PREMIUM ACCESS
to 3 500+ kindergarten worksheets
GET IT
X
Space Shadow Match Activity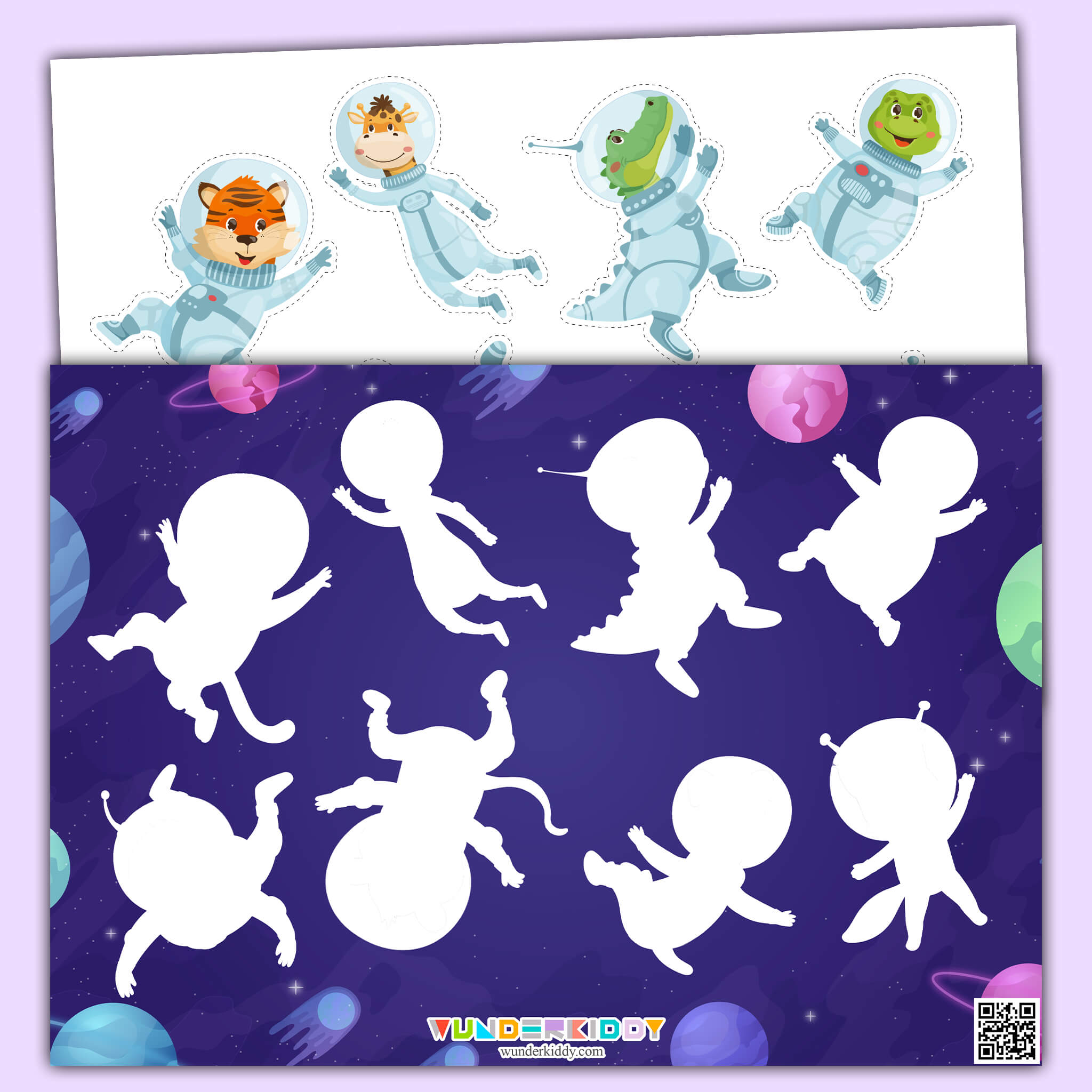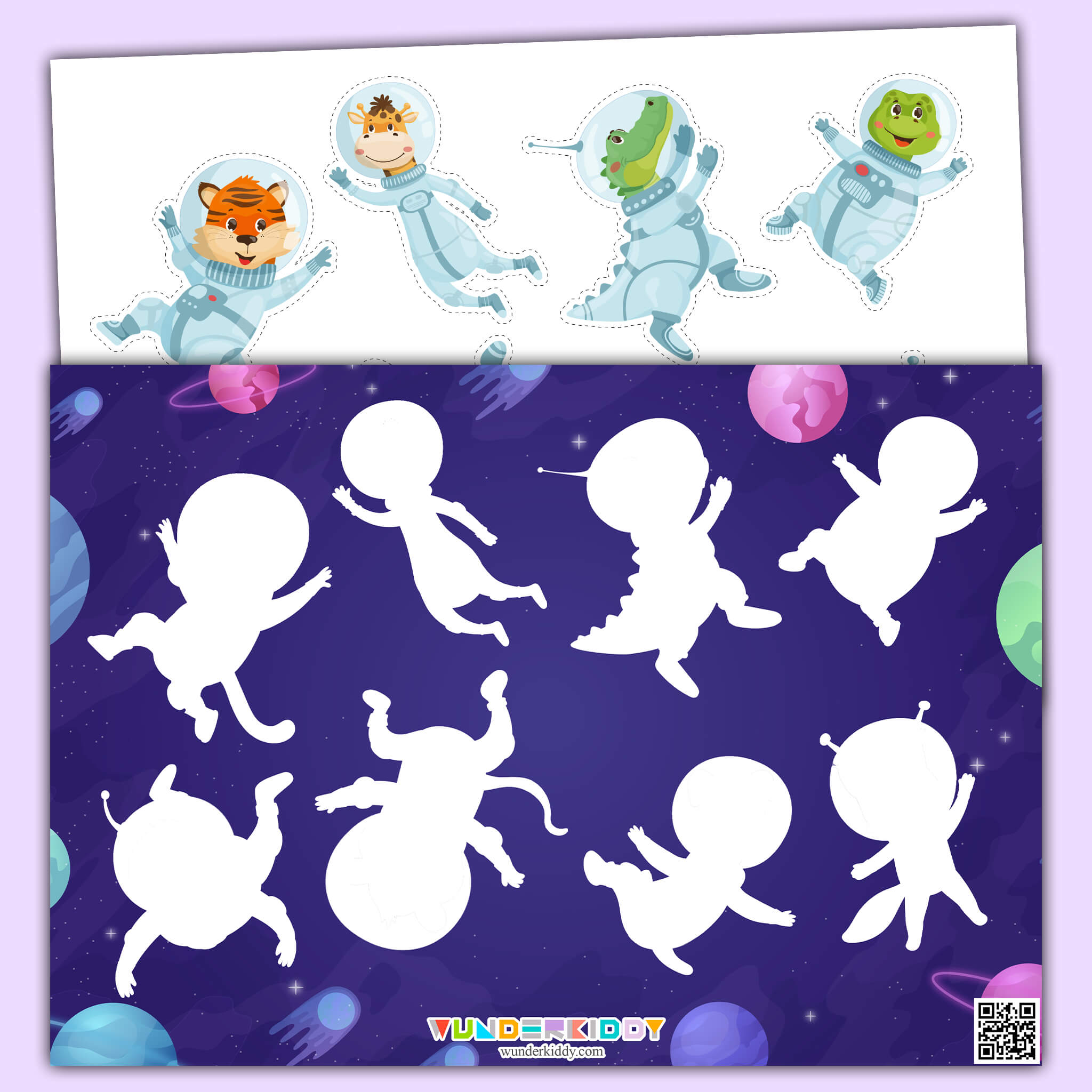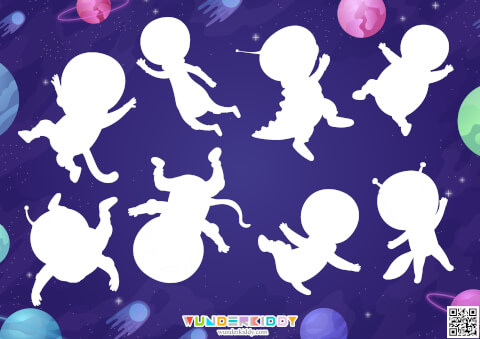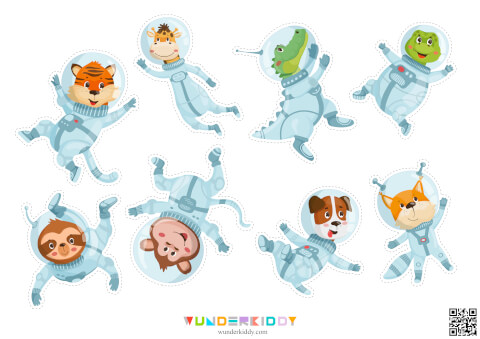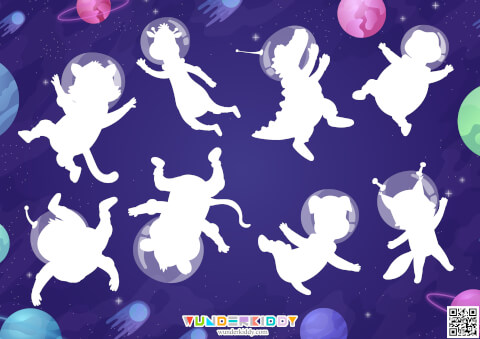 The educational game «Space Animals» is designed for children to develop attentiveness, logical thinking and memory. The game task is to recognize all the animals by their silhouettes and place the cards on the corresponding places on the play board.
Print out the shadow matching worksheet for children from 1 year and up. Depending on the age of your child, you can select a play board with white silhouettes or with additional contours of animals.
Then cut out a set of animals dressed in spacesuits and ask your child to look at the silhouettes on the play board and find the correct place for each animal. To Remember complete the task, the child is to name all the animals in the game.