PREMIUM ACCESS
to 3 500+ kindergarten worksheets
GET IT
X
Left or Right Activity for Kids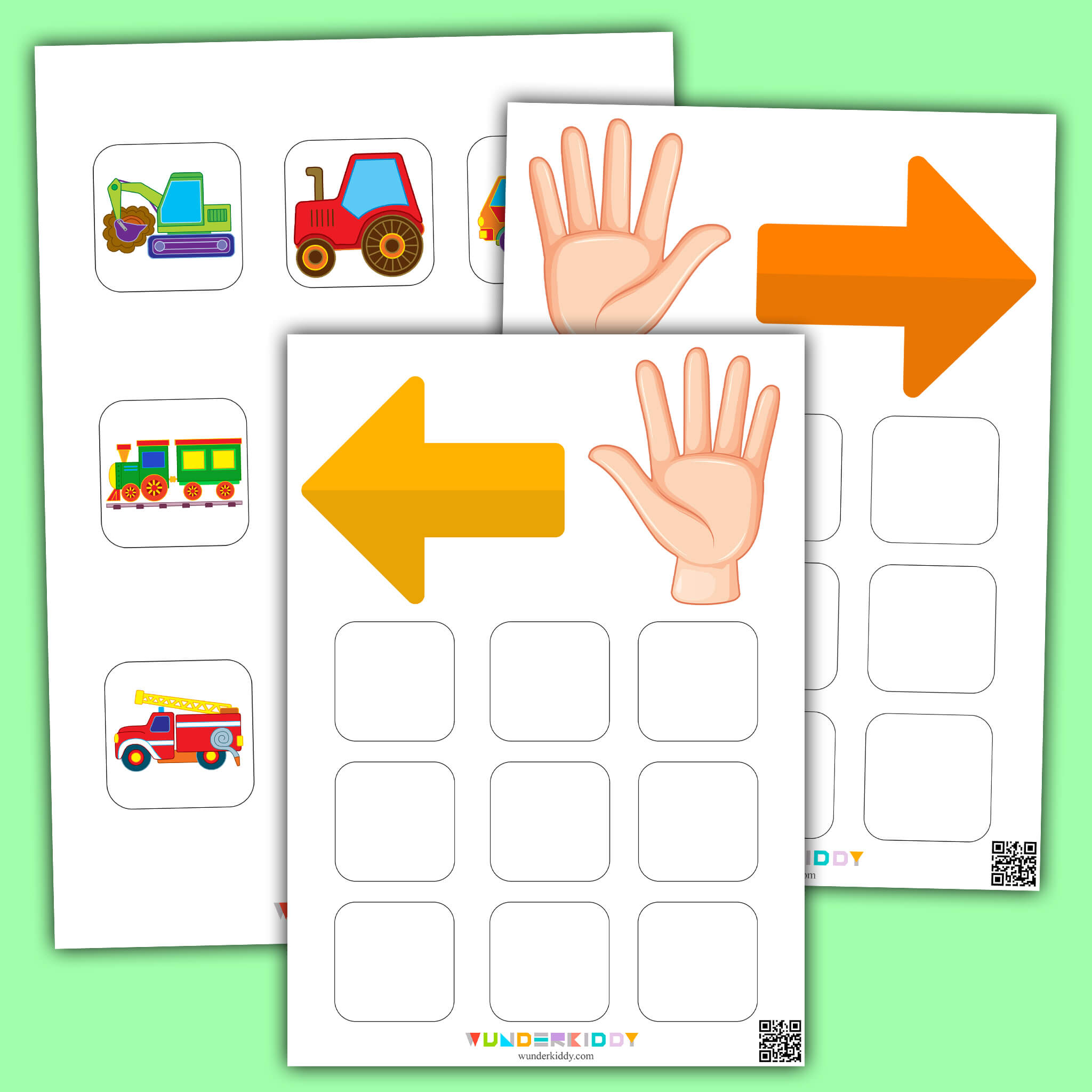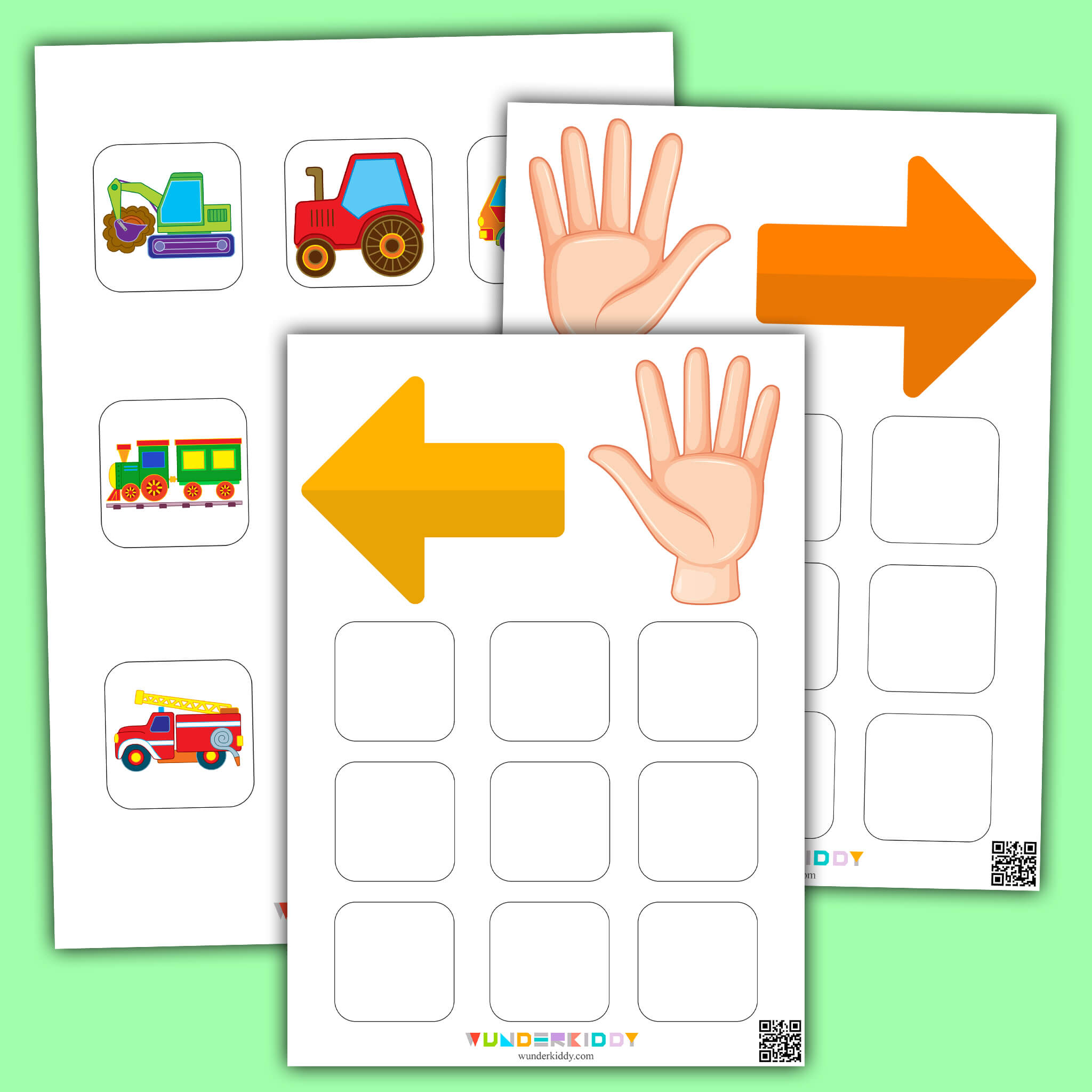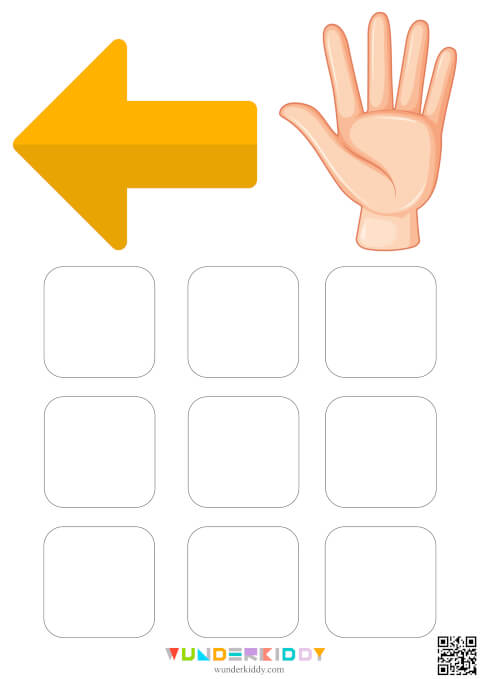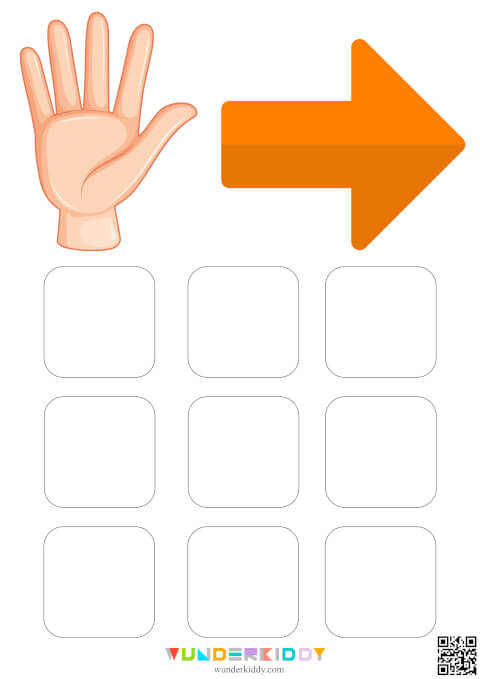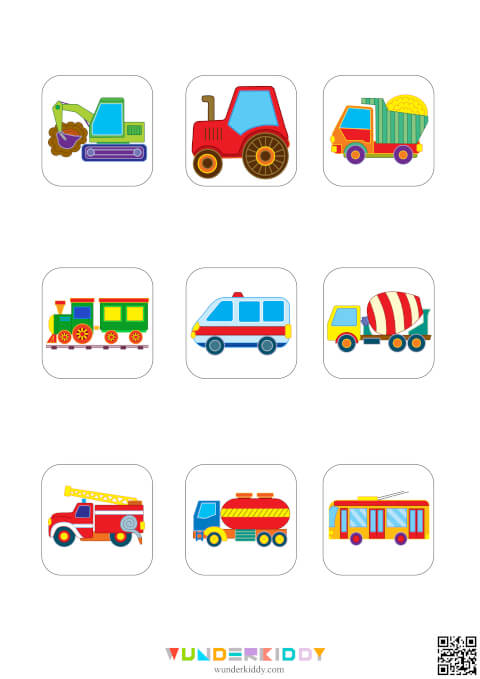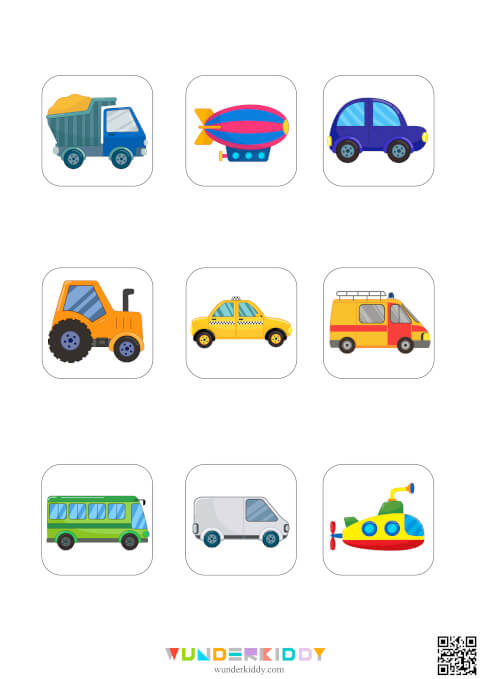 The learning left and right activity «Transportation» helps children learn the difference between left and right side, develop logical thinking and deepen knowledge about vehicles. The game task is to sort the transport into groups according to the direction of movement.
Print out the left and right worksheets and cut out the cards with the vehicles on separate pages. To cut out quicker, you can put two sheets together and cut only once.
Let your child pick one card and ask him/her to name the vehicle in the picture, indicate its color, and tell the direction in which it is moving. After the child has told the direction, place the card on one of the two pages to indicate the answer.