PREMIUM ACCESS
to 3 100+ kindergarten worksheets
GET IT
X
Frog and Flies Counting Activity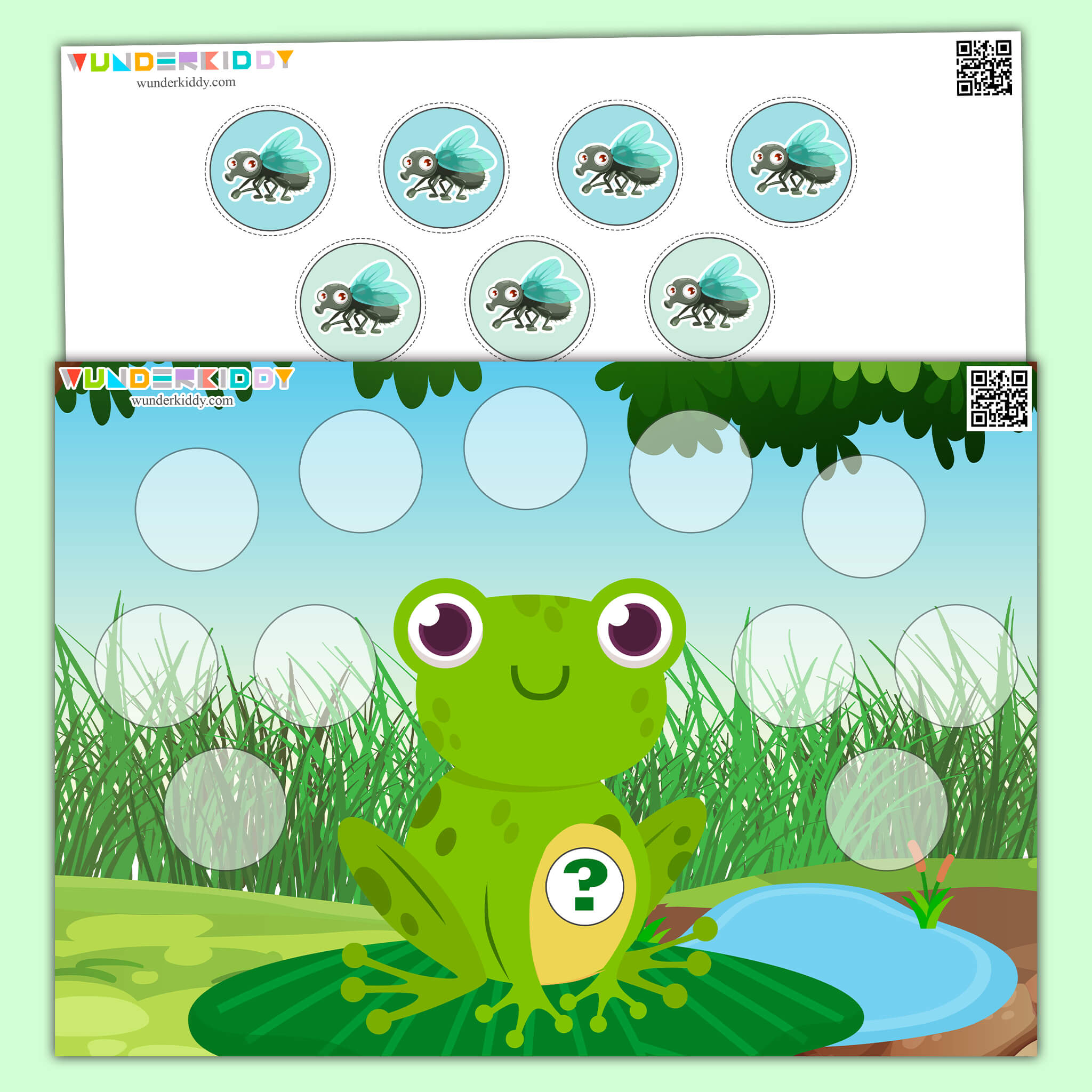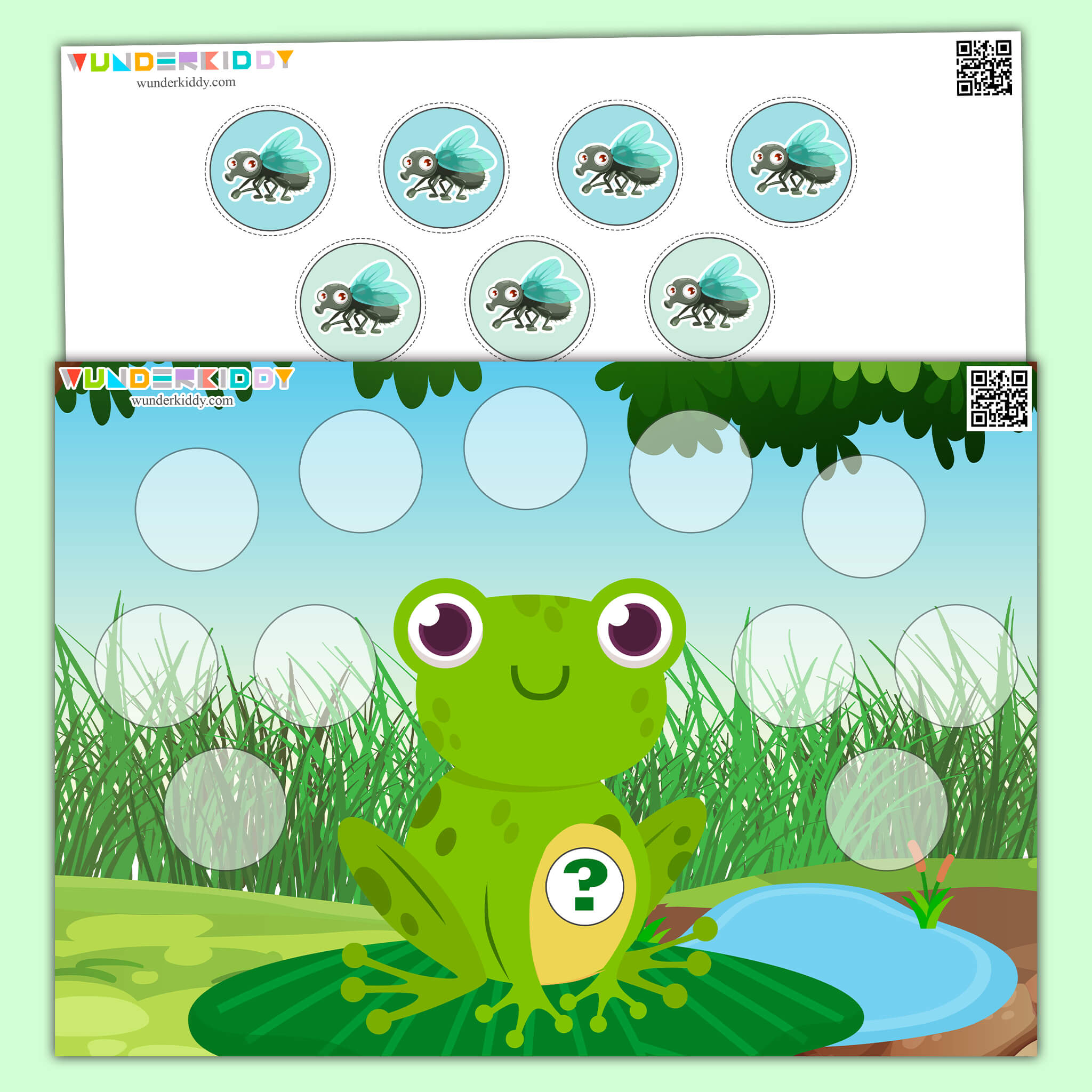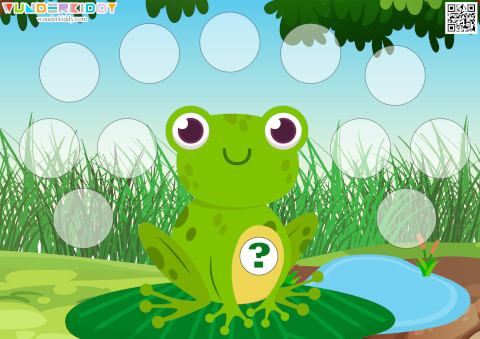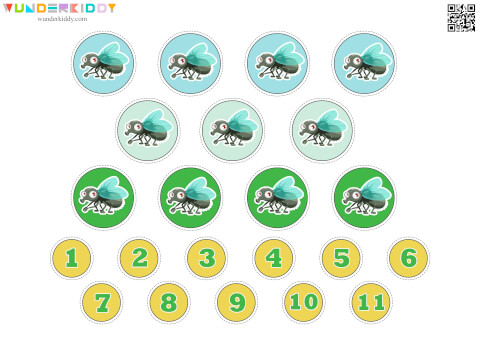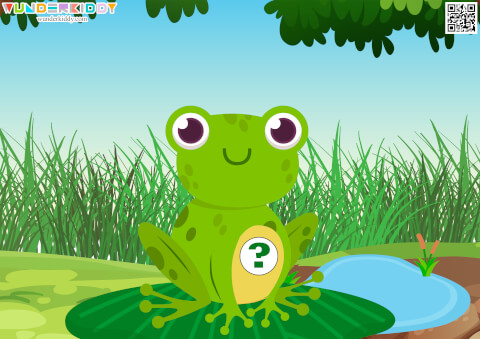 Math game Frog and Flies helps children to learn counting and to develop memory, logical thinking and concentration ability.
Print math worksheets and cut out round cards with frogs and flies. Then choose a playfield: with marked round areas or without them. There are different ways to play:
Put the cards face down, mix them, and then select one. Put the selected card on the question mark on the playfield and then ask a child to put as many flies above the frog, as it is written on the card.
Put several flies above the frog, then ask a child to count them and to put the card with a corresponding number on the area with a question mark.