PREMIUM ACCESS
to 3 000+ kindergarten worksheets
GET IT
X
Cherry Tree Addition Worksheet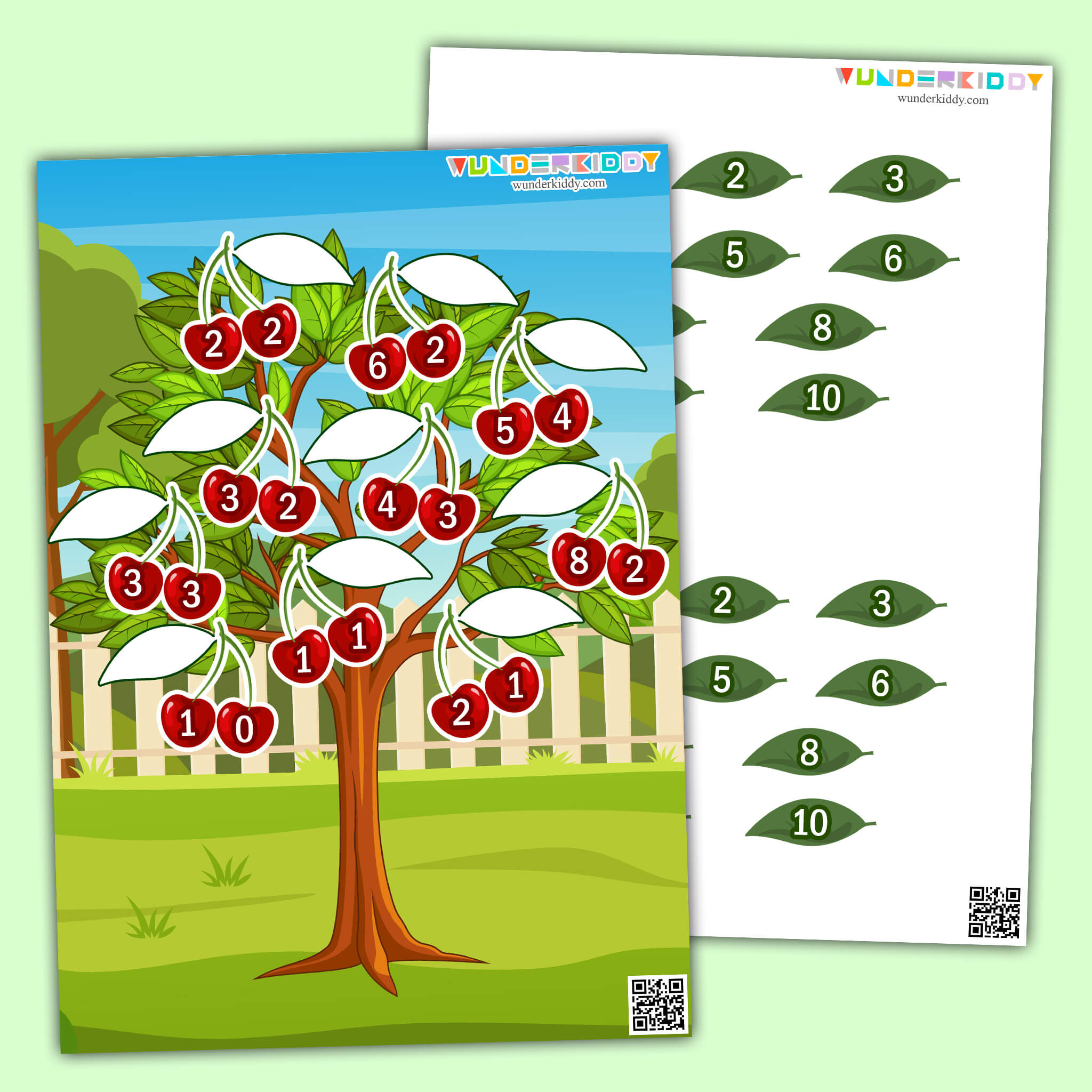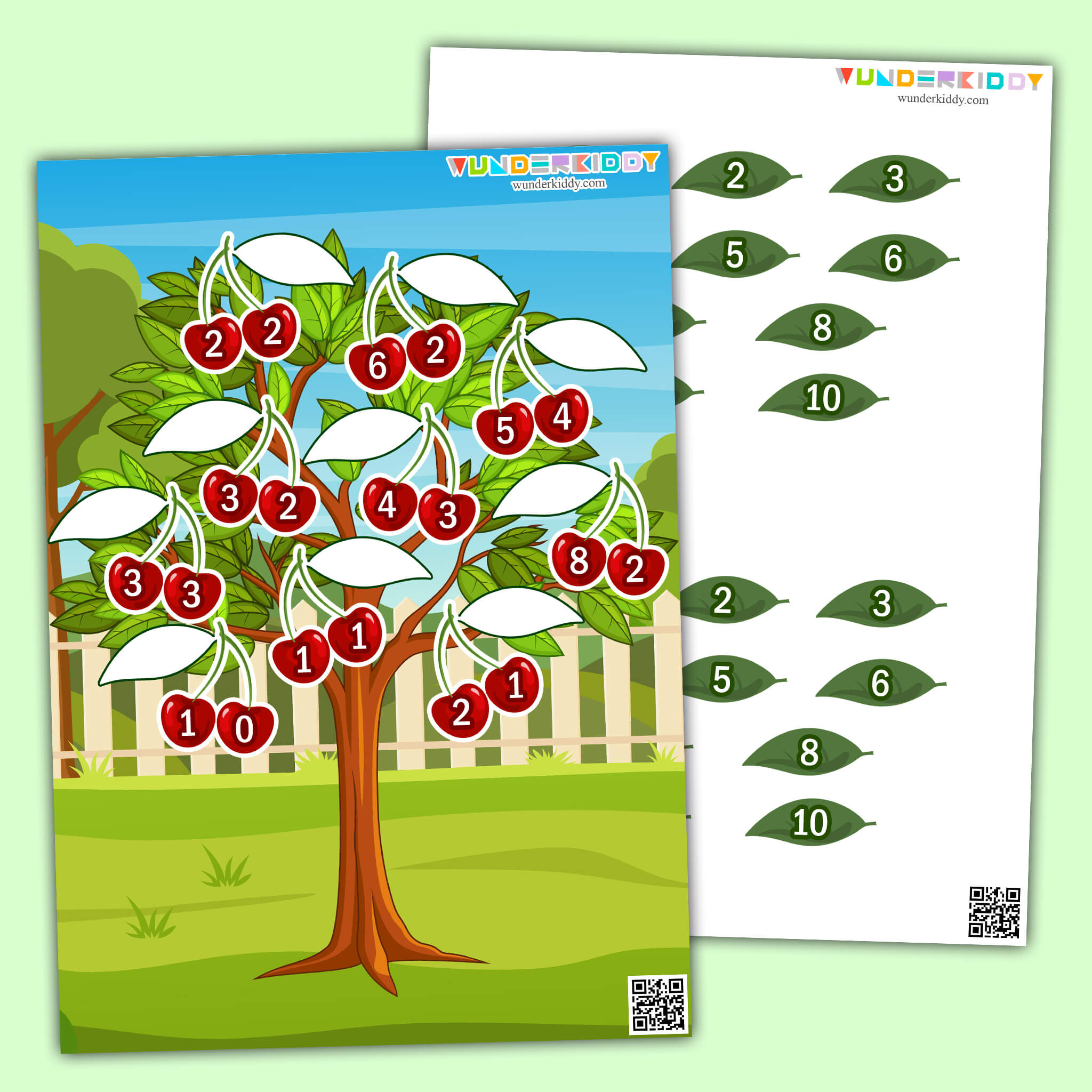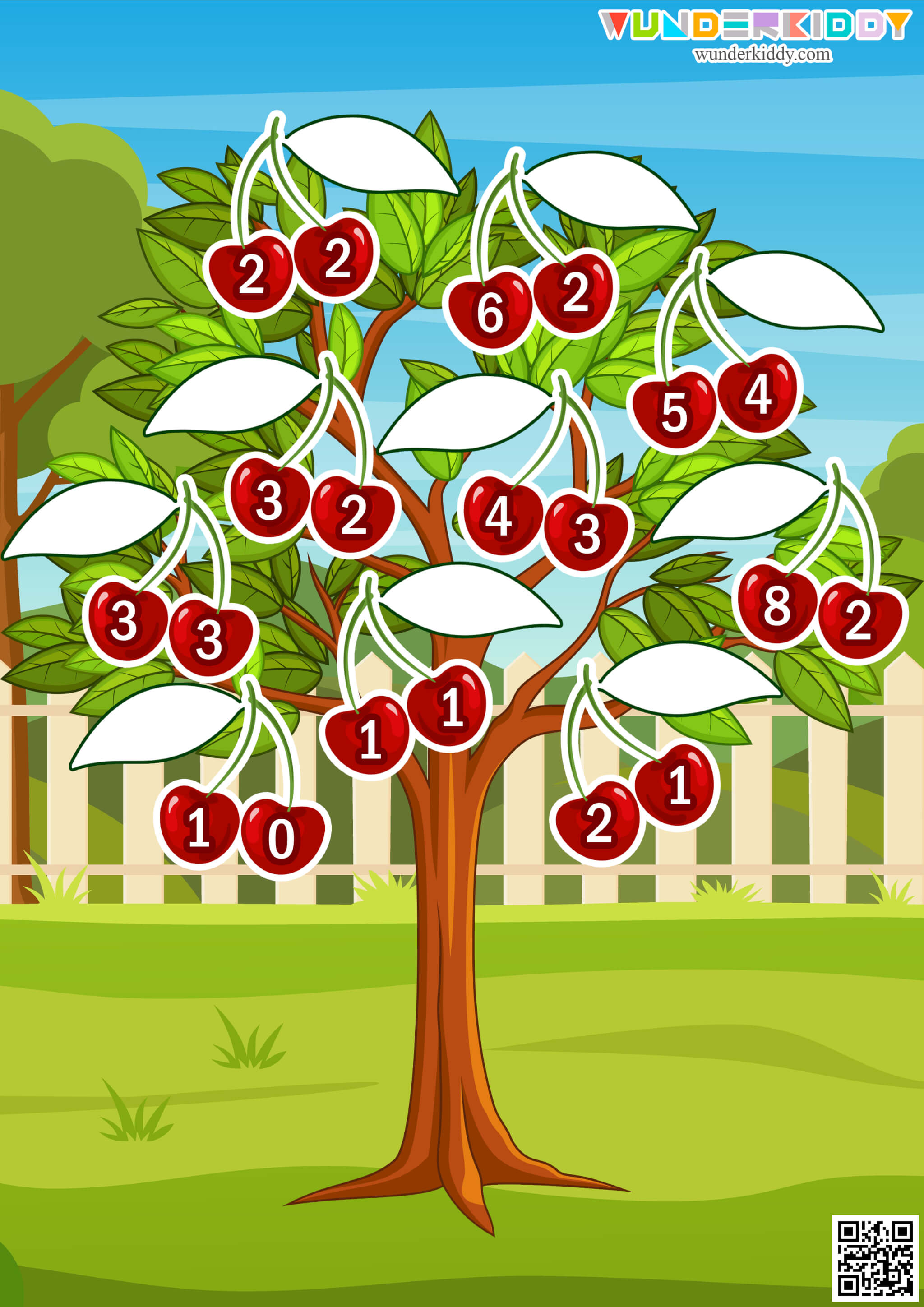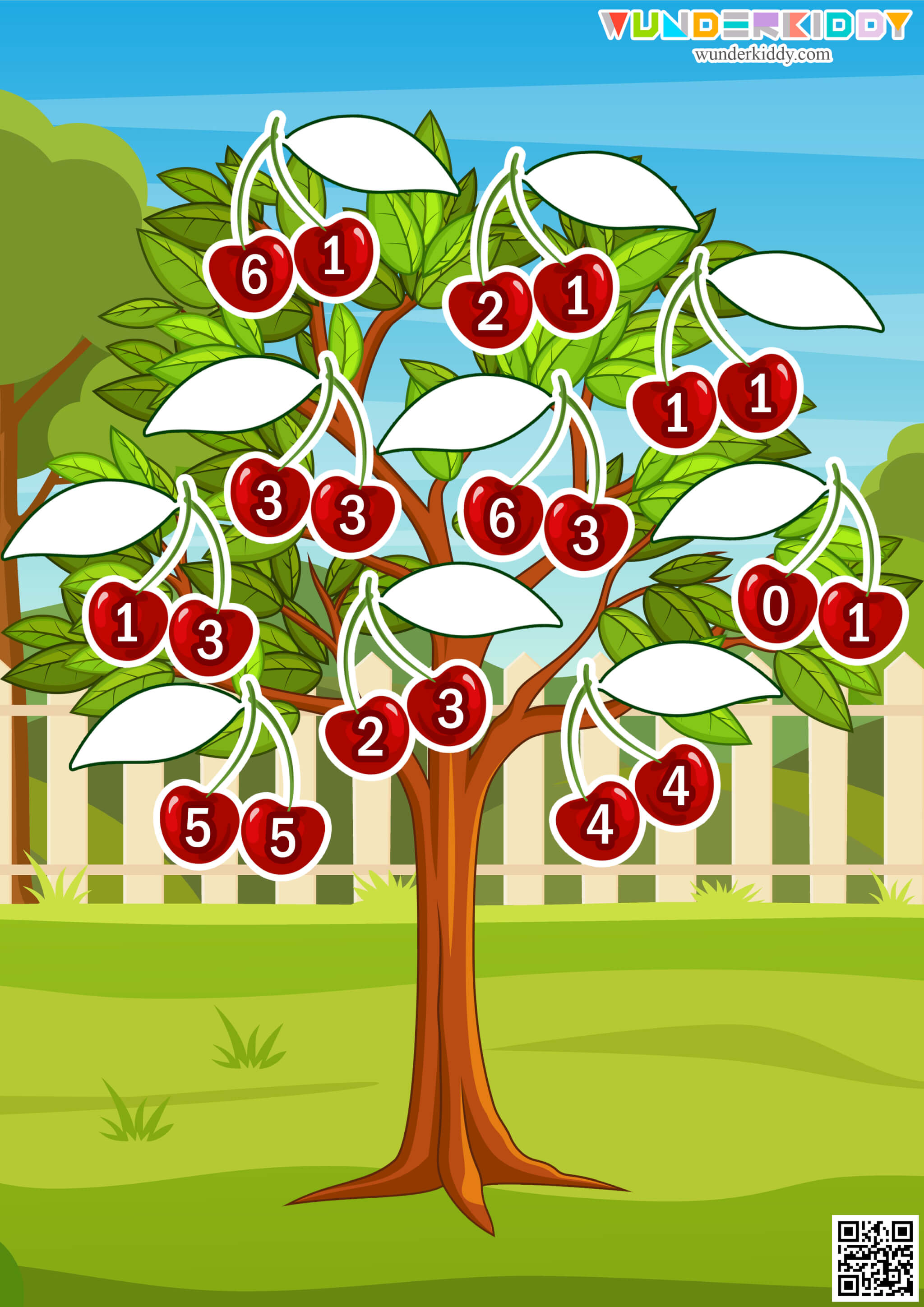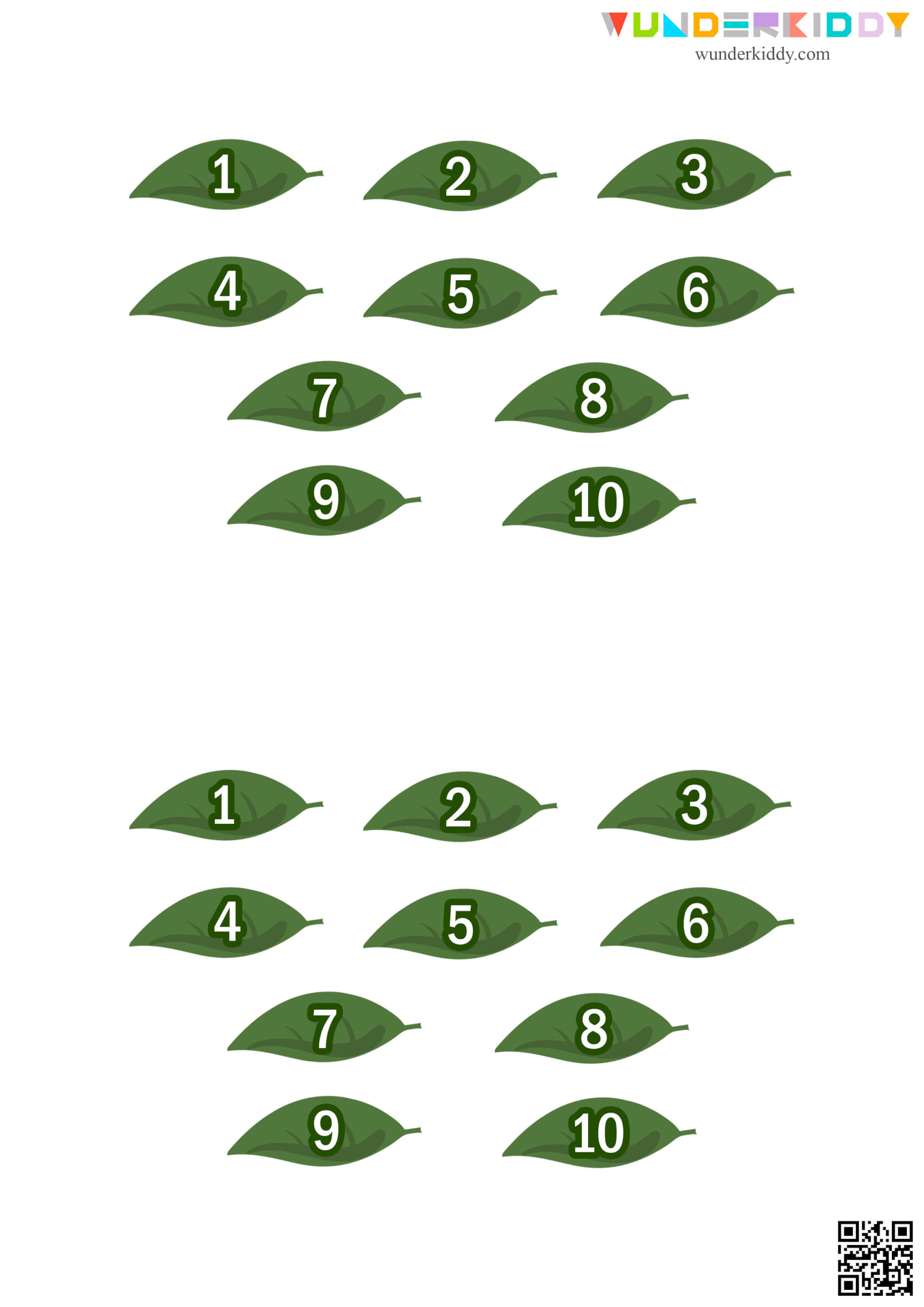 Educational math game Cherry Tree is meant to develop counting skills up to 10 and aimed at children at preschool age. The task is to sum up numbers on the cherries and notify an answer.
Print free activity sheets and cut out leaves with numbers from 1 to 10. Choose one of the playfields and ask your child to sum up the numbers on each pair of cherries, find the corresponding number on the leaf and put the answer on the blank area above the cherries.
There are two cherry trees in the set, each of them has different answer numbers from 1 to 10.