PREMIUM ACCESS
to 3 400+ kindergarten worksheets
GET IT
X
Fun Sorting Activity For Kindergarten Organizer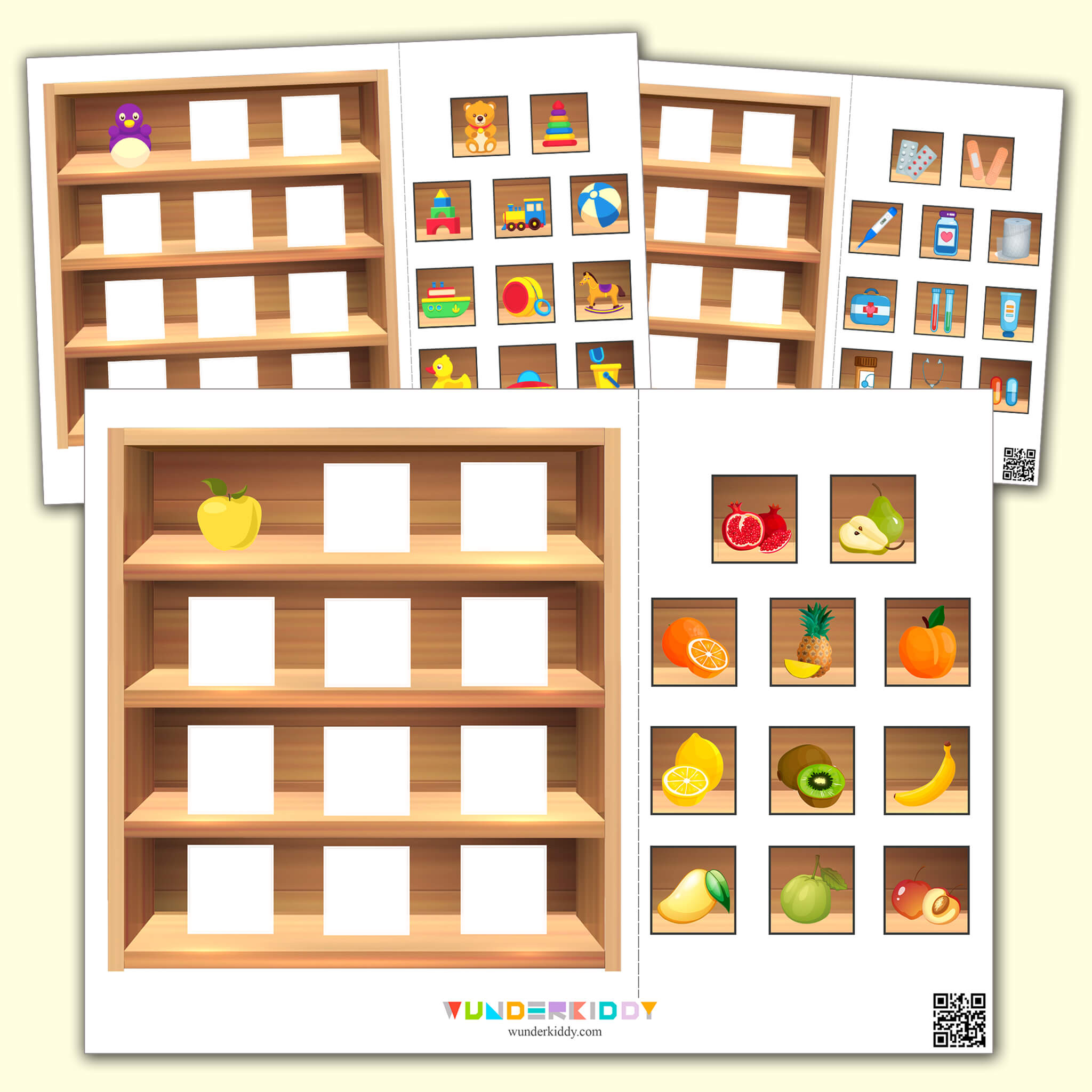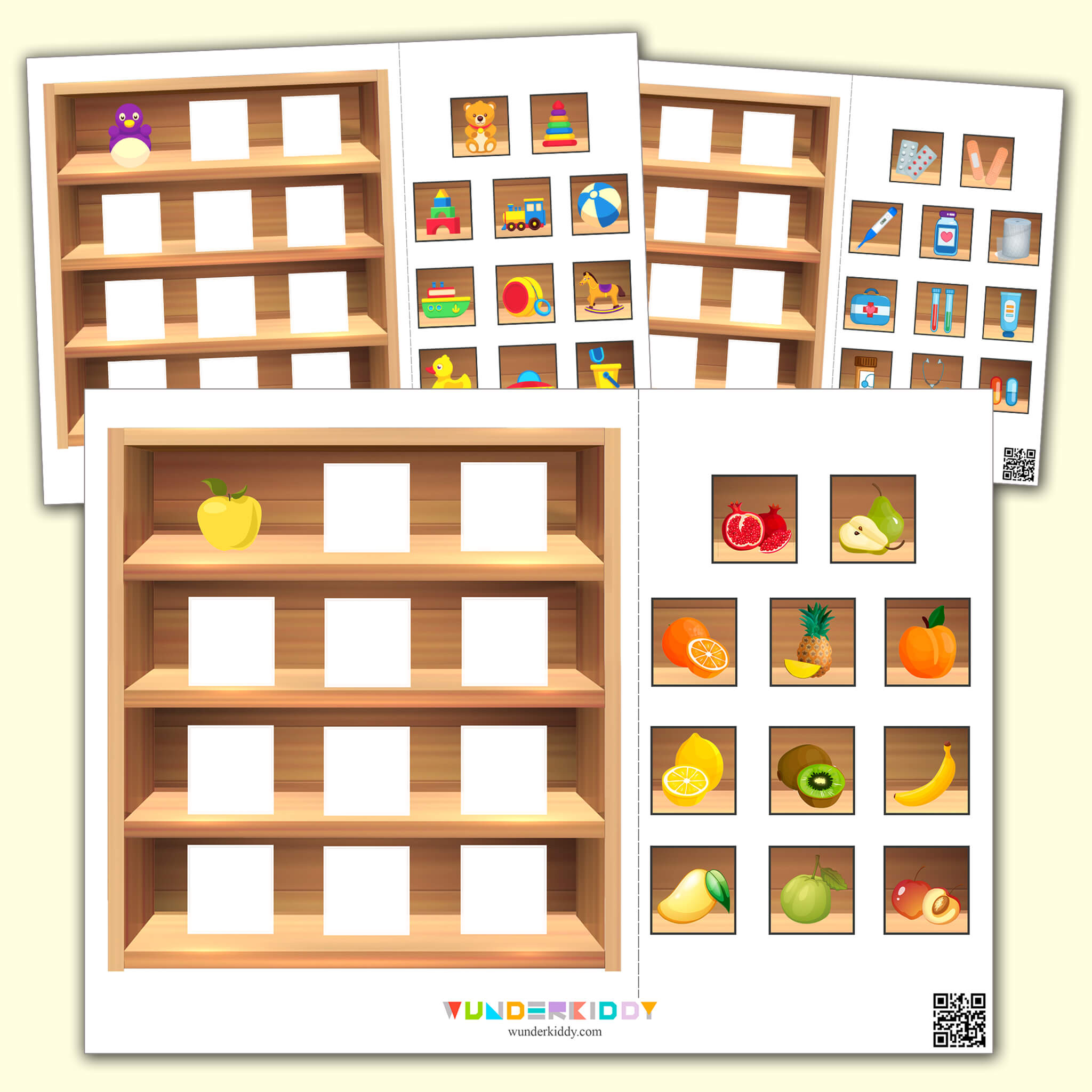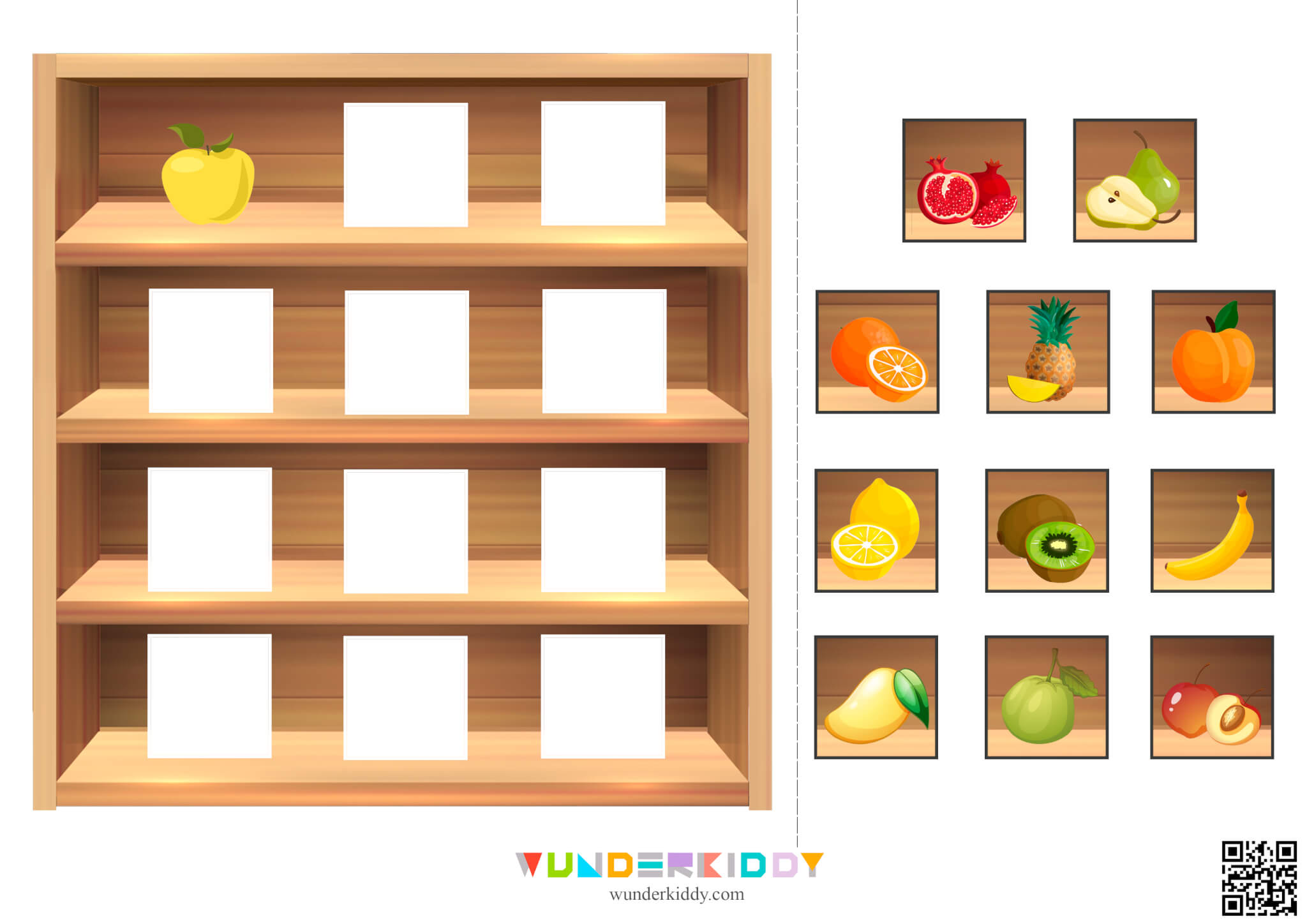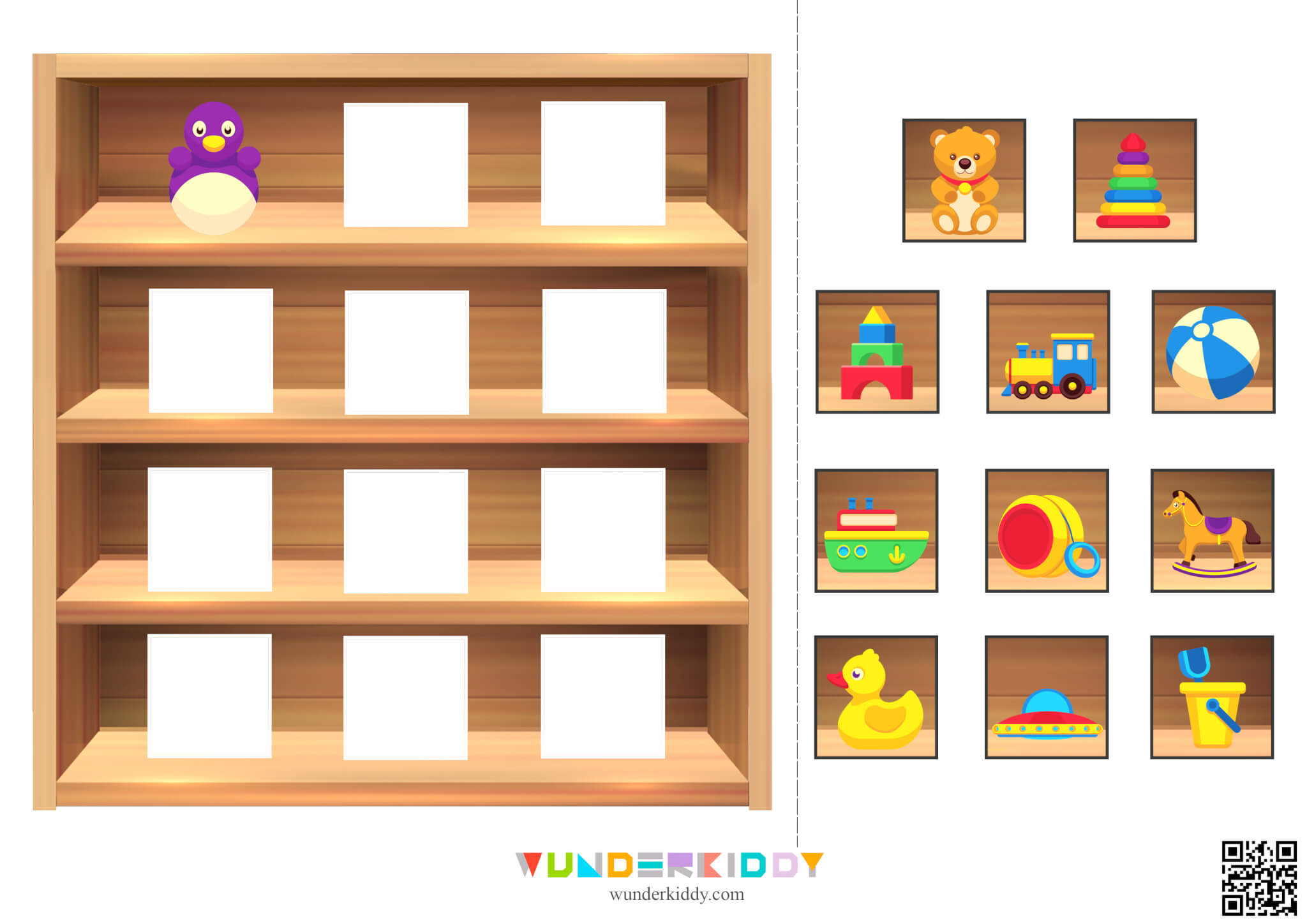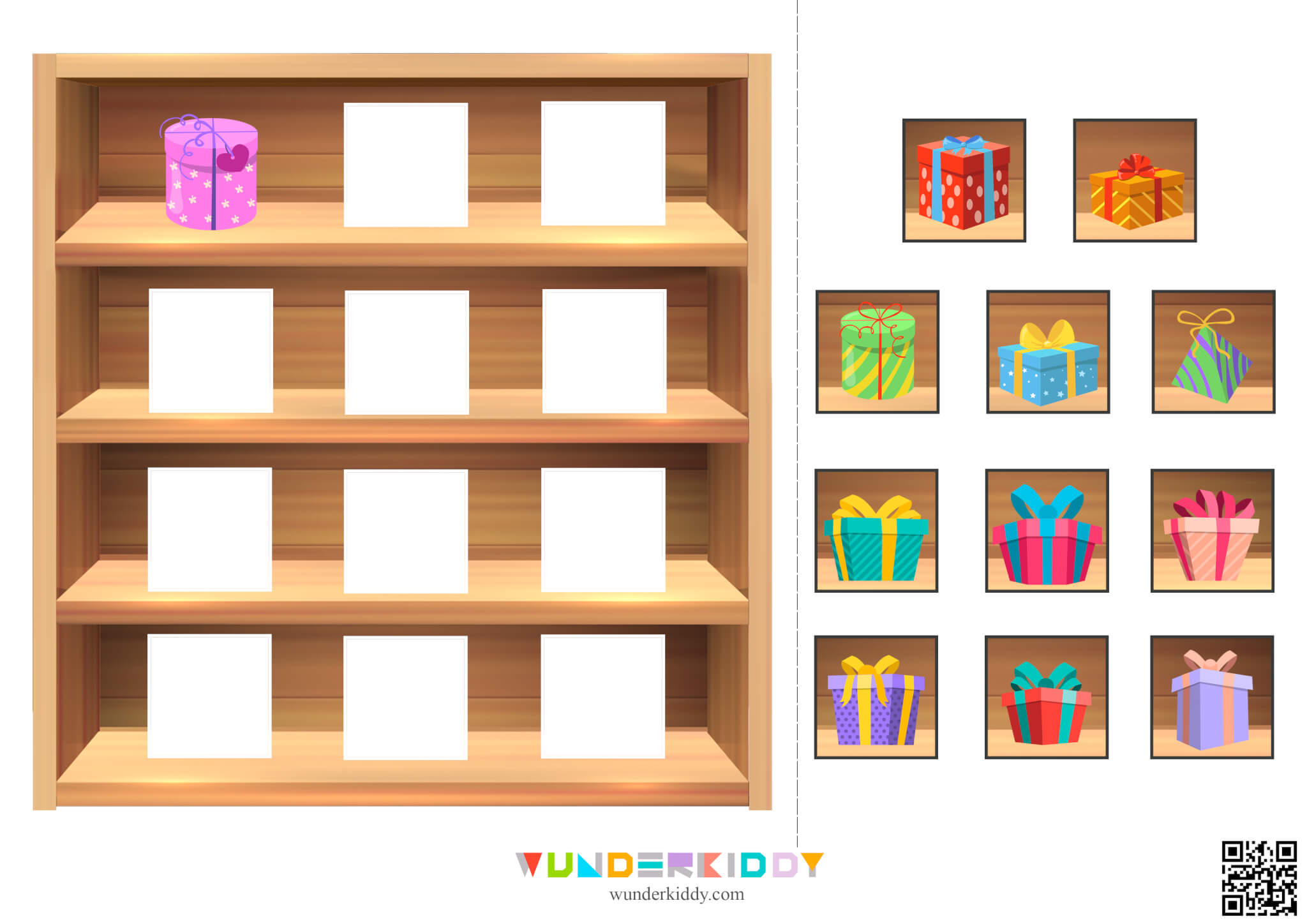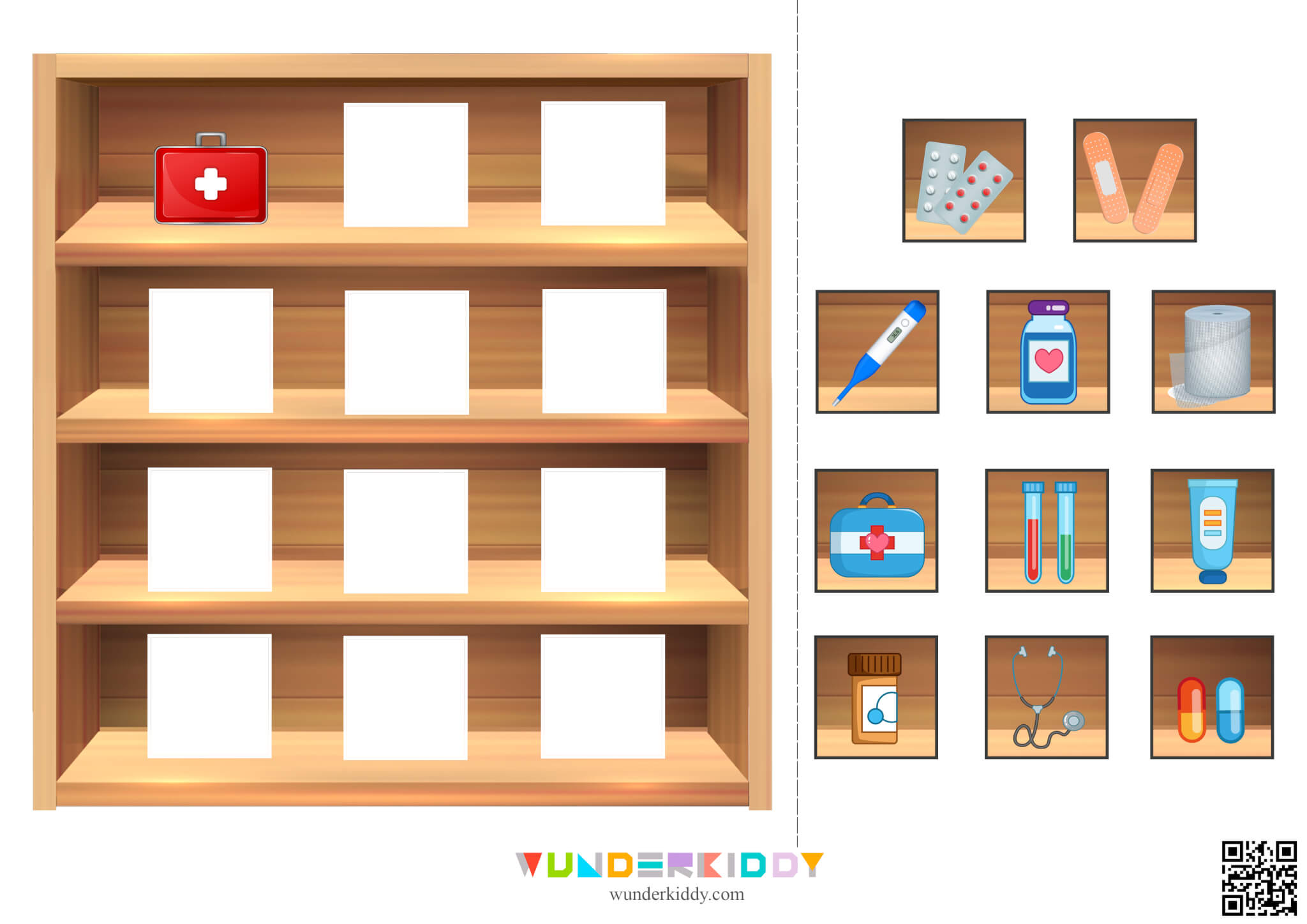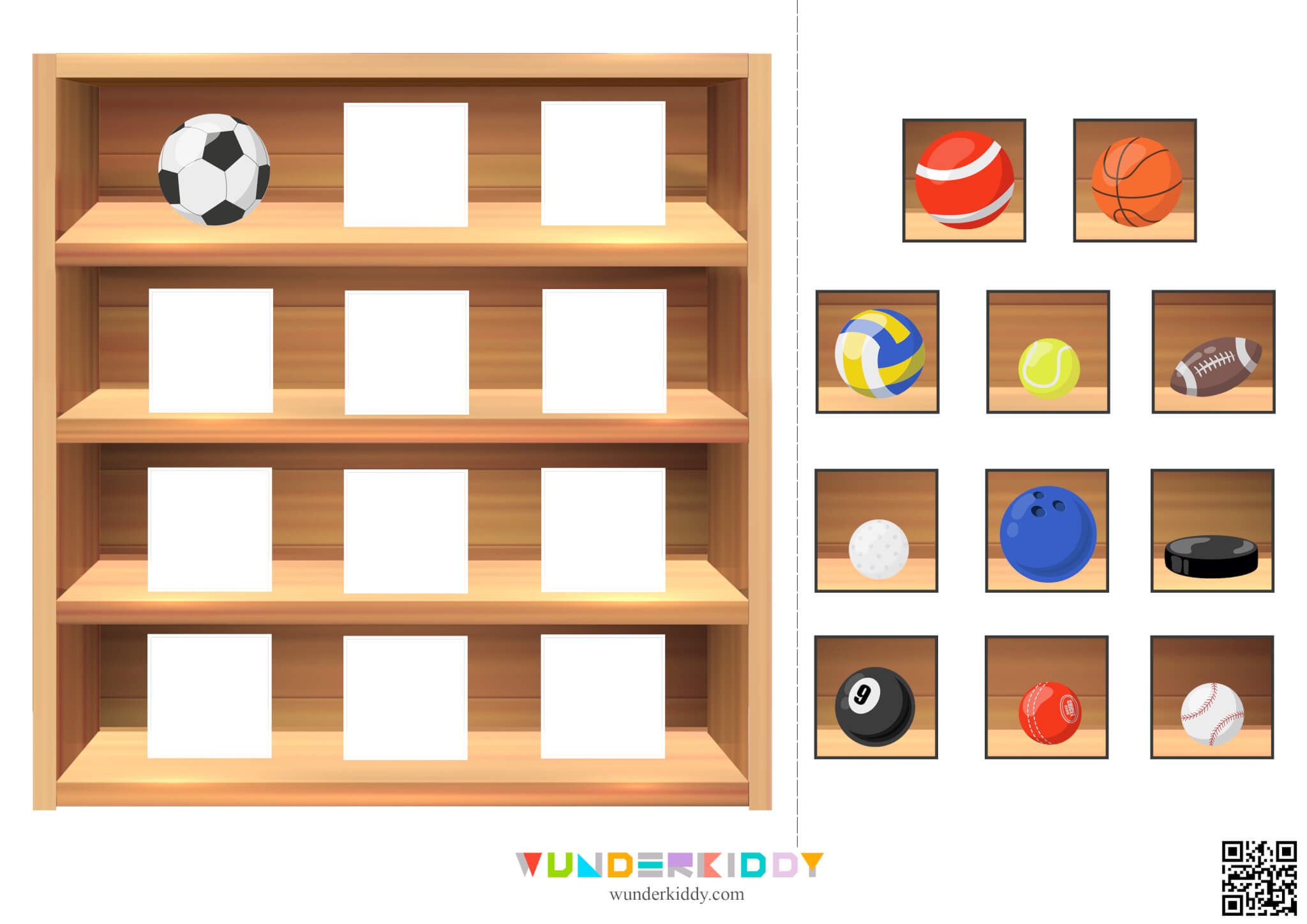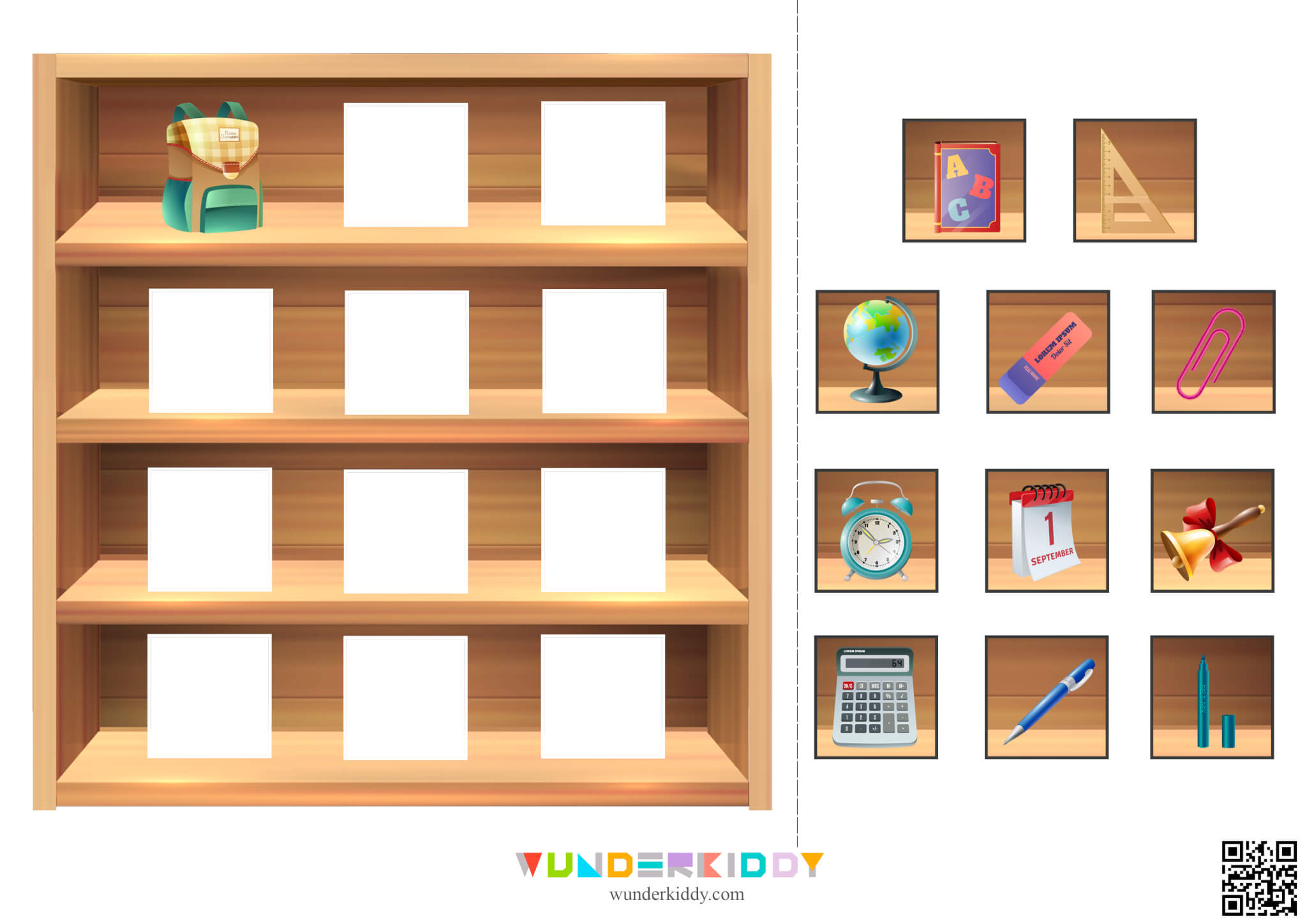 These fun sorting activities for kindergarten « Shelf it up» will help to develop logic in children from 3 years old. Print out the tasks that will teach to sort different items into groups, taking into account common features or purpose. The game will also be useful for developing attentiveness, fine motor skills and vocabulary of kids.
You need to sort the items into groups and place the cards in the corresponding cabinets in this task. In total you have six groups of items: fruit, toys, gifts, medicines, sports paraphernalia, and school supplies.
In order for the kid to guess what each cupboard is for, one of the items is already on it. To start the game, you can choose two or three groups of things. It will not be so difficult for the child to navigate among the cards. Arrange the cards and ask the child to sort the things on the shelves. Over time, you can increase the number of groups to make the task more difficult.