PREMIUM ACCESS
to 3 100+ kindergarten worksheets
GET IT
X
Logic Tables to Learn Shapes and Colors in Kindergarten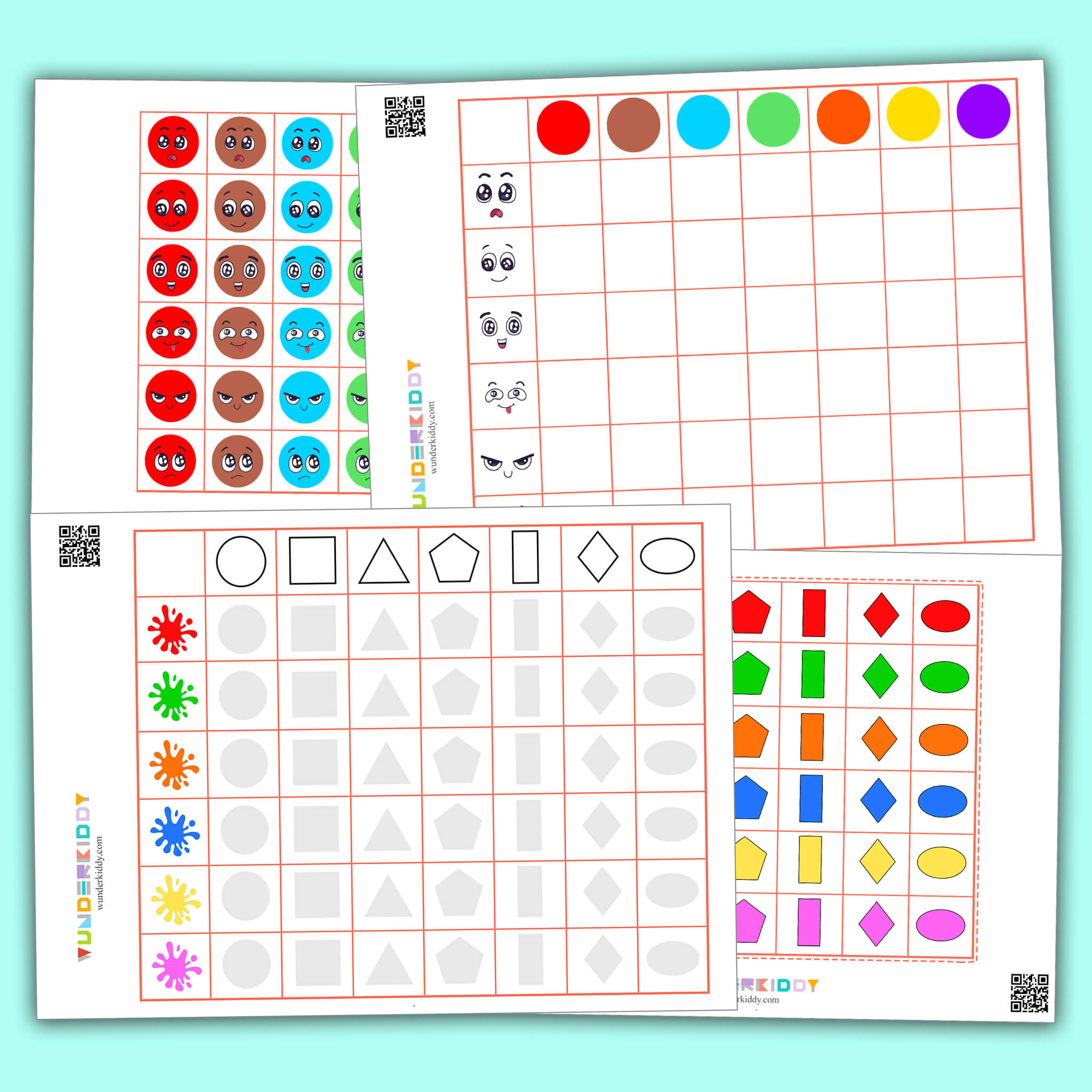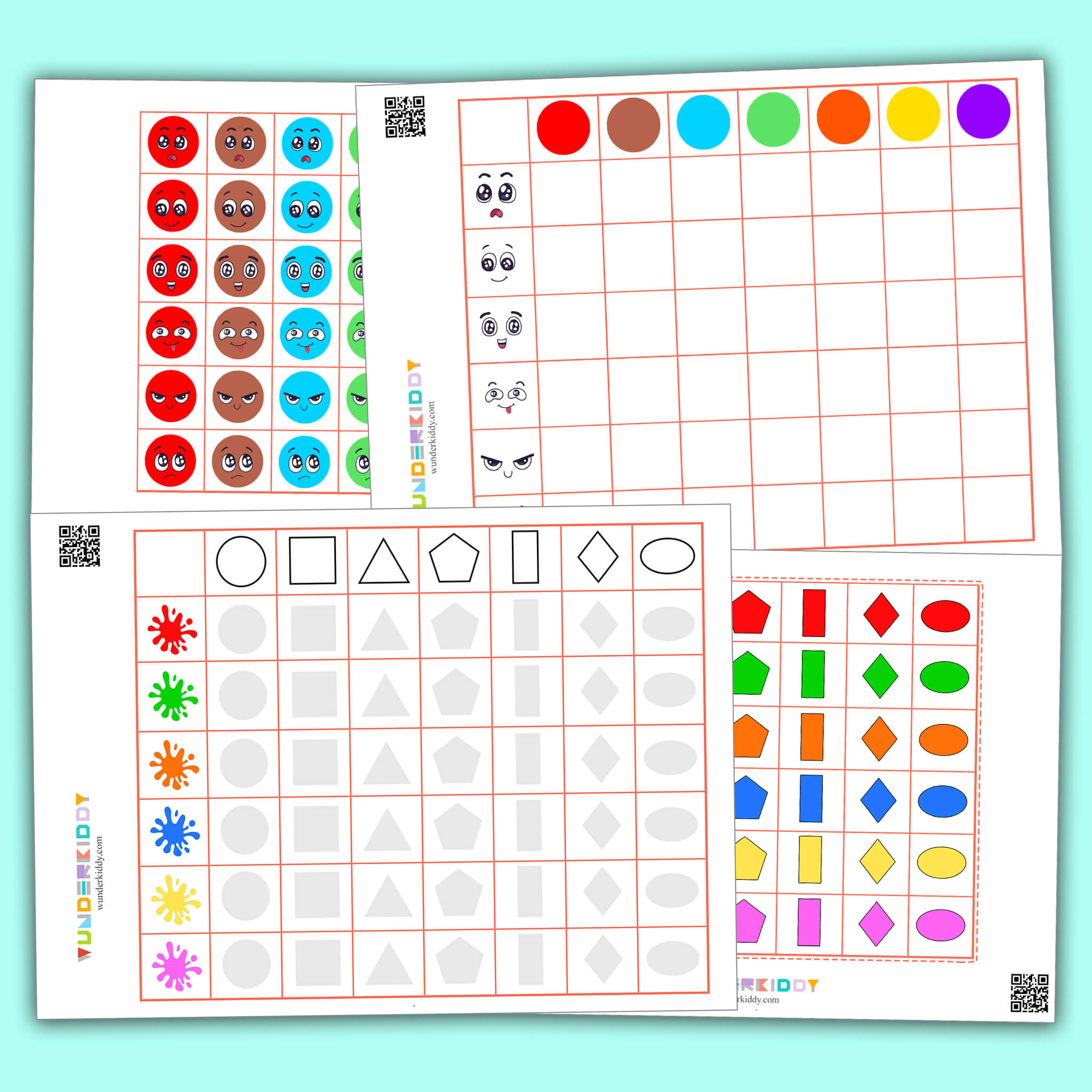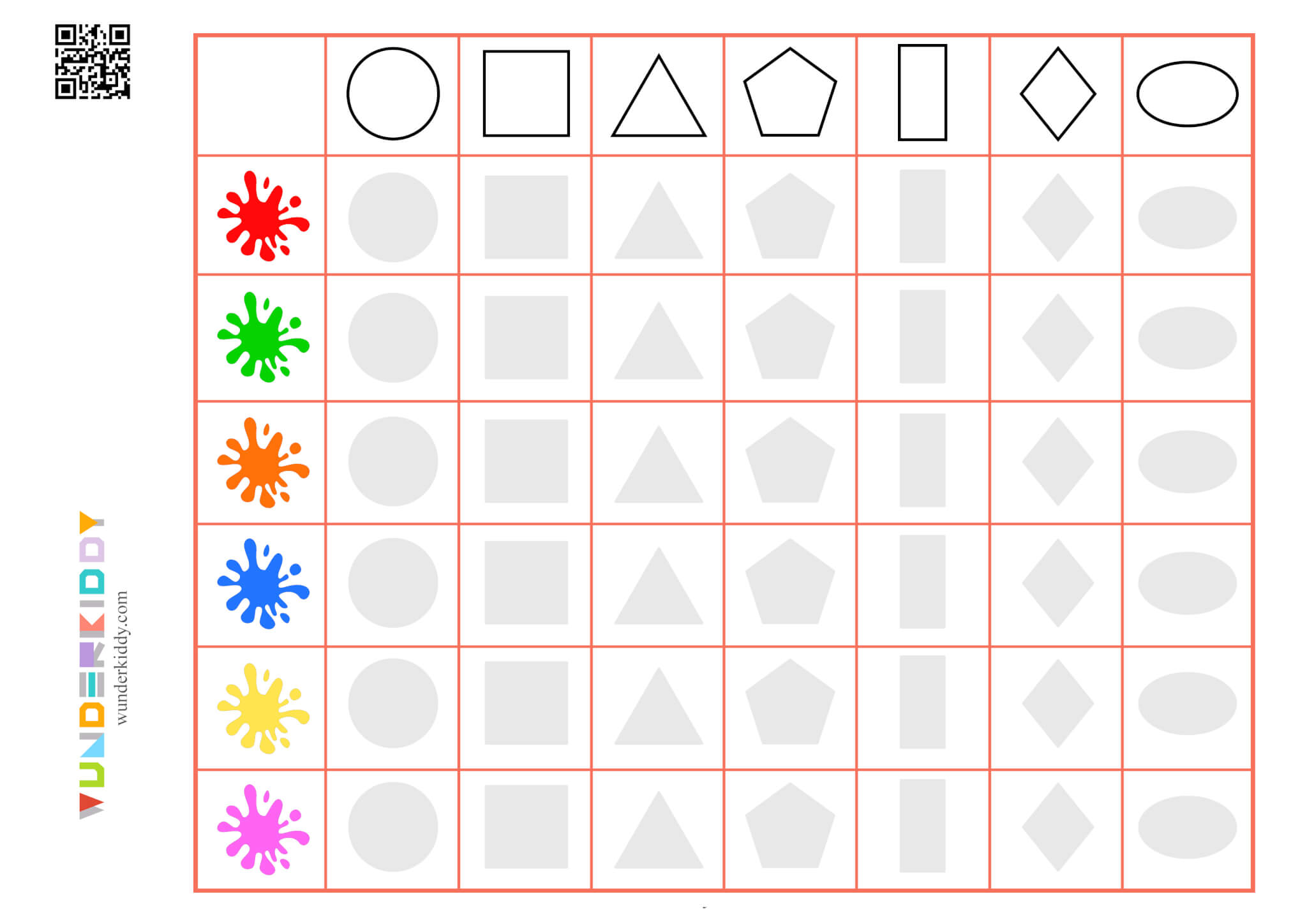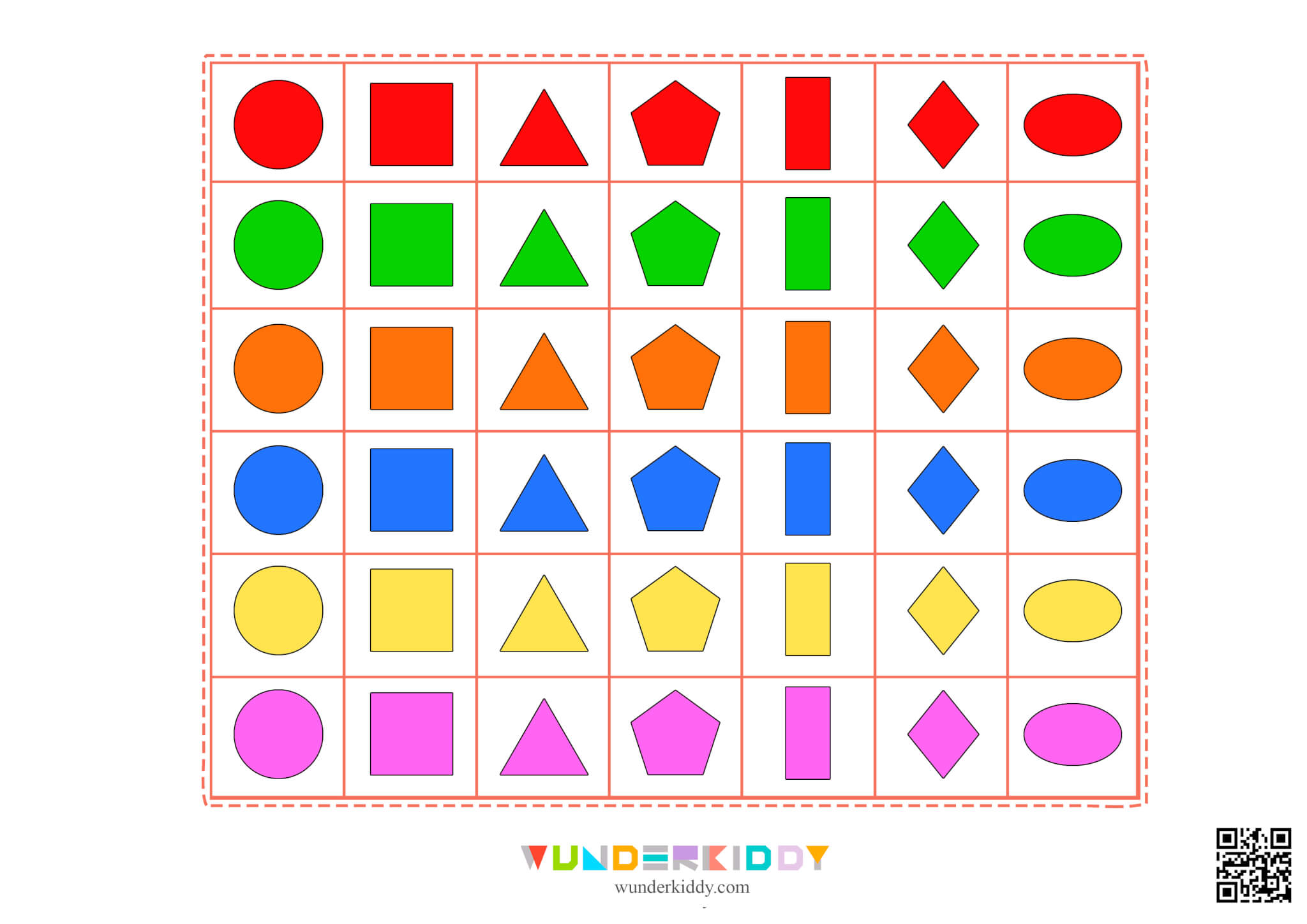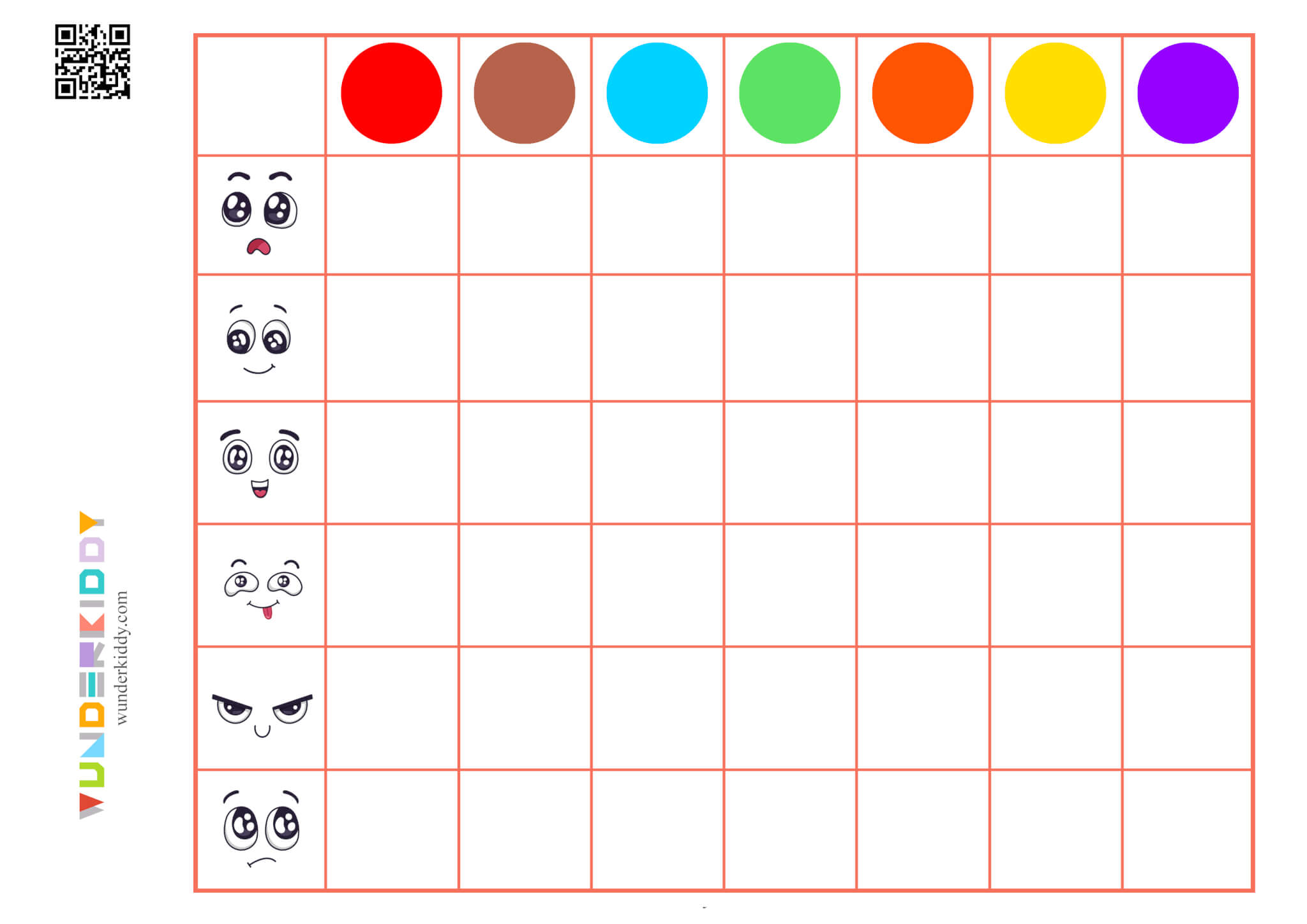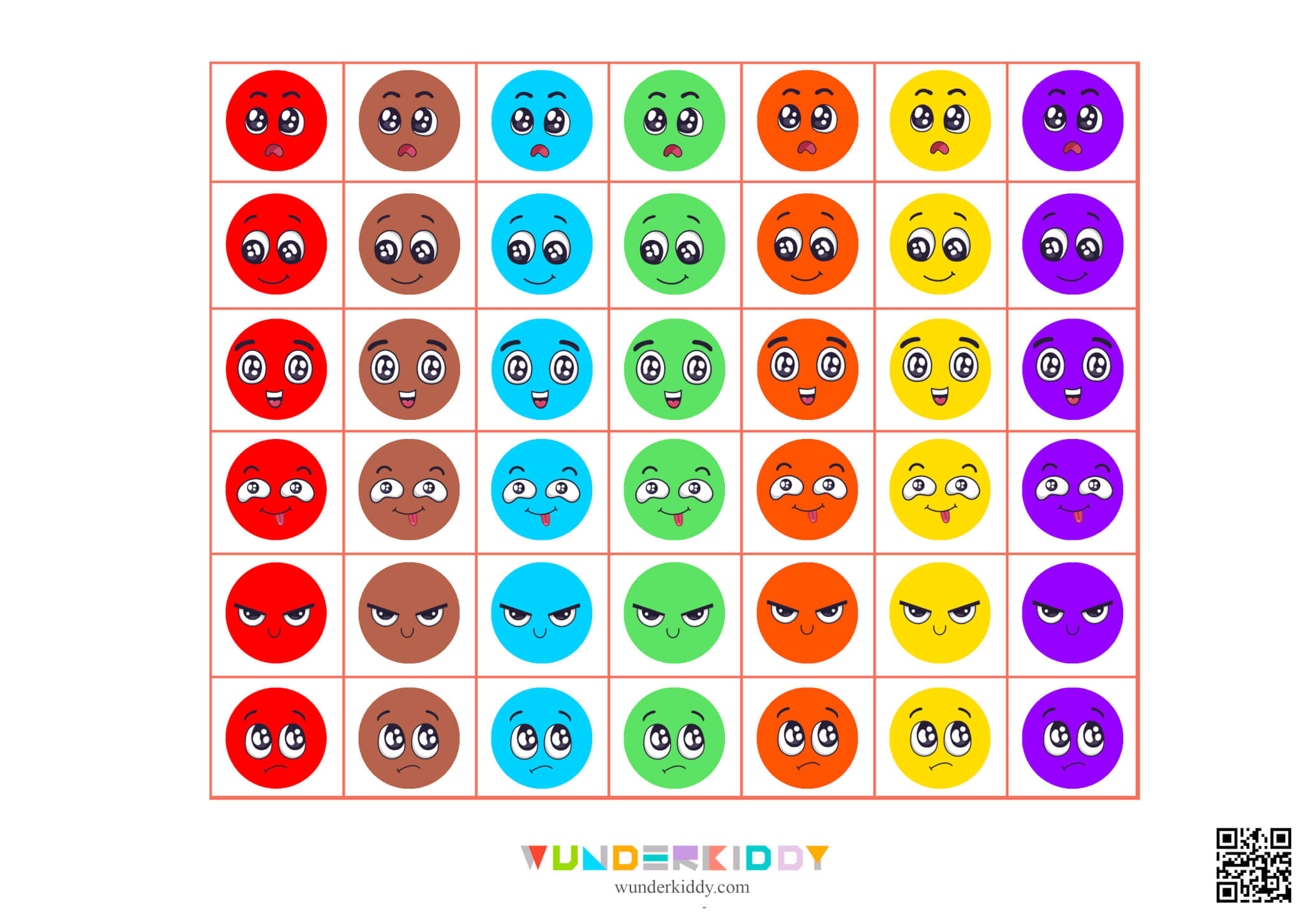 Logic Tables kindergarten learning colors didactic game is for learning and revising colors, geometric shapes and emotions. Print out a set with tasks that will effectively train logical thinking, attentiveness and fine motor skills.
Cut out the necessary game pieces and revise the colors, shapes and emotions on the cut-out cards with your toddler. There are two tables to fill in the set:
The first one will help to revise colors and geometric figures. Columns of the table show figures, and the rows - colors. To fill the cells of the table, you need to match its position at the intersection of the column and the row. And then the child needs to place the required figure of the corresponding color in the cell.
Colored emoticons should be placed in the second table. The columns of the table indicate the color, and the rows indicate the emotion. In each cell of the table it is necessary to place a smiley face corresponding to the intersection of the column and the row.