PREMIUM ACCESS
to 3 500+ kindergarten worksheets
GET IT
X
Worksheets to count and write how many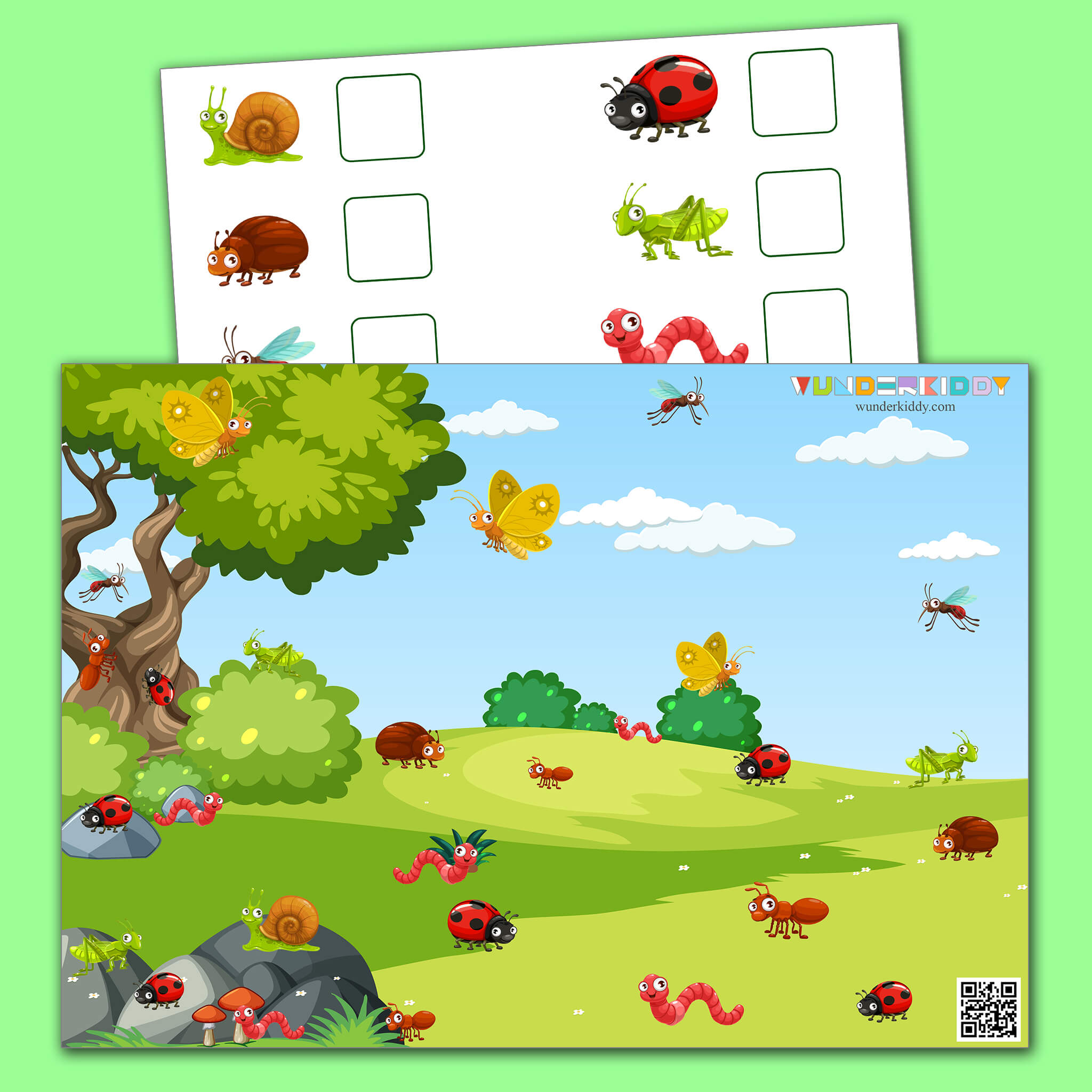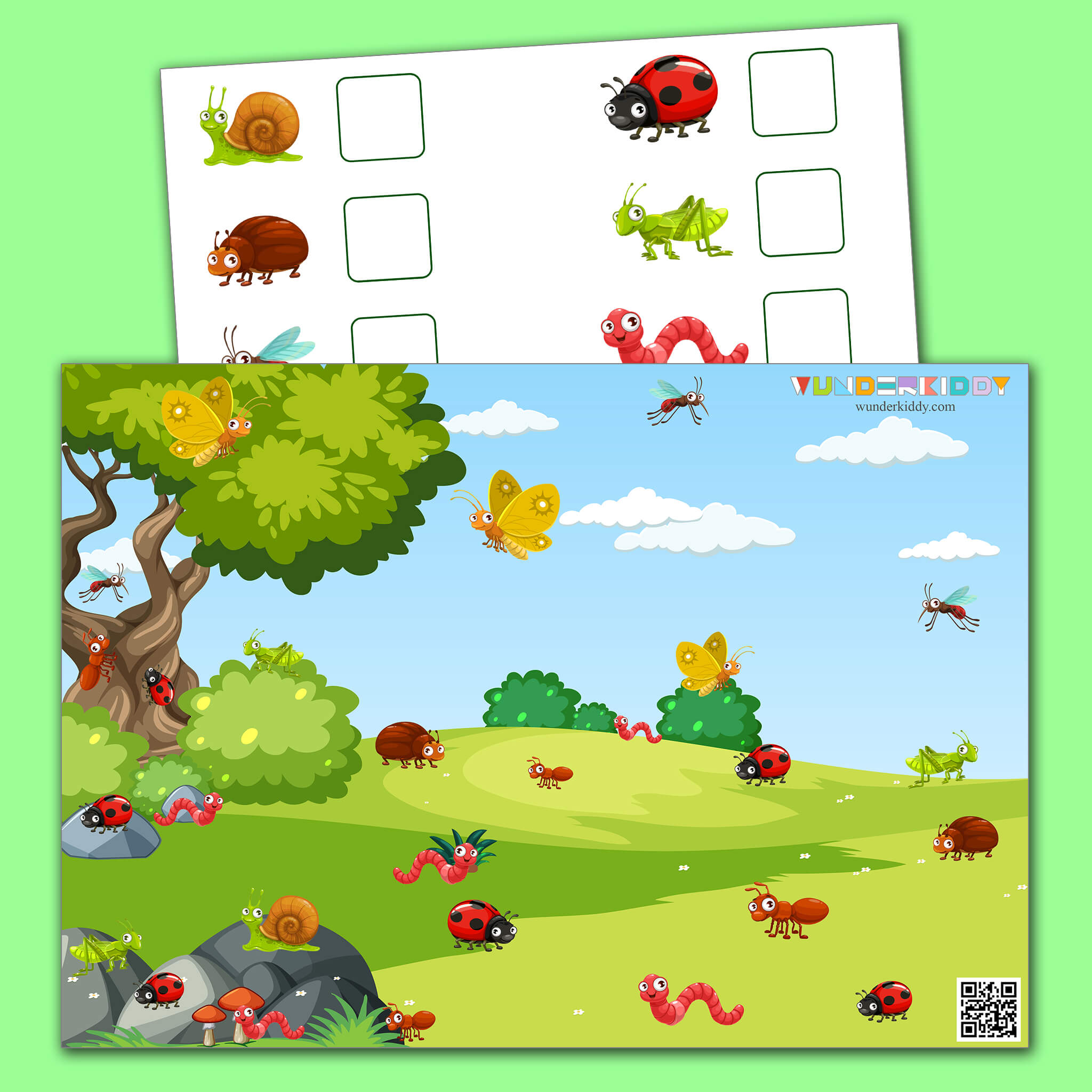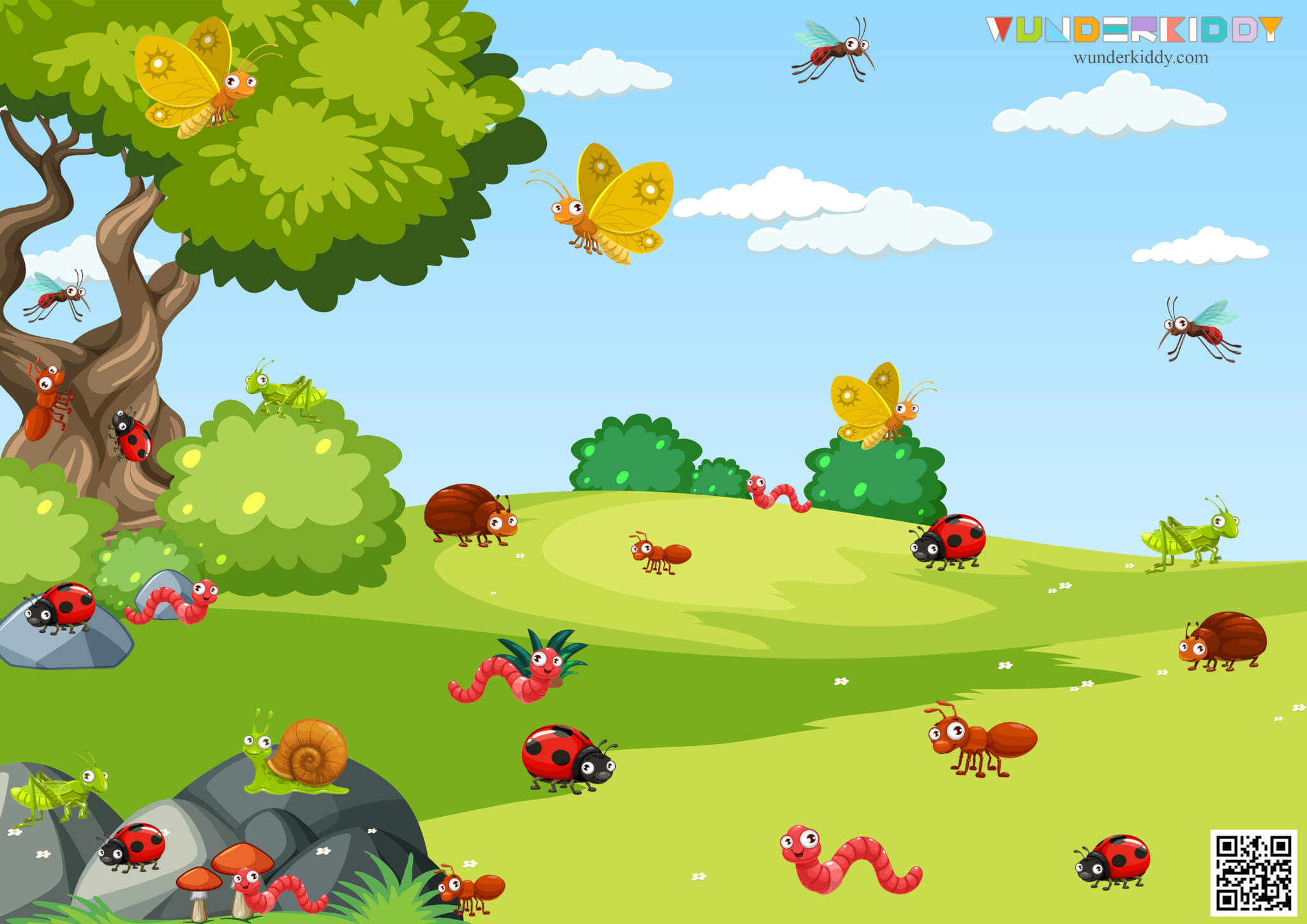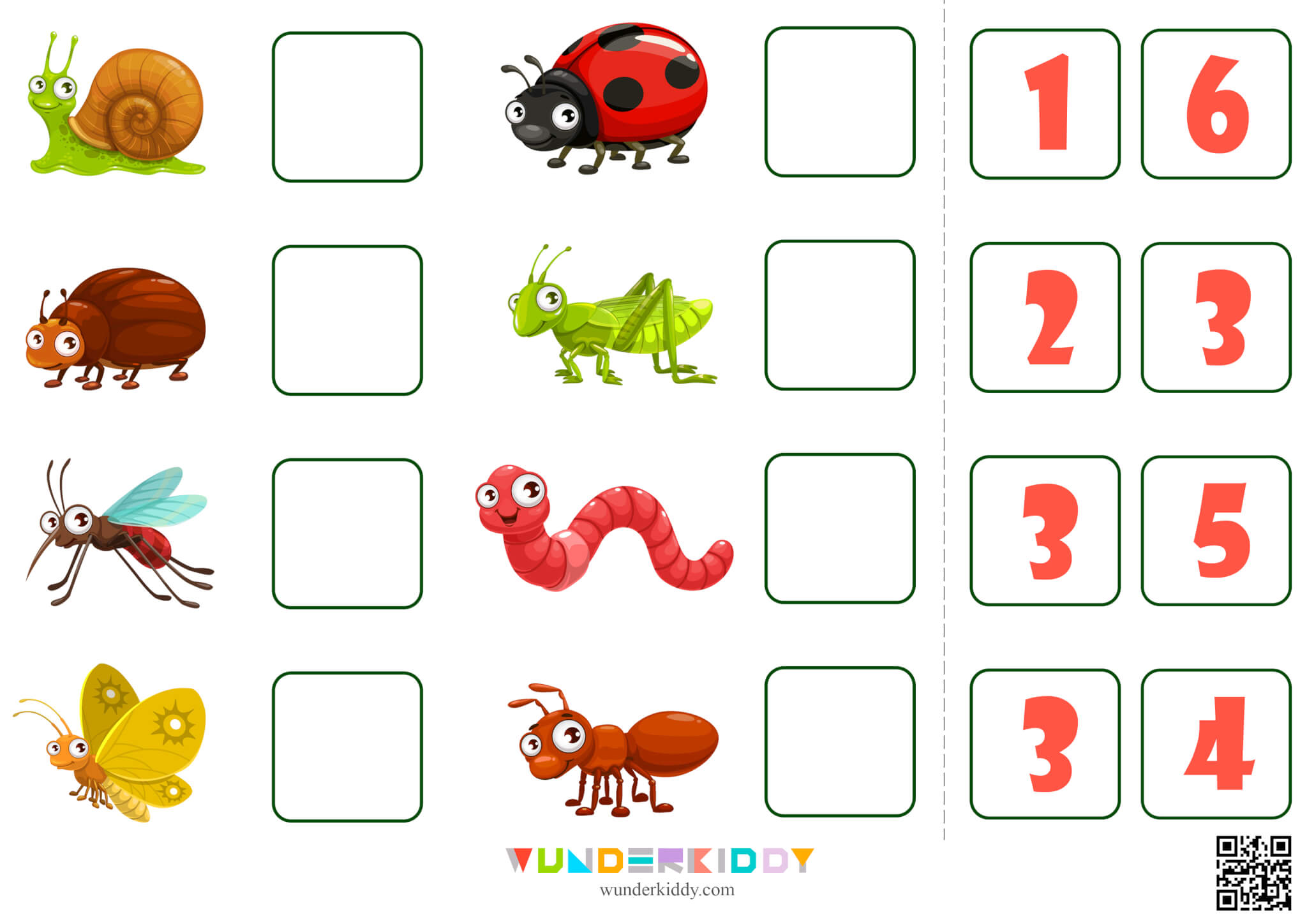 The math game «How many insects?» will teach children from 3 years old to count separately groups of objects. In addition, kids will require attentiveness to do this task but also broaden their understanding of the world of insects. Print out the pages of the count and write how many worksheets with the task for free on our website.
The picture shows a summer lawn with many butterflies, worms and other insects. There are 8 groups of different insects on a separate page. Revise and study all the images in the pictures before beginning the activity.
In the game, you need to count how many insects of each group are on the lawn. To do this, you need to pay attention to find each representative of the same species. When the child has counted all the representatives of one group, ask him/her to put the corresponding number in front of that group on the worksheet and name the insect.