PREMIUM ACCESS
to 3 100+ kindergarten worksheets
GET IT
X
Animal Movements Activity for Kids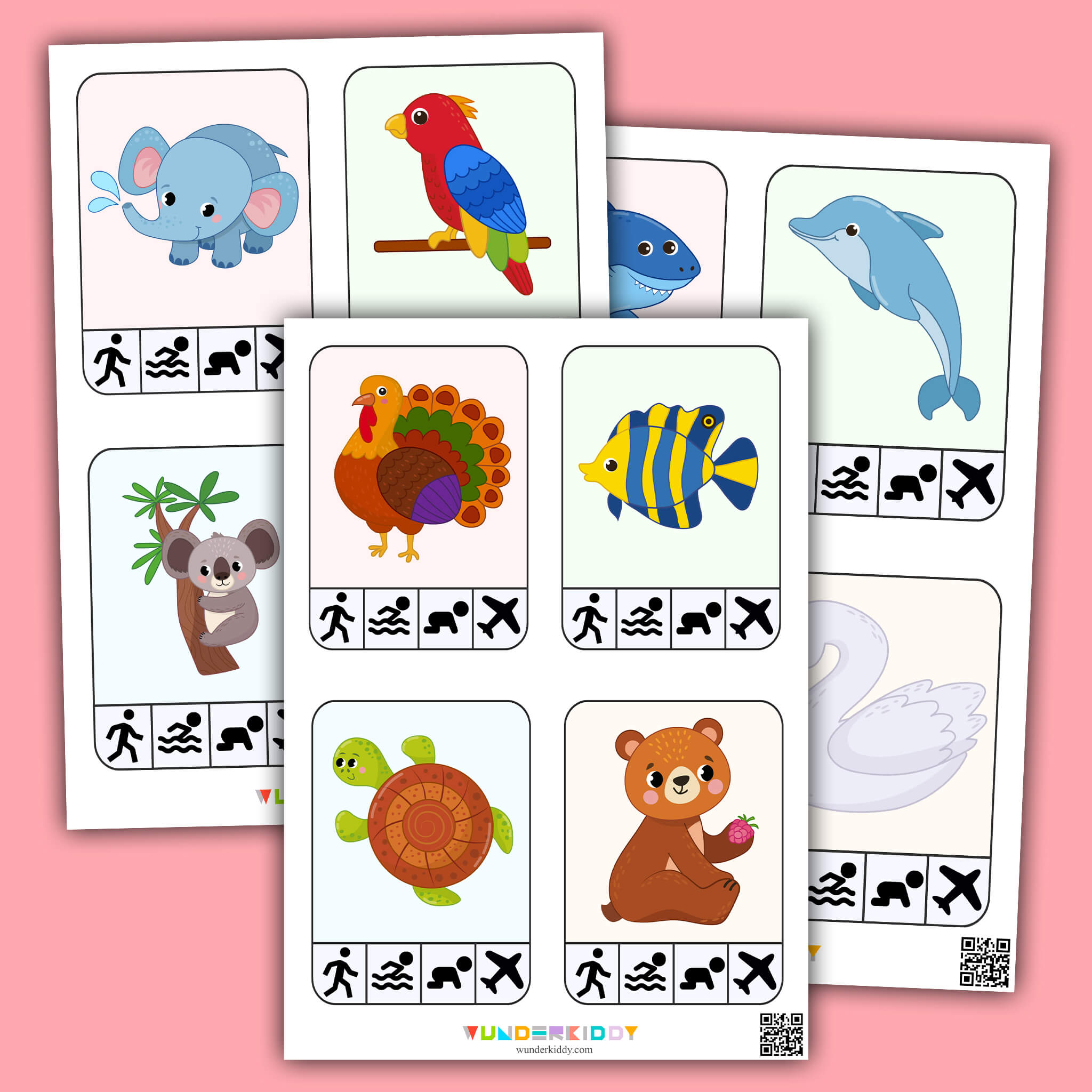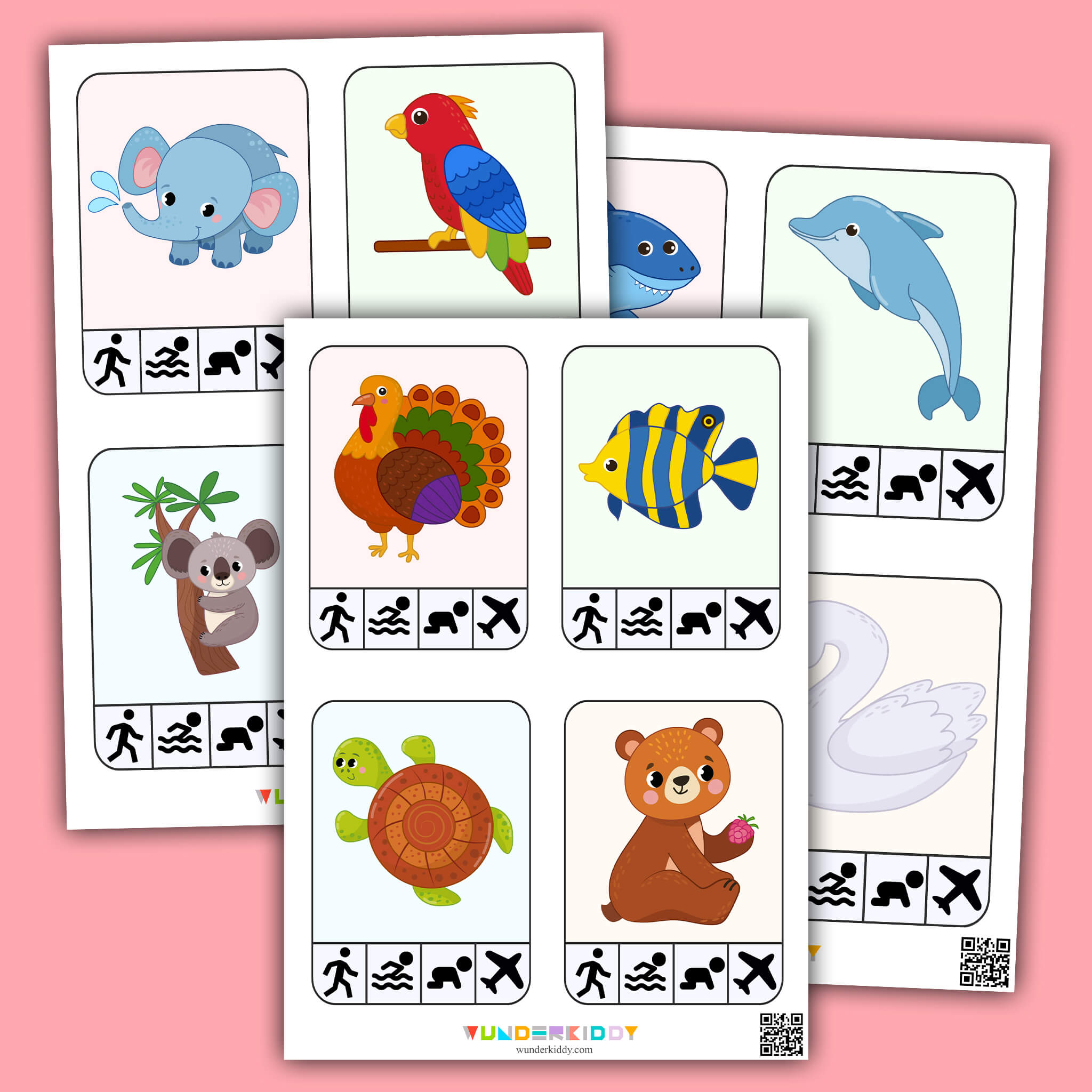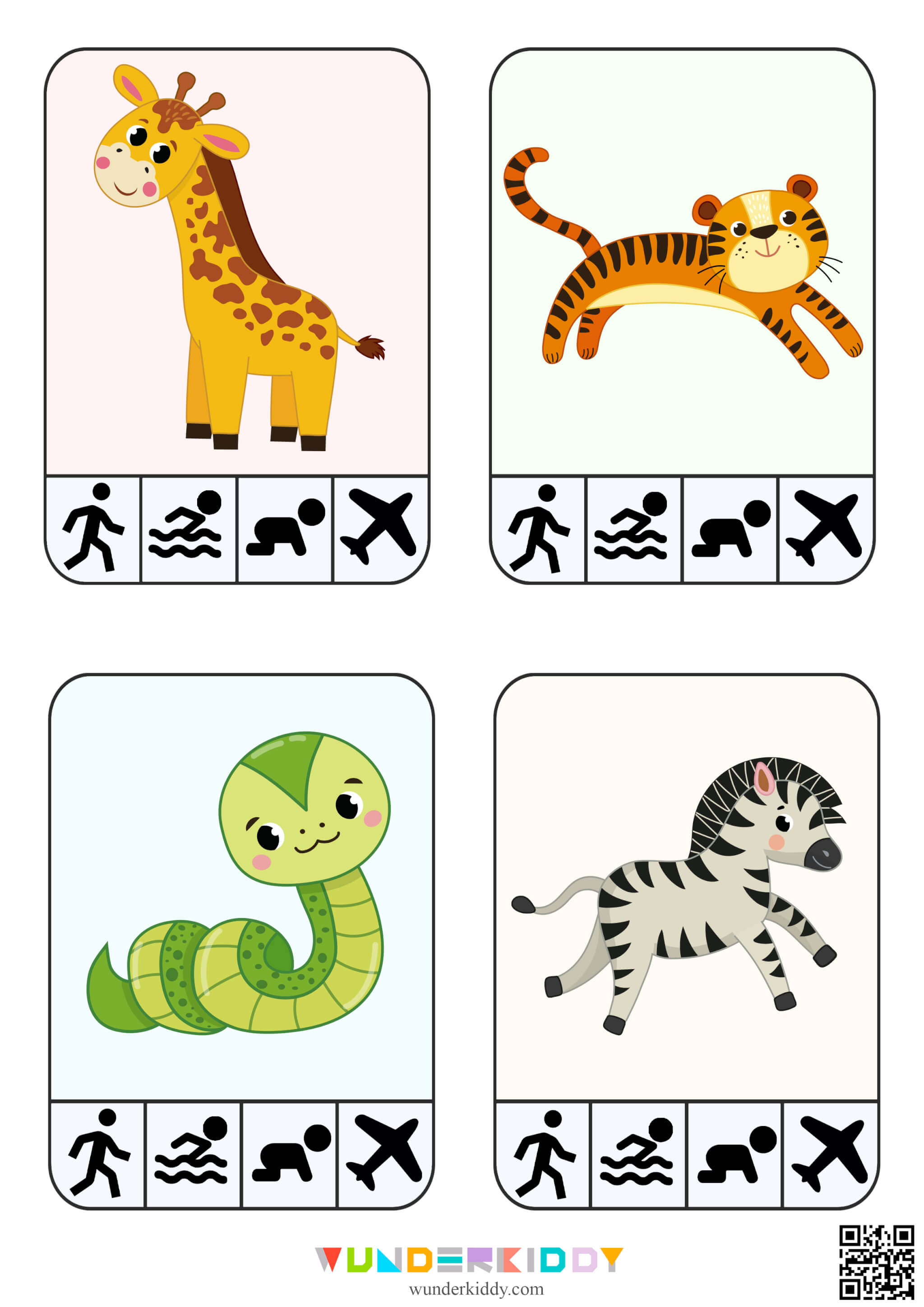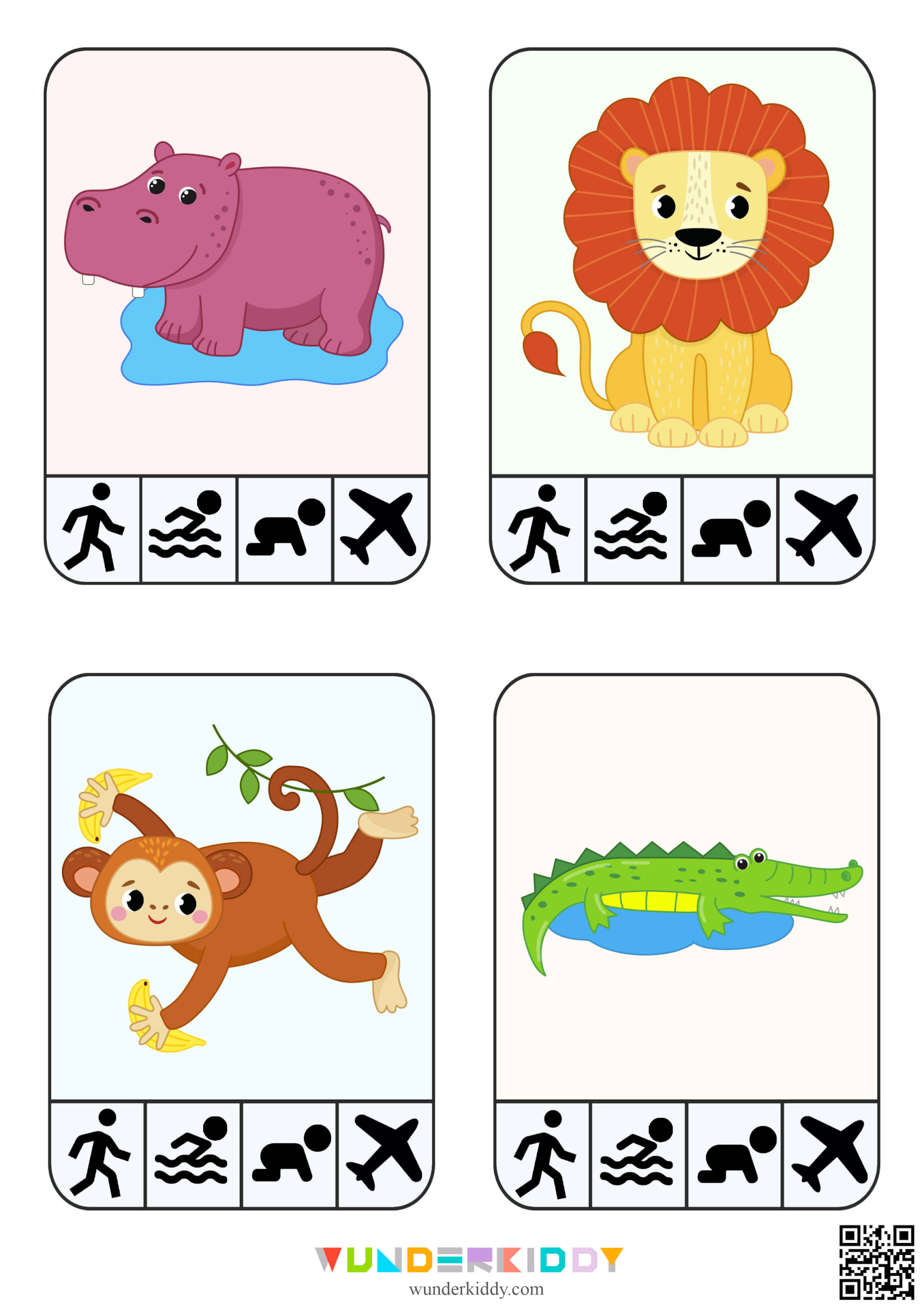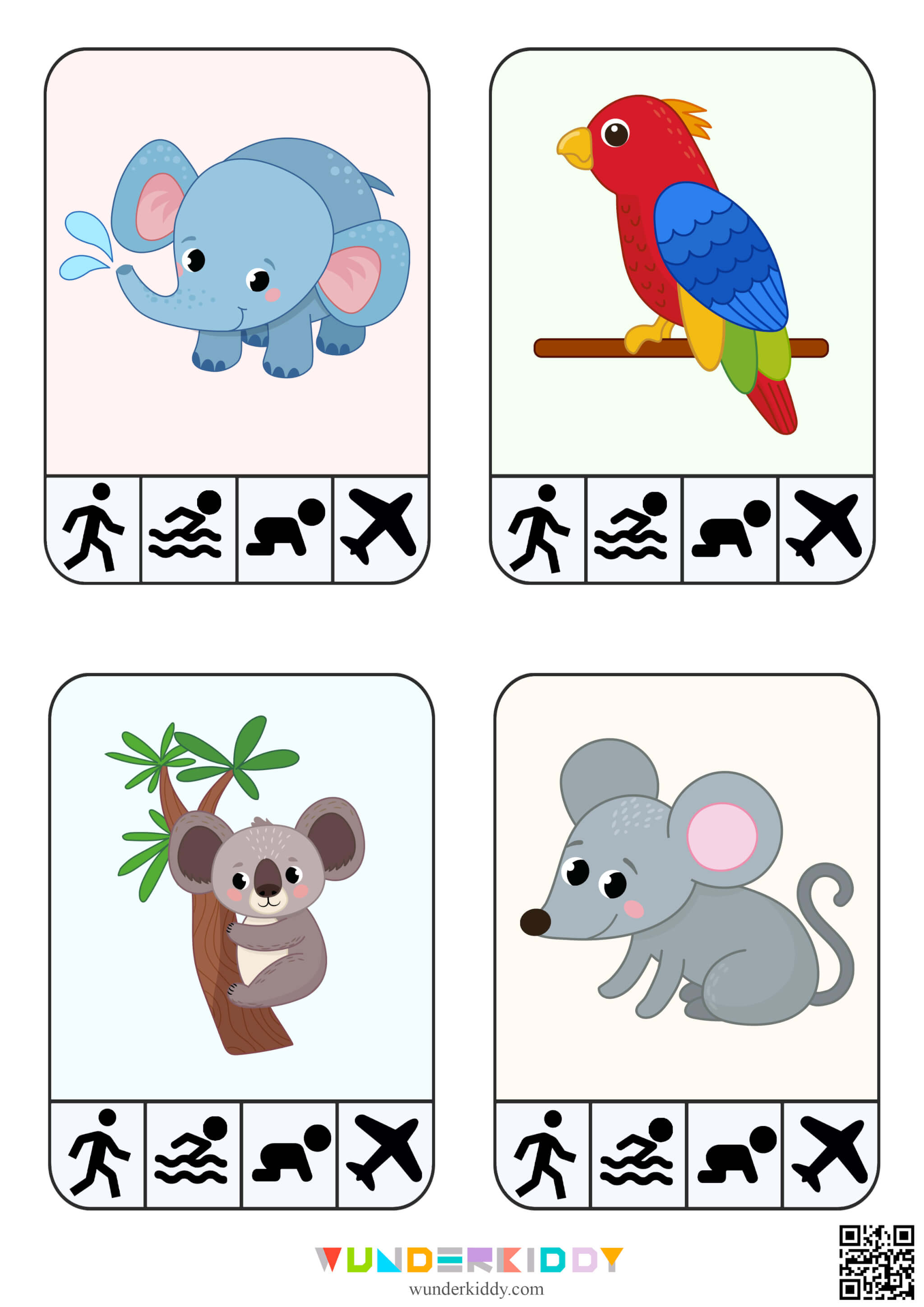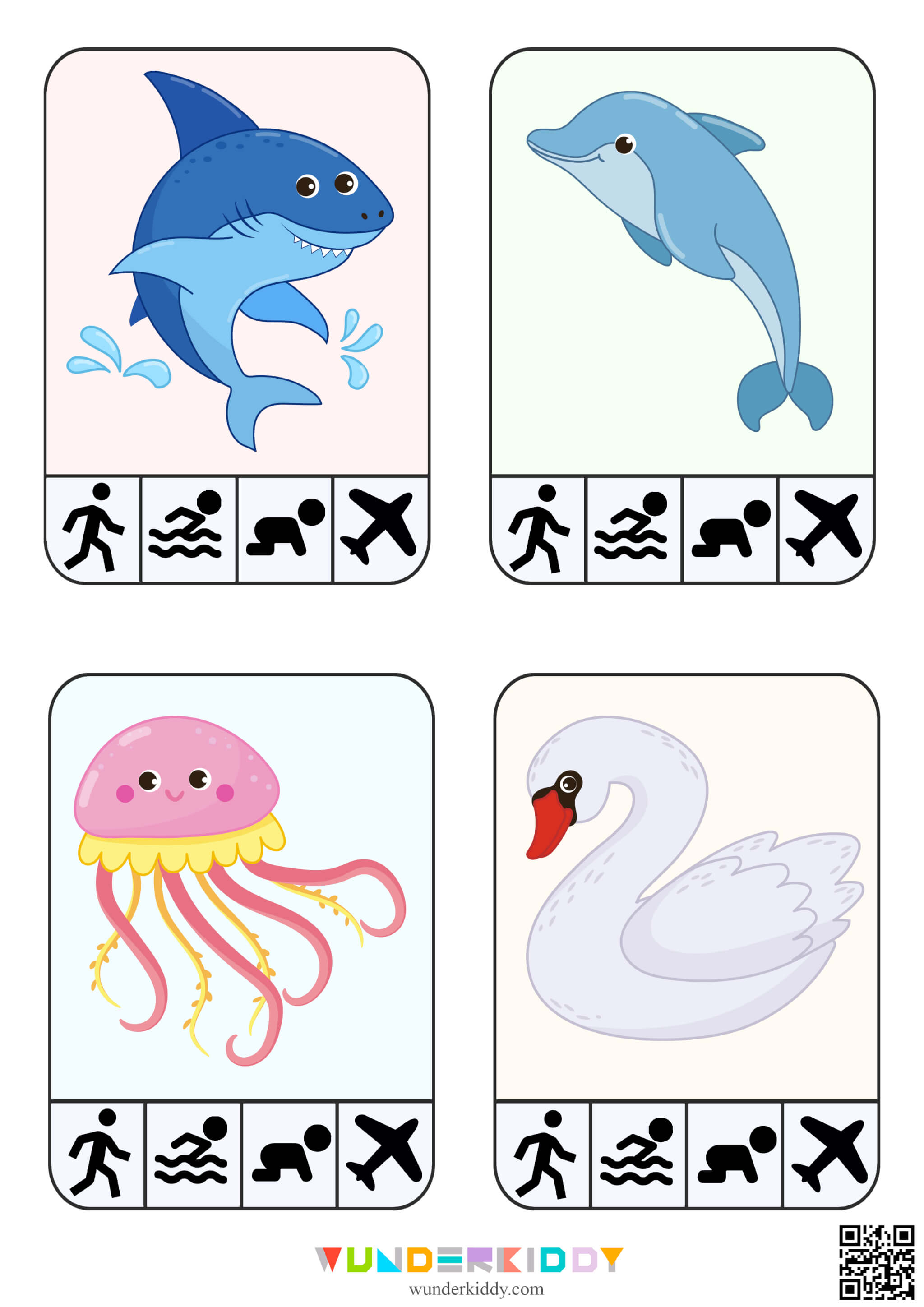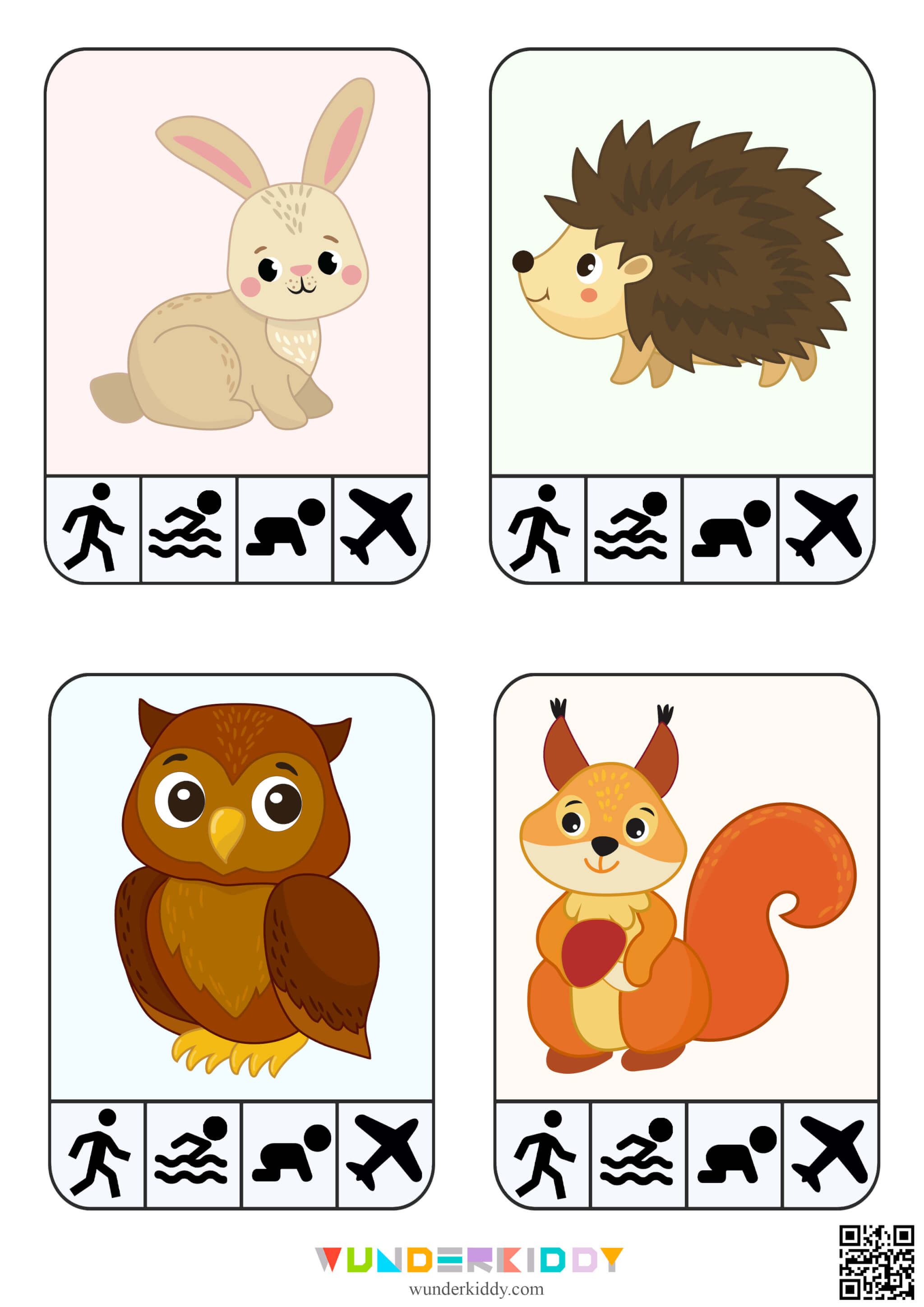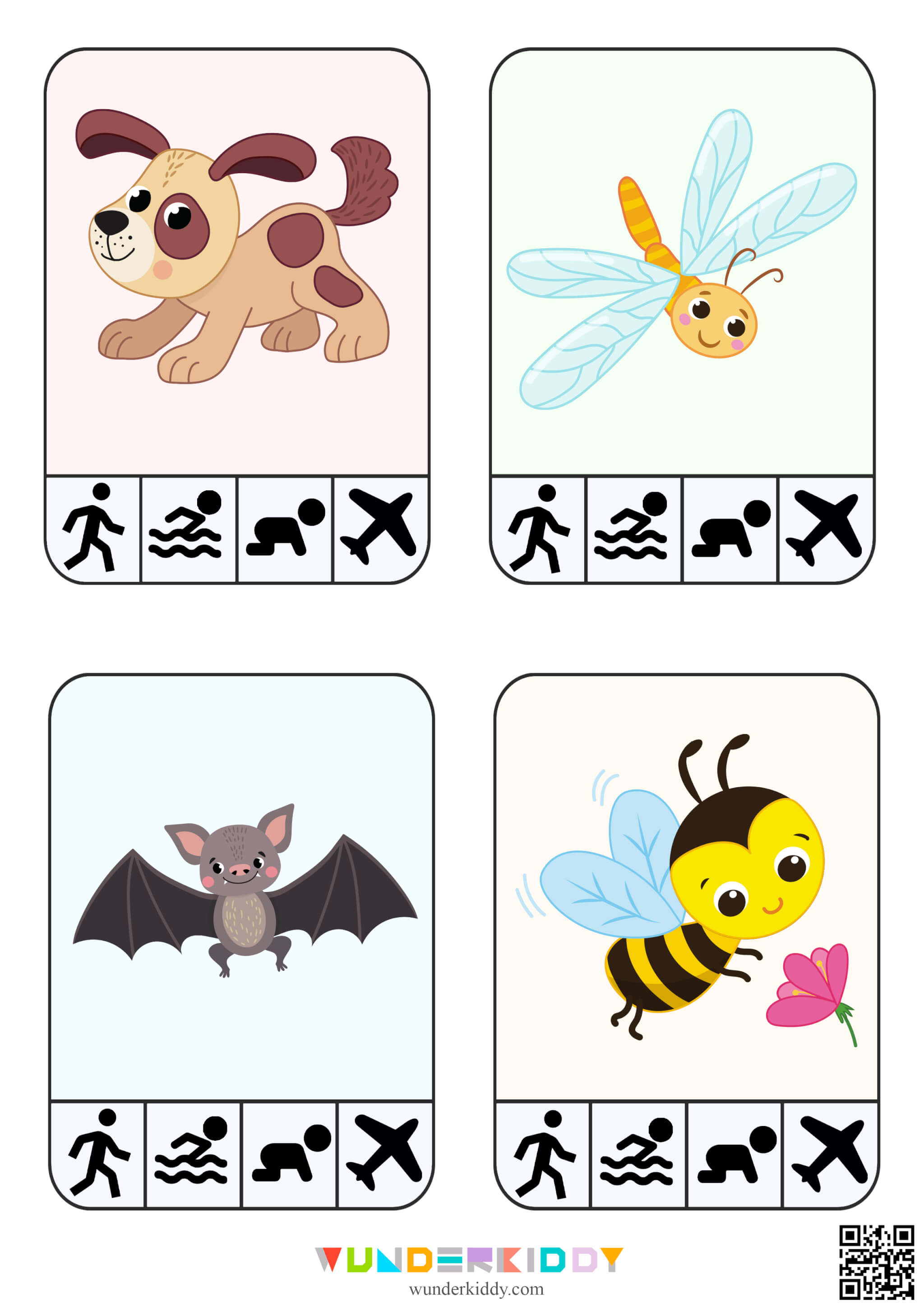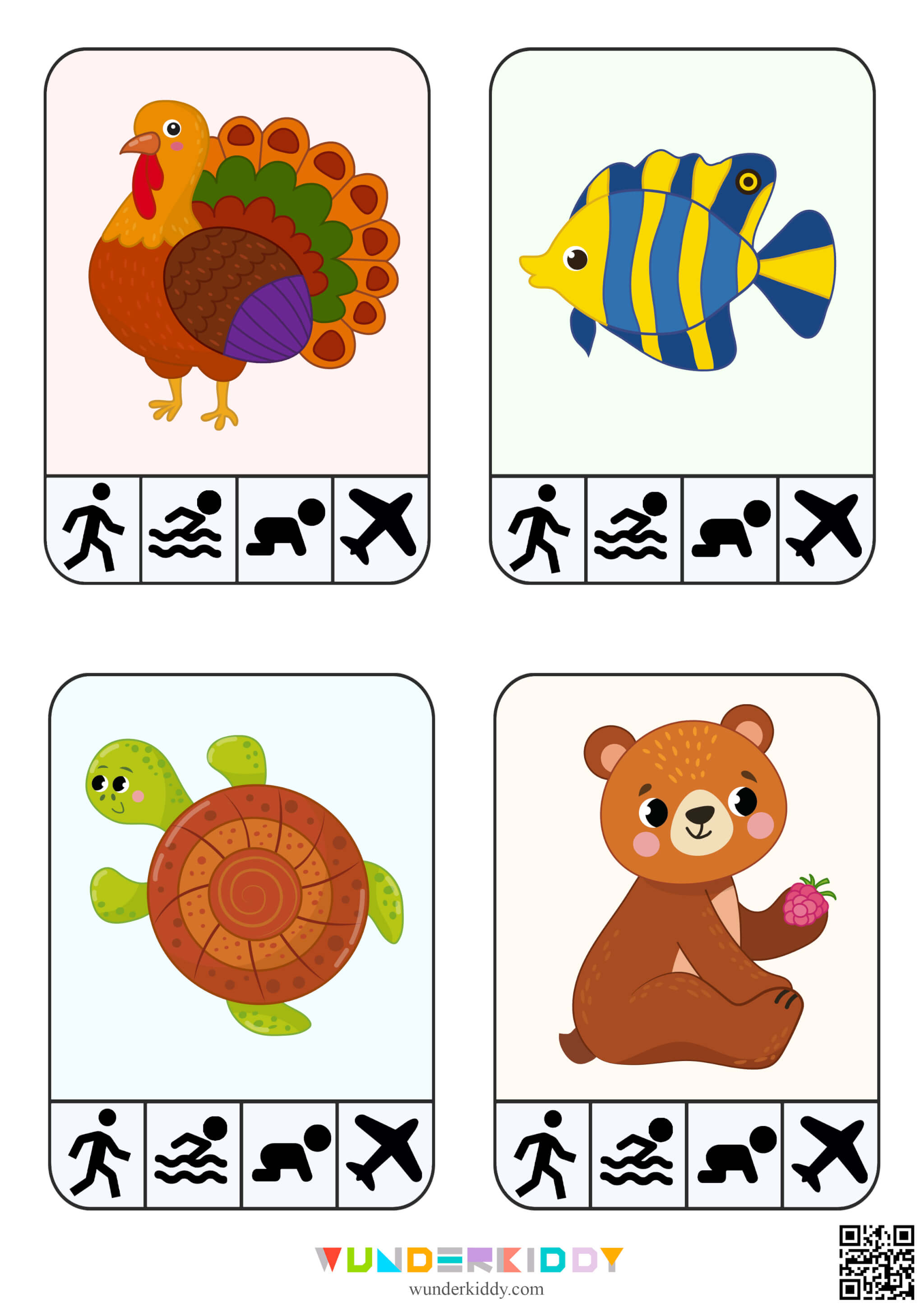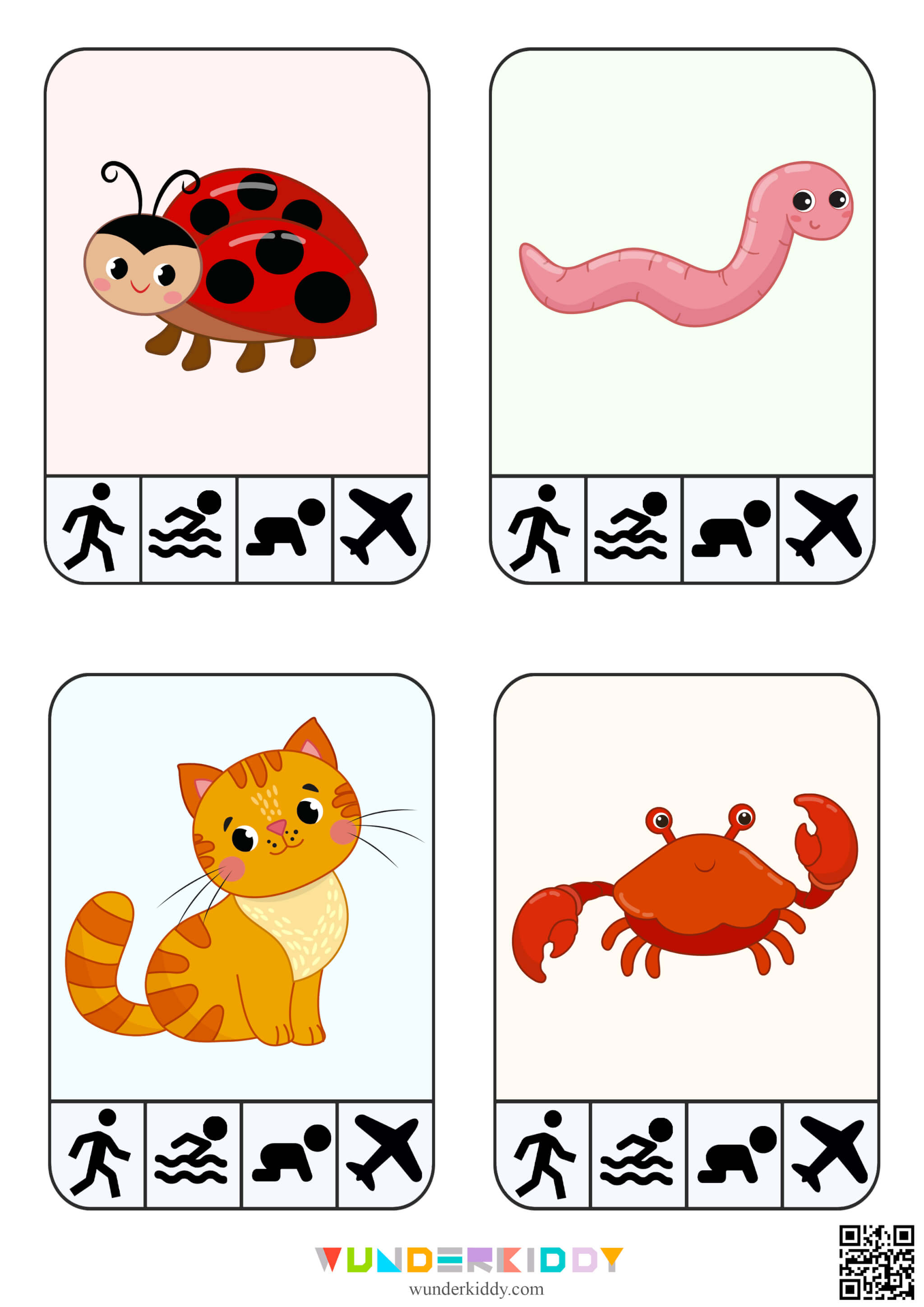 Learning preschool worksheets on the topic How Animals Move are to develop fine motor skills, logical thinking and to enrich kid's knowledge about animals. The task is to guess, how different animals move.
Print for free activity sheets and cut out the cards. On the bottom of each card there are signs that show ways to move: go, swim, fly and crawl. Ask a child to mark the right answer using a clothespin. Clothespins are meant to improve children's fine motor skills.
The game is a fun indoor activity to play in a kindergarten or at home. Print it for free on our website.