PREMIUM ACCESS
to 3 100+ kindergarten worksheets
GET IT
X
Tracing Worksheet for Beginners Card and Garage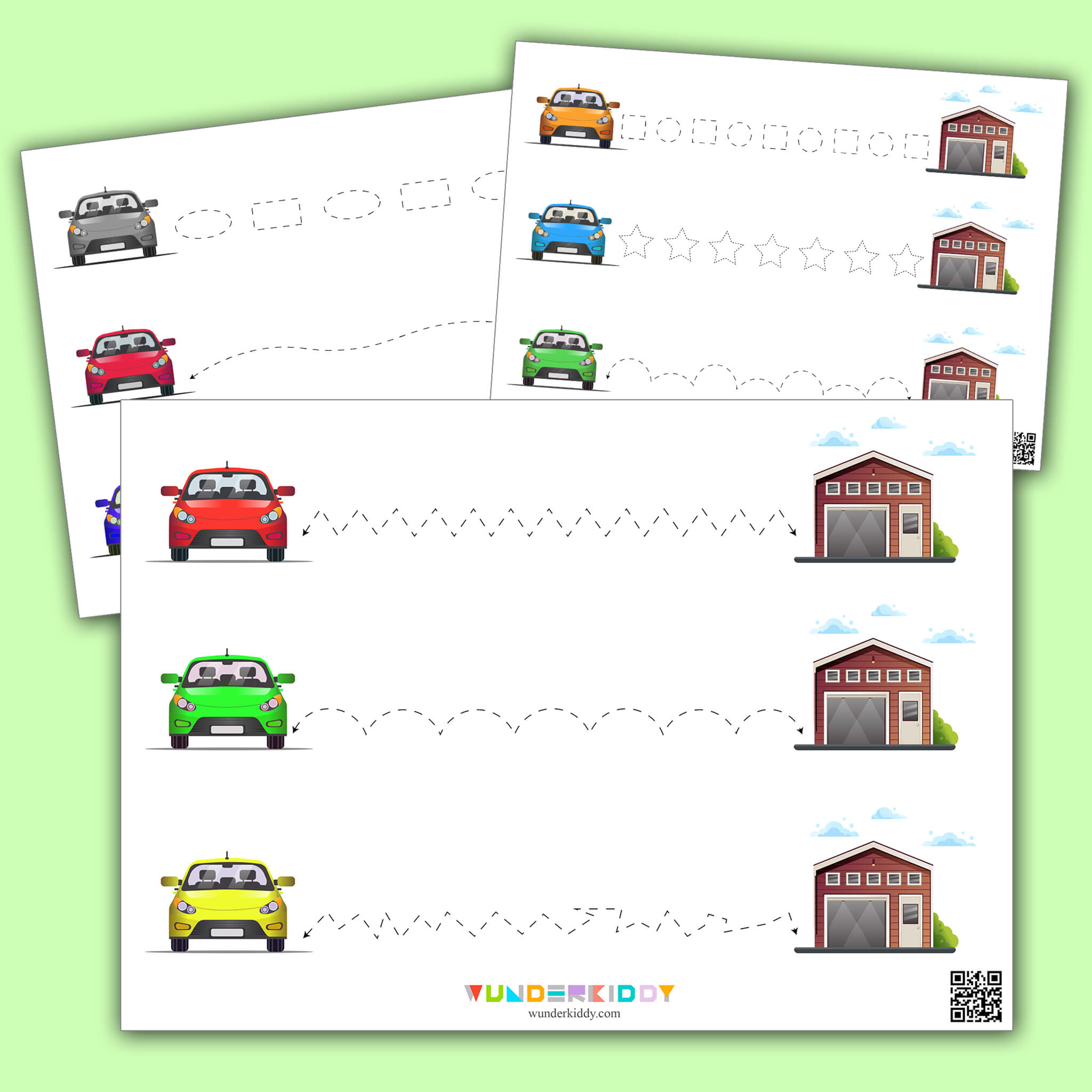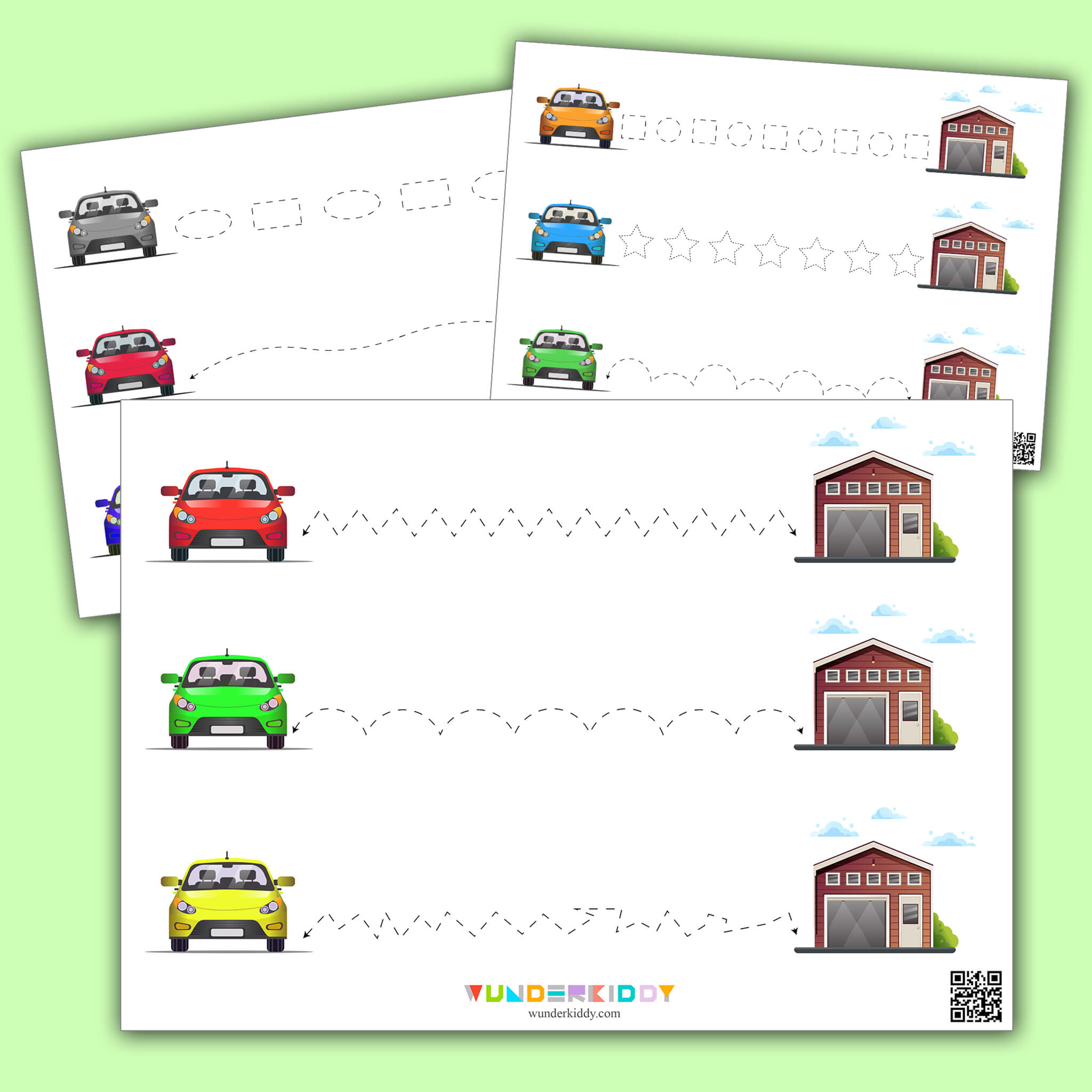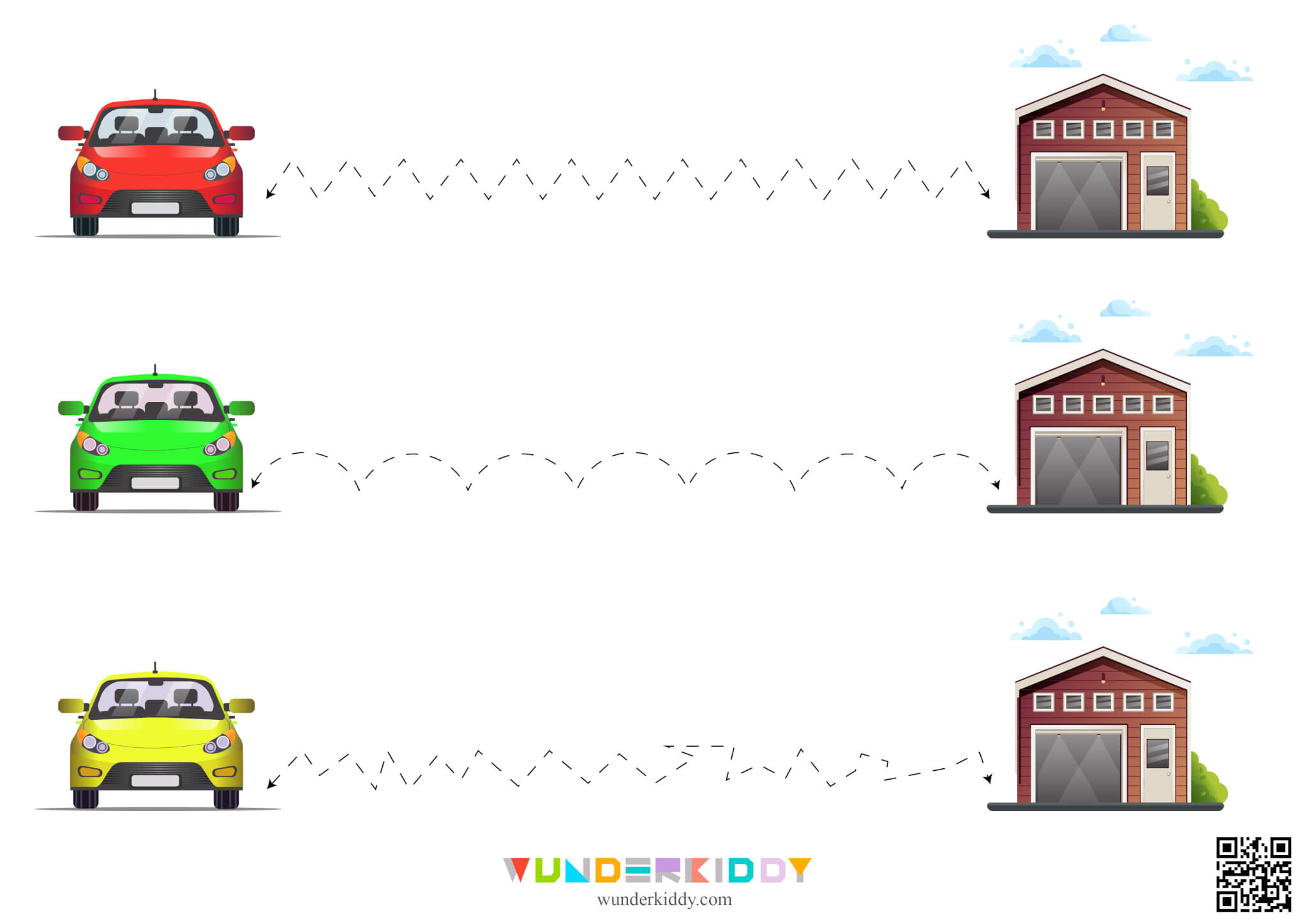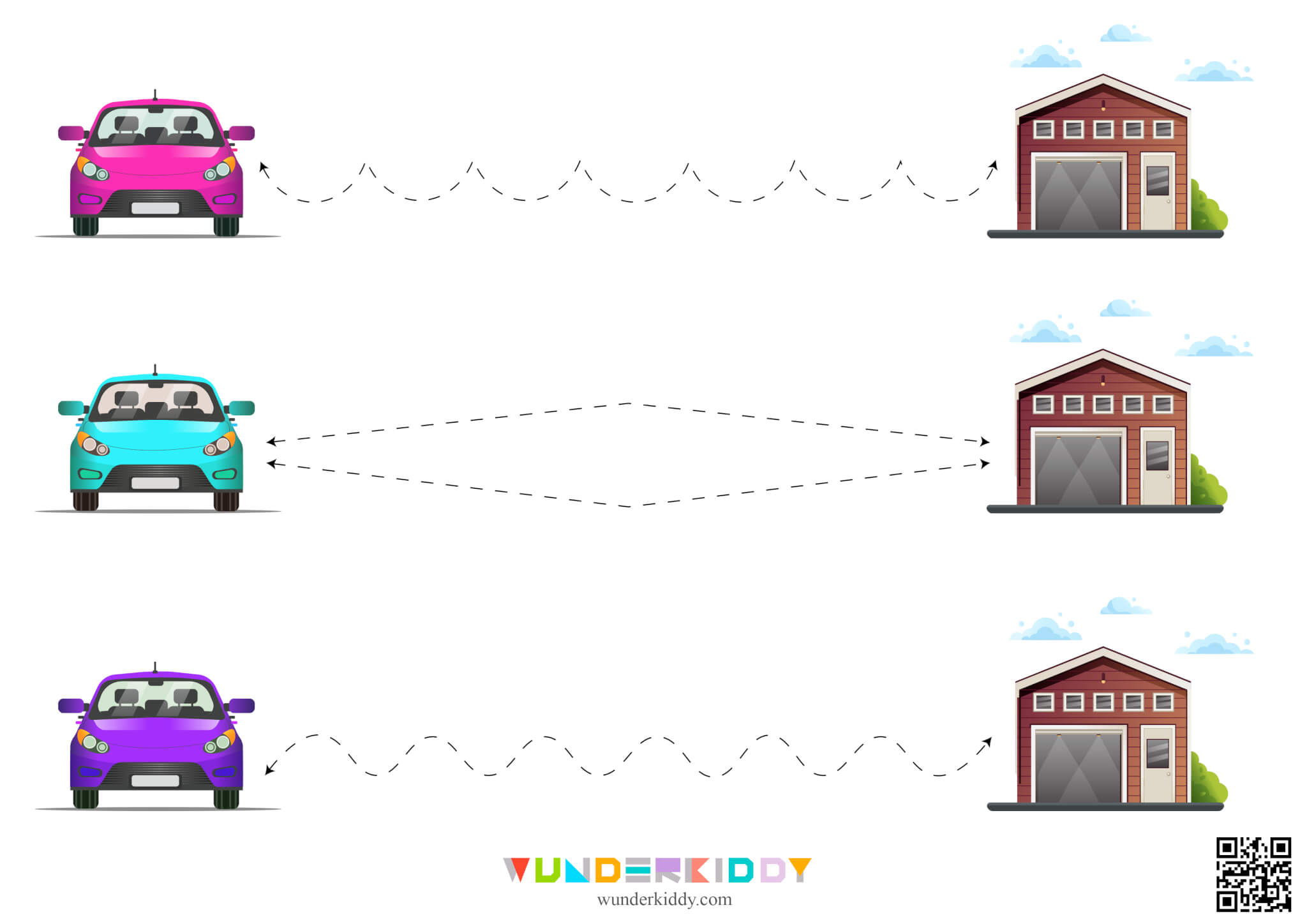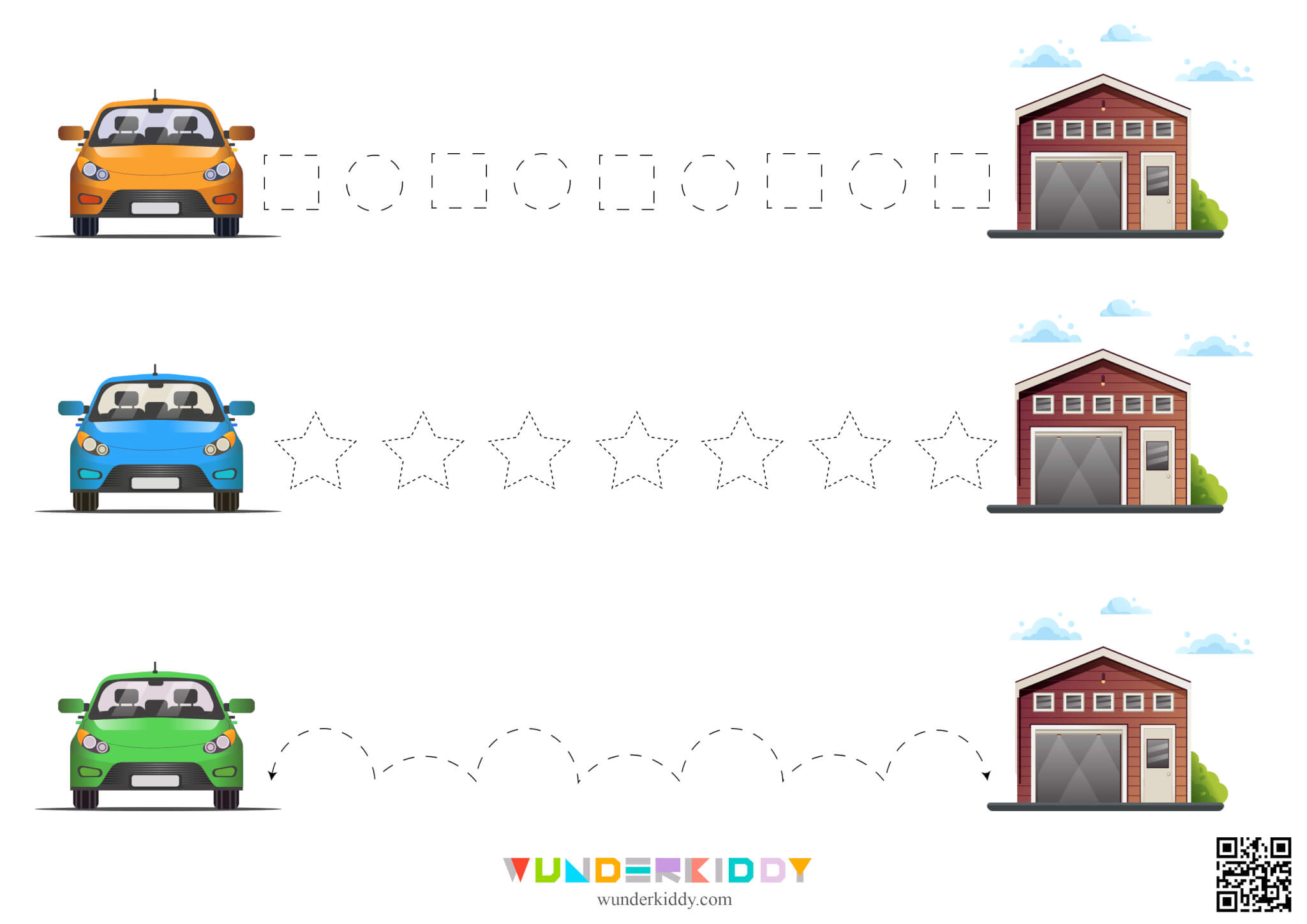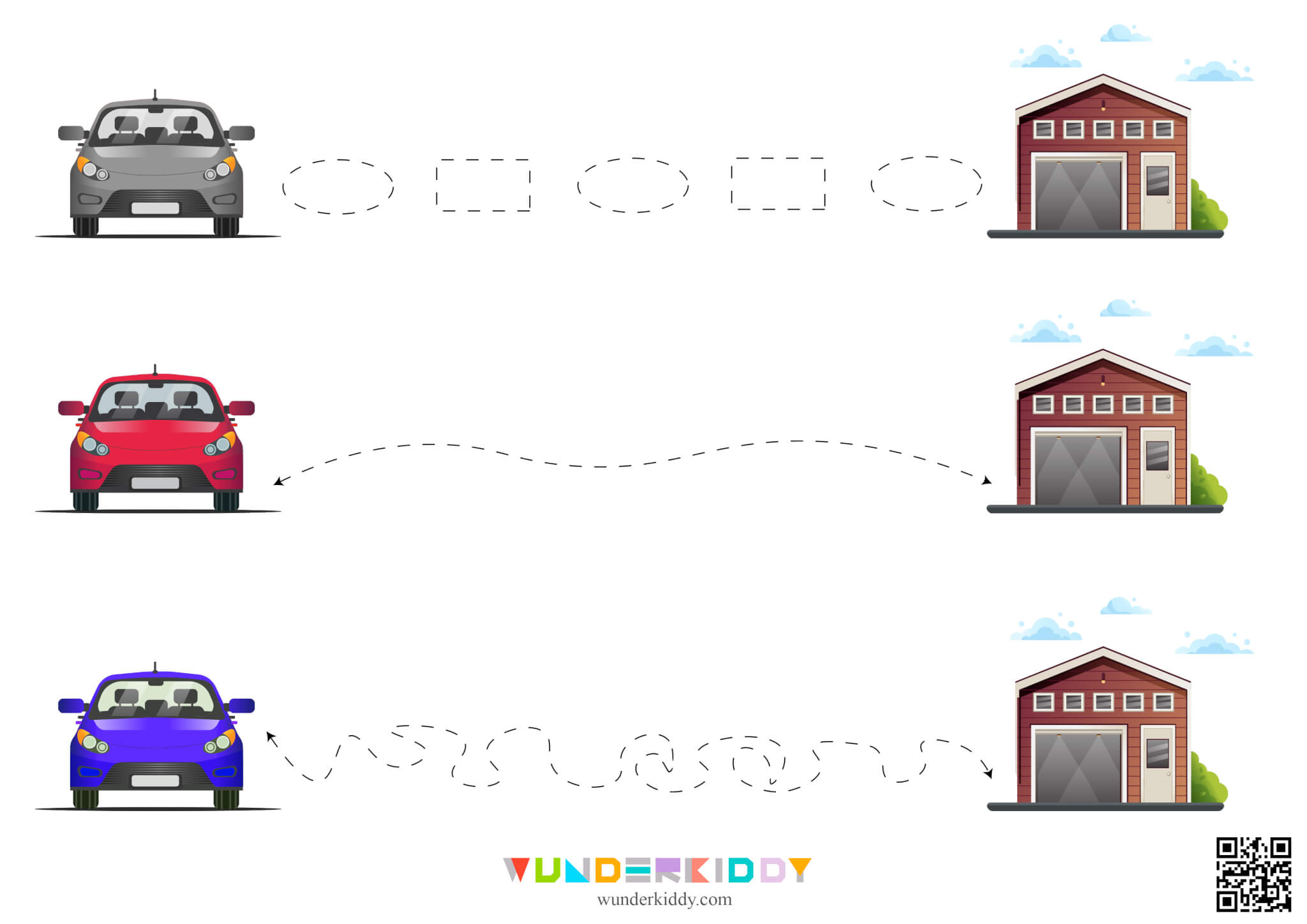 Print out the «Car and Garage» tracing worksheets for beginners to develop fine motor skills and hand-eye coordination. With this activity, children can prepare their hands to write letters and numbers.
The pages show colored cars and garages. The child has to help the car to reach the garage. To do this, connect the dotted lines with rounded and pointed elements with a pencil, or draw lines of geometric figures with a pencil.
The task should be done slowly and children should carefully draw the lines. After completing the task, you can ask your child what color the cars in the drawings were.