PREMIUM ACCESS
to 3 100+ kindergarten worksheets
GET IT
X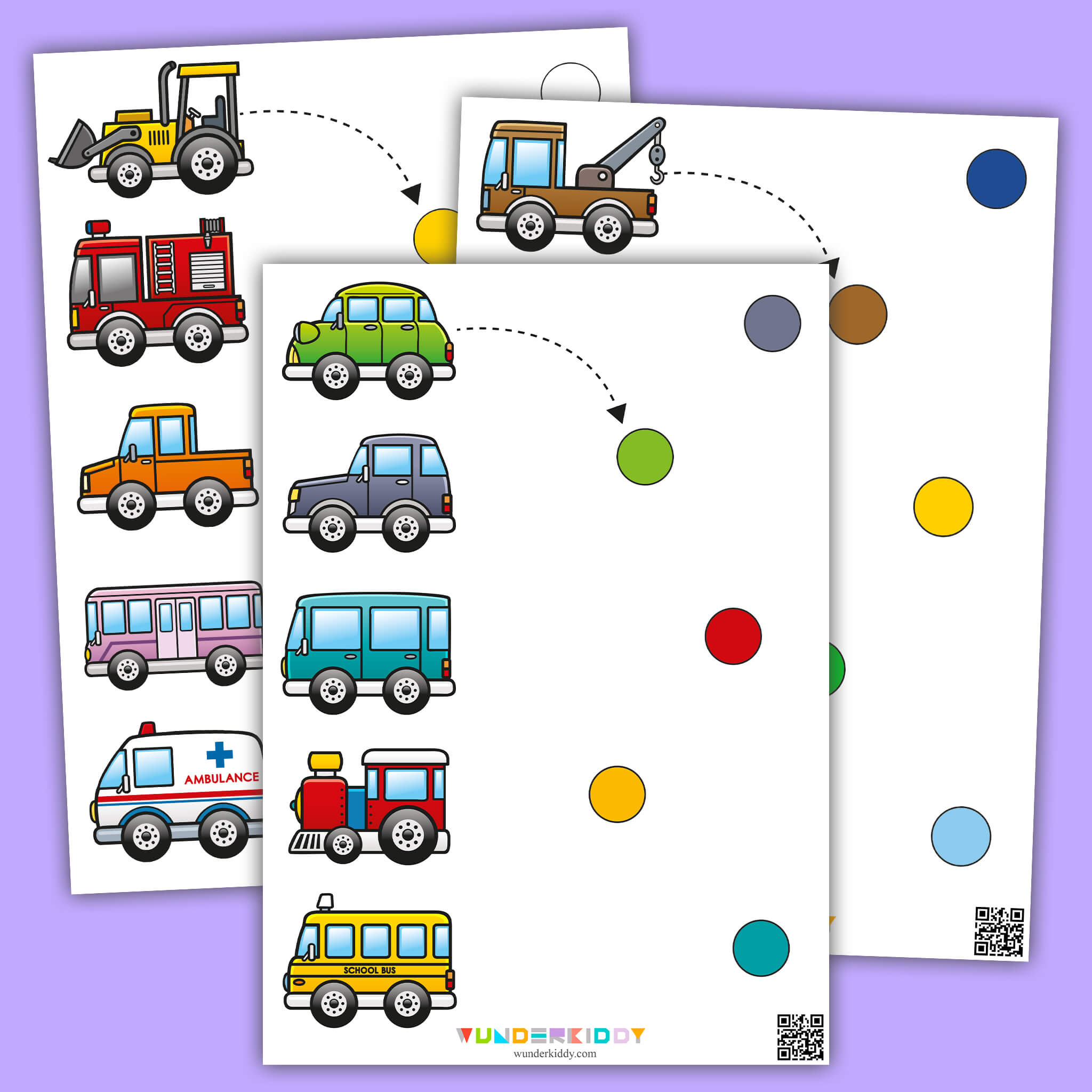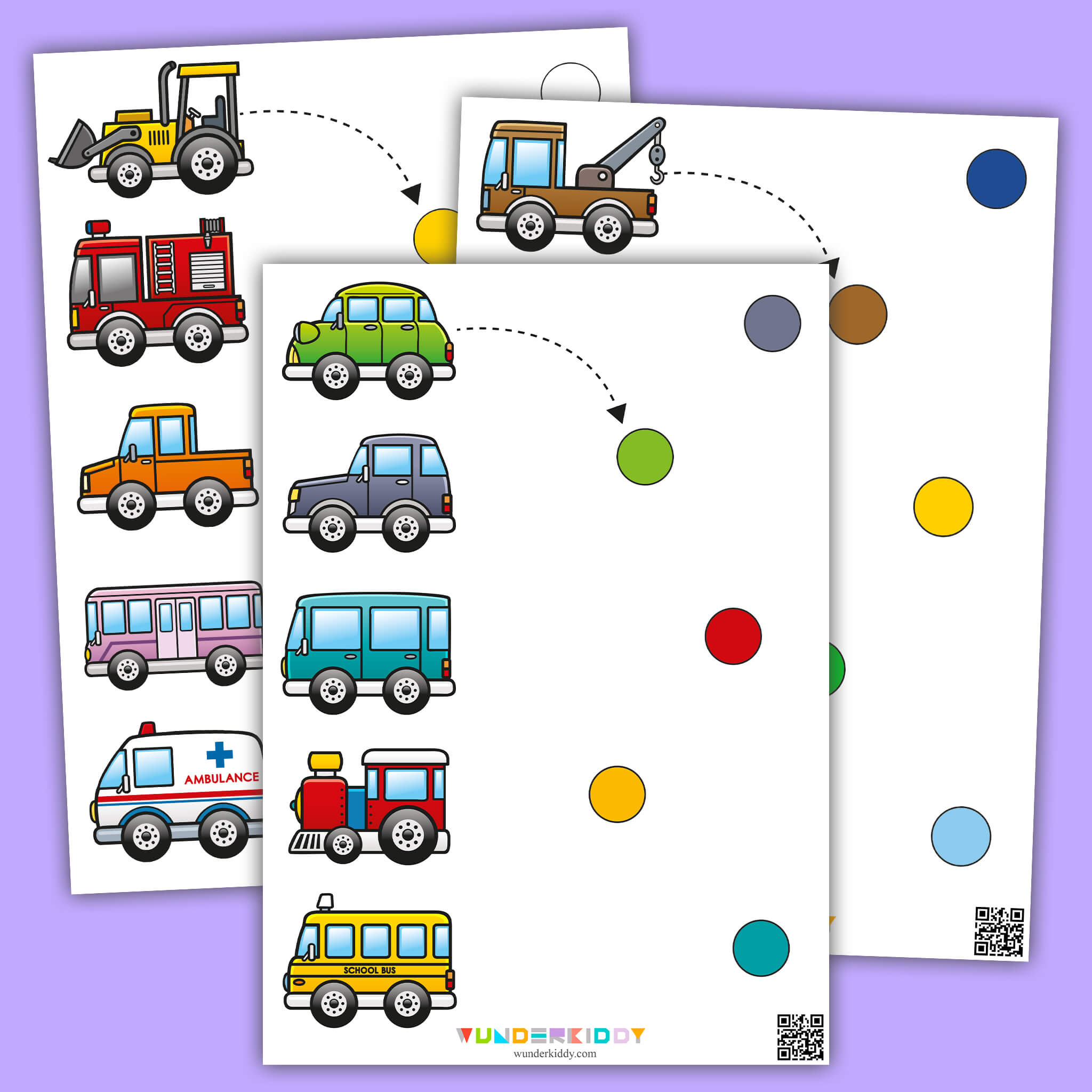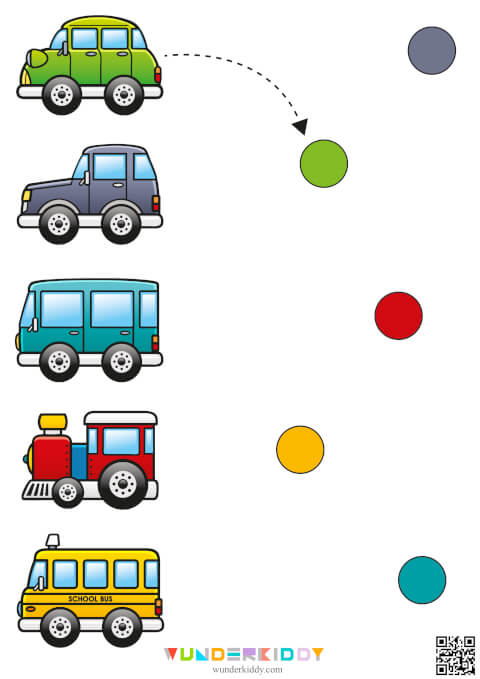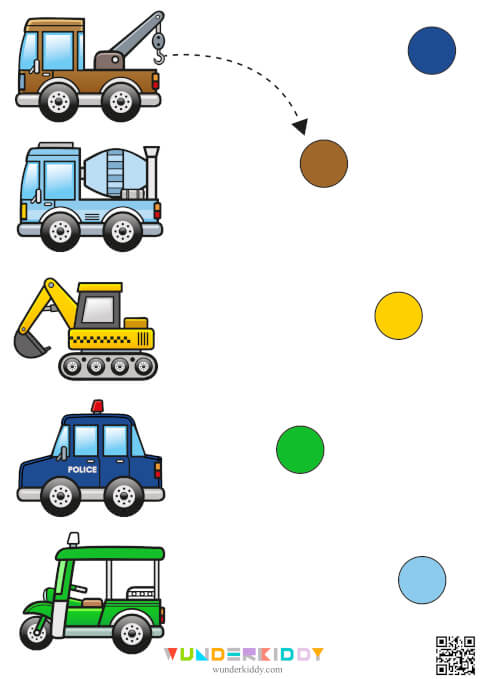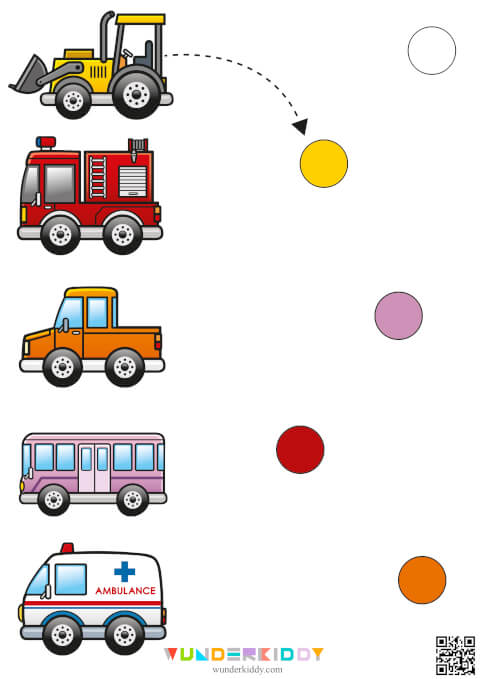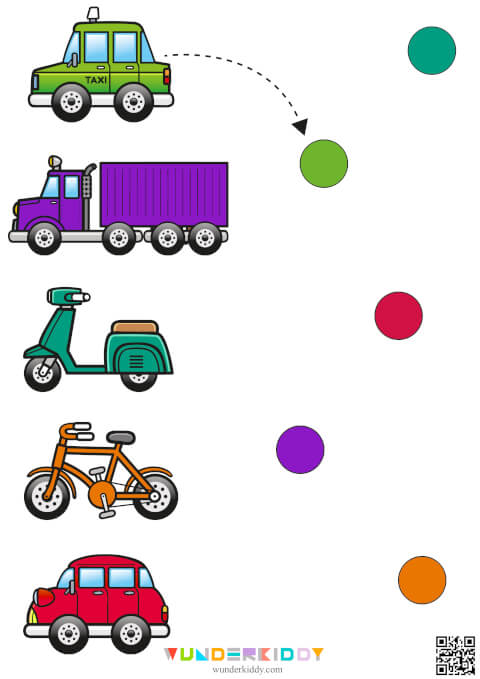 Educational game Car is meant to learn colors and develop fine motor skills and logical thinking. The task is to match color circles and vehicles.
Print preschool activity PDF sheets and if you want you can cut out cars and colored circles. Otherwise, a child can draw lines between cars and circles, matching by color. At the beginning of the game talk about vehicles, name all the vehicles from the game and then ask a child to connect matching pairs.
This printable learning game suits well both for kindergarten preschool educational activities and learning at home.