PREMIUM ACCESS
to 3 400+ kindergarten worksheets
GET IT
X
Activity for Kids Bee and Flower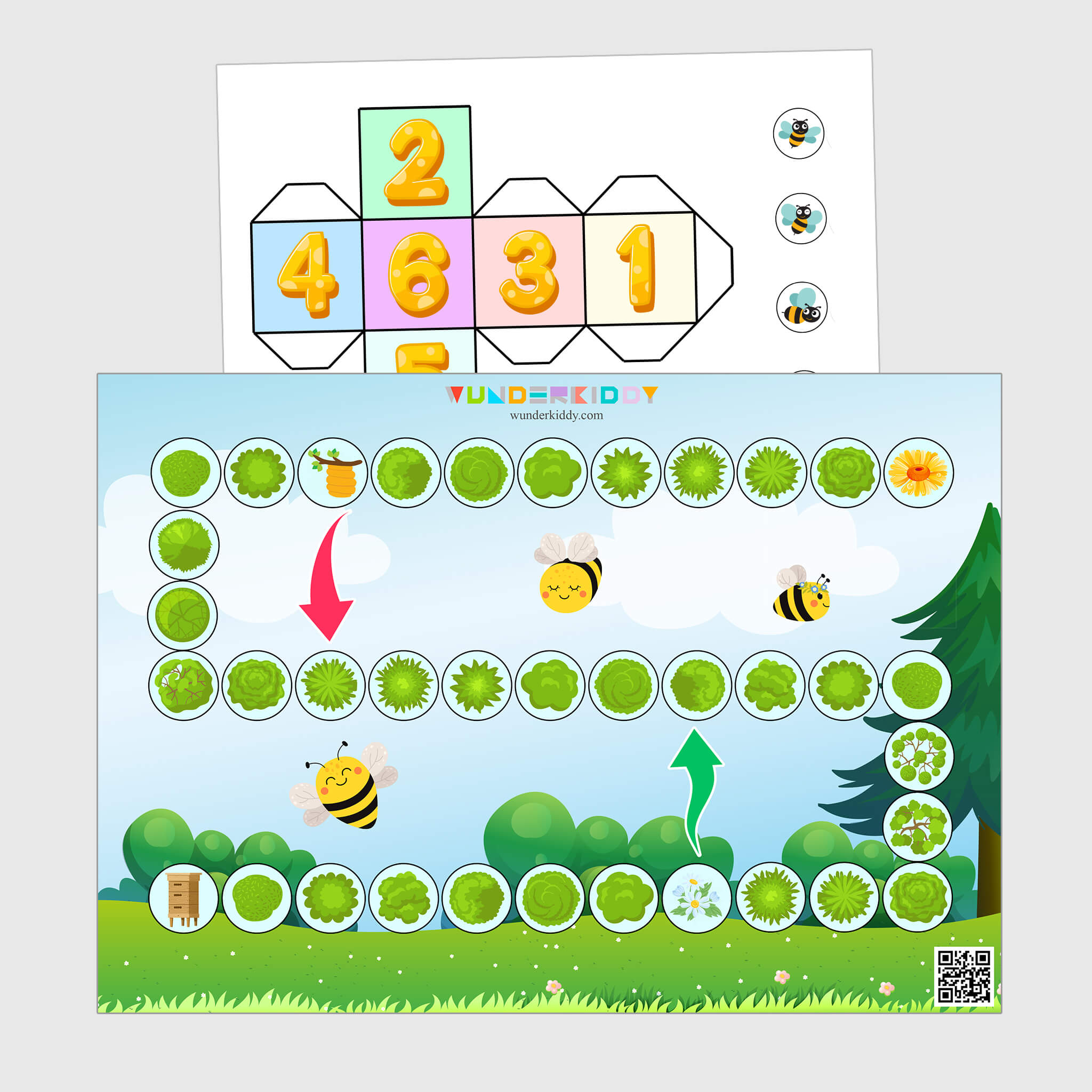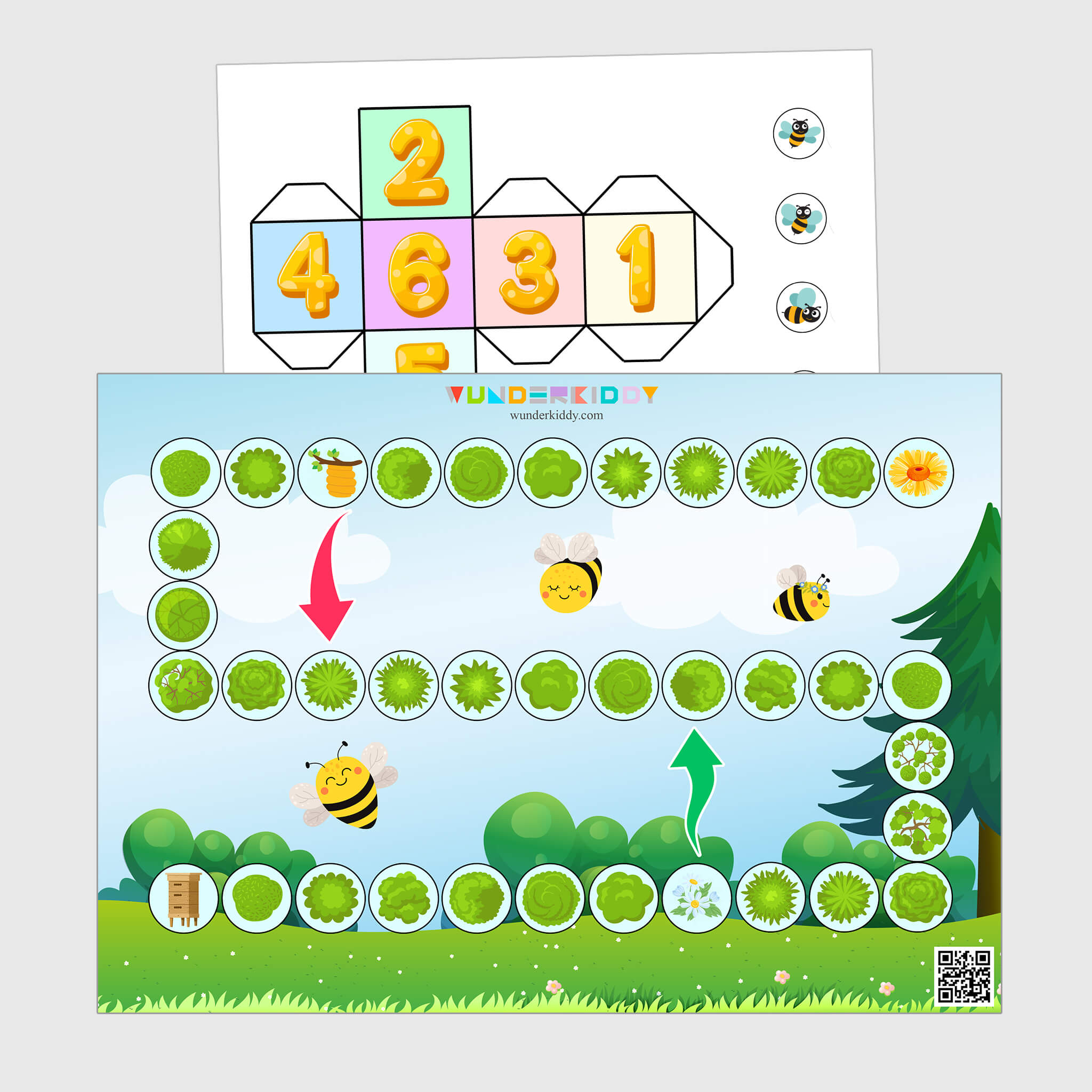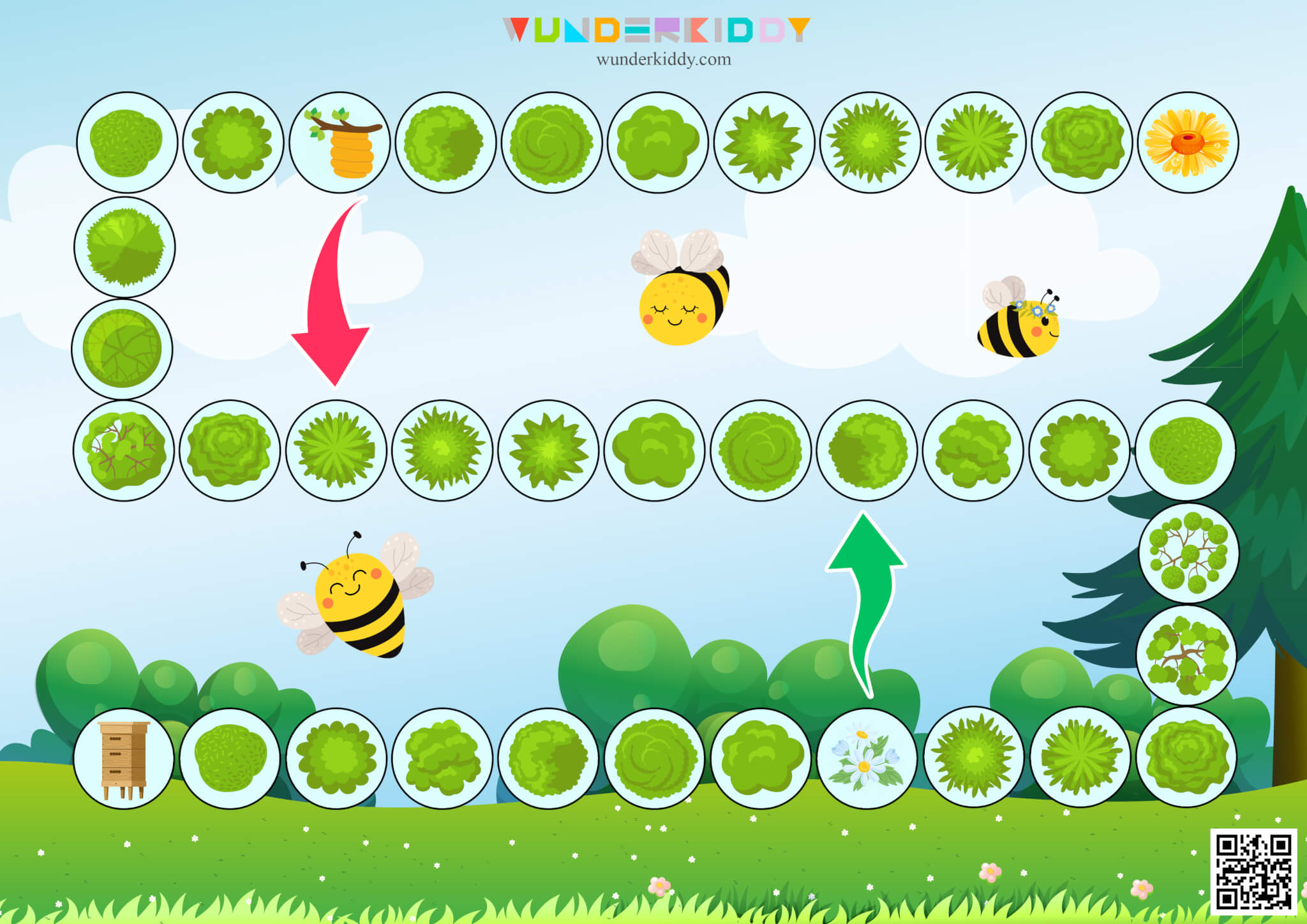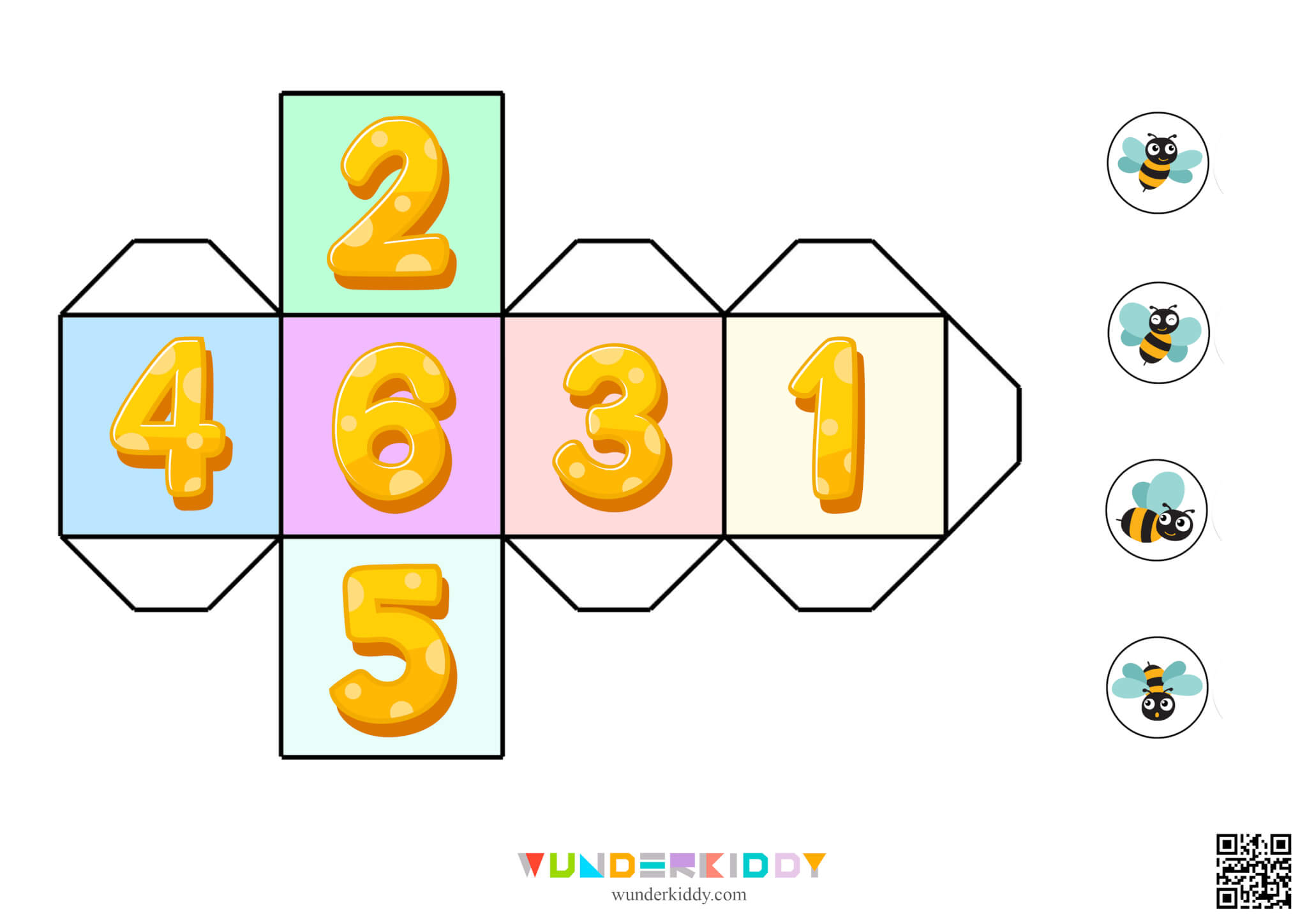 The educational board game «A bee and a flower» for children from 4 years old will help to consolidate the acquired counting skills. Board games for kindergarten also train attentiveness and fine motor skills.
Print out the PDF material, cut out the cards with bees and make a playing dice with numbers using the template. The purpose of the game is to help the bee get to the flower by going through the squares of the playing board.
The game rules:
The game can be played by up to 4 people.
Place each participant's bee cards on the hive square.
One by one, players must roll the dice. The number rolled on the dice corresponds to the number of steps. The child has to move his bee by the number of bushes shown by the dice.
There are two special squares on the playing field. When stopping on them, the player moves his bee according to the arrow.
The player whose bee gets to the flower first wins.
The game will quickly engage kids' interest and allow them to revise and practice counting skills while counting the steps on the playing field.