PREMIUM ACCESS
to 3 100+ kindergarten worksheets
GET IT
X
Counting Practice Flower and Petals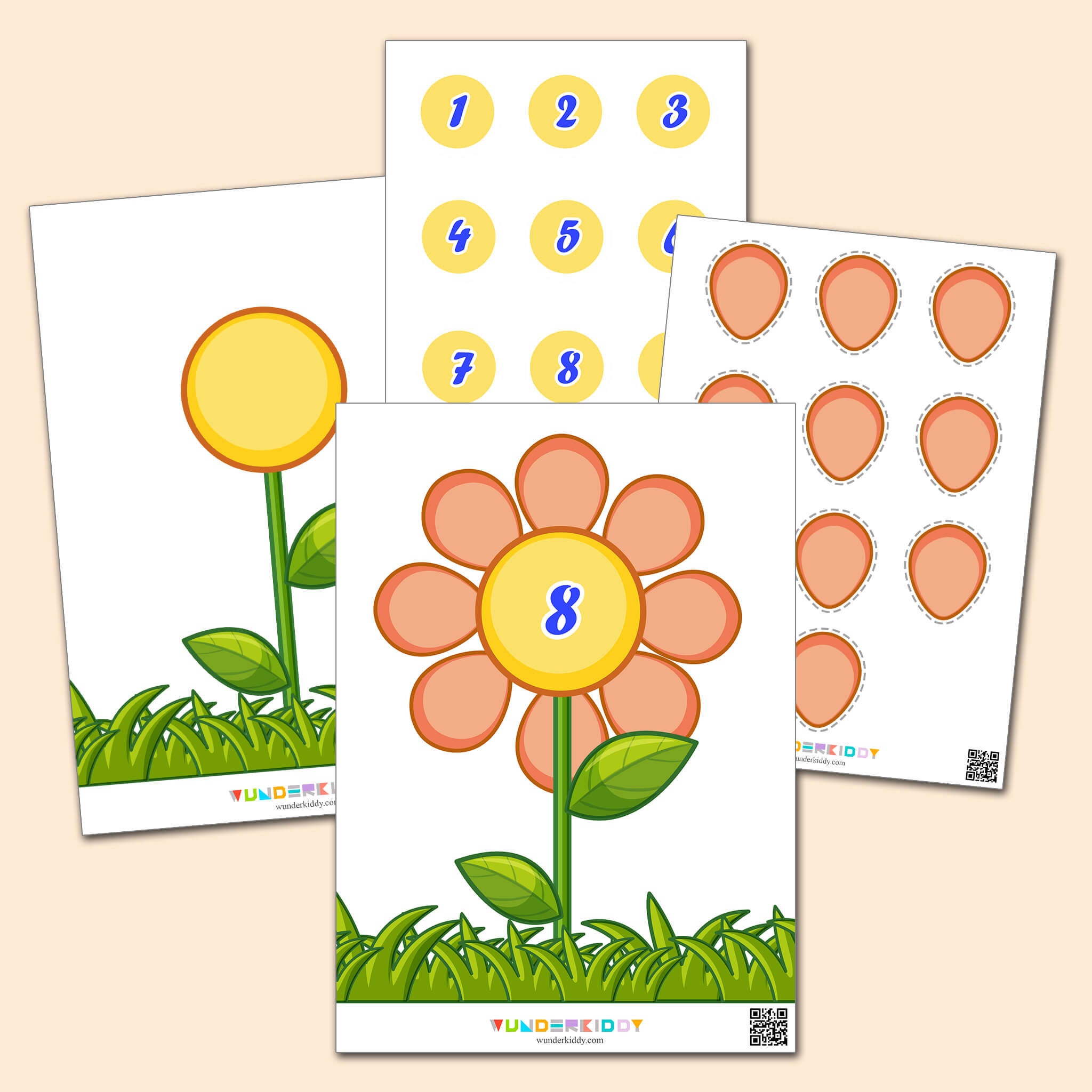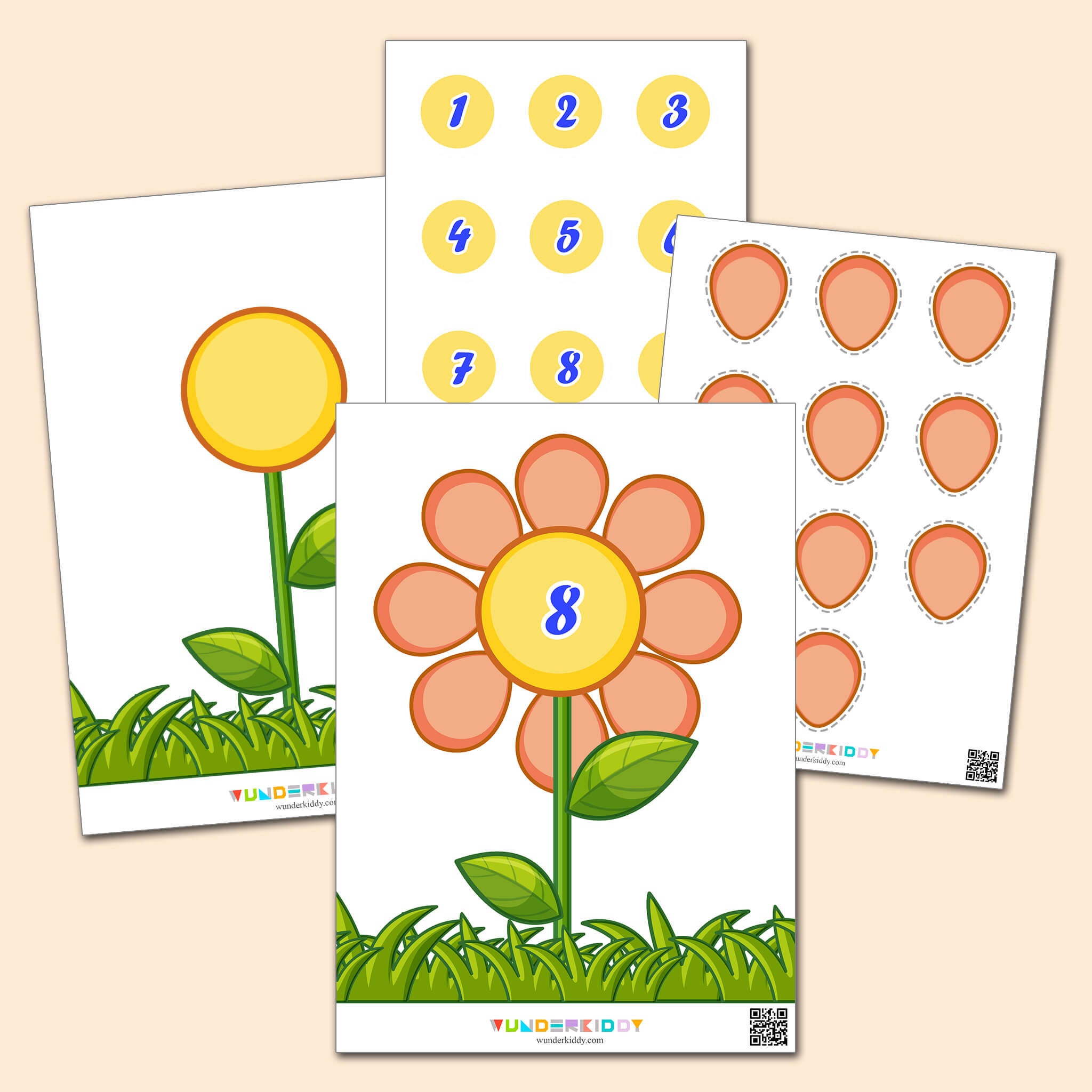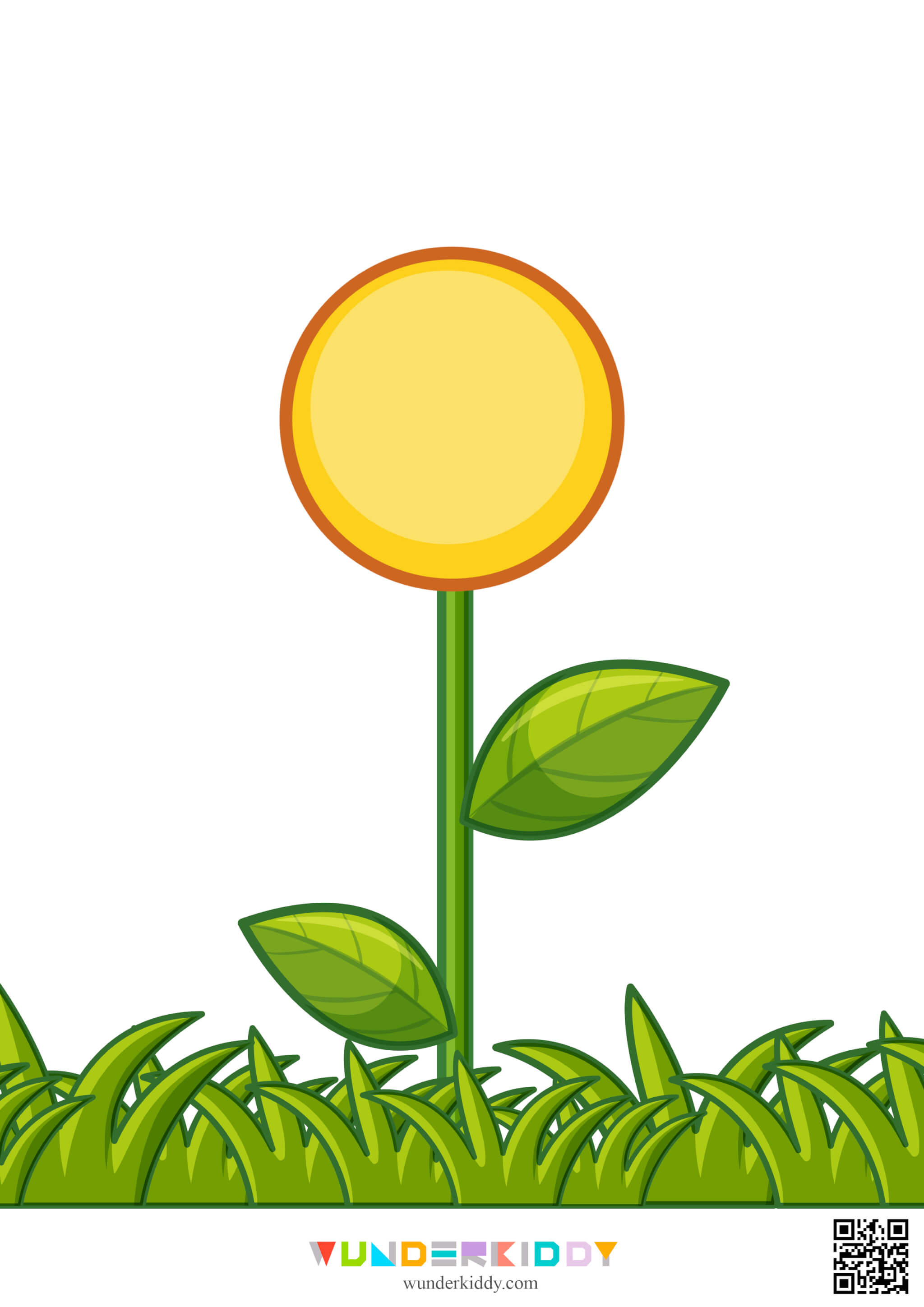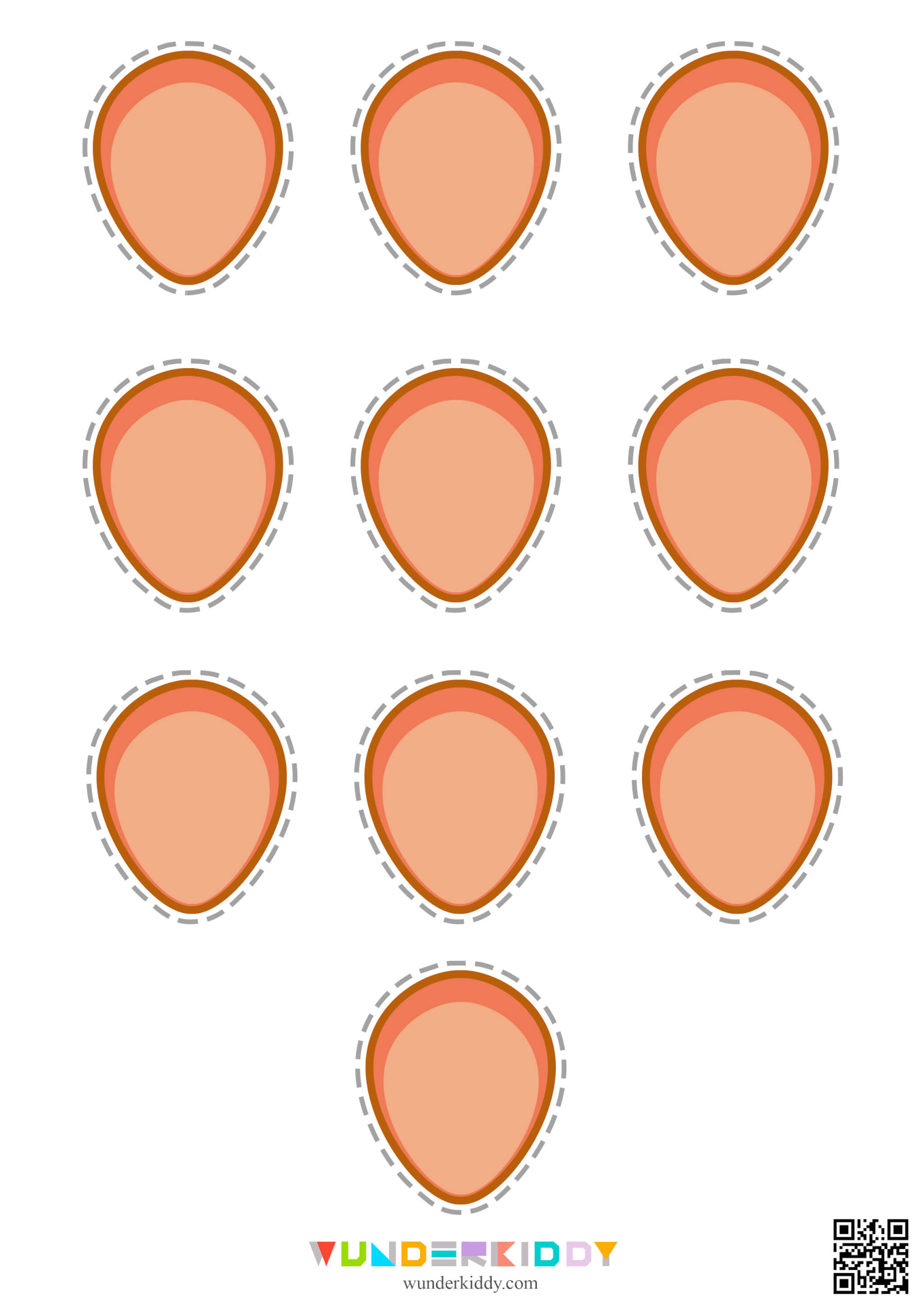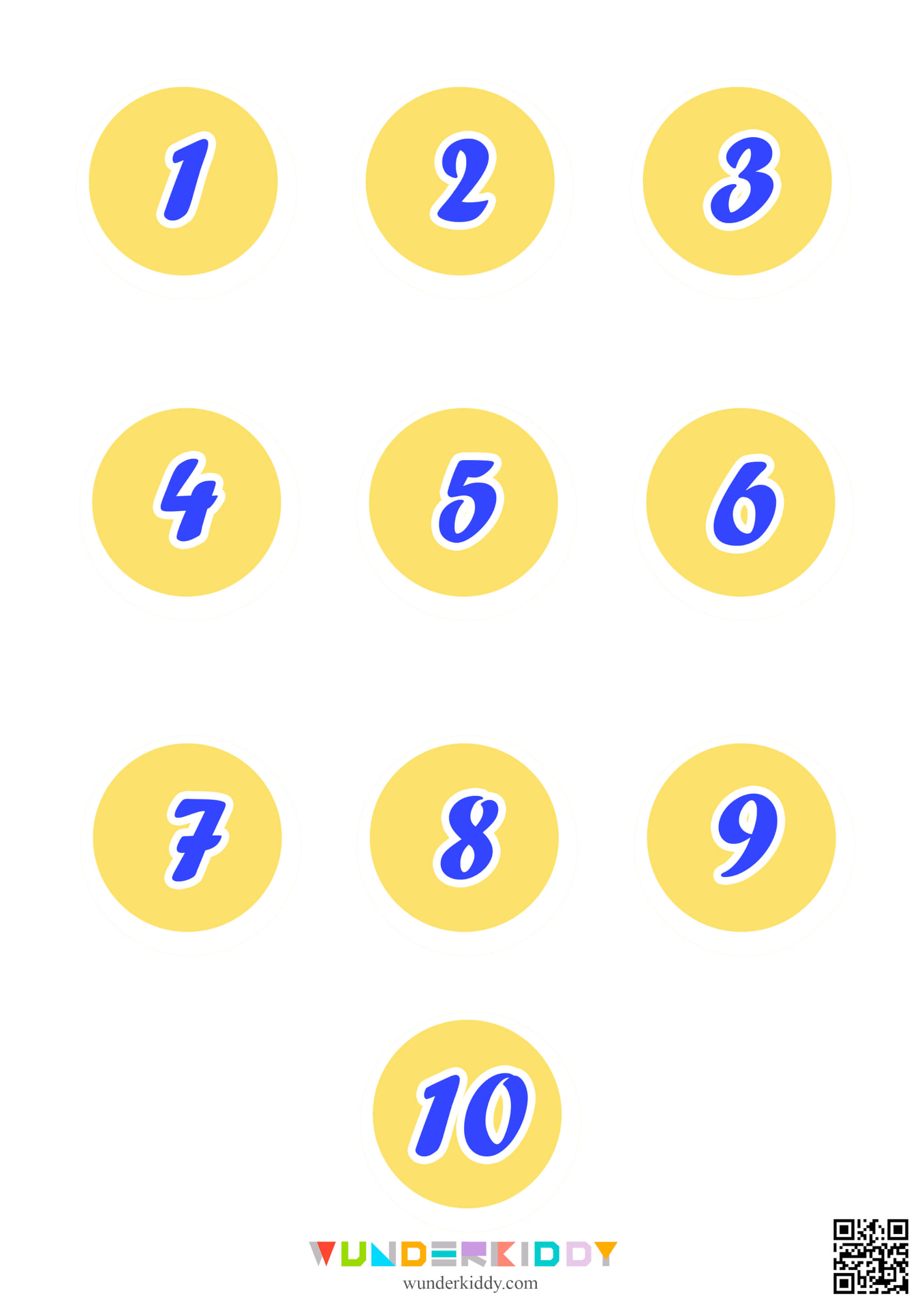 An arithmetic game for children from 2 years old «Flower and Petals» will help to revise the numbers from 1 to 10 and practice counting skills. With this task, kids will be able to understand the relationship between number and quantity.
Print out a math worksheet that include a page with a flower stem, 10 petals, and 10 numbered flower centers. Before starting the task, recollect the numbers with the child. There are two ways to play the game:
An adult puts inflorescences with a number on top of the stem, a baby needs to add petals, quantity of which is equal to the number.
An adult puts a certain number of petals on top, the child needs to count them and put inflorescences with a number corresponding to the quantity of petals.