PREMIUM ACCESS
to 3 100+ kindergarten worksheets
GET IT
X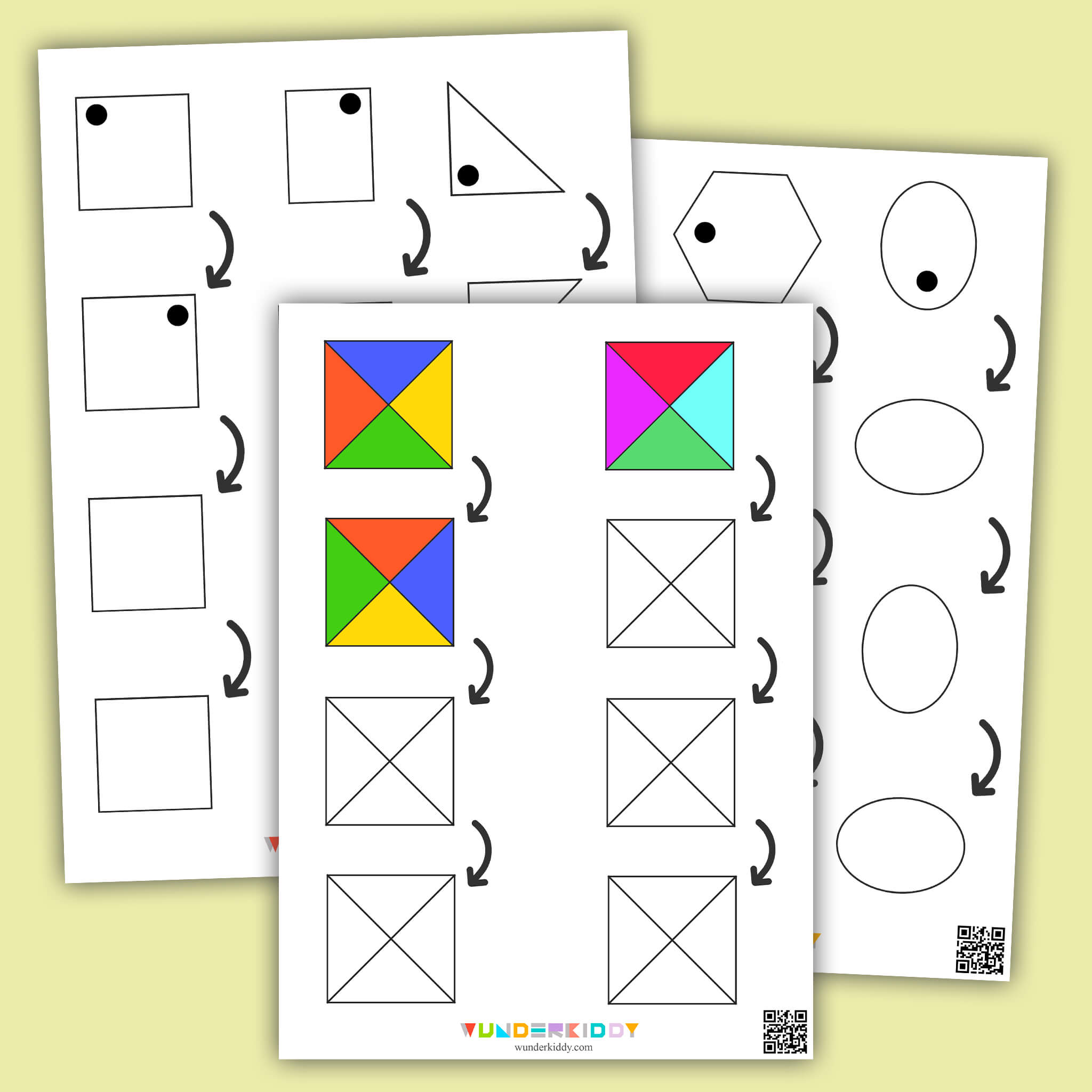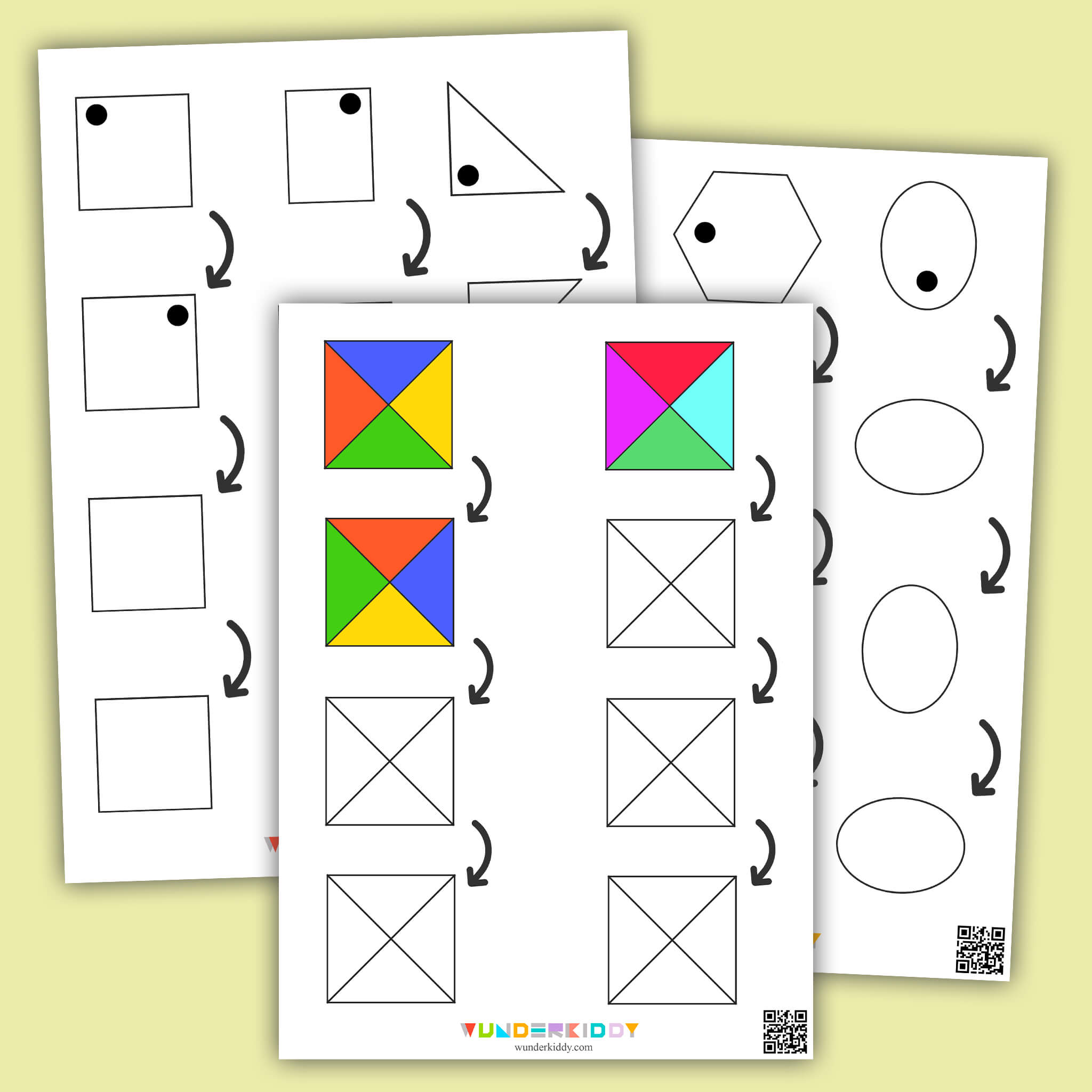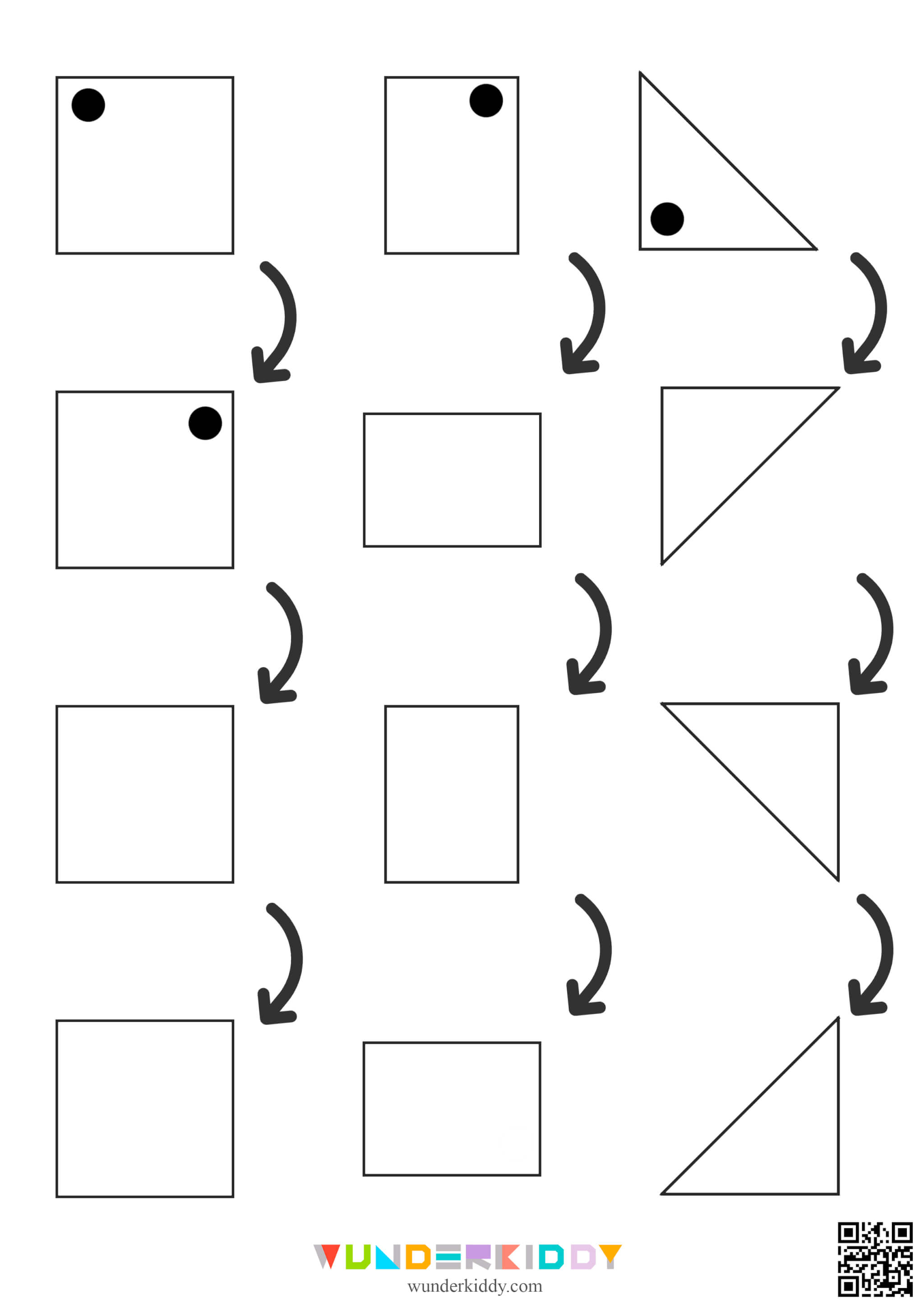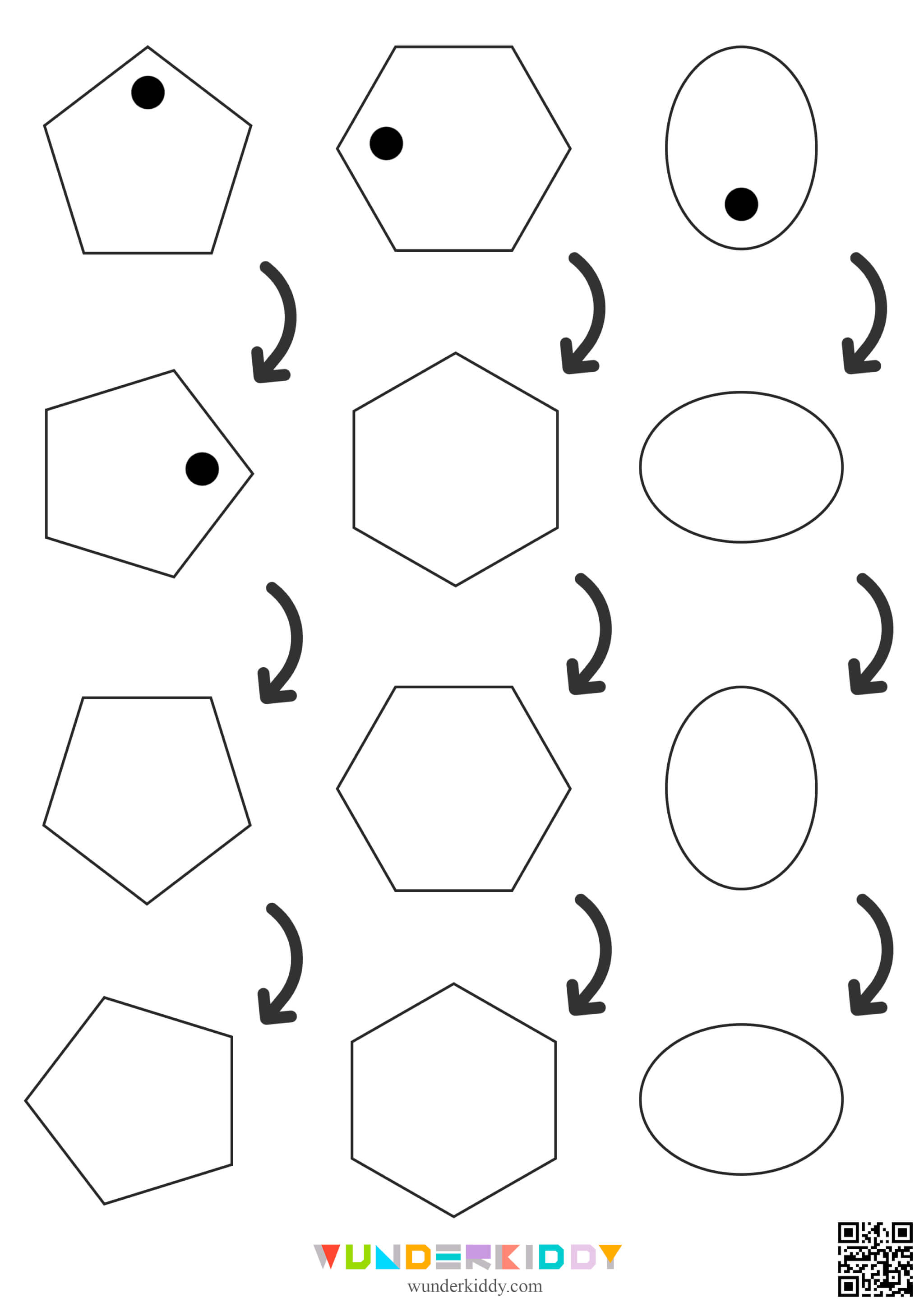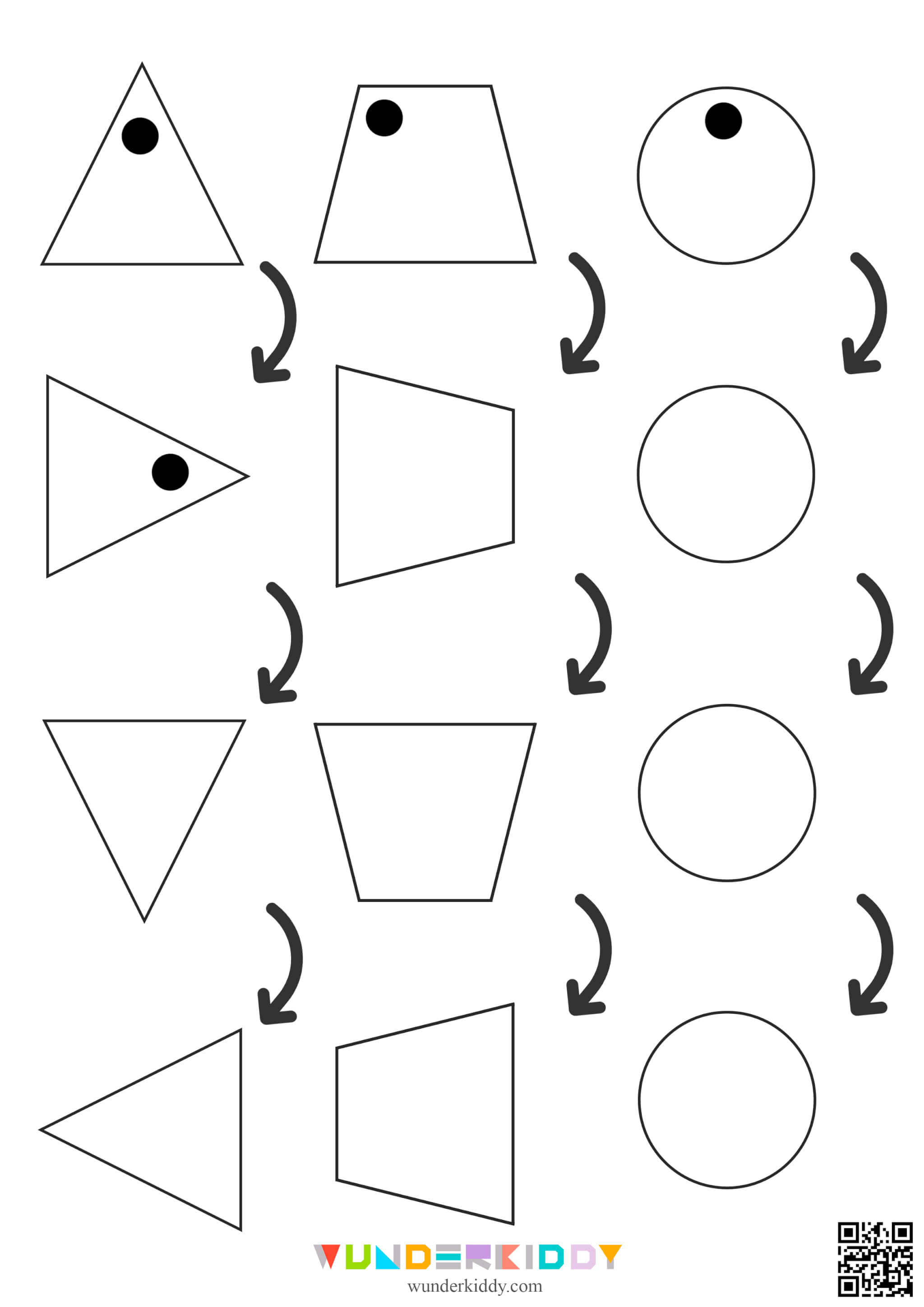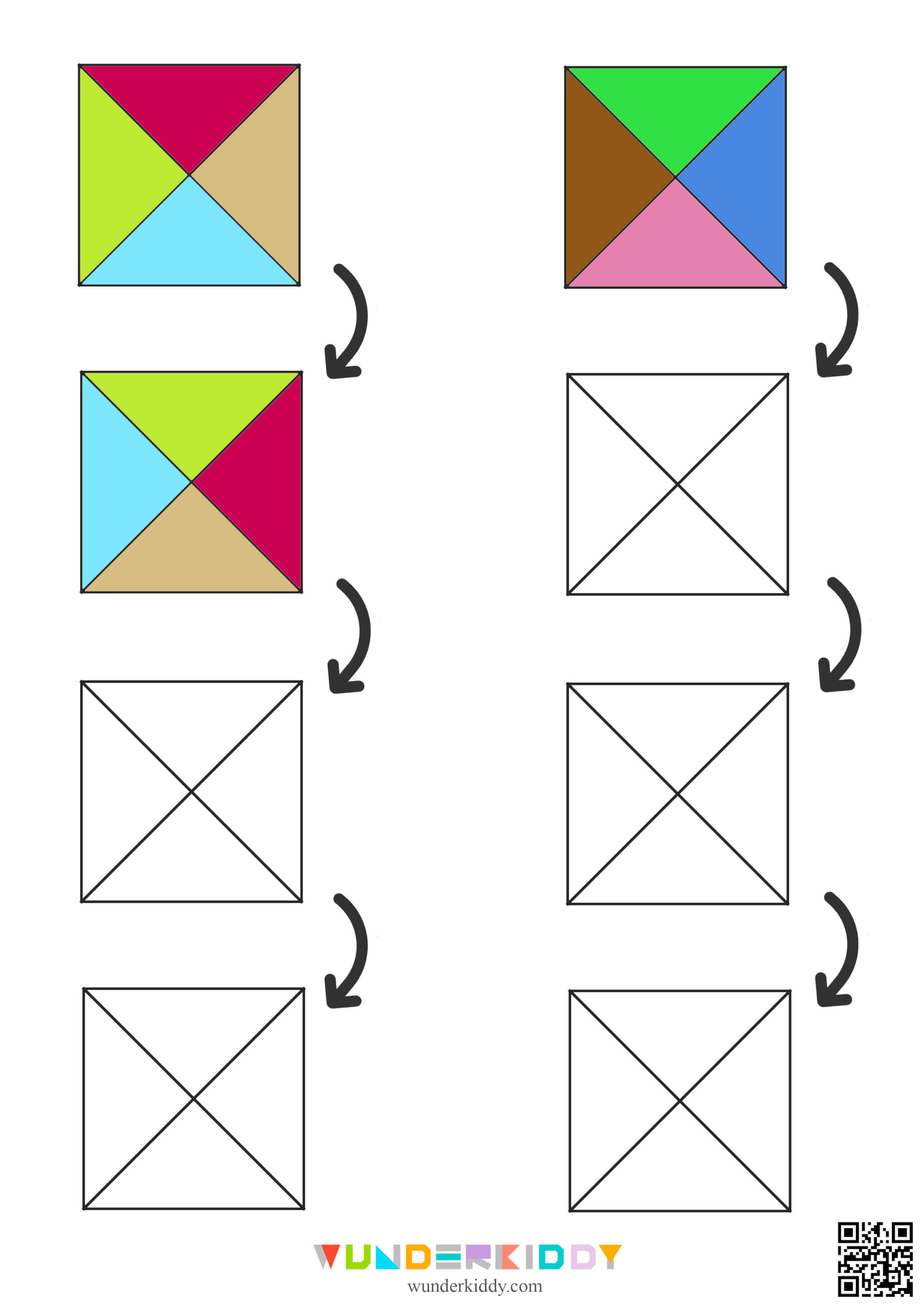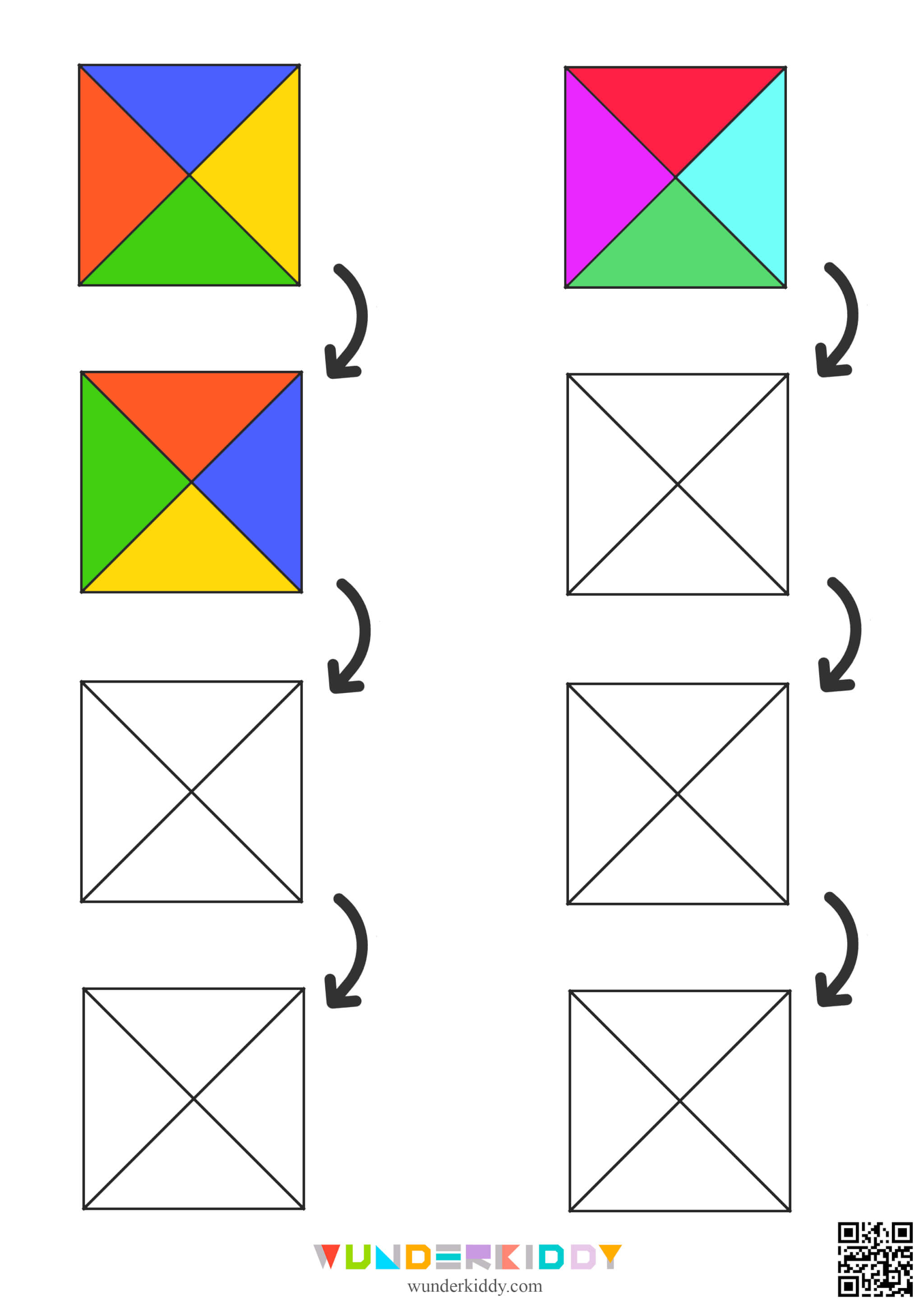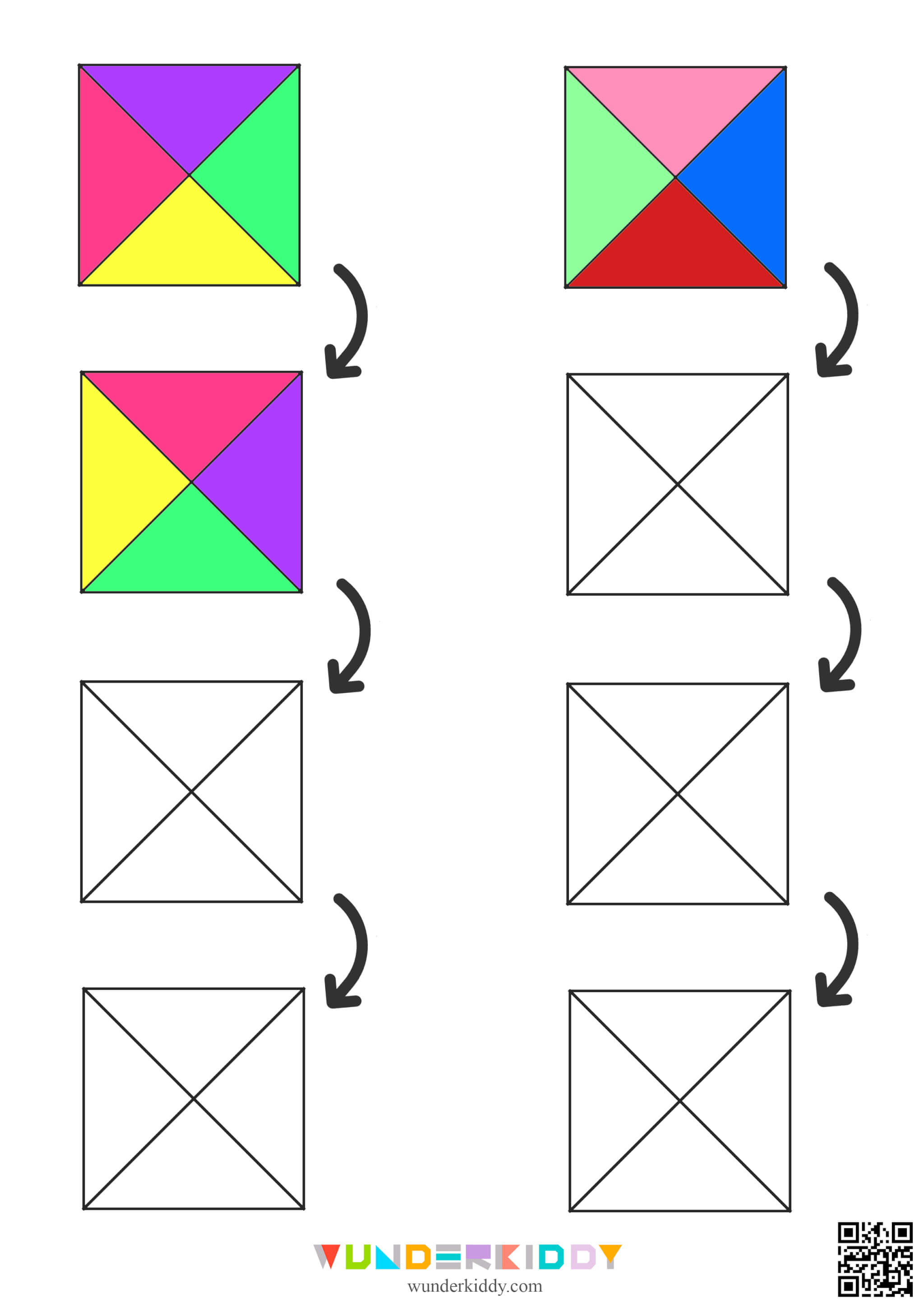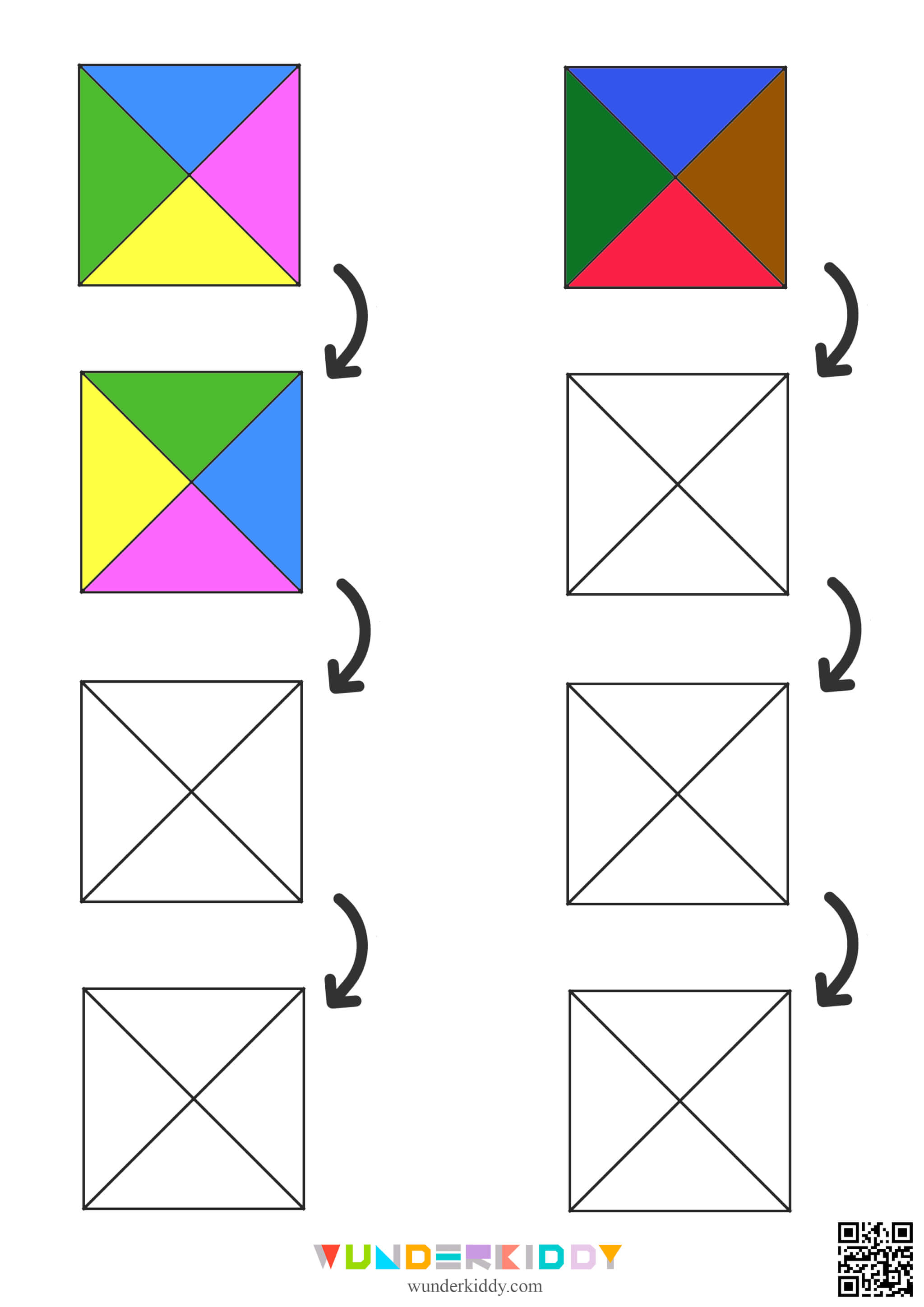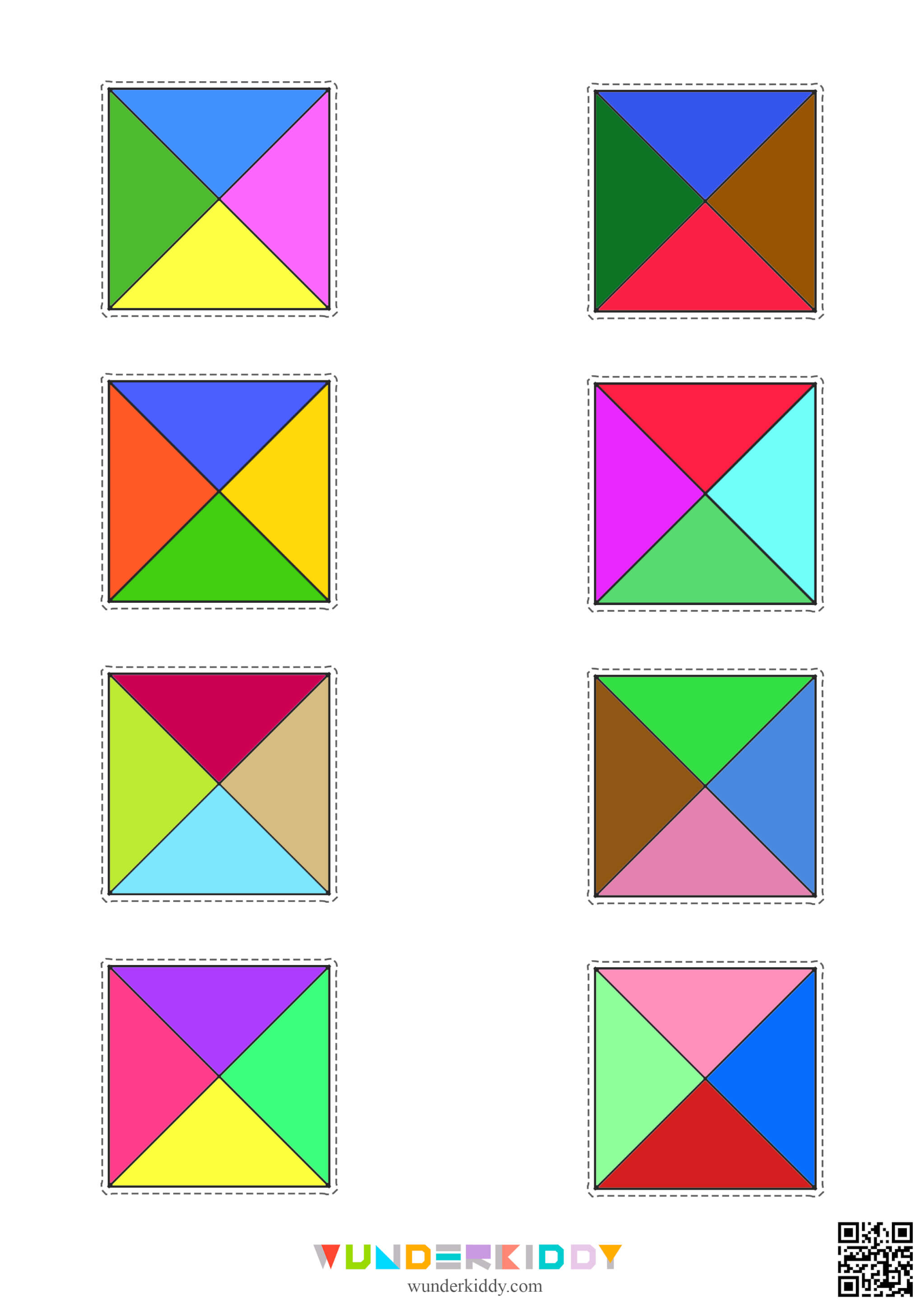 Math activity Shape Rotation is meant to develop spatial intelligence, logical thinking and concentration ability by children at preschool age. The task of the learning game is to rotate a shape according to arrow direction.
In the set there are worksheets with two type of tasks:
Imagine that a shape is rotated according to arrow direction and draw a dot on its new position after rotation.
Imagine that a square is rotated and color its segments according to their new positions after rotation.
Print learning worksheets and cut out colored squares that are given on the separate page. Use them to demonstrate how color segments change their positions while stepwise rotation.
Then ask a child to imagine in mind object's rotation and color square segments or to draw dots accordingly.
This task is a great preschool math thinking & concentration training and fun brain activity for kids in kindergarten or at home.