PREMIUM ACCESS
to 3 500+ kindergarten worksheets
GET IT
X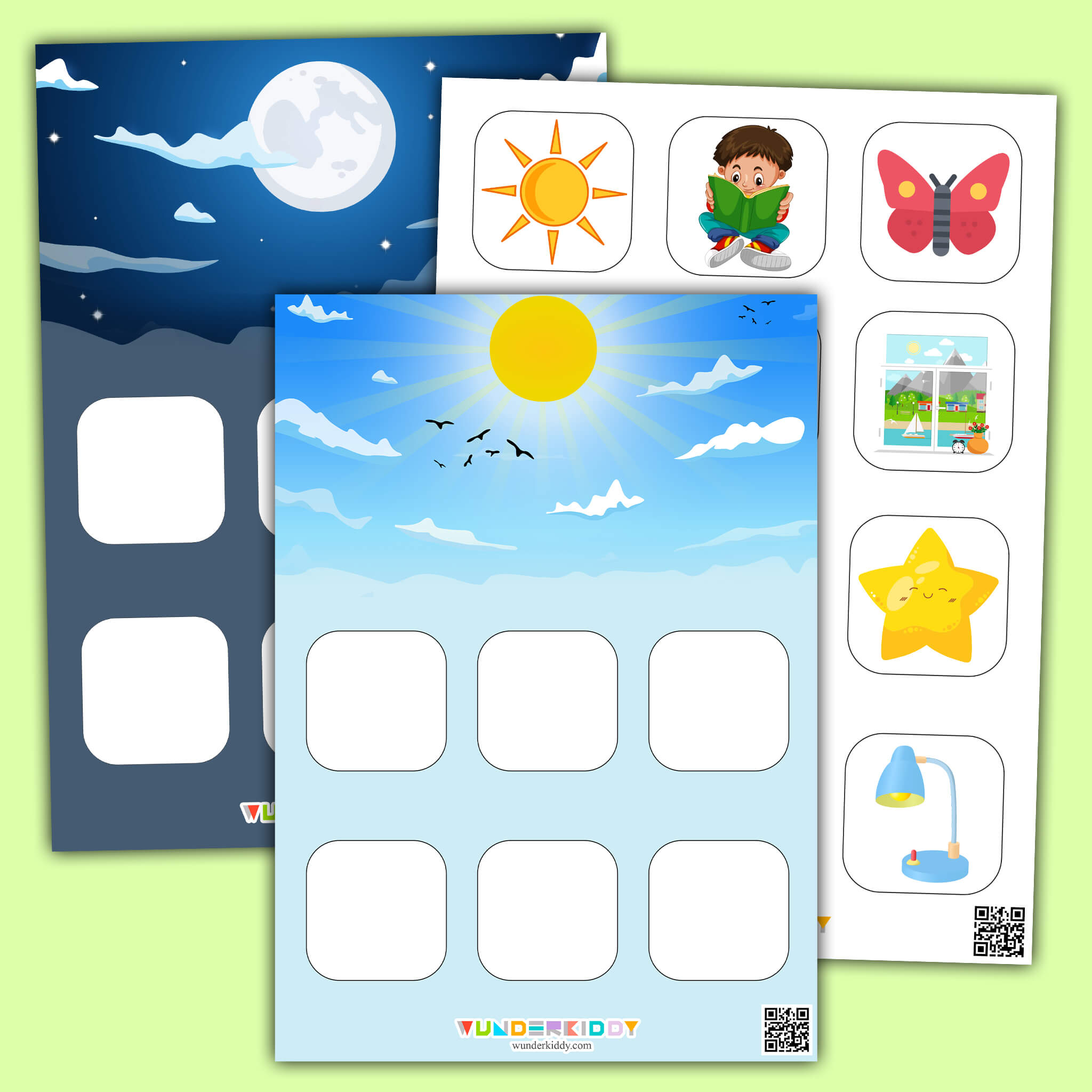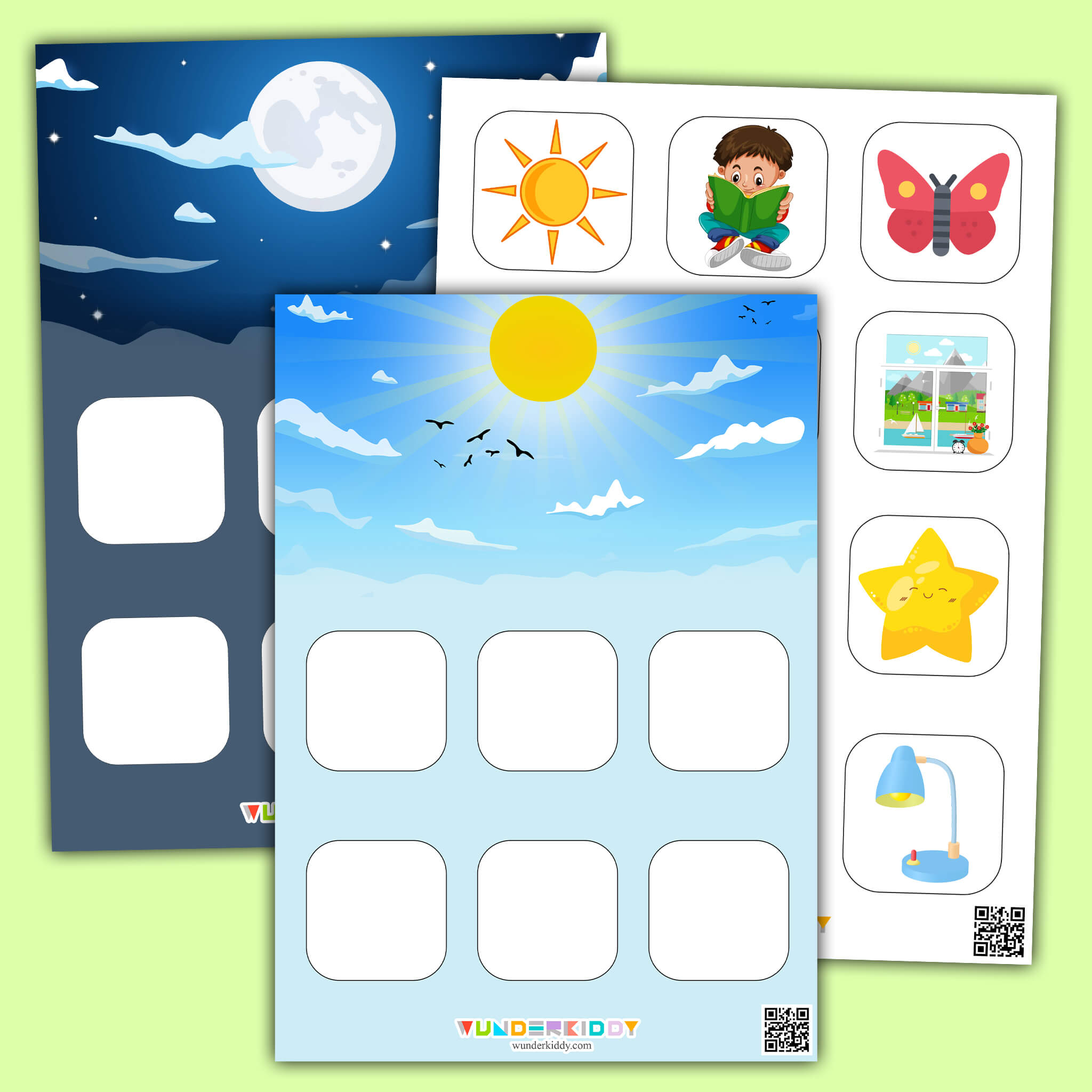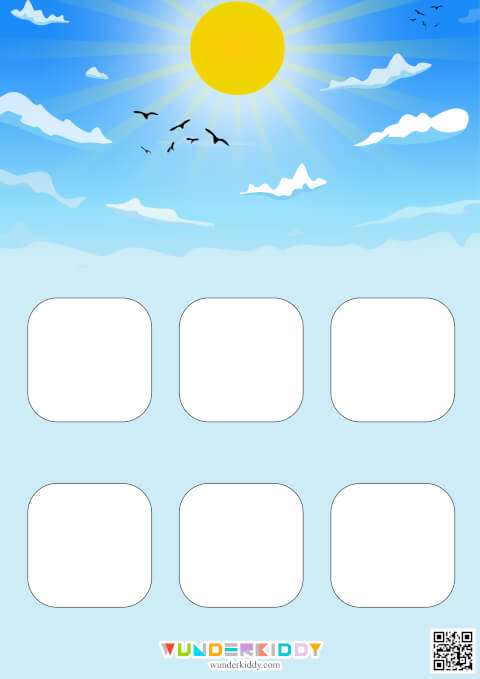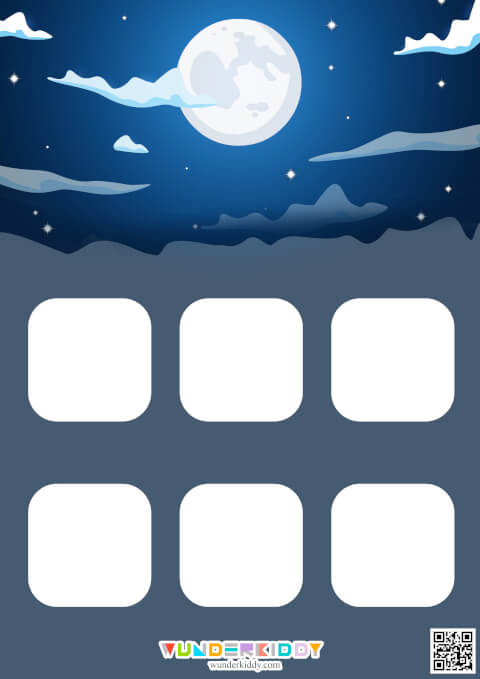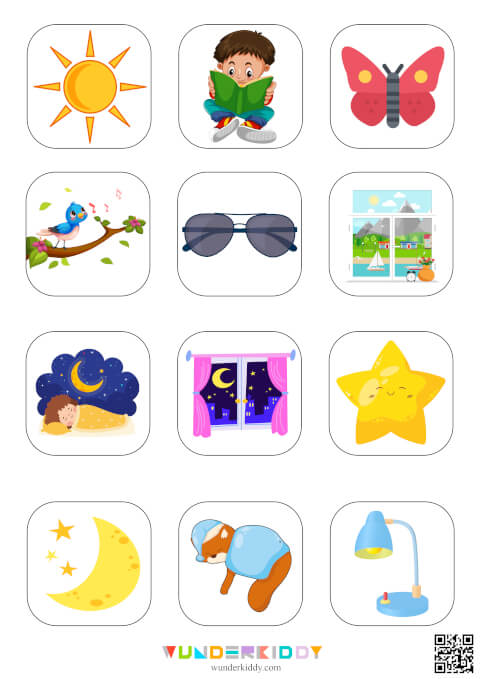 The sorting activity for preschoolers Day or Night is useful to learn to find the common feature of a group of objects, to develop logical thinking and memory of preschoolers. In the Velcro game you are to sort the cards into two groups:
what happens at night;
what happens during the day.
Print out the sorting game sheets and cut out 12 cards on a separate page. Then shuffle the cards and place two playing fields with pictures of day and night in front of your child. Invite your child to take one card and describe the picture. Then ask your child to decide on which sheet the card should be placed (night or day).