PREMIUM ACCESS
to 3 100+ kindergarten worksheets
GET IT
X
Earth Day Matching Game for Toddlers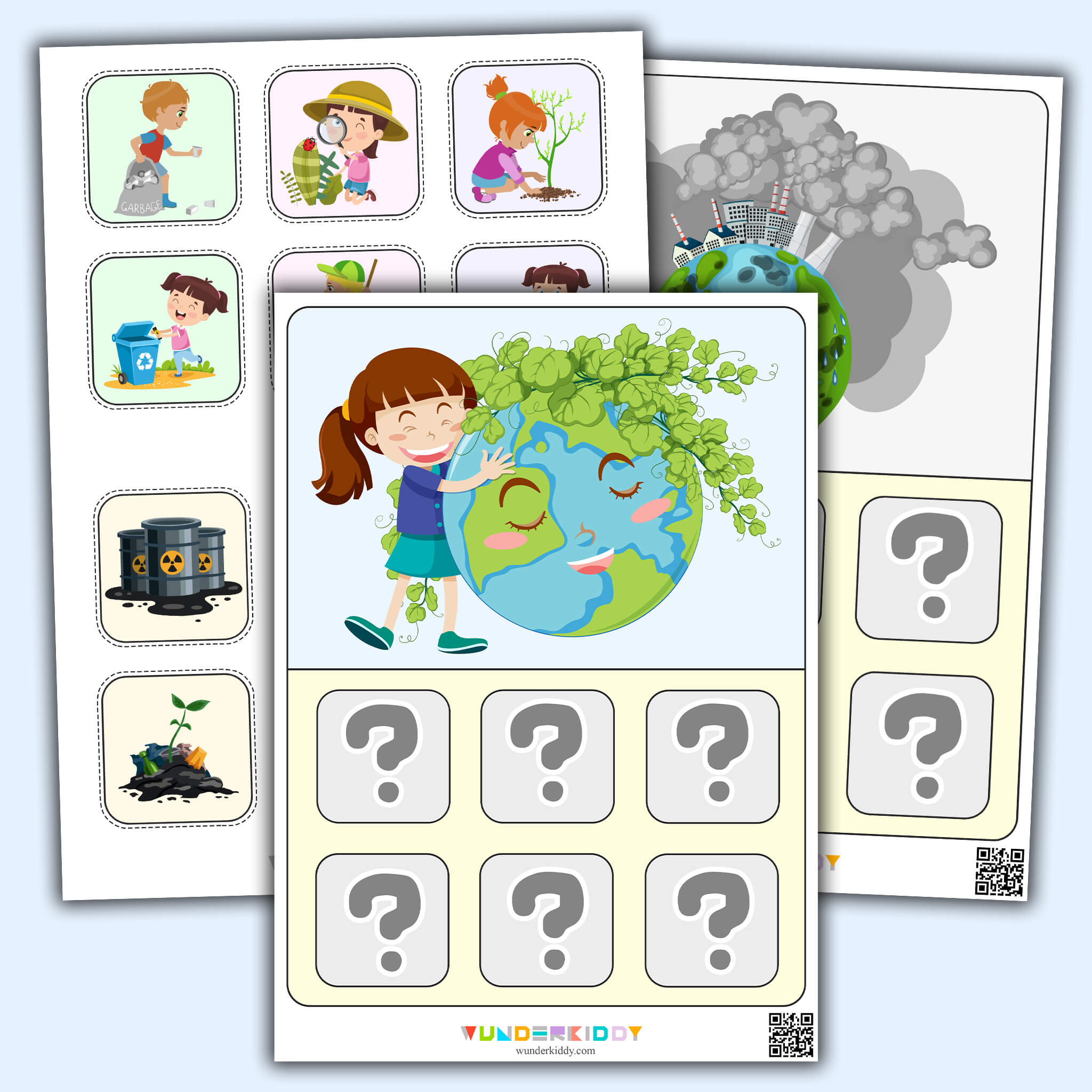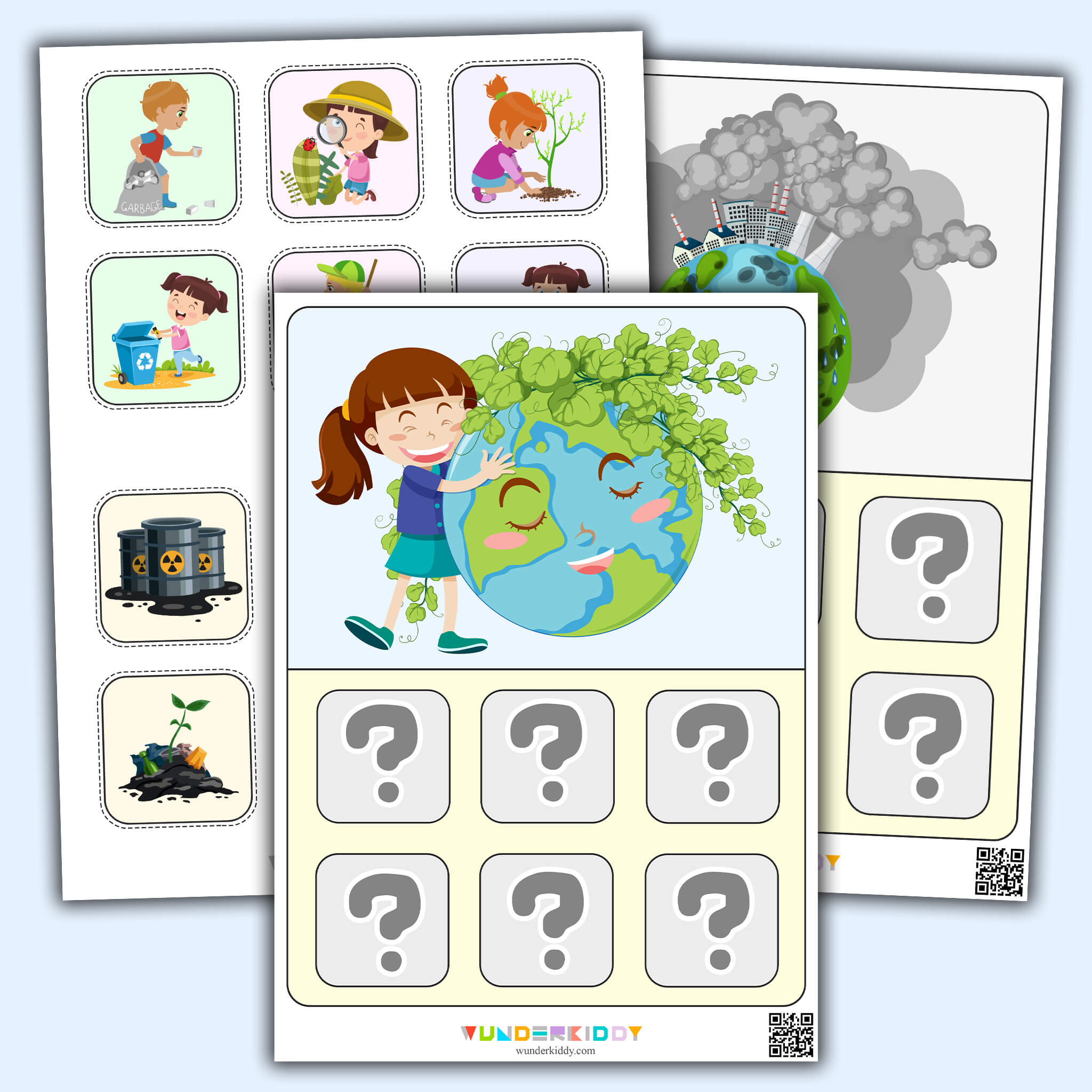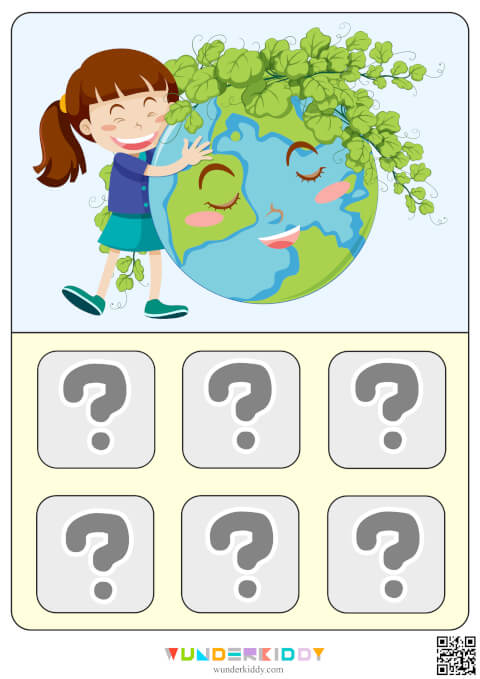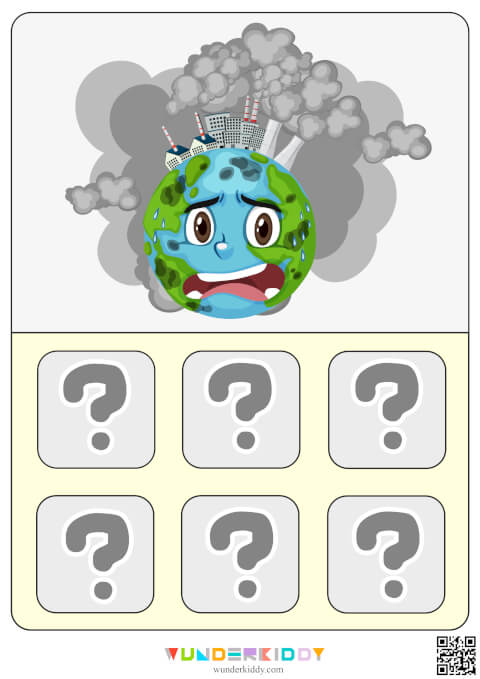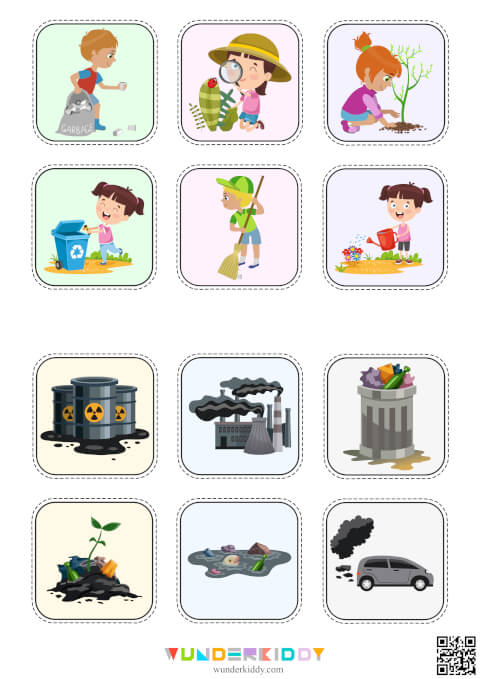 Ecology game Earth Day for children is a printable preschool activity around a hot topic on natural environment protection. In a simple form, it is clarified what is good for our planet and what is bad – when the earth is happy and when it is sad.
Print preschool activity worksheets and cut out cards. First discuss, with children, why it is important to save nature and how we can do it. What can damage natural environment and why. Then ask a child to find the right place for each card and put it on the worksheets with happy earth or sad earth. You can laminate cards and fit them with Velcro.
This activity develops logical thinking, speaking skills and vocabulary. Most important is that it habituates children to act safe for nature in everyday life.