PREMIUM ACCESS
to 3 500+ kindergarten worksheets
GET IT
X
Fun Shadow Matching Game Insect Silhouettes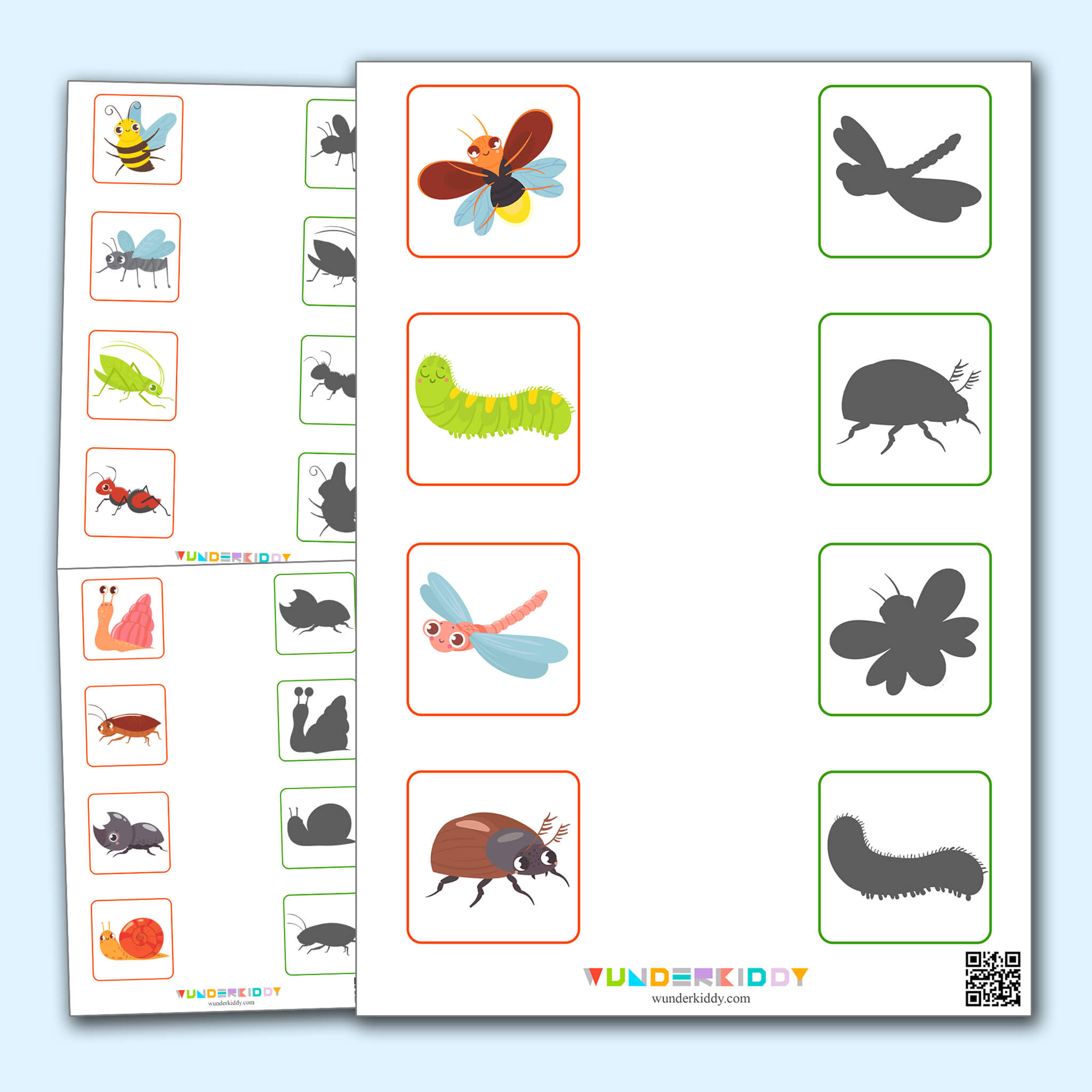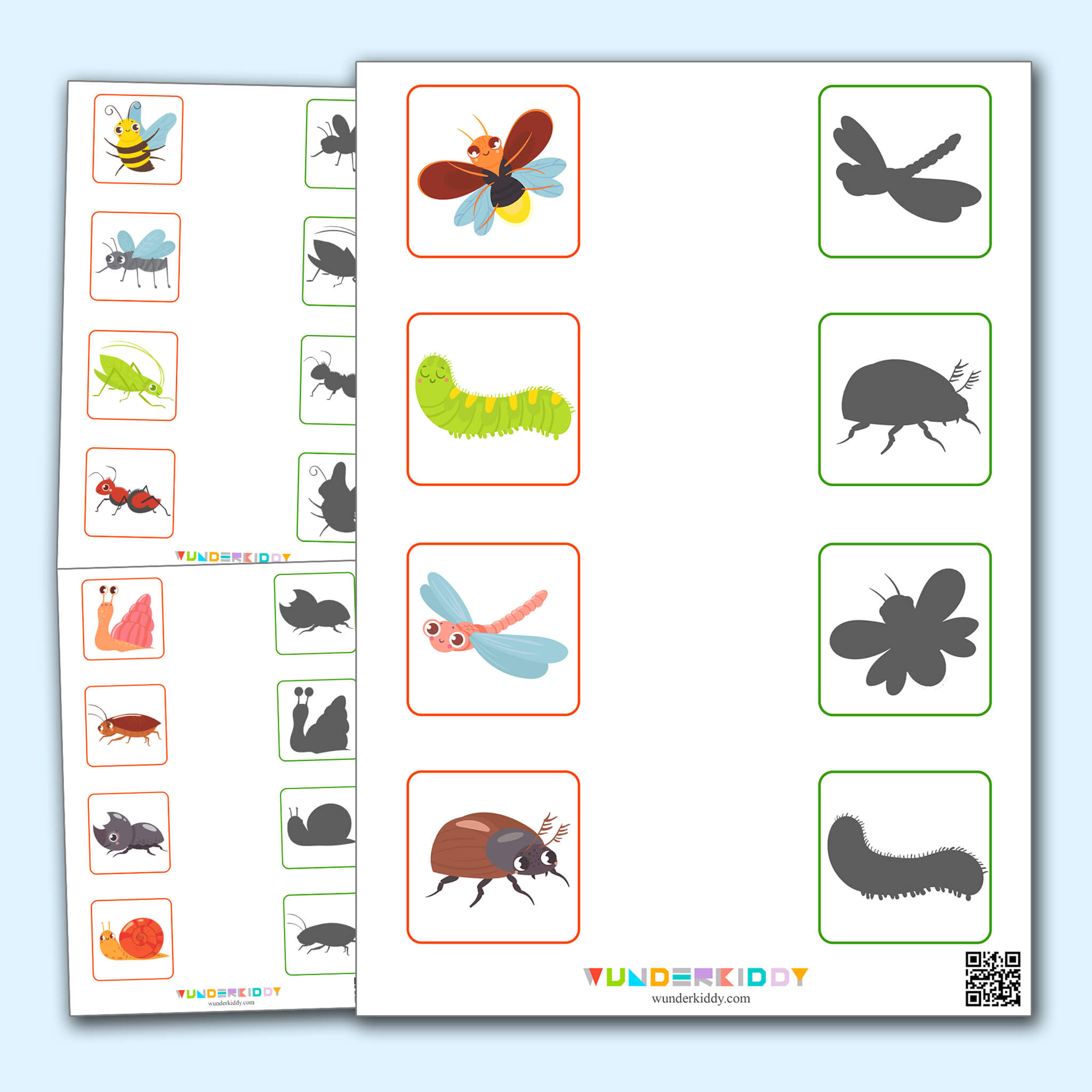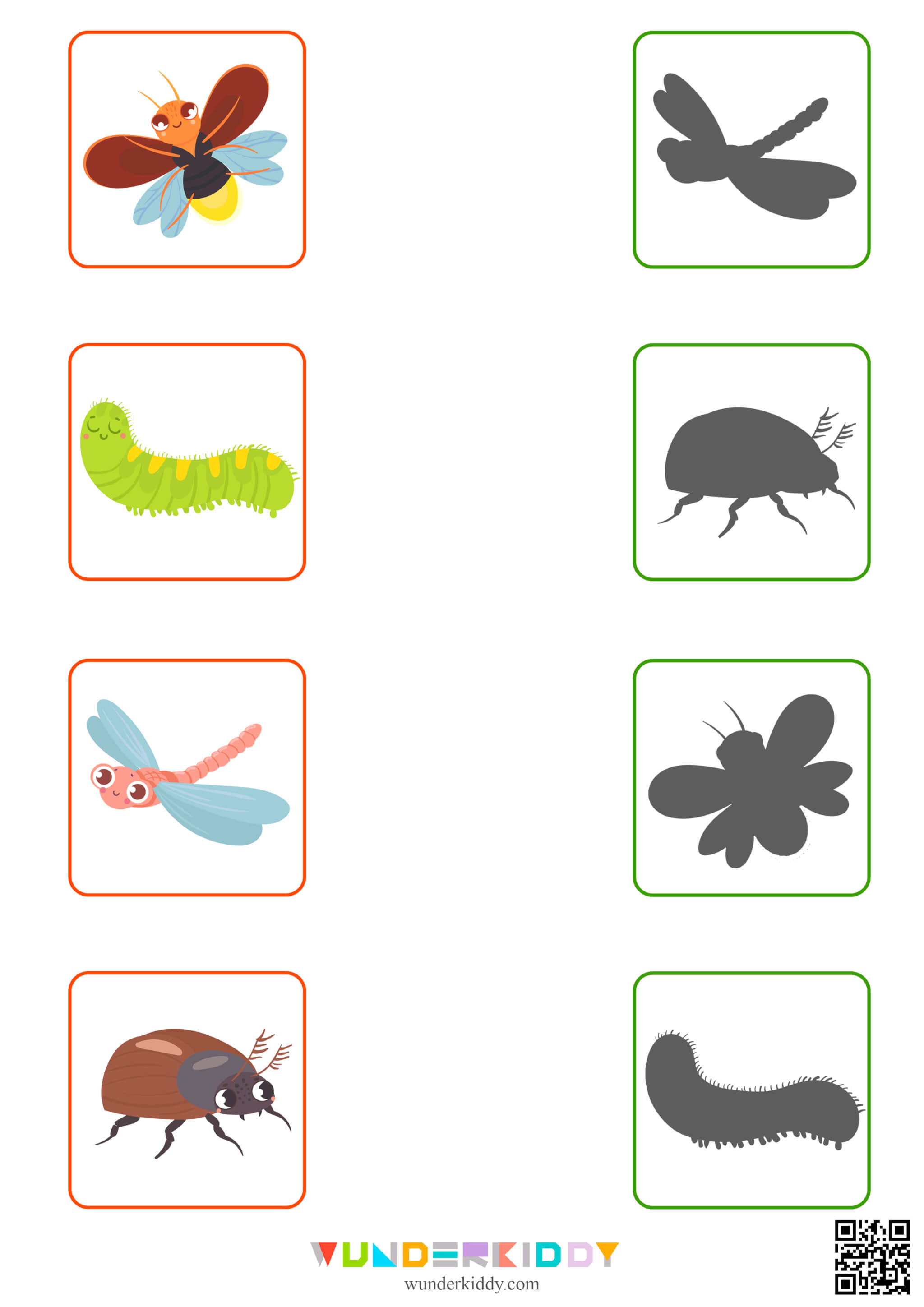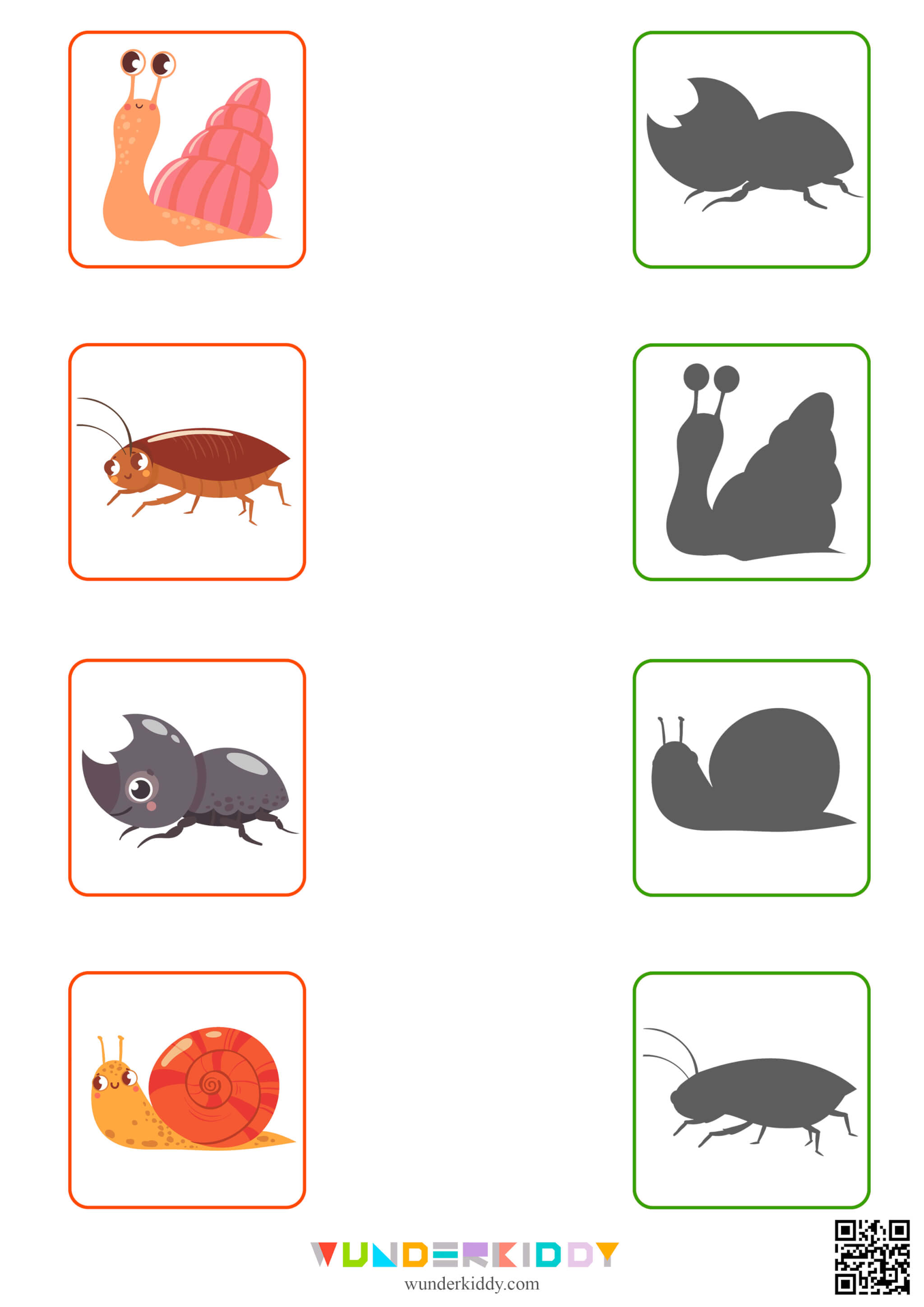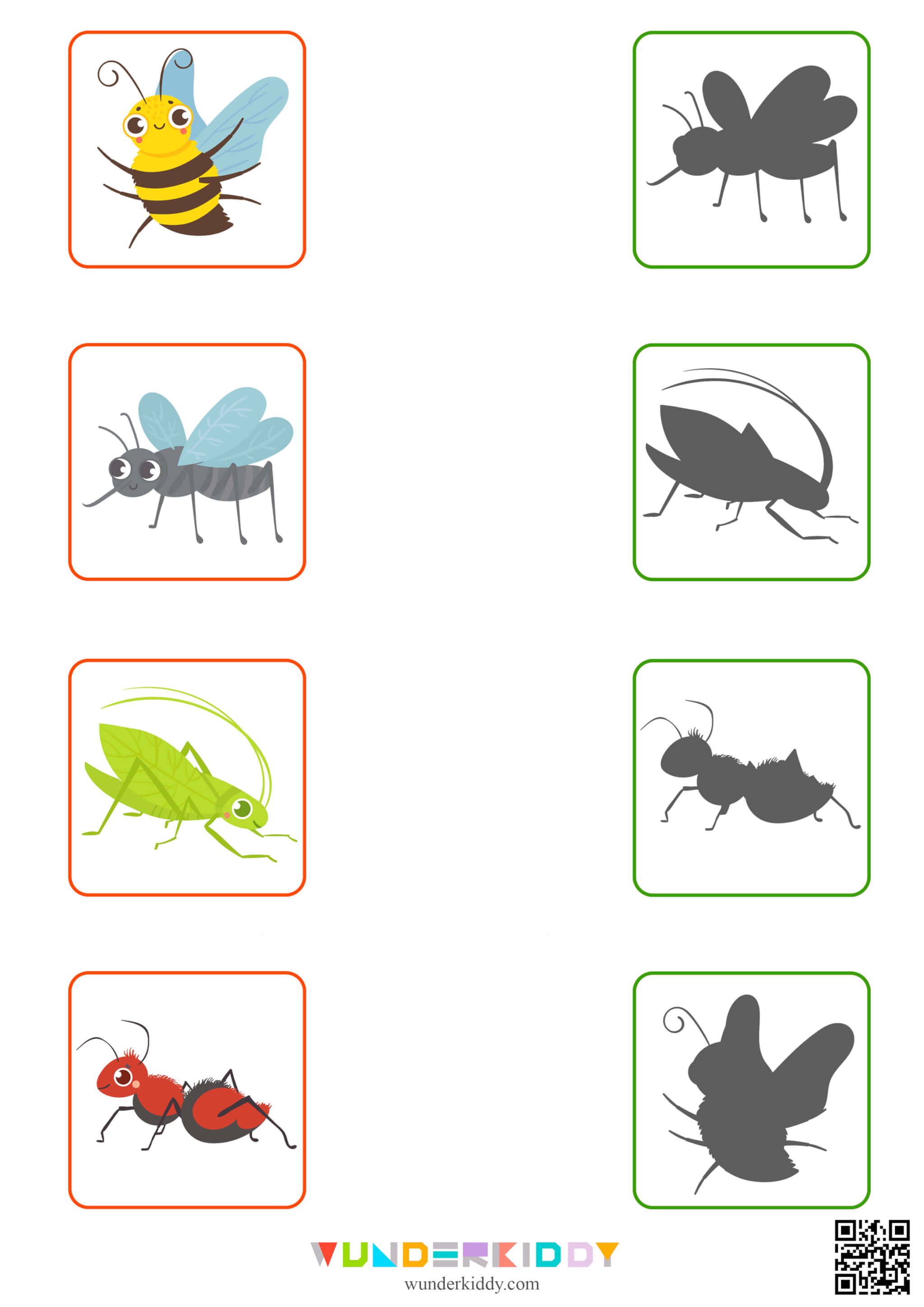 The «Insect Silhouettes» match shadow worksheet for children aged 4 and up will help practise attention, fine motor skills and introduce new types of insects. Print out a set of worksheets consisting of 4 A4 pages.
The task pages are divided into two columns. On the left there are all kinds of insects and on the right there are silhouettes of insects. Ask your child to name the insects he/she knows and name the new ones. The task is to correctly match the insects with their silhouettes.
Ask your child to draw lines with a pencil to form pairs. You can also cut out all the cards and find pairs of insects with their silhouettes. Children will need to pay attention to the smallest details to complete the task successfully. You can also ask your child which insects they think can fly and why?