PREMIUM ACCESS
to 3 500+ kindergarten worksheets
GET IT
X
Counting Activity Ice Cream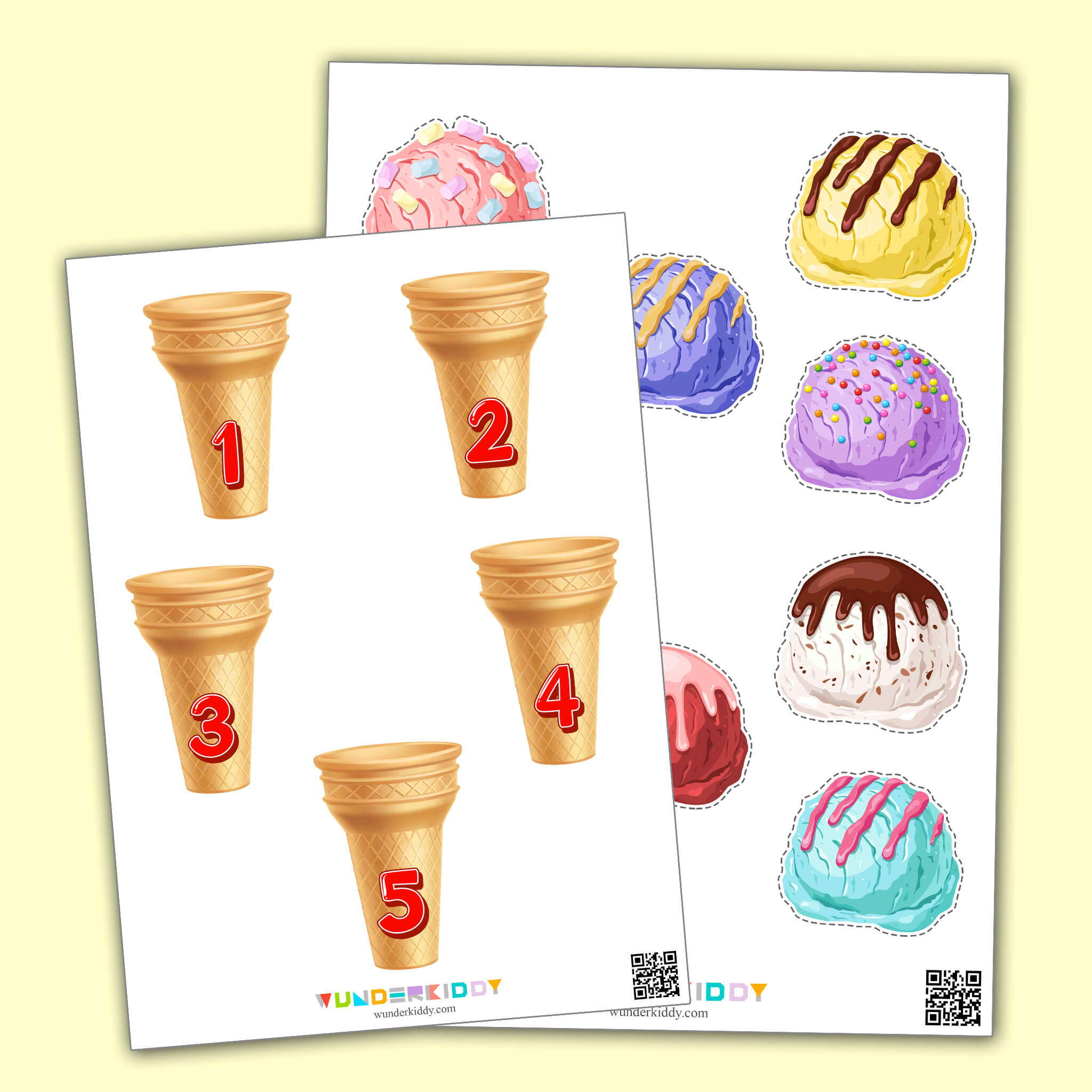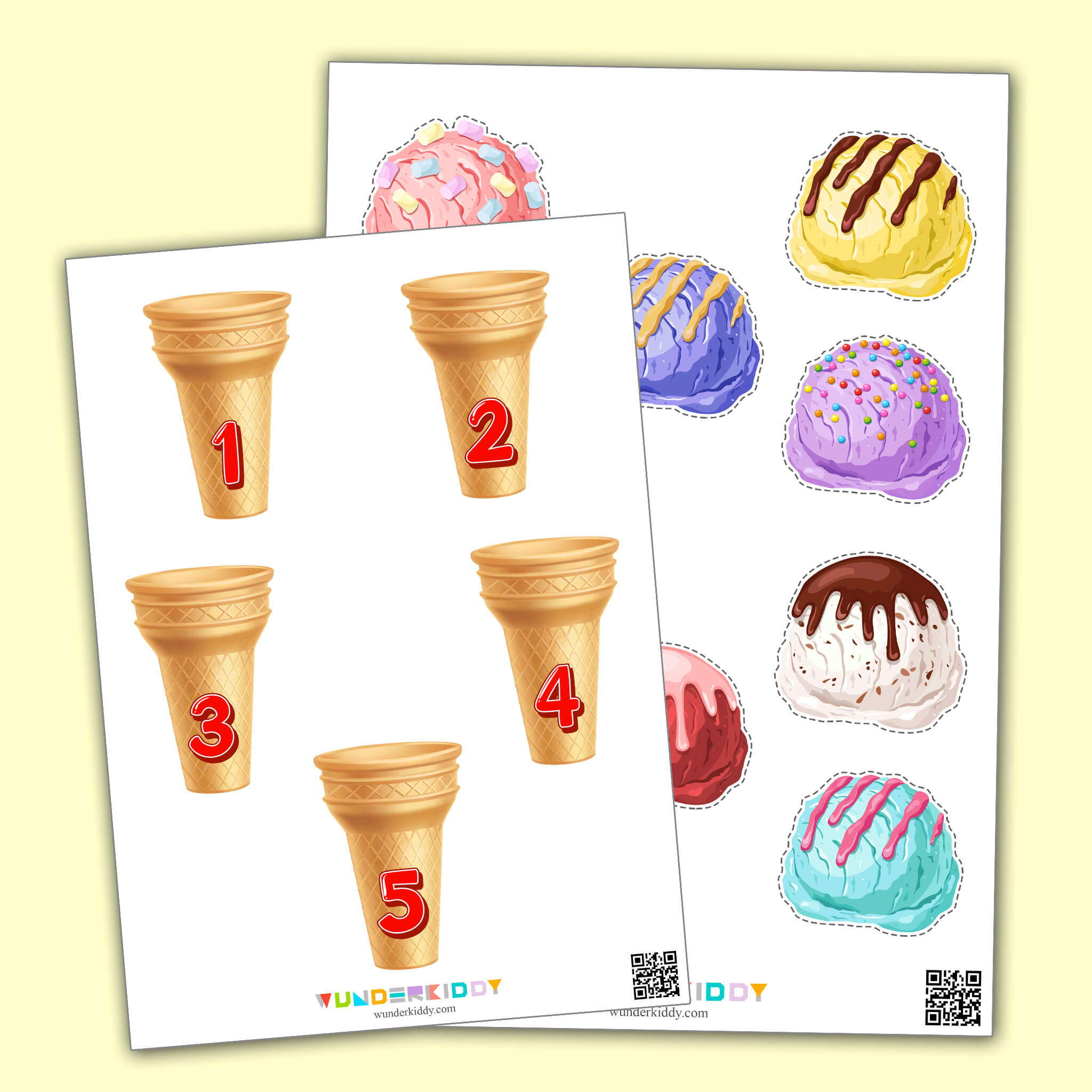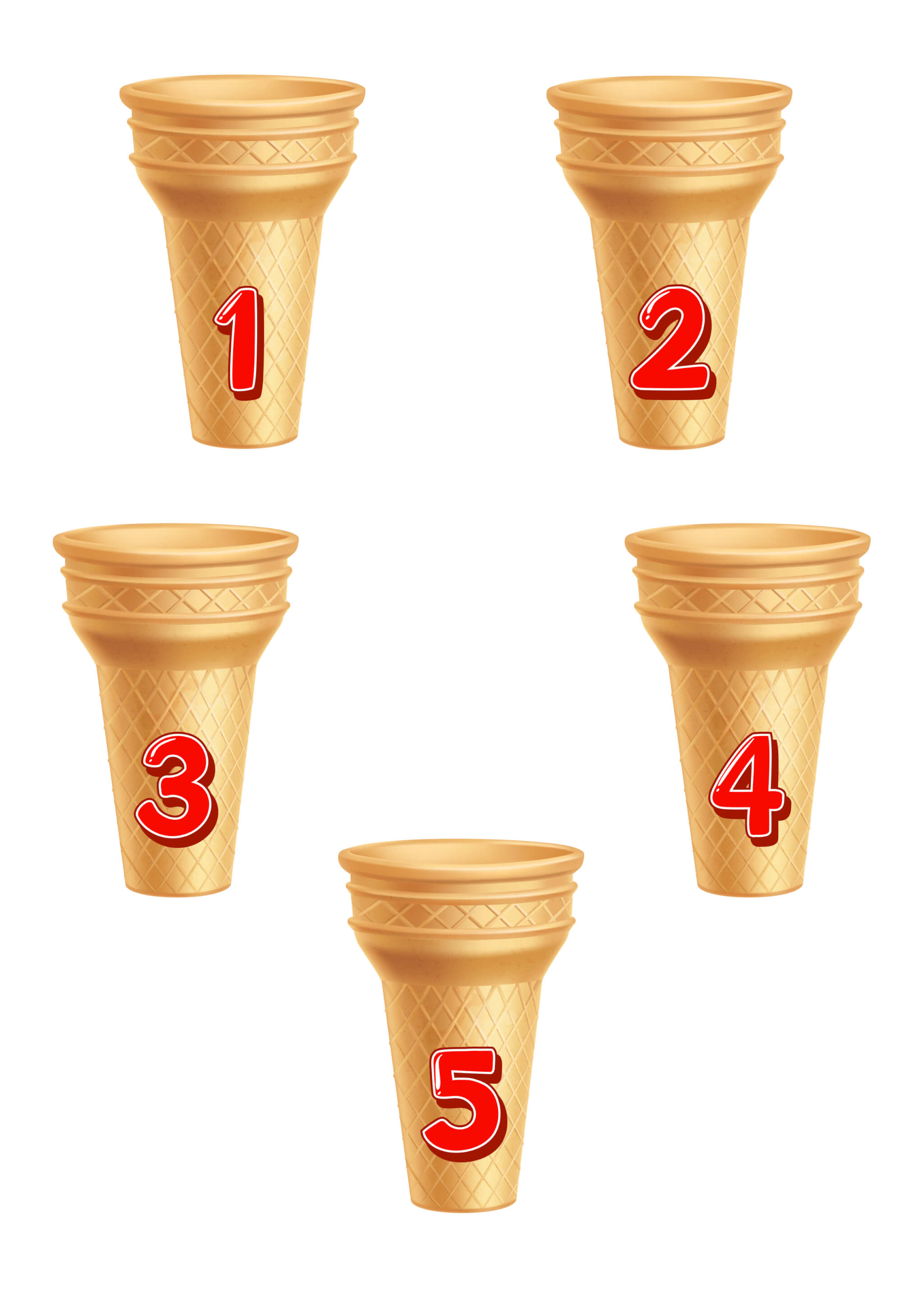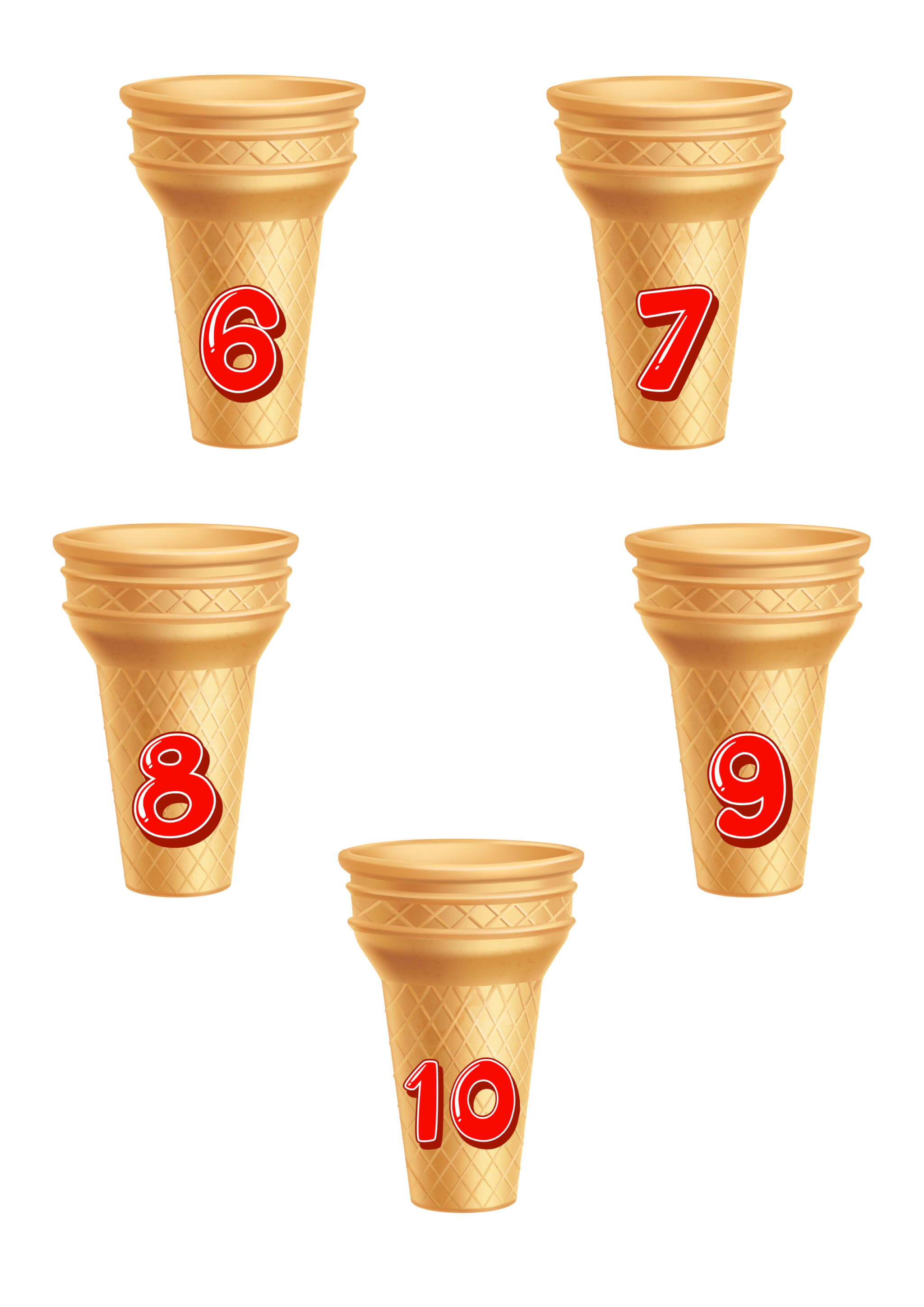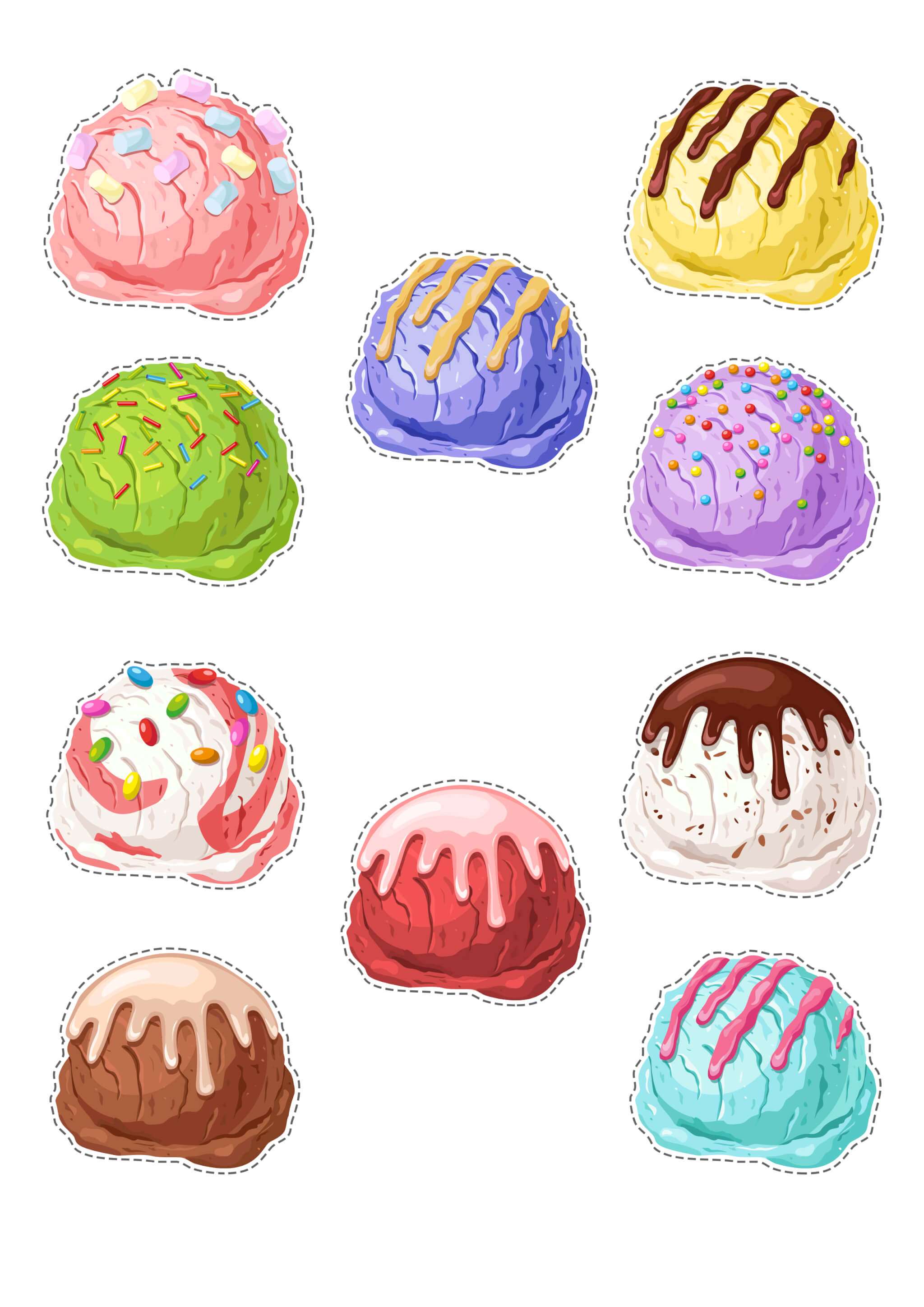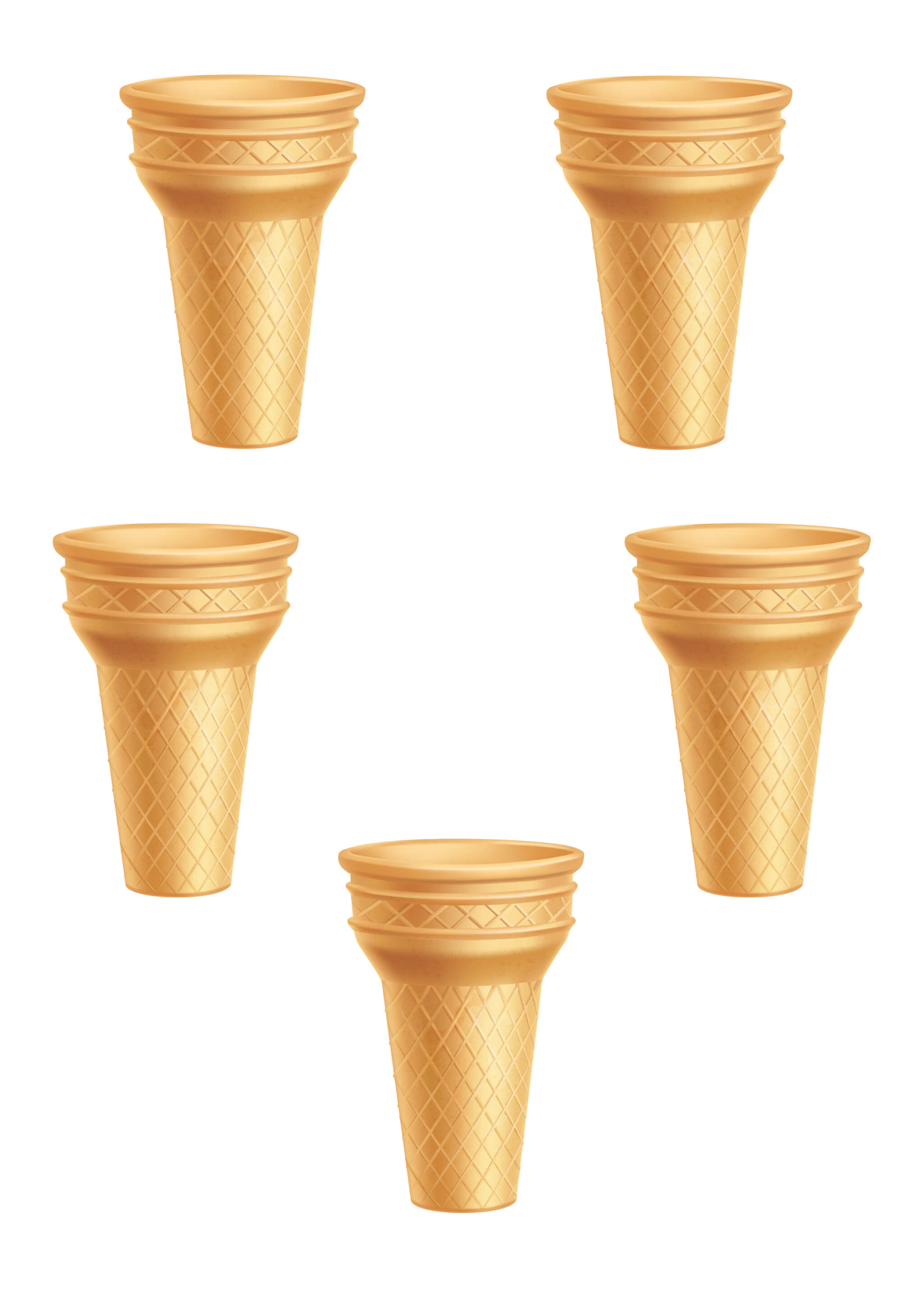 The counting activities for preschoolers from 2-3 years «Ice Cream» will help to develop attention, imagination and counting skills up to 10. The developmental task is useful for improving children's fine motor skills and color perception.
Print out the game material and cut out the necessary game elements: ice cream balls and cups. The pages with the images of the balls should be printed in several copies. The game can be played in two ways:
The first method is aimed at the development of attention, where the child is asked to repeat according to the scheme. First, put together a portion of ice cream, using a cup without number and multicolored balls. For example, take a cup and place the balls on it one after another. Now ask your toddler to make the same portion of ice cream on his own following the example. In the process, ask your child what color balls he/she is using.
The second method will help to practice counting skills. The child should take a cup with a number and add the number of the balls in it, which will correspond to the number of the cup. This method will also help the child to be creative and choose ice cream colors independently.