PREMIUM ACCESS
to 3 500+ kindergarten worksheets
GET IT
X
Math Activity for Kids Hot Tea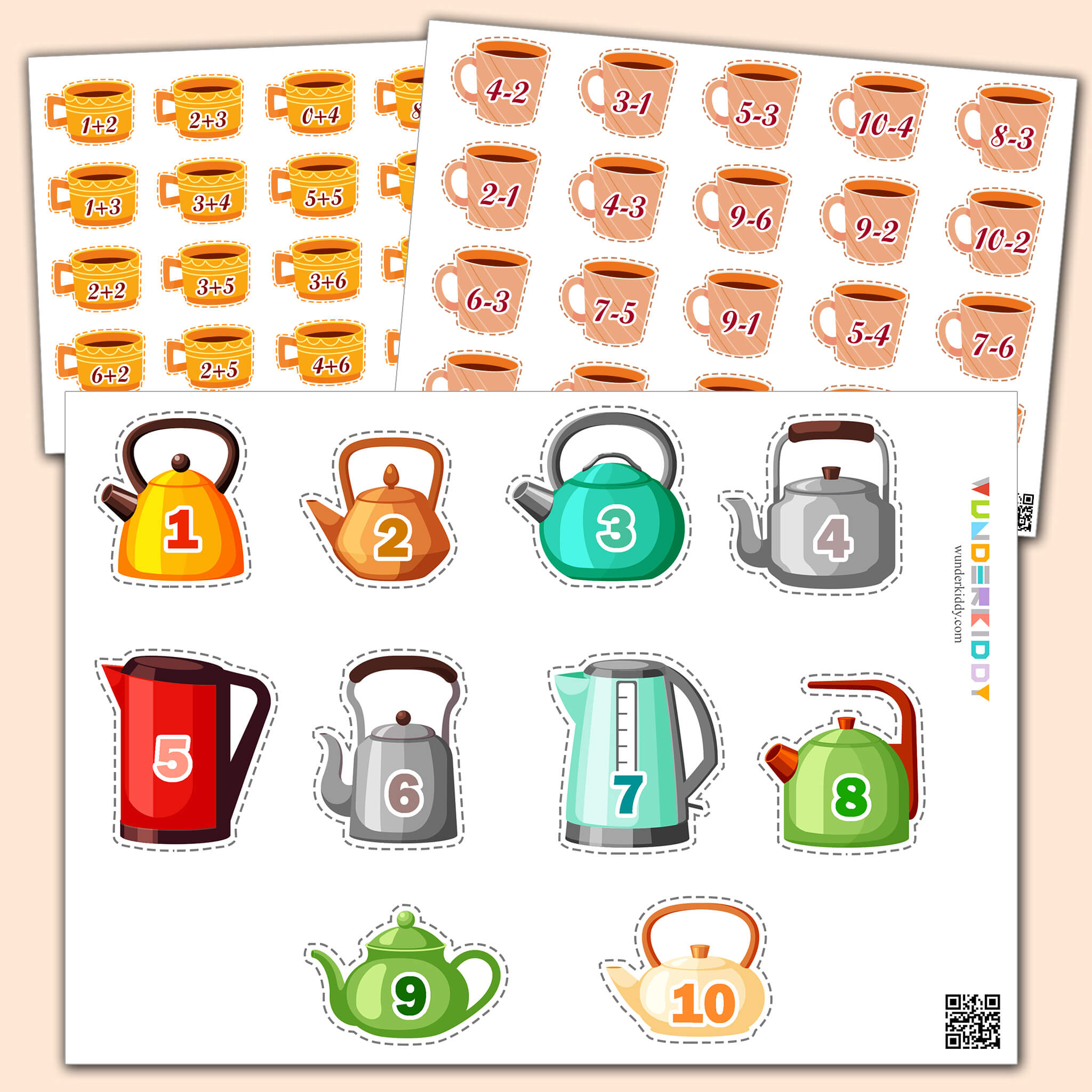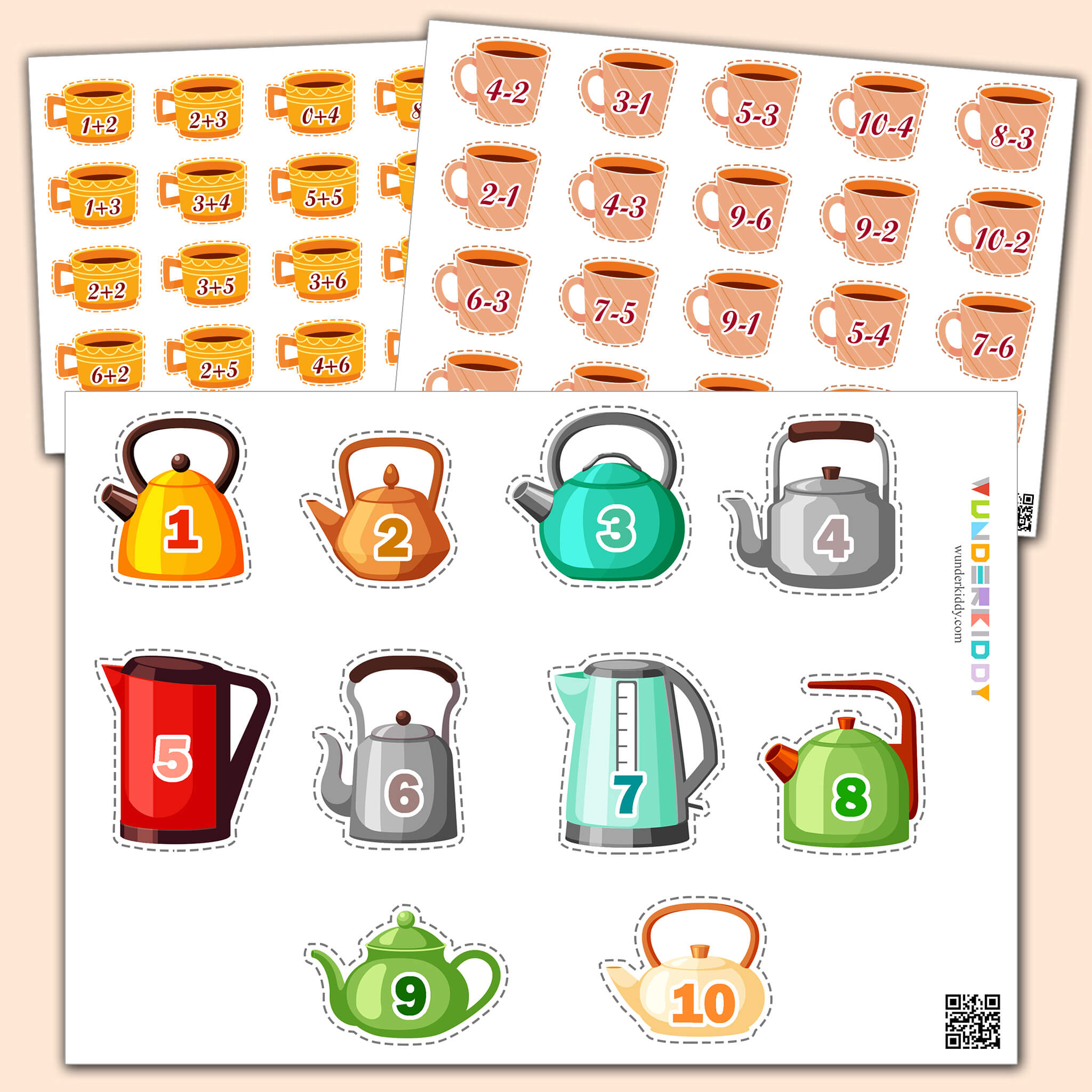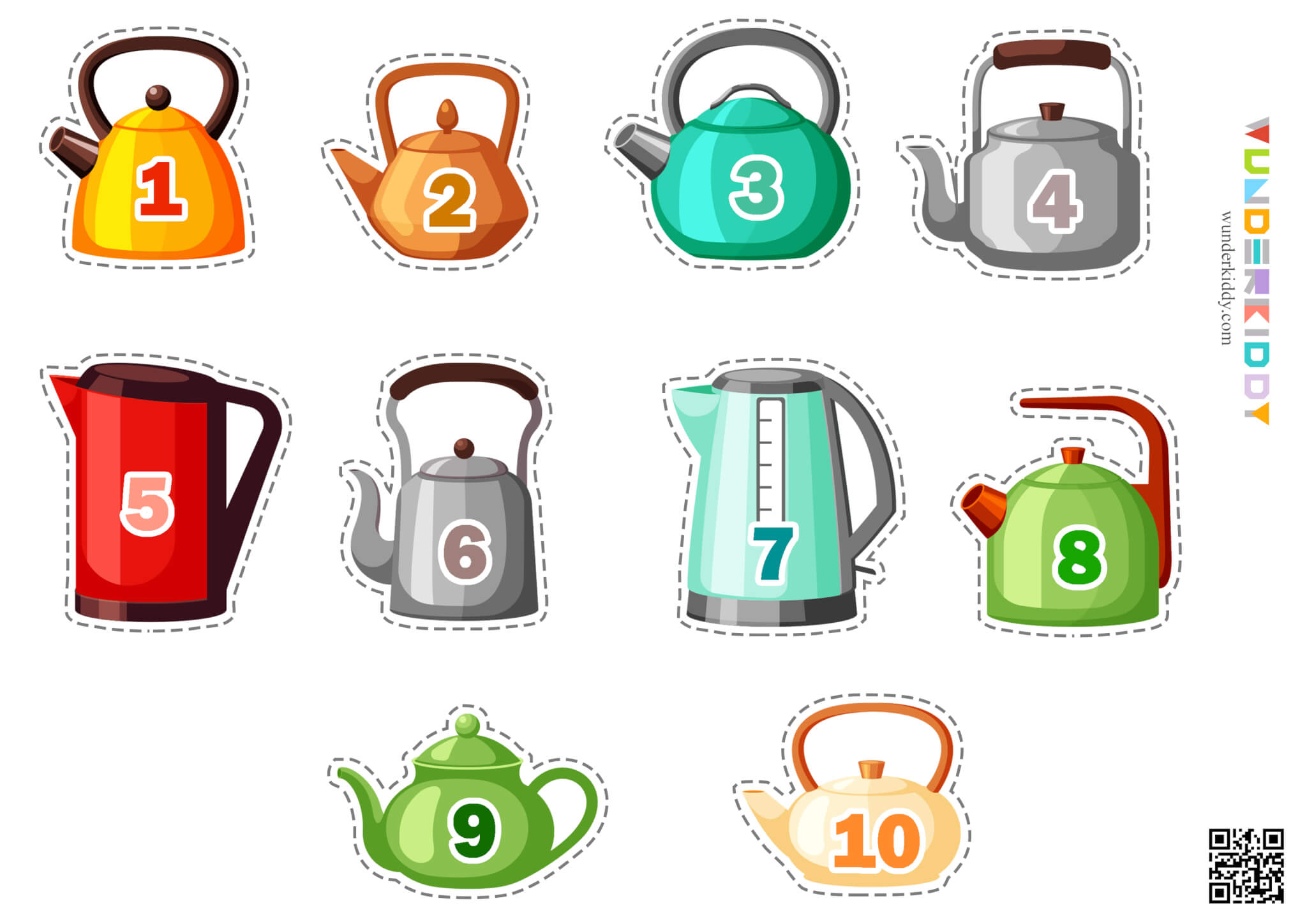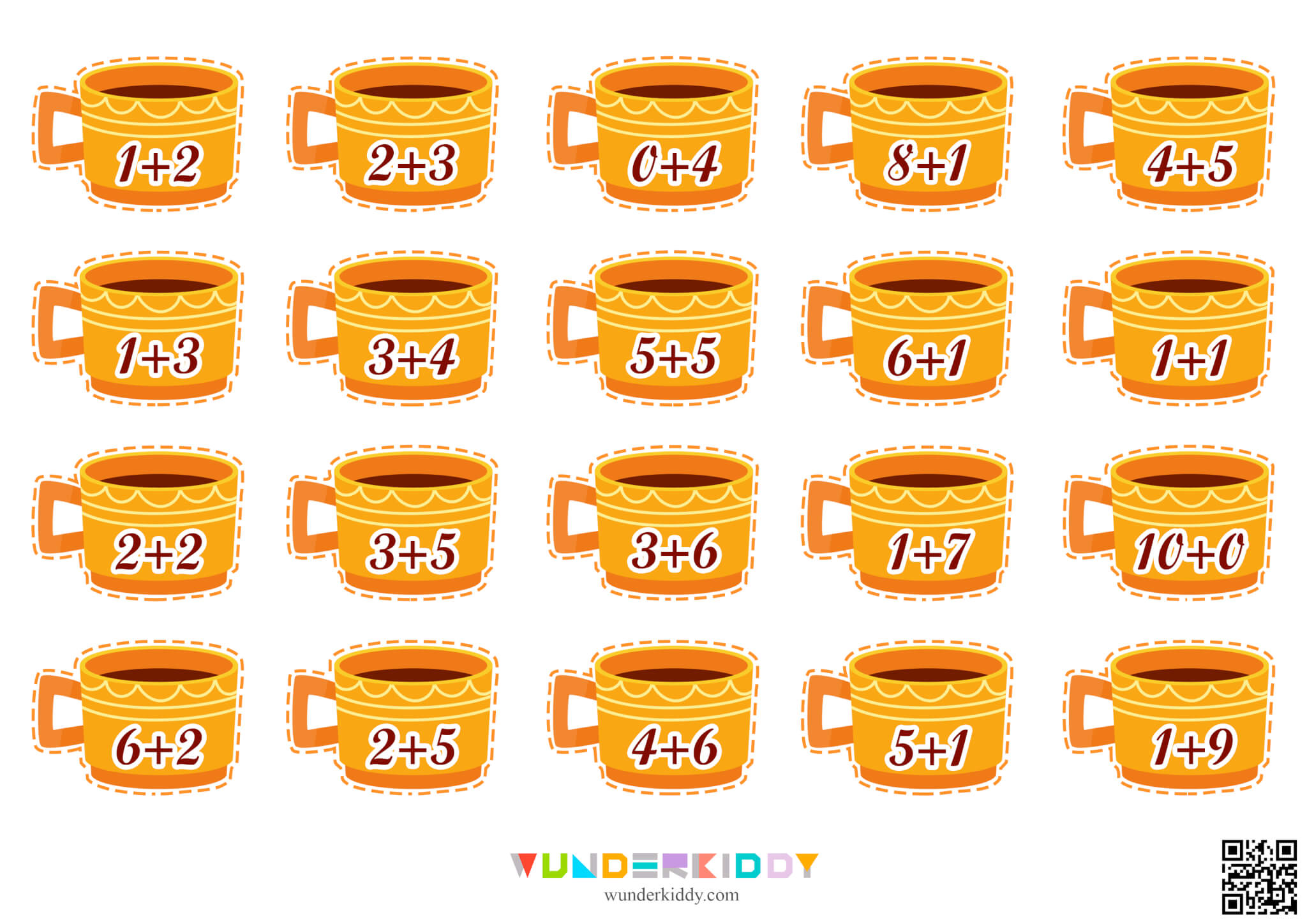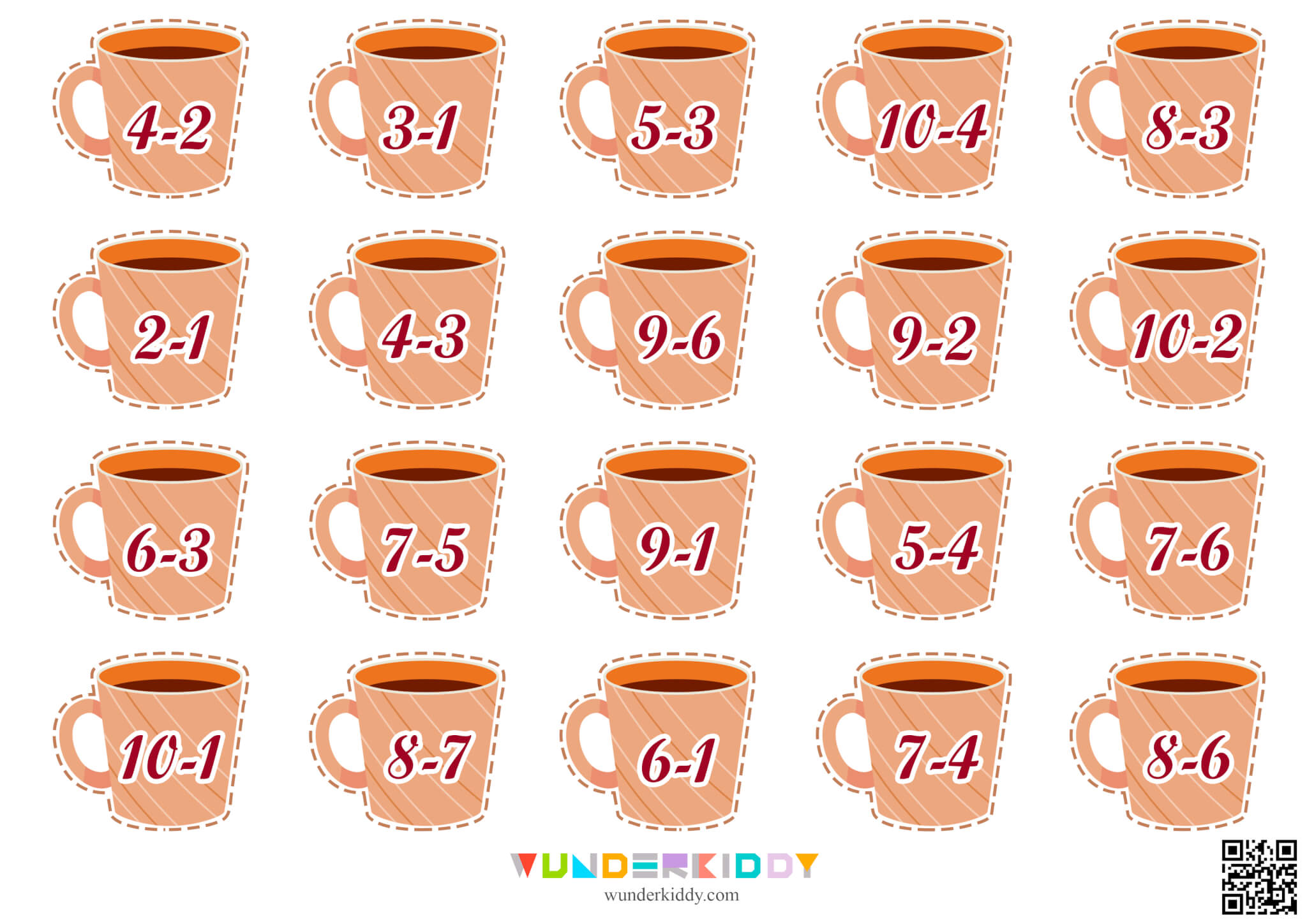 The «Hot Tea» adding up to 10 worksheets for children ages 5 and up teach addition and subtraction to 10. Print out the free activity material for children that will be useful for the development of mathematical thinking and fine motor skills.
You have teapots with numbers and many cups with mathematical operations on them. In the task you need to decide from which teapot the tea should be poured. To do this, the child must solve the examples on the cups. The result is equal to the number on one of the teapots.
Ask your child to place a cup by the teapot with the correct number on it. Point out to your child that the number on each teapot can be the answer to several examples. This will help demonstrate that adding or subtracting different numbers can have the same result.