PREMIUM ACCESS
to 3 500+ kindergarten worksheets
GET IT
X
Flashcards Set «Funny Stars»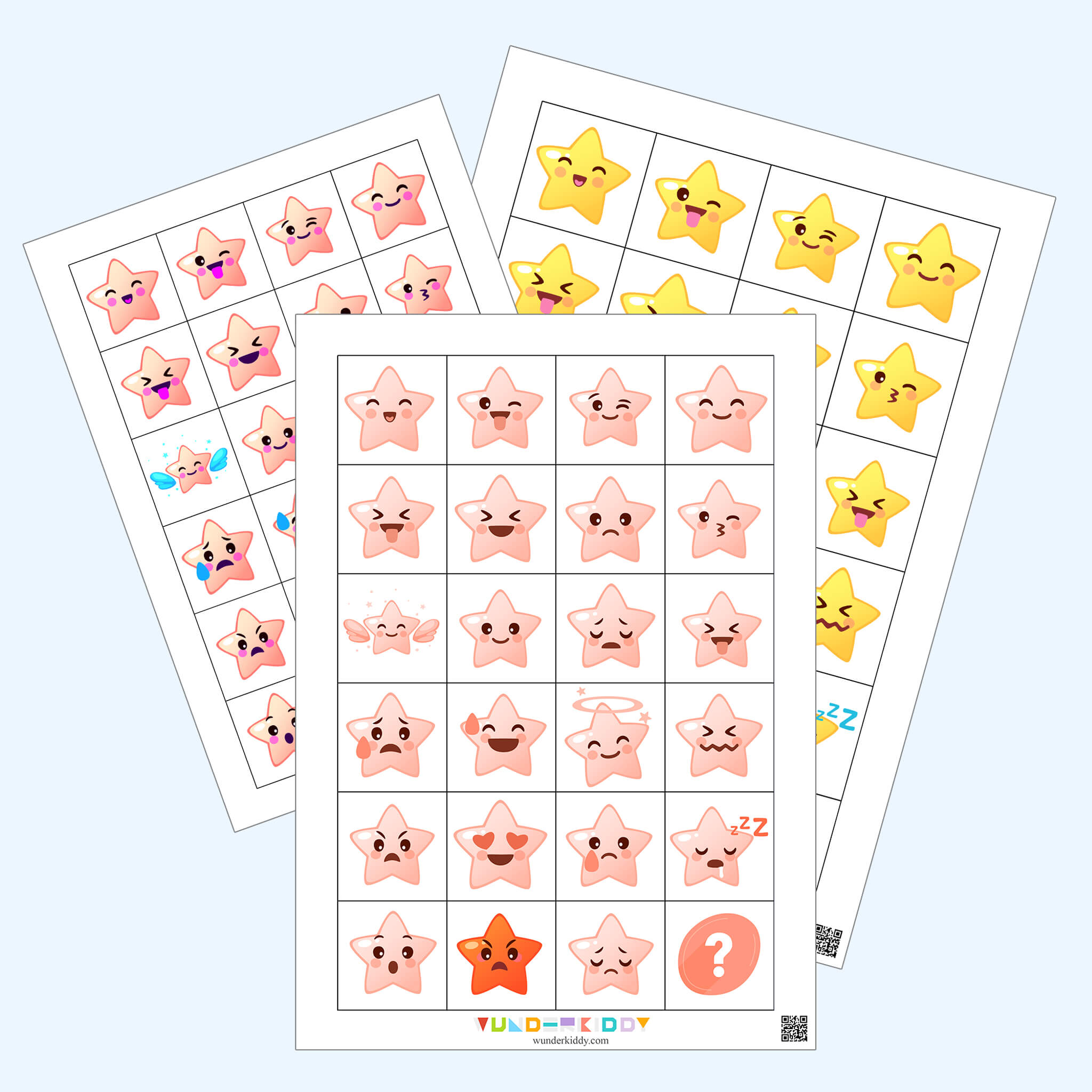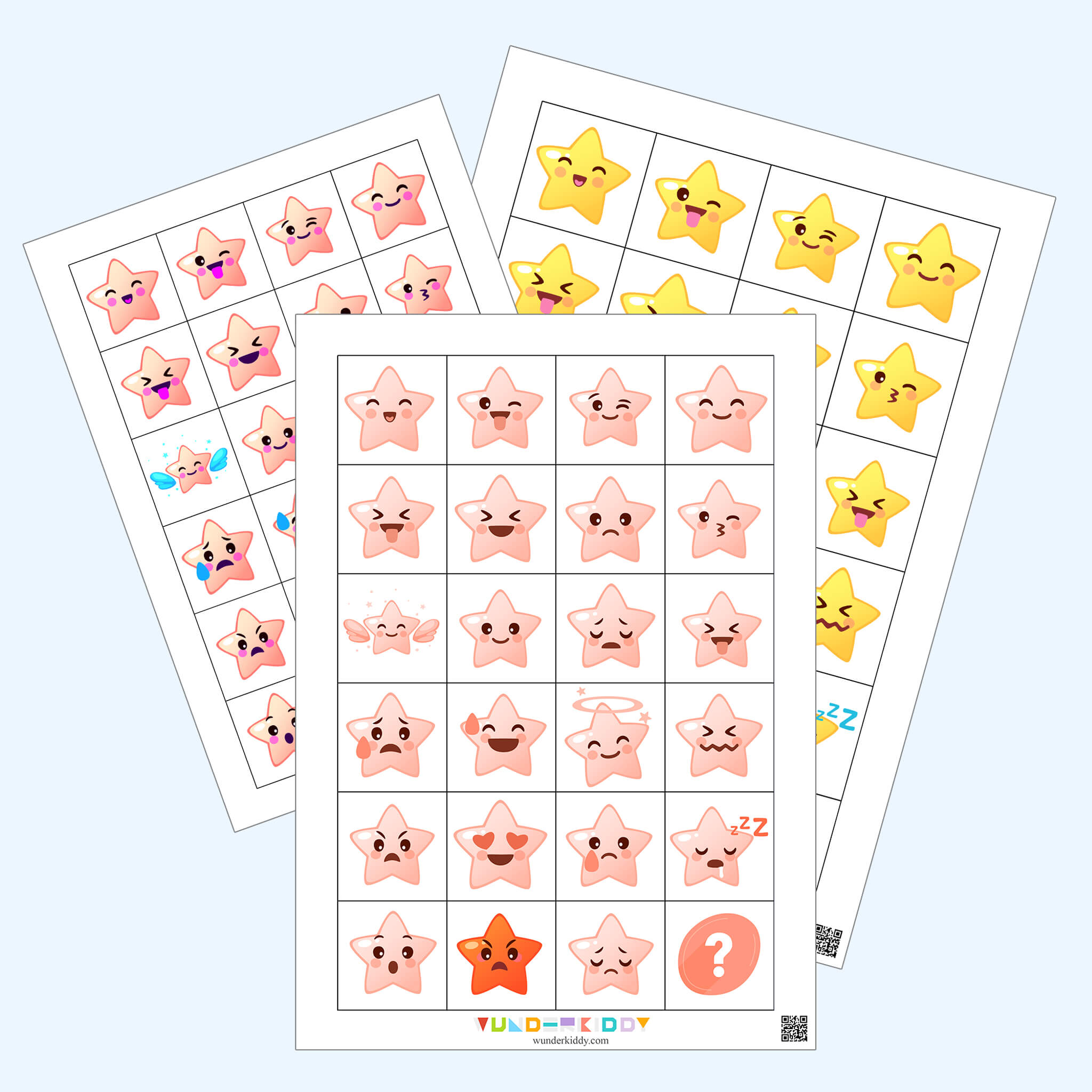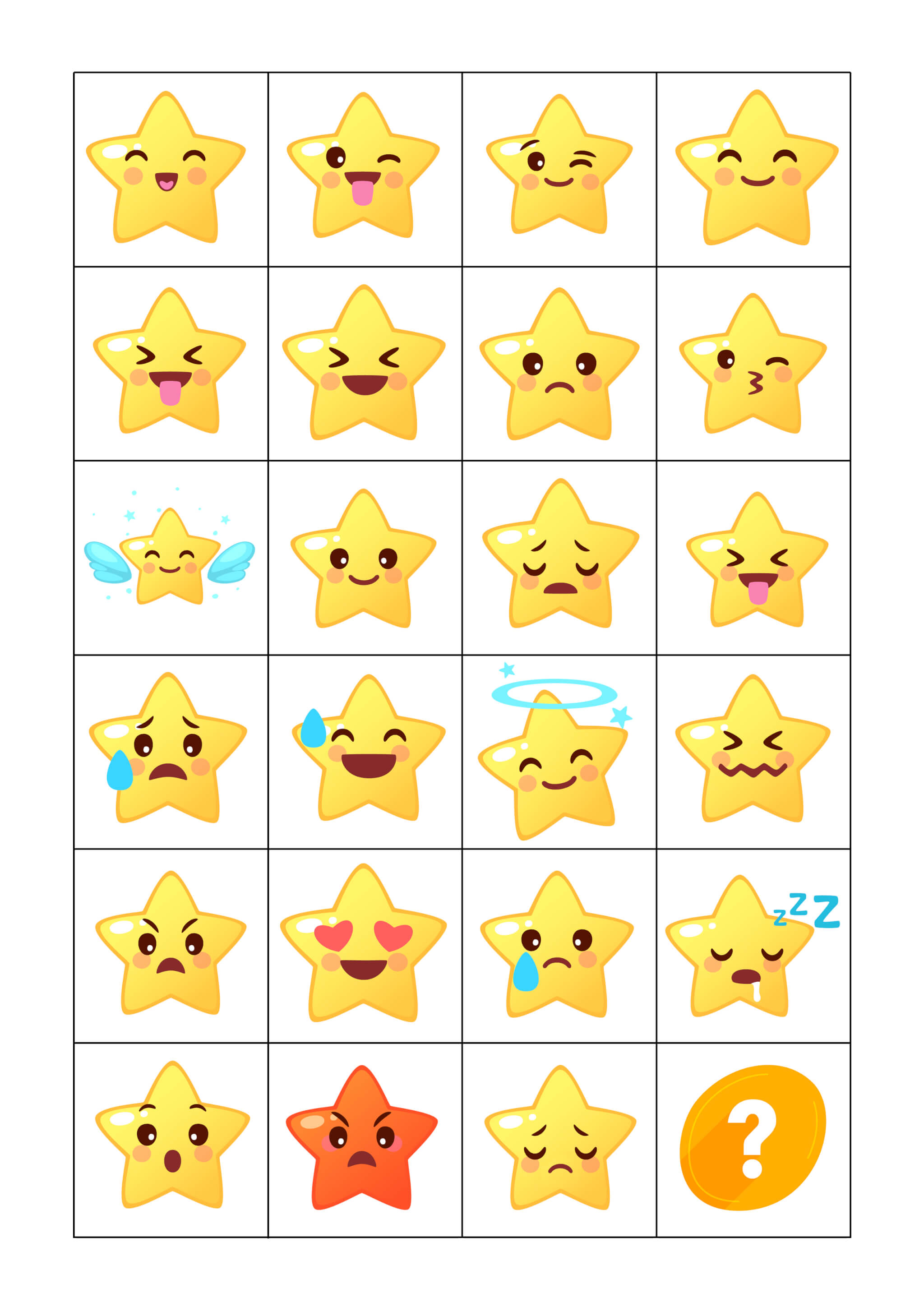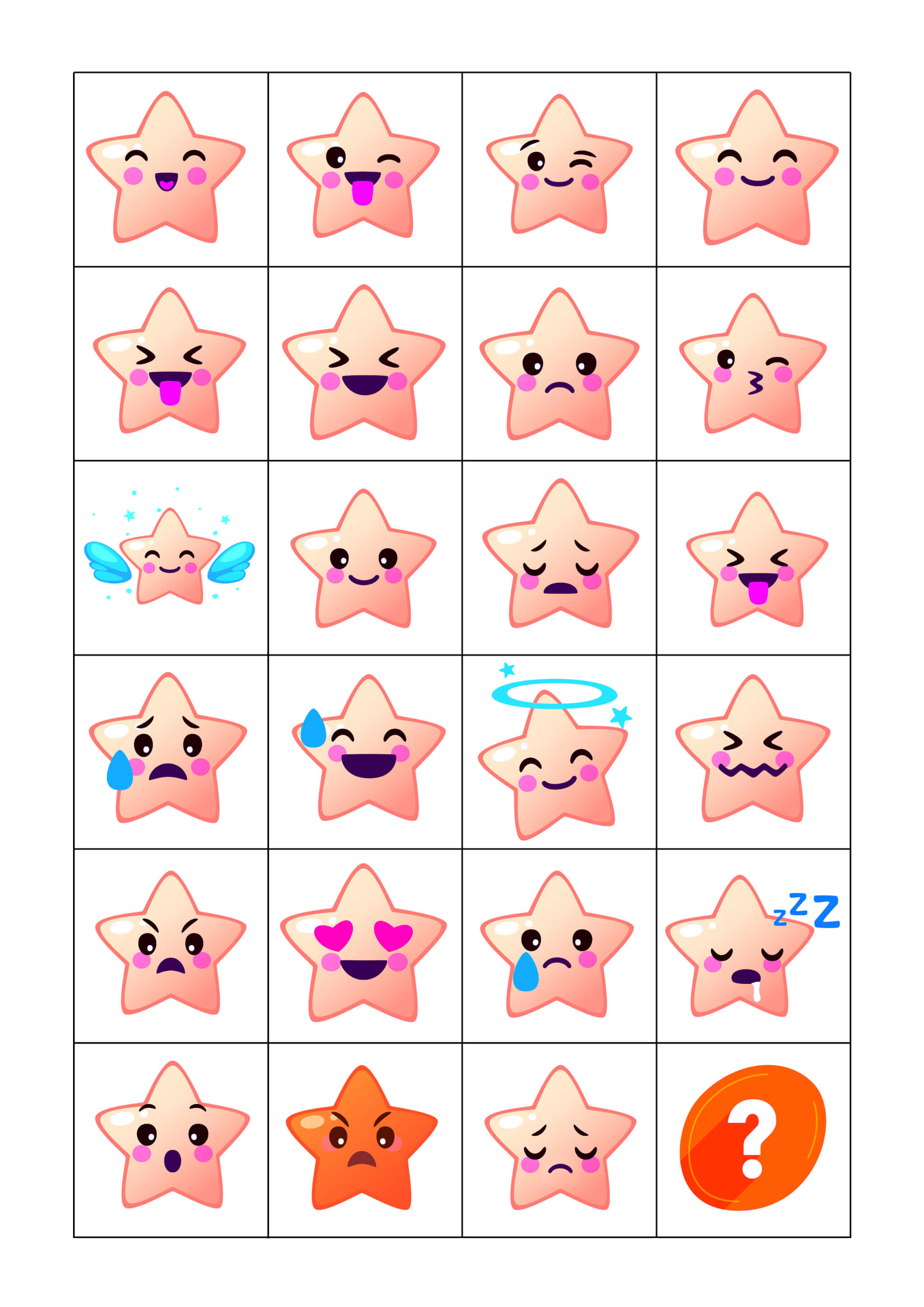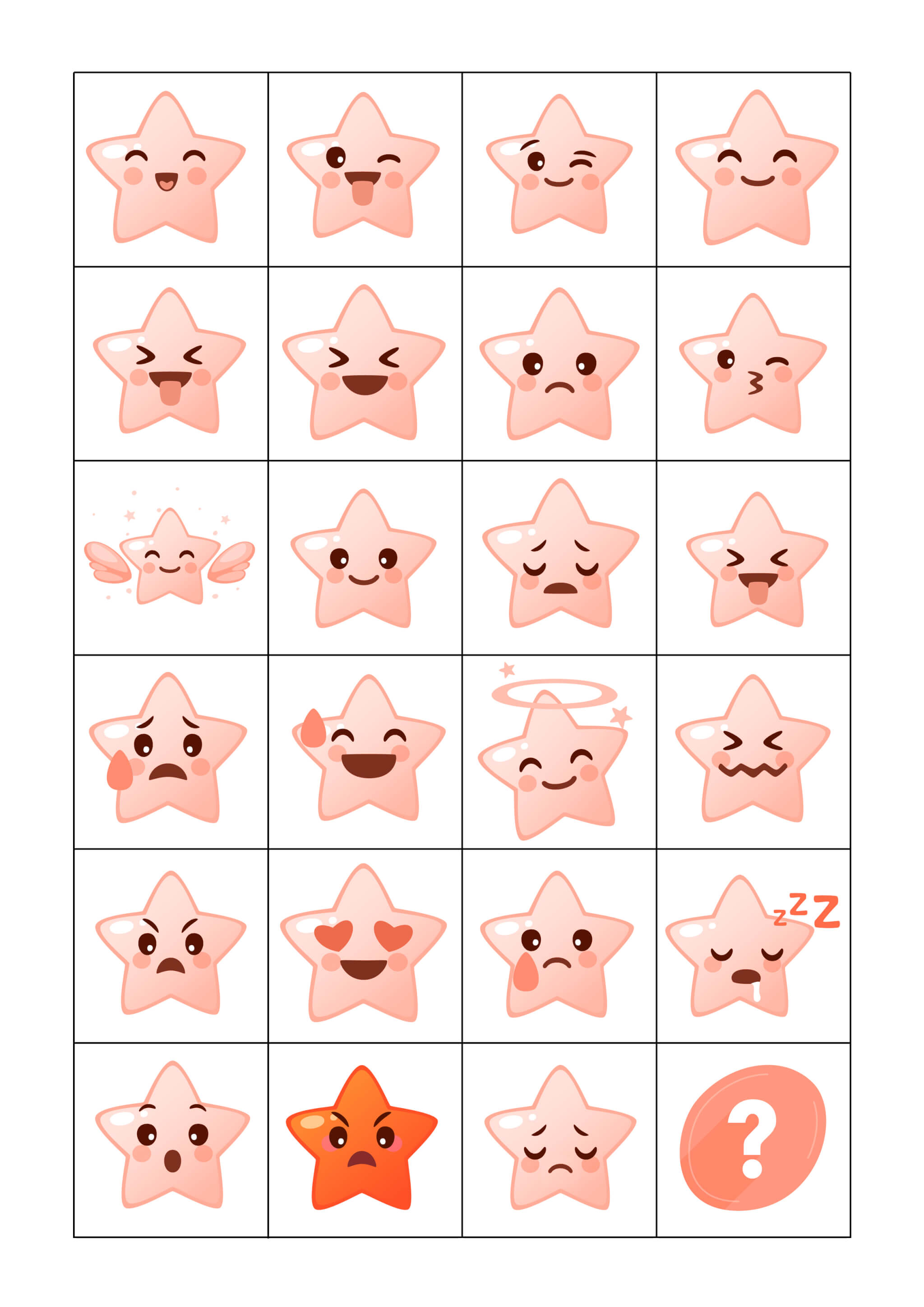 A set of flashcards «Funny Stars» will help parents and teachers to show their children emotions and determine their differences. Use the cards to determine the kid's mood before lesson, or during the learning process.
The flashcards of emotions will be an addition to educational activity and help to know the child's feelings about the learning process. The cards will also serve as an exercise for making a pair of opposite emotions. Look at them and discuss with a preschooler:
under what circumstances a certain emotion is expressed;
what emotions are negative and what are positive ones;
ask him to tell about his day, using flashcards, for example, how a child felt in the morning, during lunch, or after a walk.