PREMIUM ACCESS
to 3 100+ kindergarten worksheets
GET IT
X
Memory Game «Fruits and Veggies»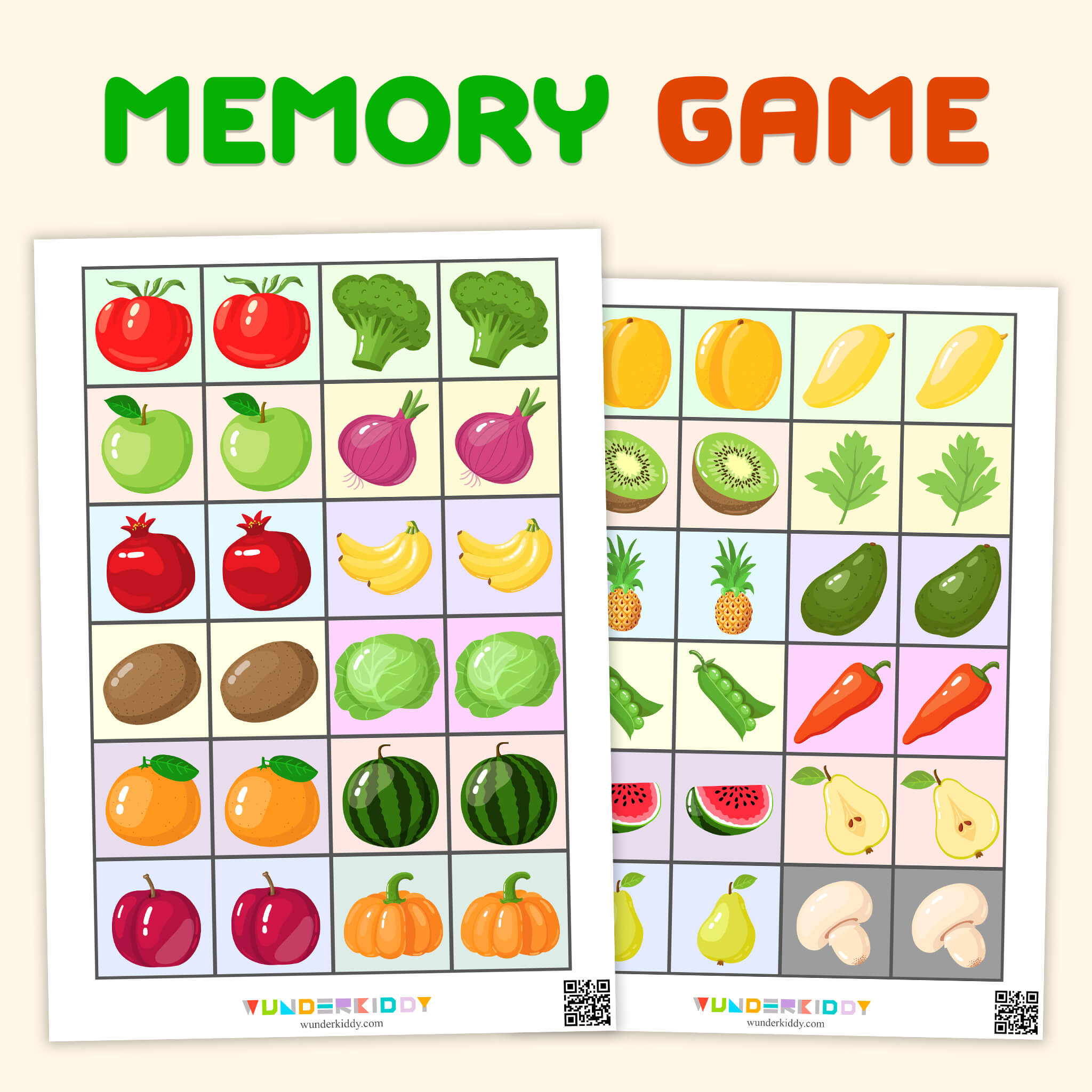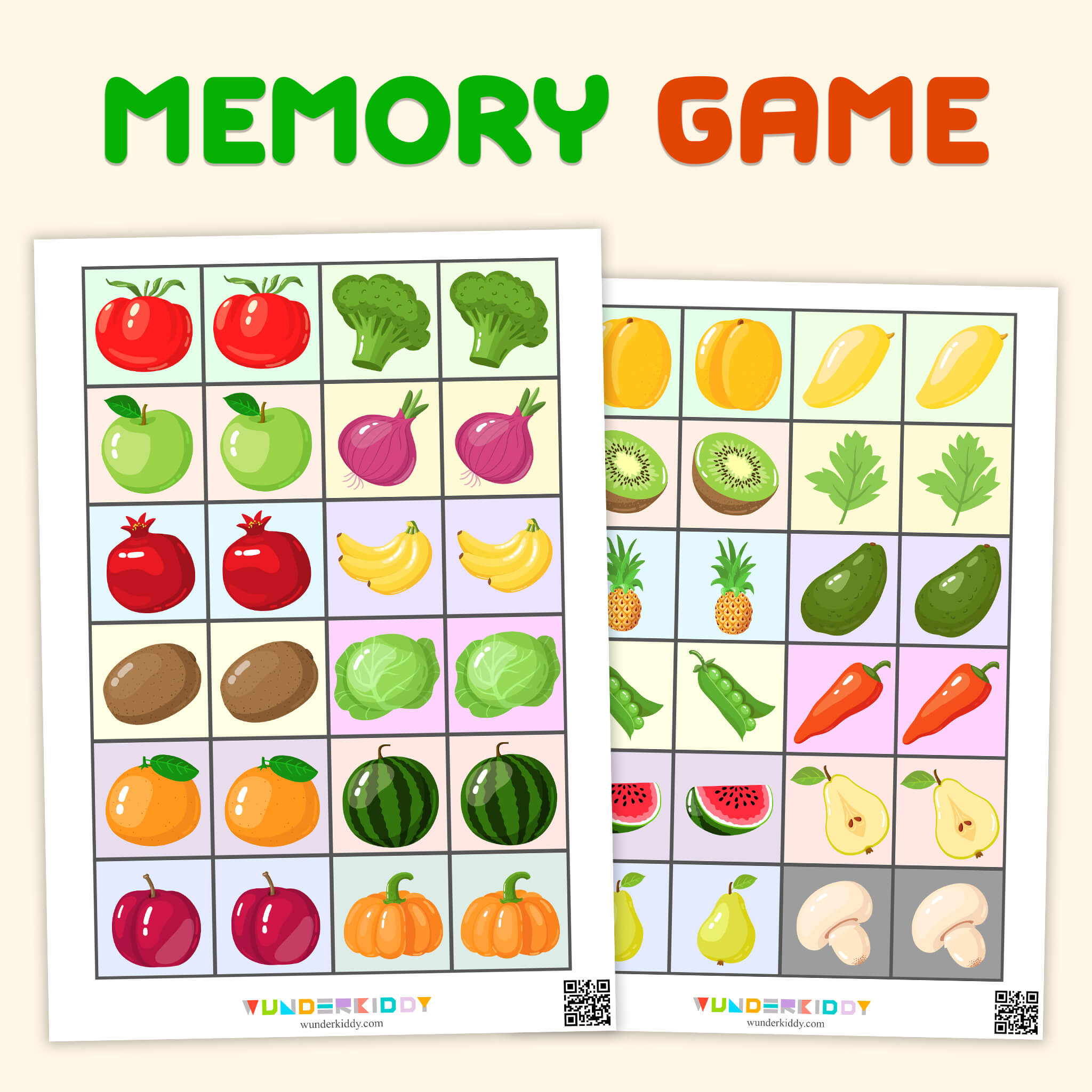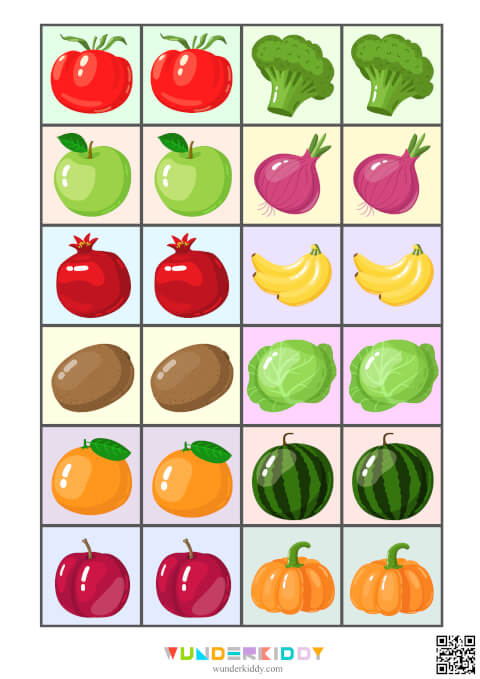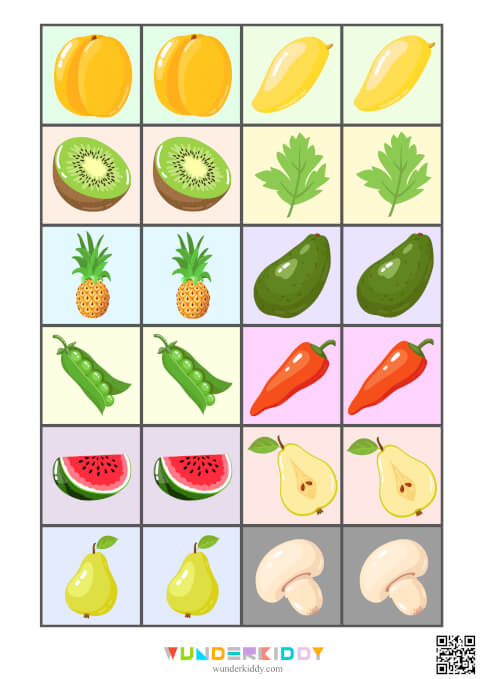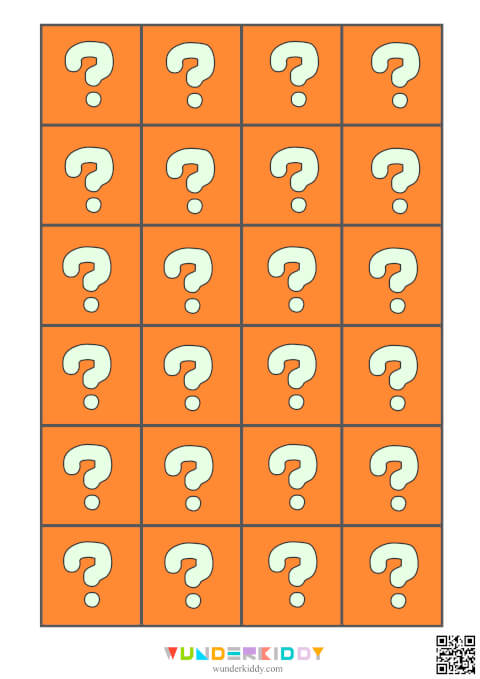 Develop memory of preschoolers through games effectively. Educational board games involve them in studying and turn lessons into fun and exciting activity.
Memory games with colored flashcards allow practicing preschooler's basic skills playfully. Print out the educational game and cut the cards to start playing. Glue the back of every card, so the images will not show through. Turn the pairs of identical flashcards upside down.
Four people can play the game at once. Each player turns two cards on the field:
if the cards are identical, he takes these cards and opens two more;
if the cards are different, he turns them back, and the next player makes his move, turning two random cards;
the winner is the one who collects more pairs at the end of the game.