PREMIUM ACCESS
to 3 500+ kindergarten worksheets
GET IT
X
Shadow Matching Preschool Game Doctor's Suitcase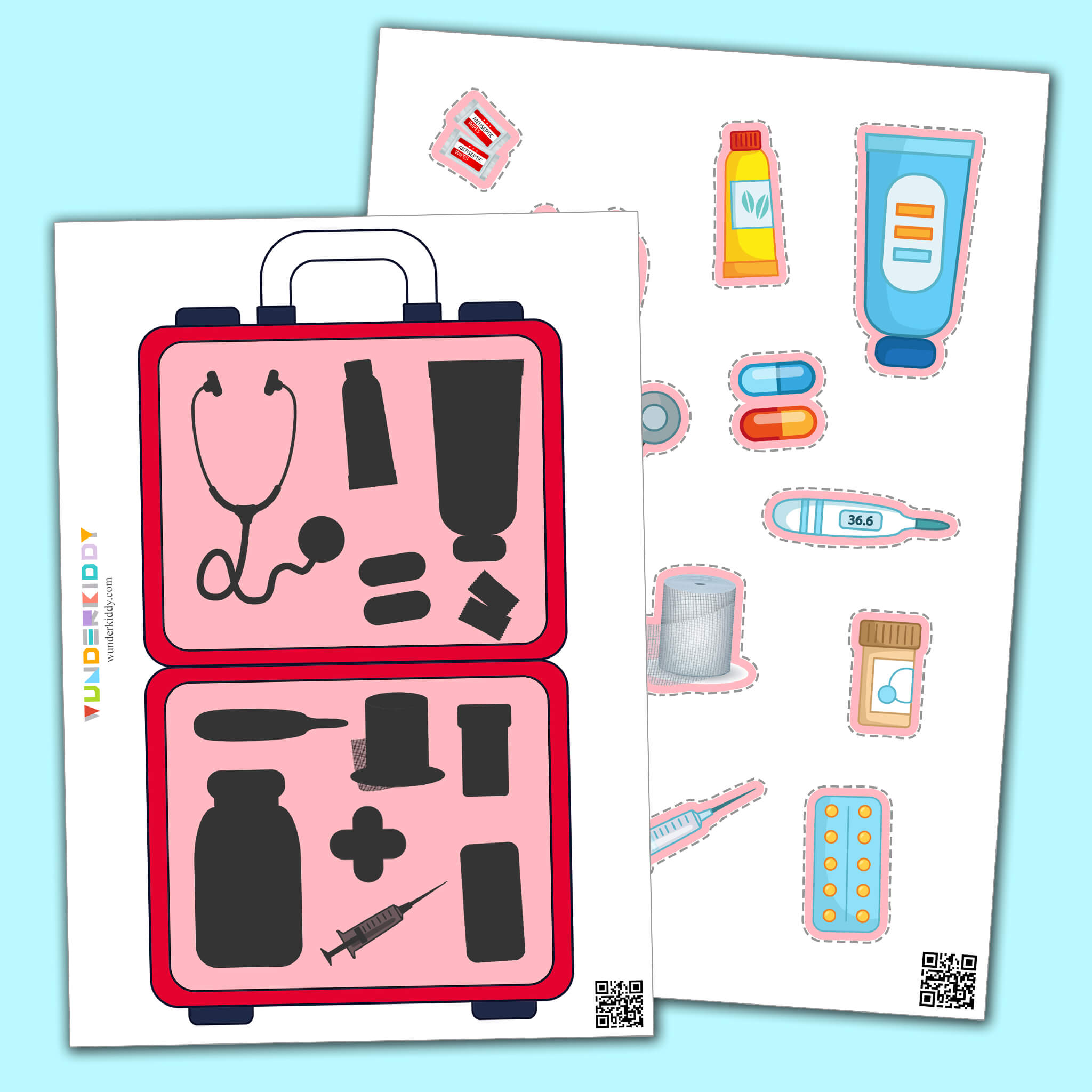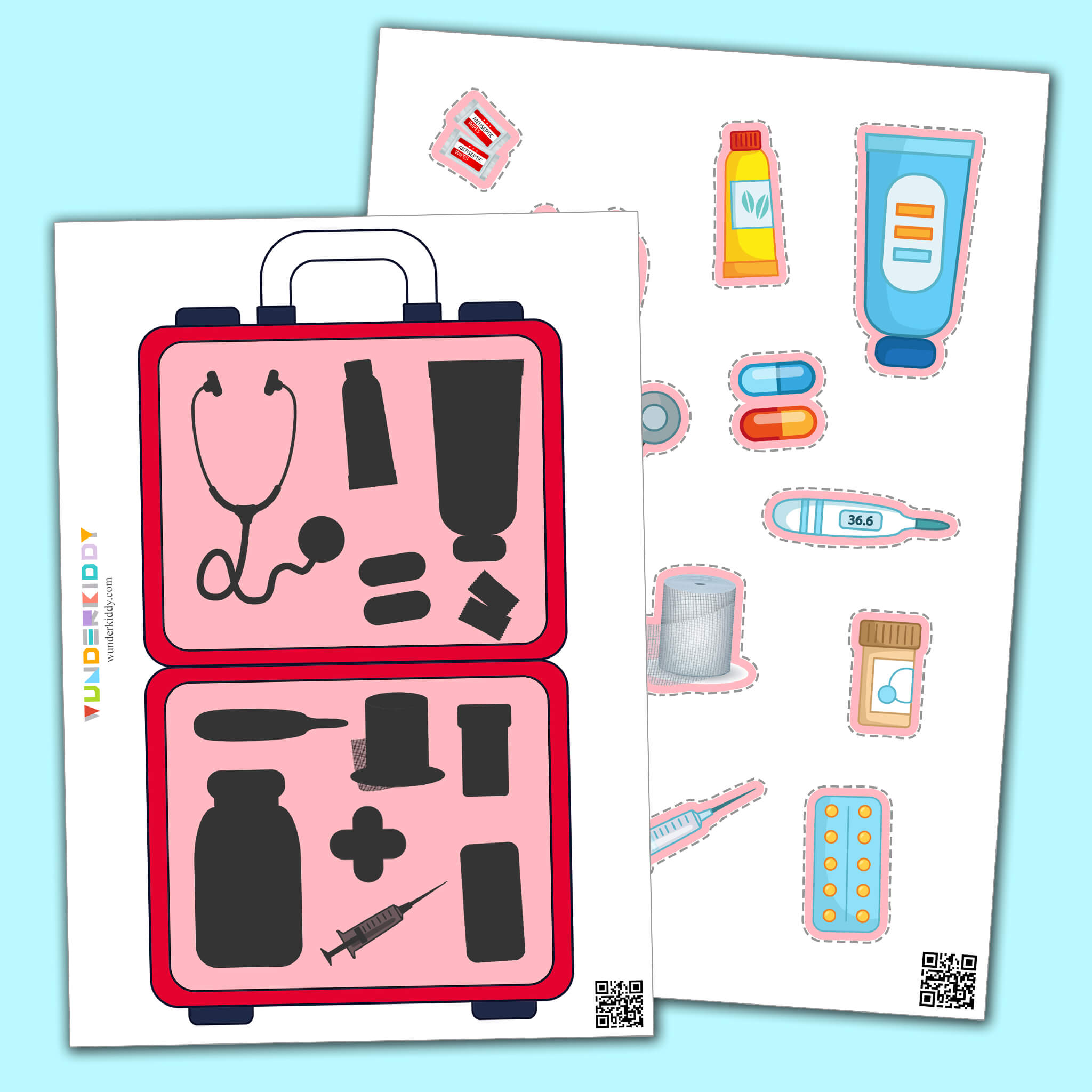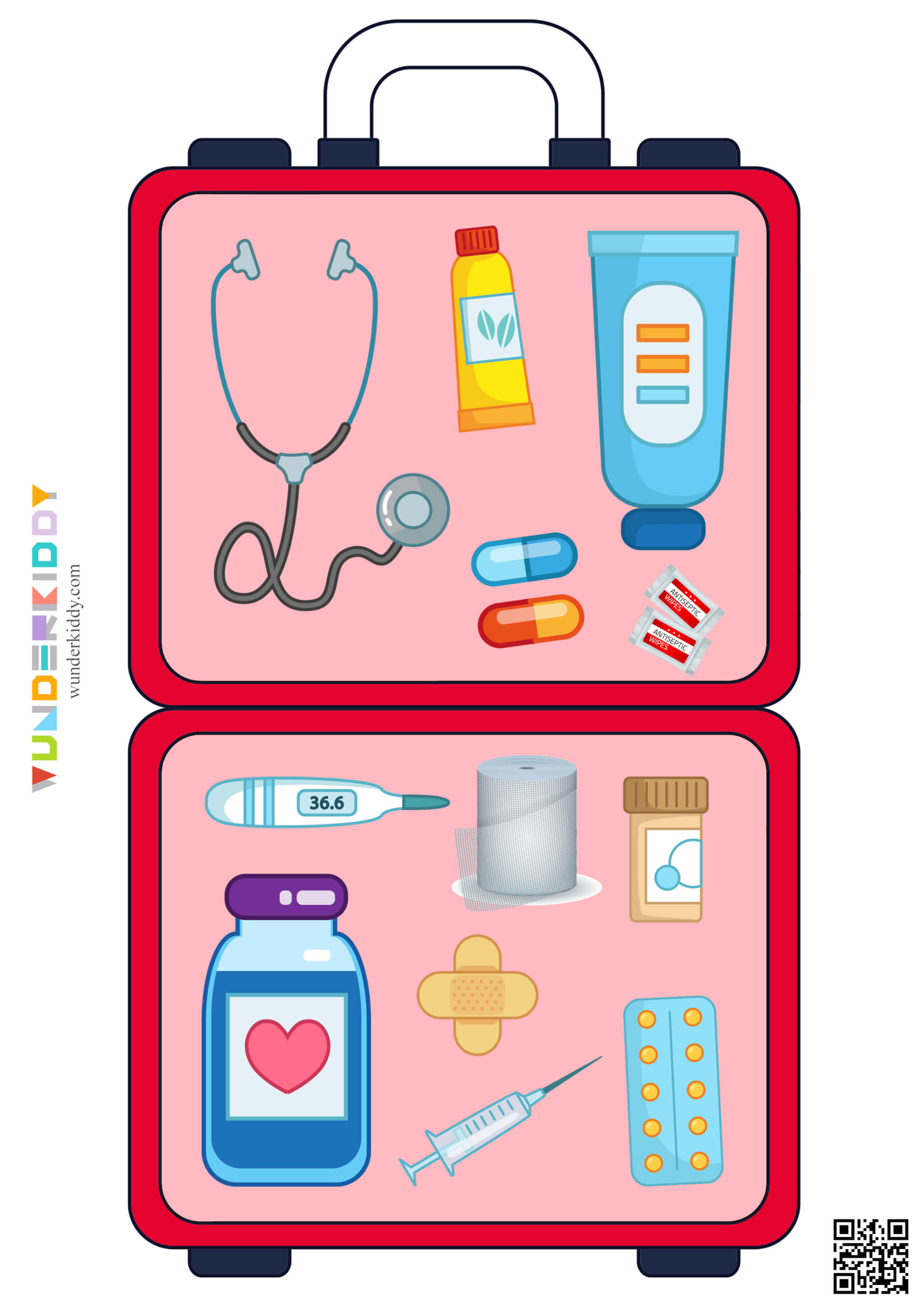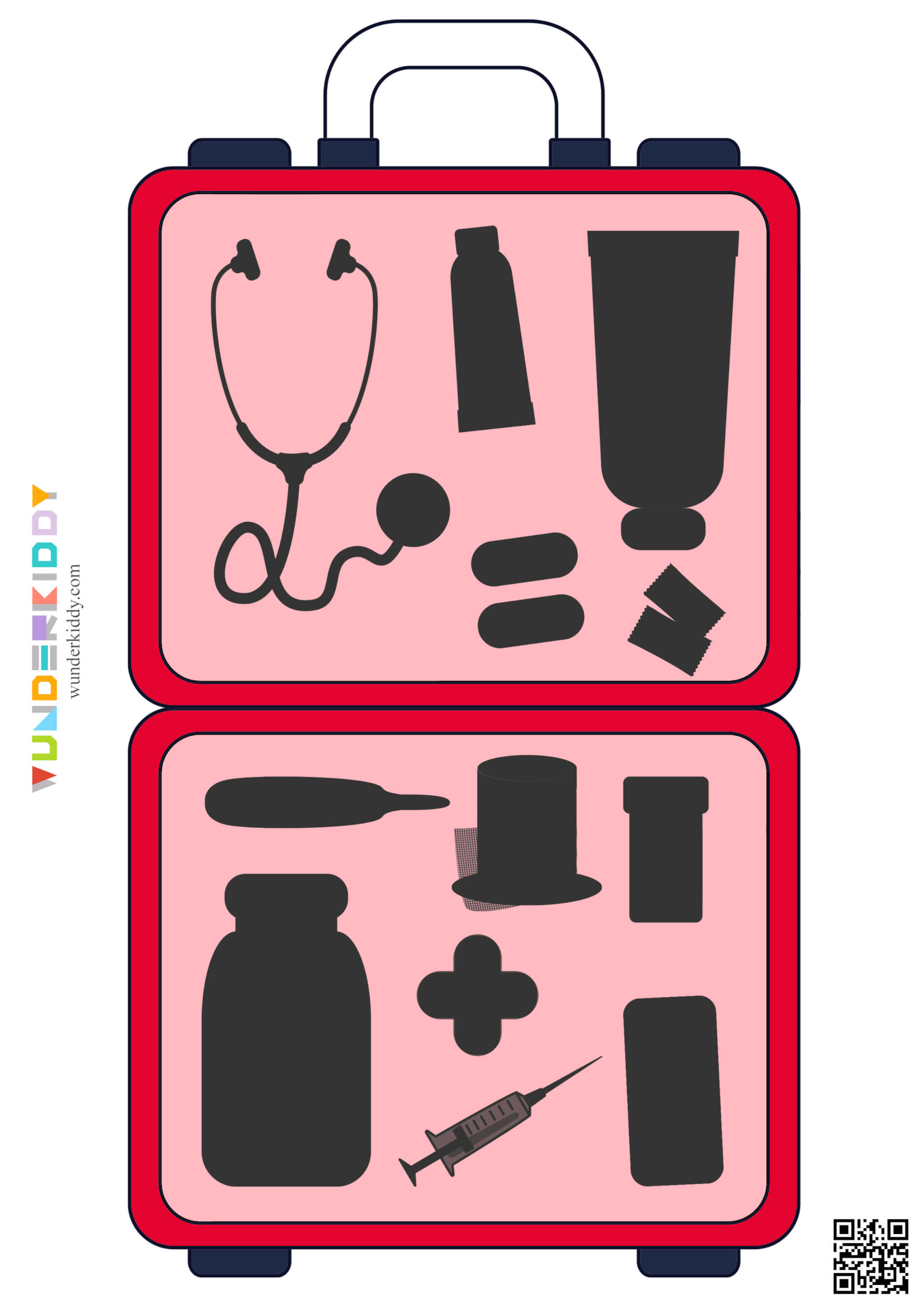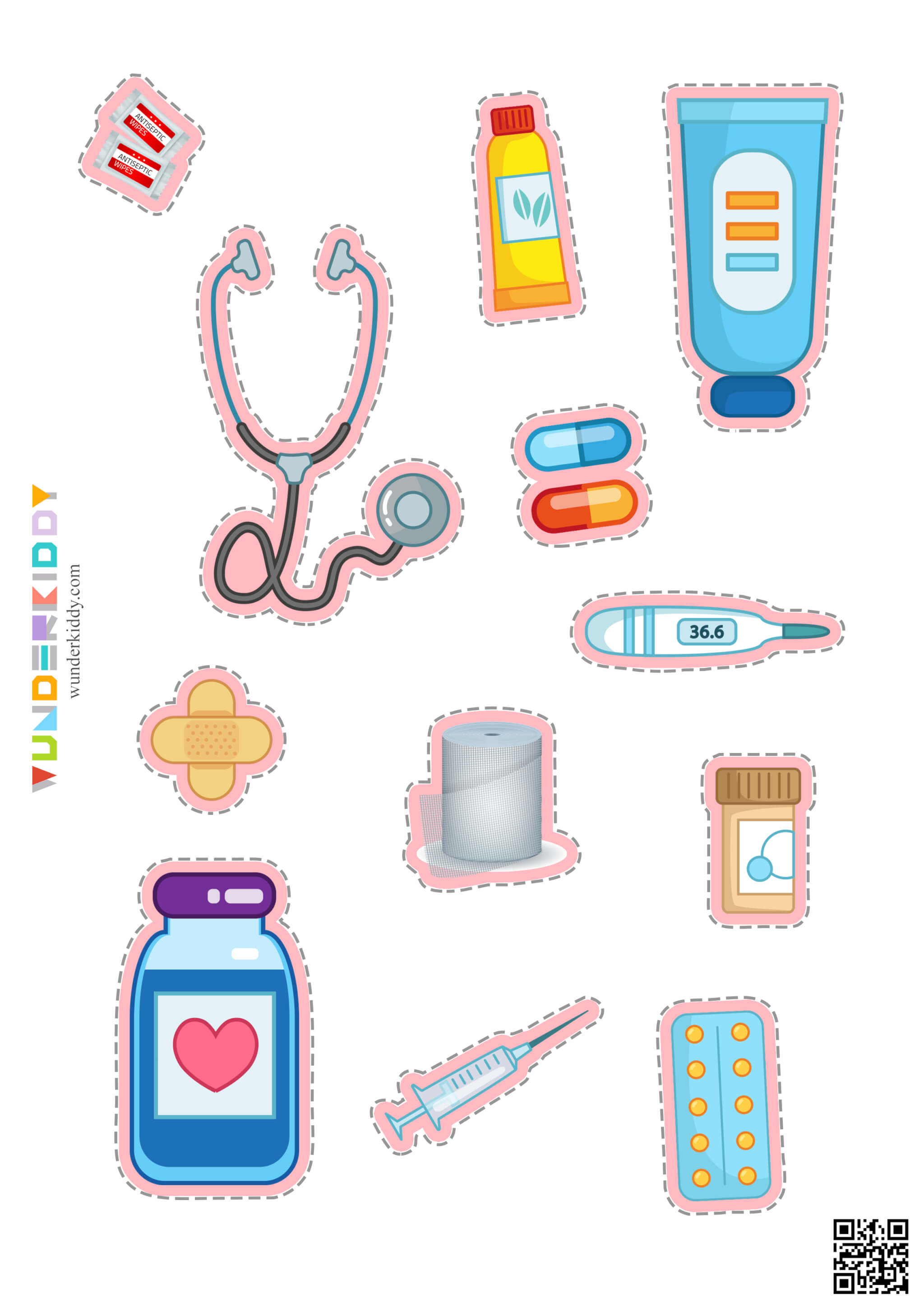 The game for preschool children «Doctor's Suitcase» will expand kids understanding of the doctor's profession and familiarize them with the doctor's supplies needed to treat patients.
Print out the preschool developmental task kit and cut out the items needed to complete it. One of the sheets shows an empty doctor's suitcase. The kid needs to fill it with the necessary items. To do this, match the cards of the items with their silhouettes in the first aid kit.
This type of shadow matching for preschoolers tasks is a great way to train children's attention and wit. After successful completion, name the items in the first aid kit and tell the child about their purpose.