PREMIUM ACCESS
to 3 400+ kindergarten worksheets
GET IT
X
Counting Board Game Bunny and Carrot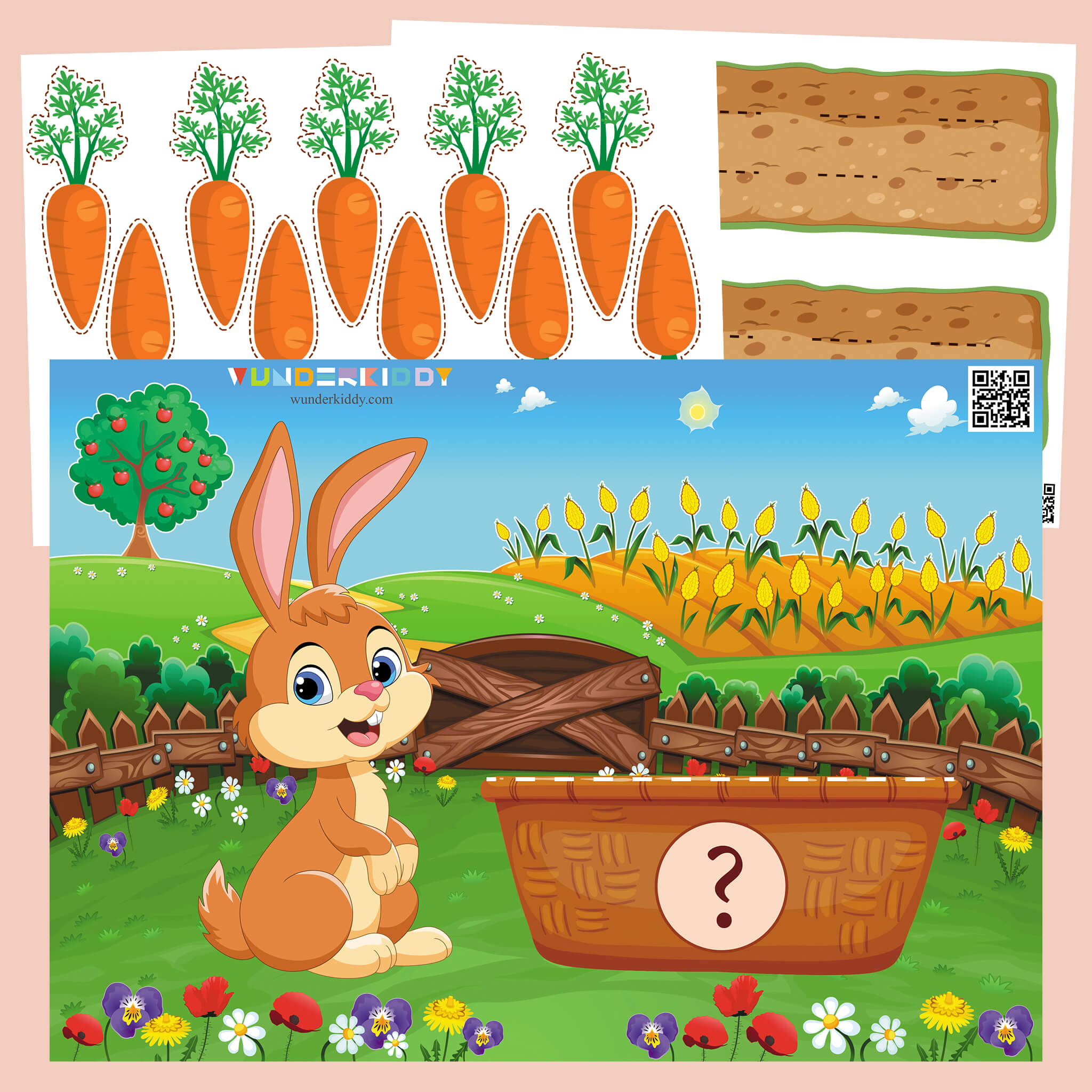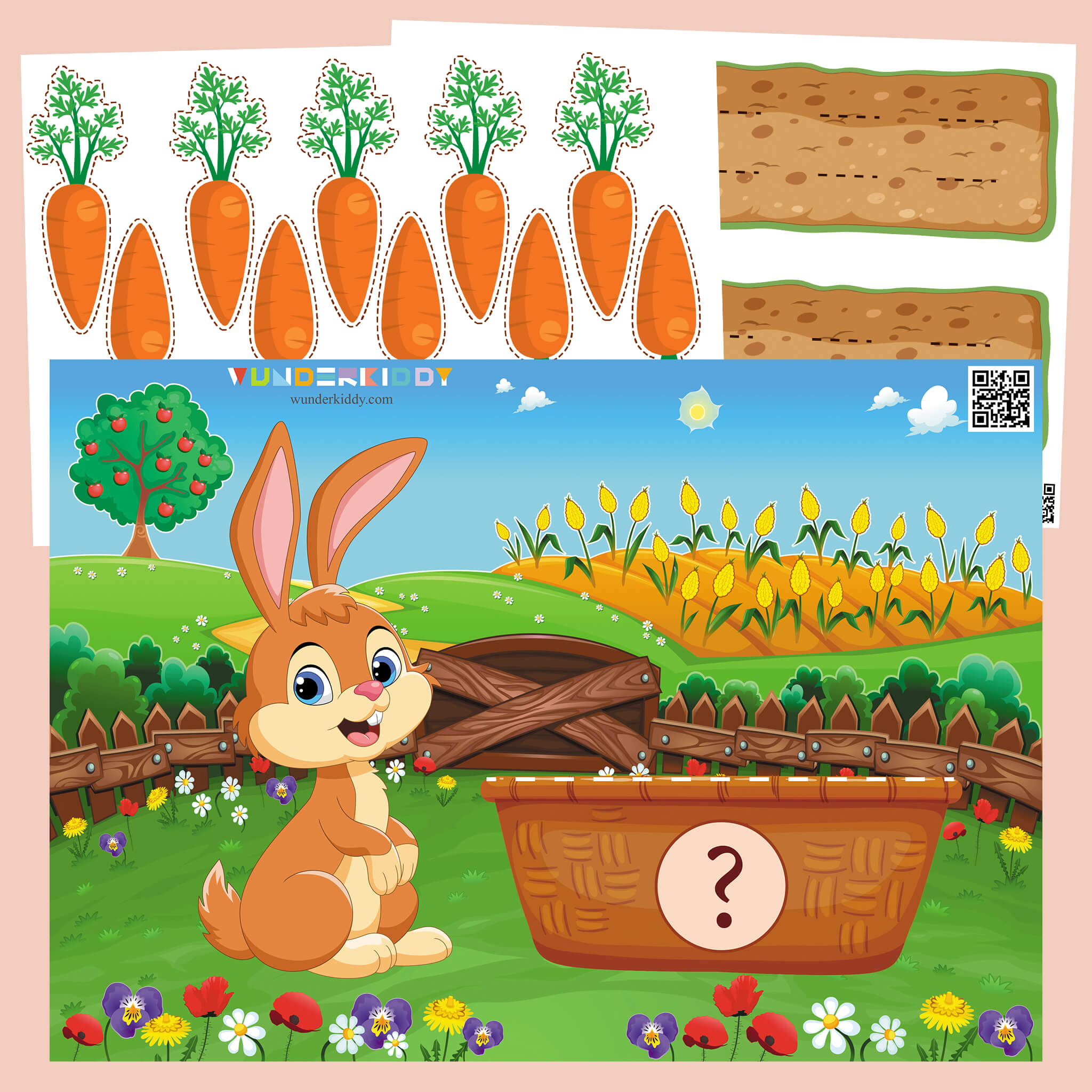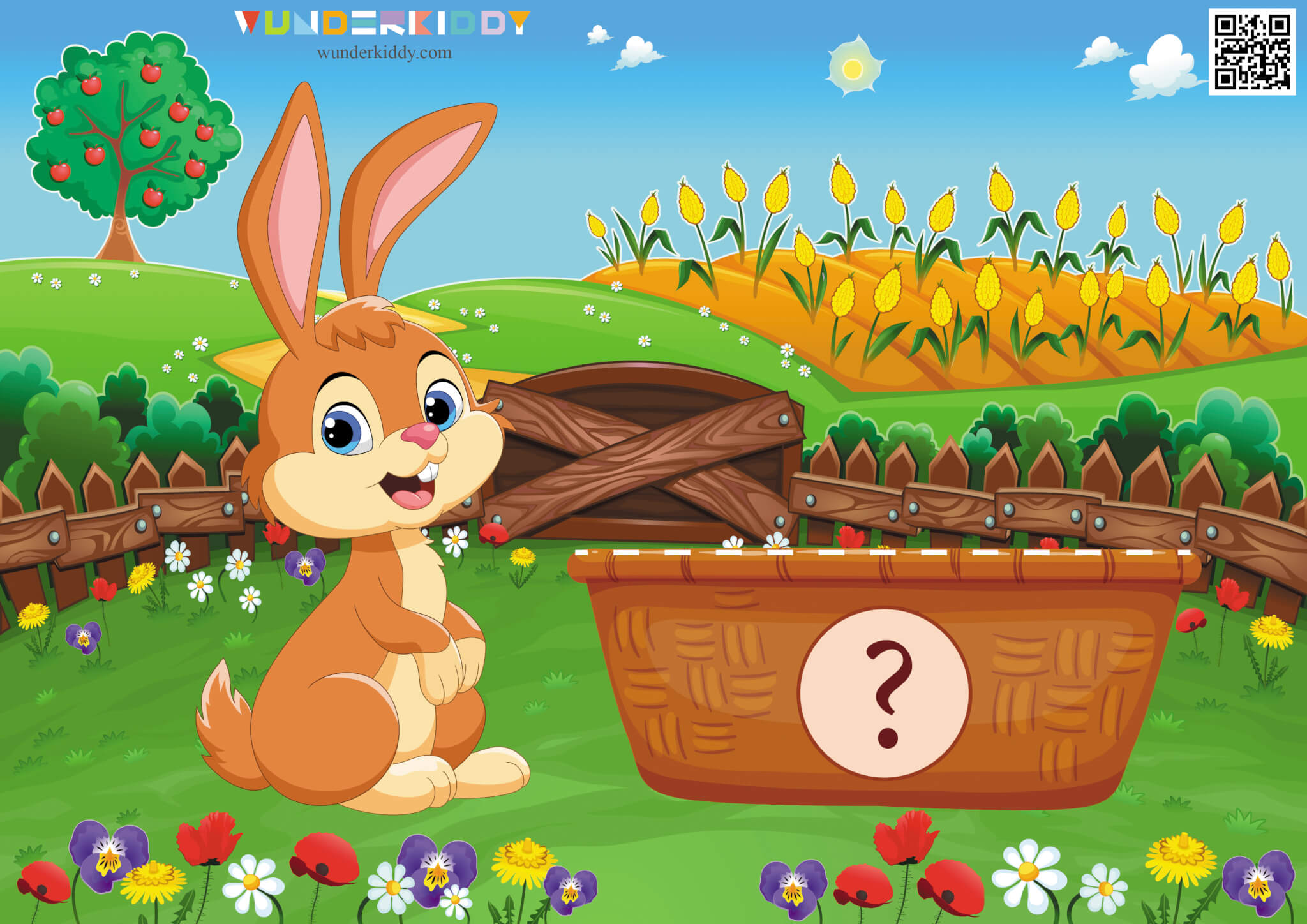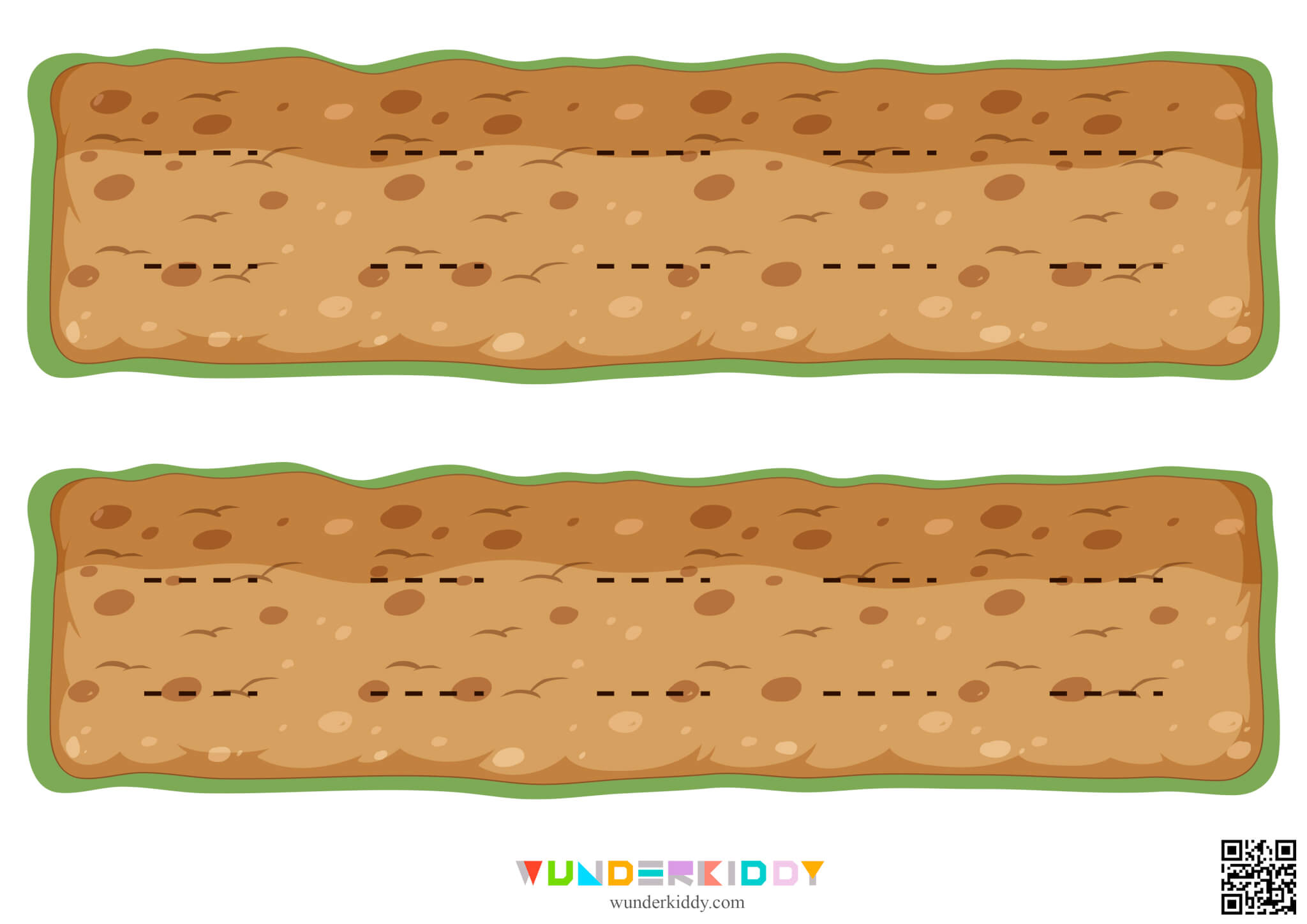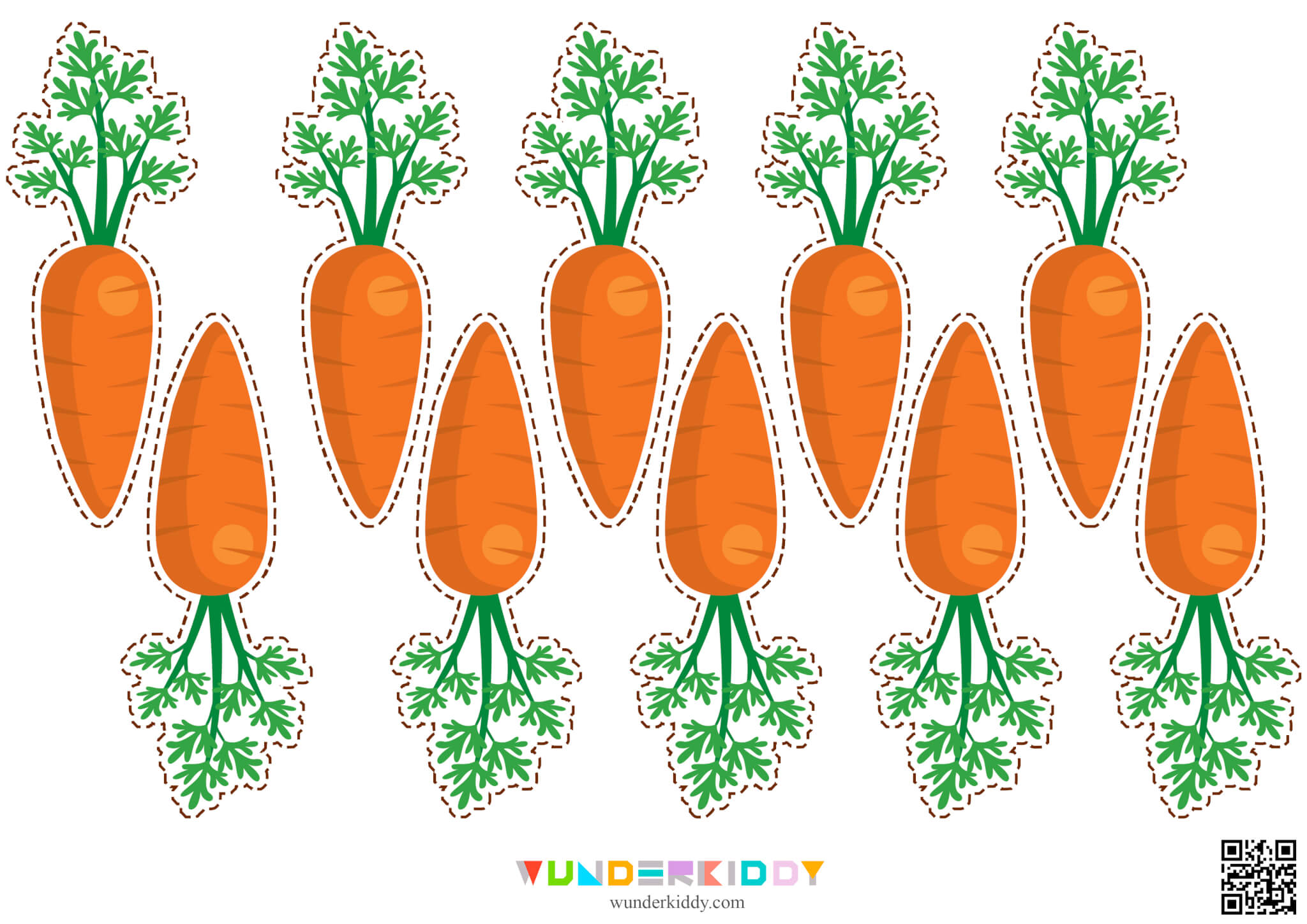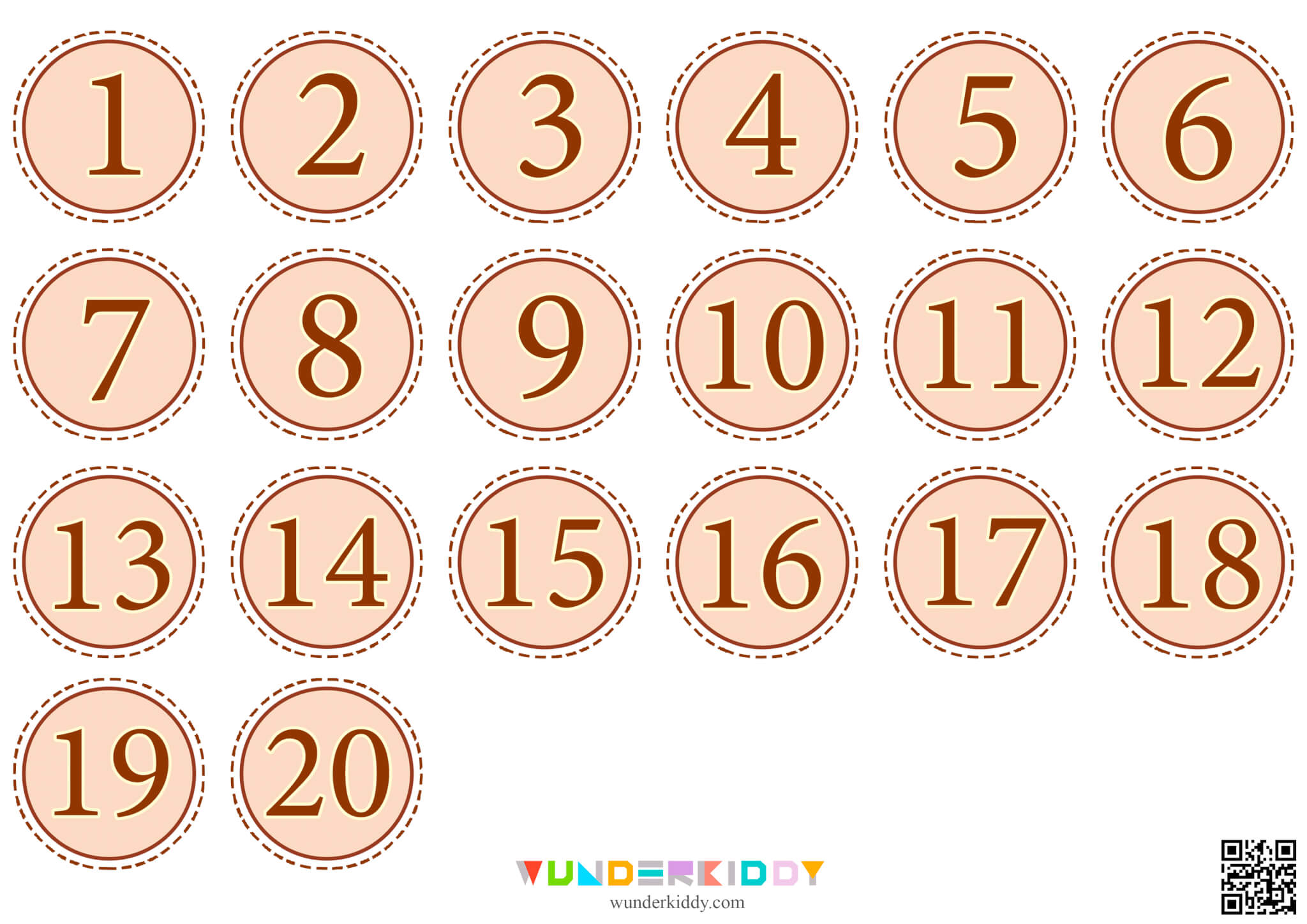 The educational game Bunny and Carrot will help children to practice counting skills up to 20 in a playful way. During the game children will also develop fine motor skills and logical thinking.
First, you need to get the counting activities for preschoolers printable templates and the background with the bunny in the vegetable garden. Next, cut out all the elements: carrots, figures and beds. There are dotted lines on the basket and the bed, where you need to place the carrots.
Cut all the dotted lines with scissors and place the carrots on the beds in any number up to 20 pieces. The carrot itself should be partly under the leaf, as if it were growing in the ground. The child should help the bunny to collect all the carrots, put them in the basket, count the number of carrots and indicate the answer with a number.
Previous comments are hidden