PREMIUM ACCESS
to 3 100+ kindergarten worksheets
GET IT
X
Easter Bunny and Eggs Activity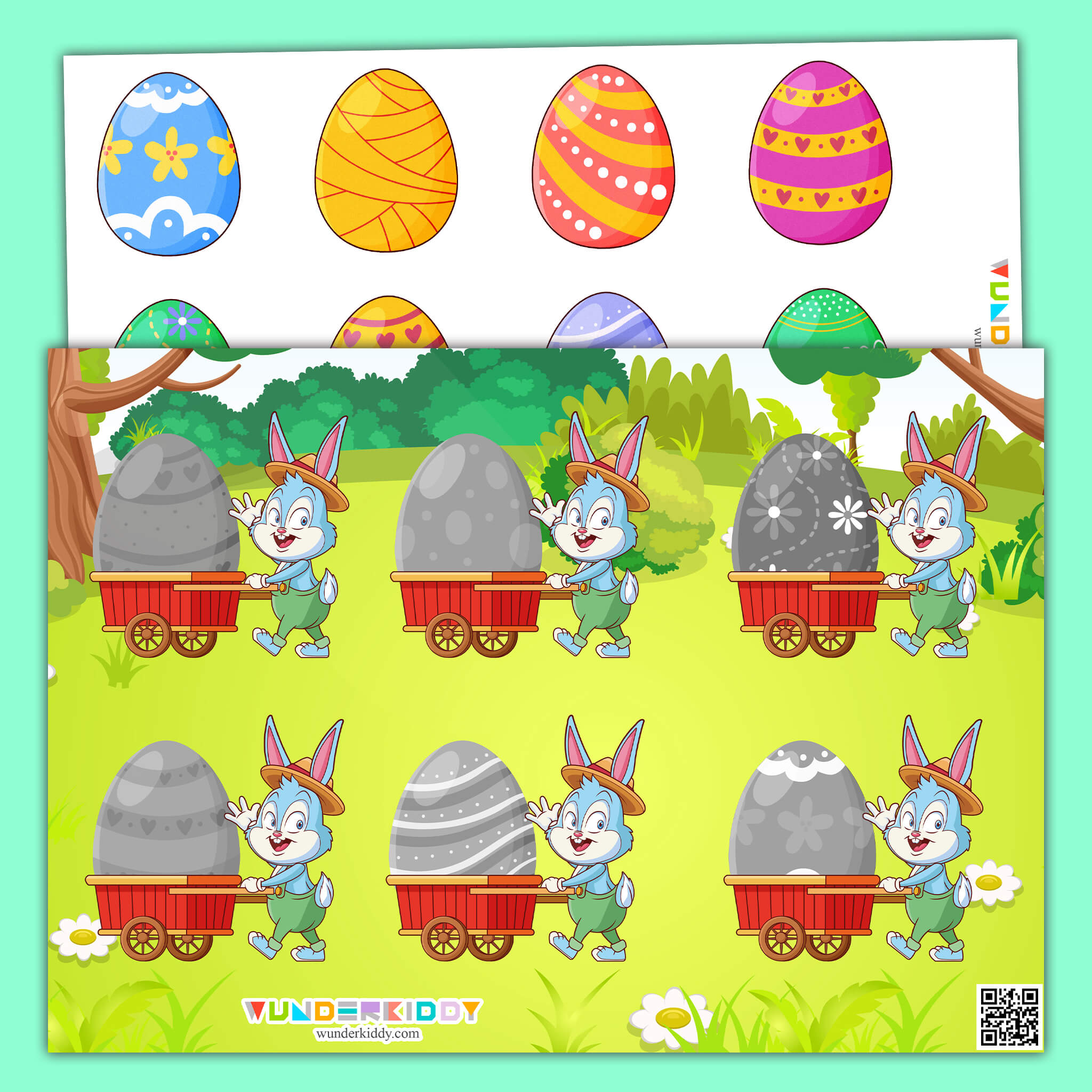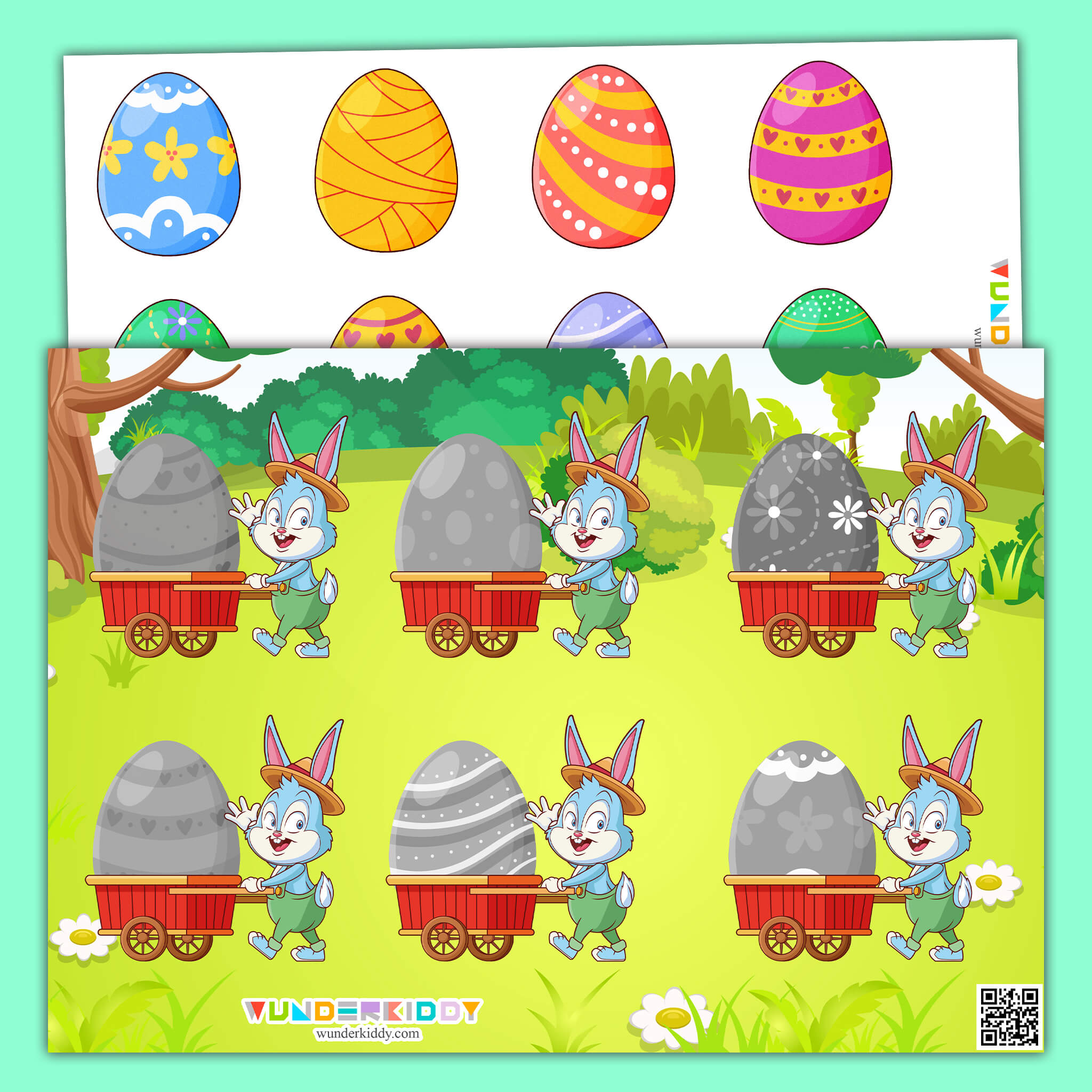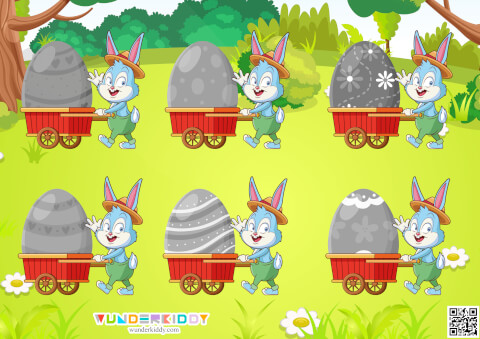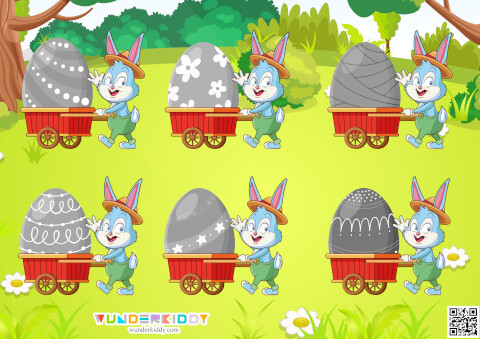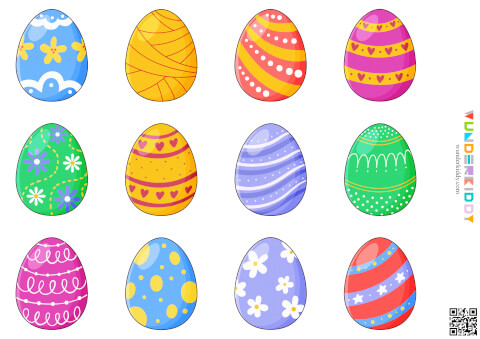 Developing game Easter Bunny for children 1–4 years old is meant to develop concentration, attention to details and logical thinking.
Print Easter activity sheet, cut out colored Easter eggs and mix them. The task is to find the right place for each egg, matching by its black-and-white silhouette. Point out, that there are details that help to find matching objects.
To fix eggs on the playfield, you can make cuts along the top borders of trolleys and put an egg into this cut so that the lower part of an egg is located behind the trolley. Alternatively, you can use velcro to put eggs behind trolleys.
Print this indoor activity to play and make fun with children during their Easter holidays.