PREMIUM ACCESS
to 3 100+ kindergarten worksheets
GET IT
X
Activity sheet Animal offspring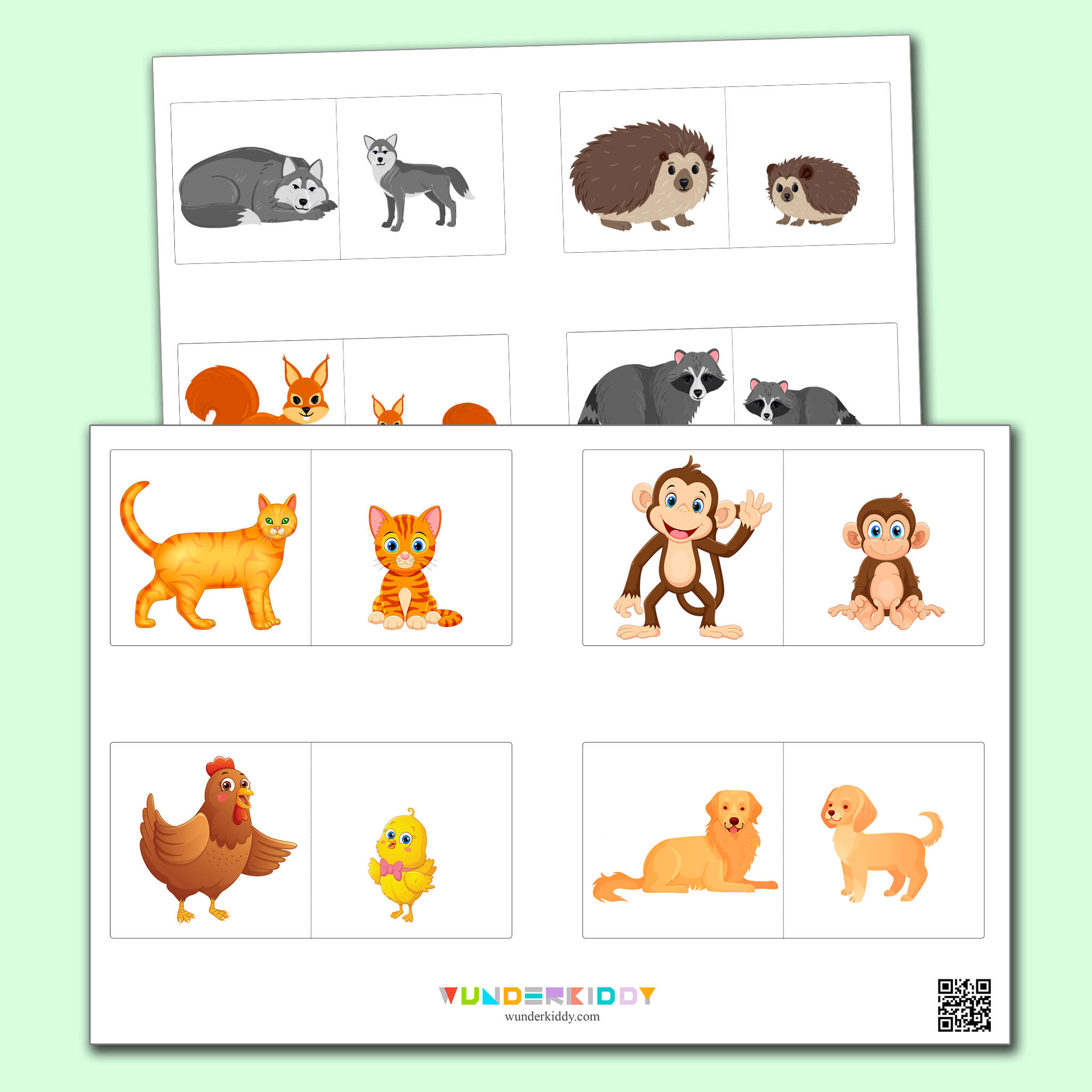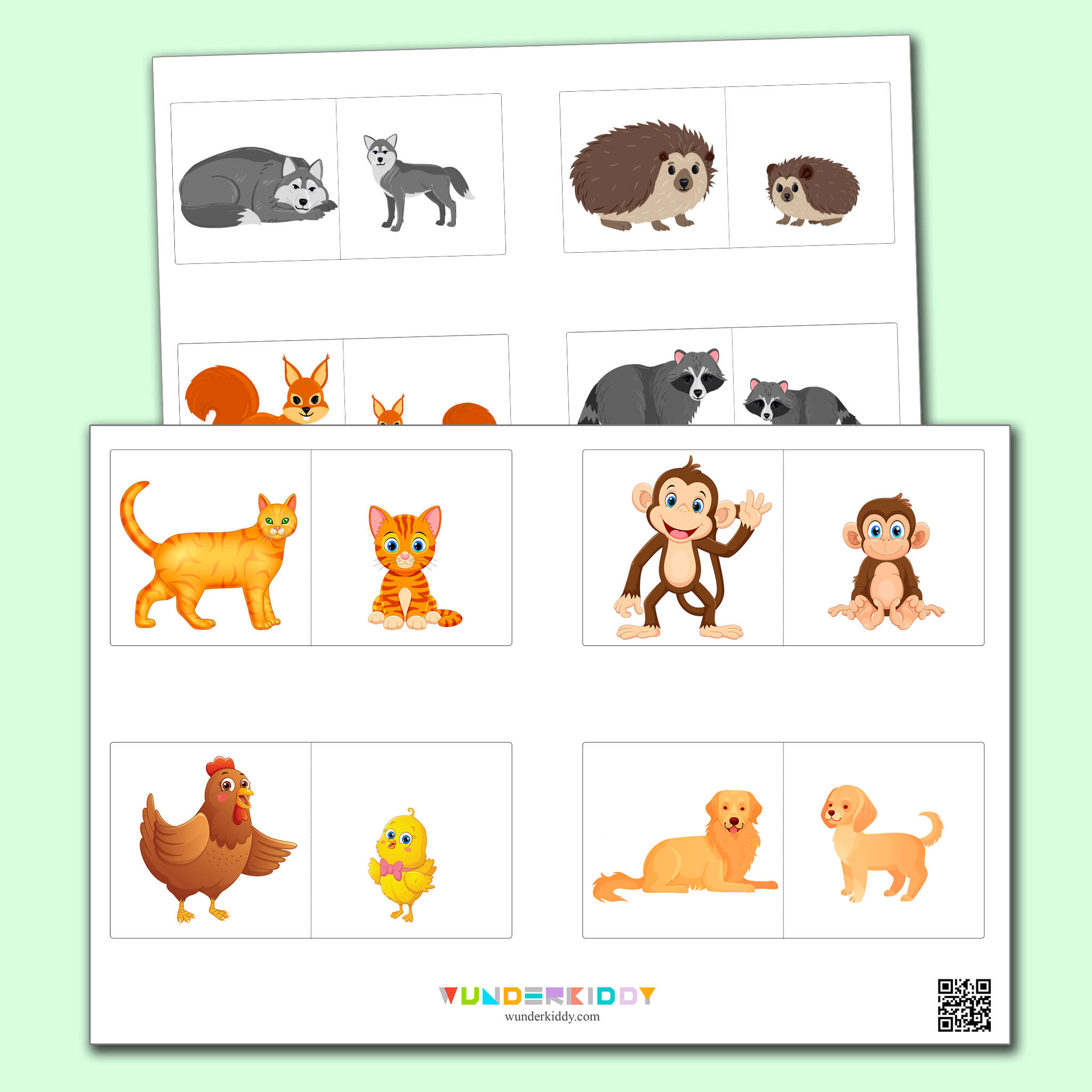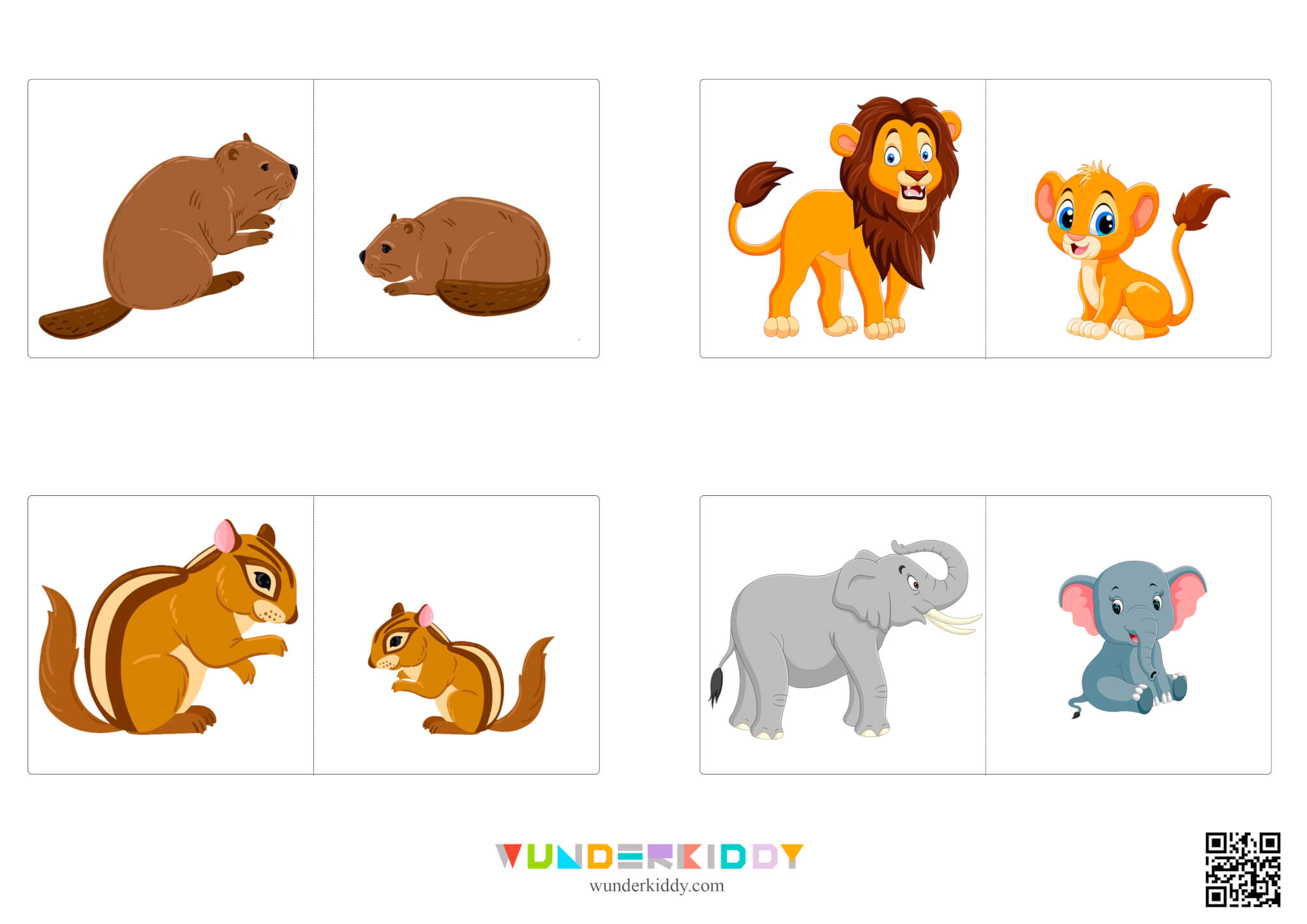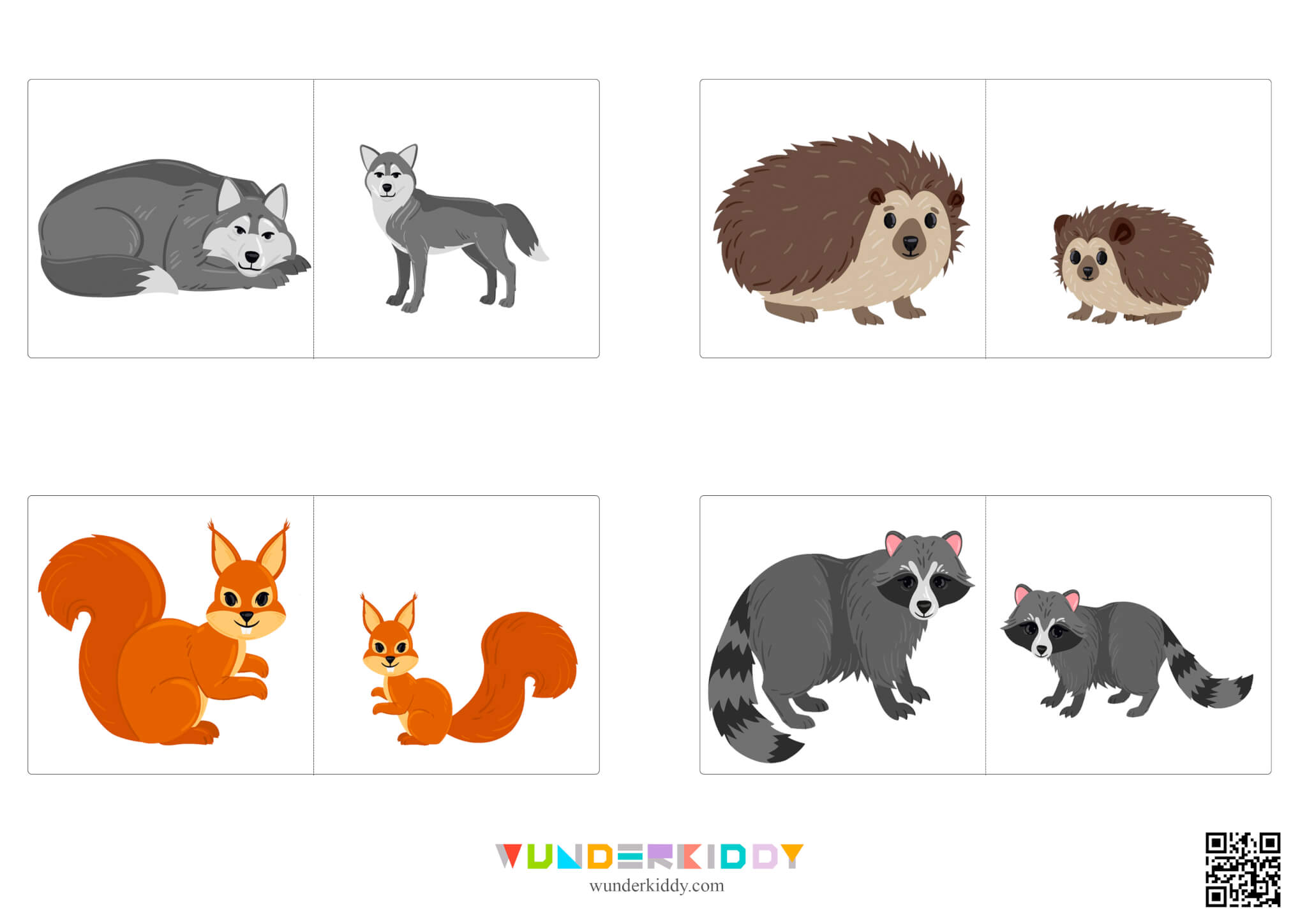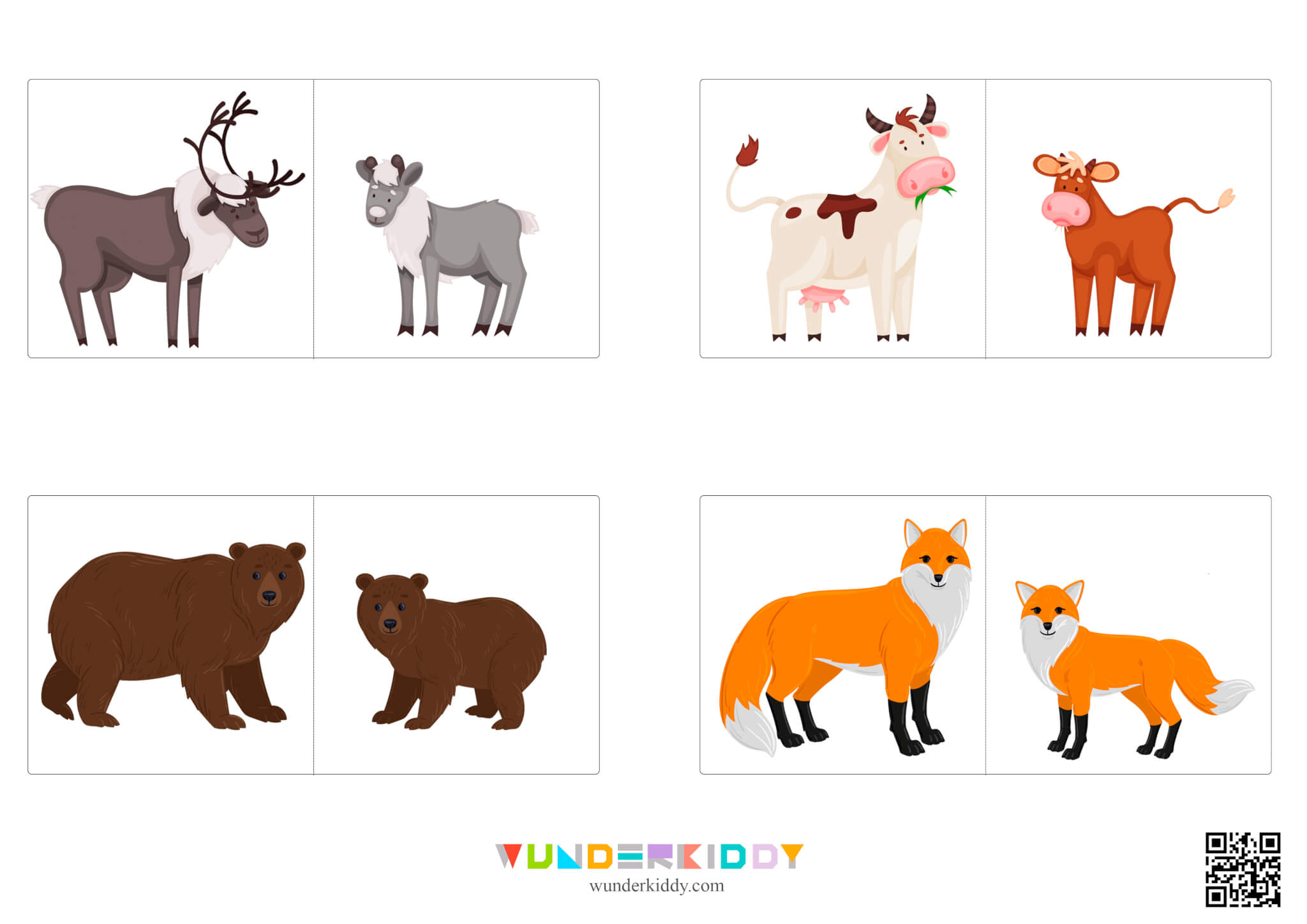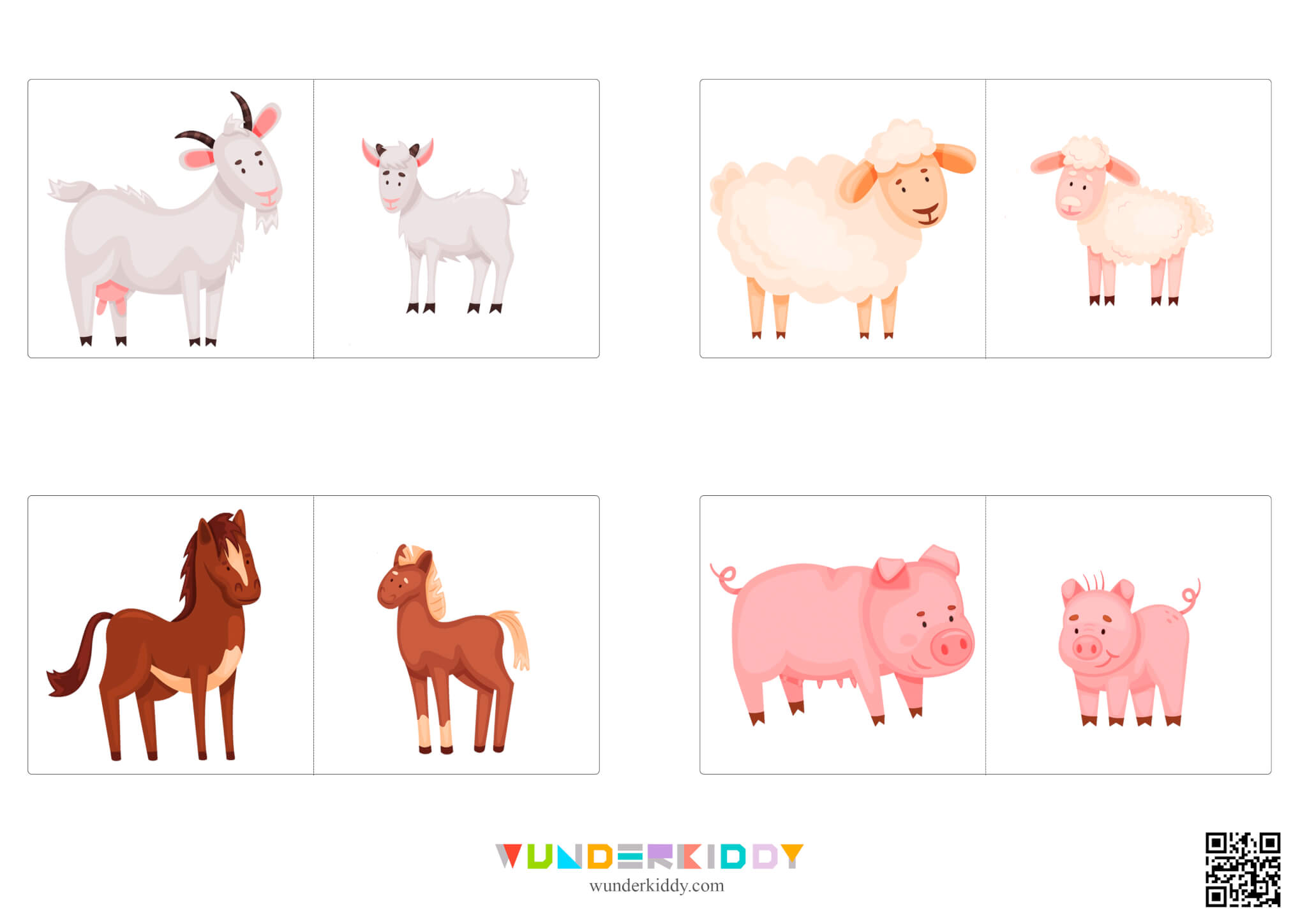 The toddler game «Animal Offspring» for children from 2 years old will develop logical thinking, improve speaking skills and introduce kids to the animal world.
Print the pages with the task and cut into cards. Each of them represents one adult animal or its cub. In the game, you need to arrange the cards to form pairs of mother and baby.
First show the child the animals, name them and let him remember them well. After that, lay out the shuffled cards with animals and ask the preschooler to pair the animals and name them. For children over 3 years old, you can complicate the task and ask them to divide pairs of animals in two groups: wild and domestic.