PREMIUM ACCESS
to 3 100+ kindergarten worksheets
GET IT
X
Happy, Sad and Angry Sorting Activity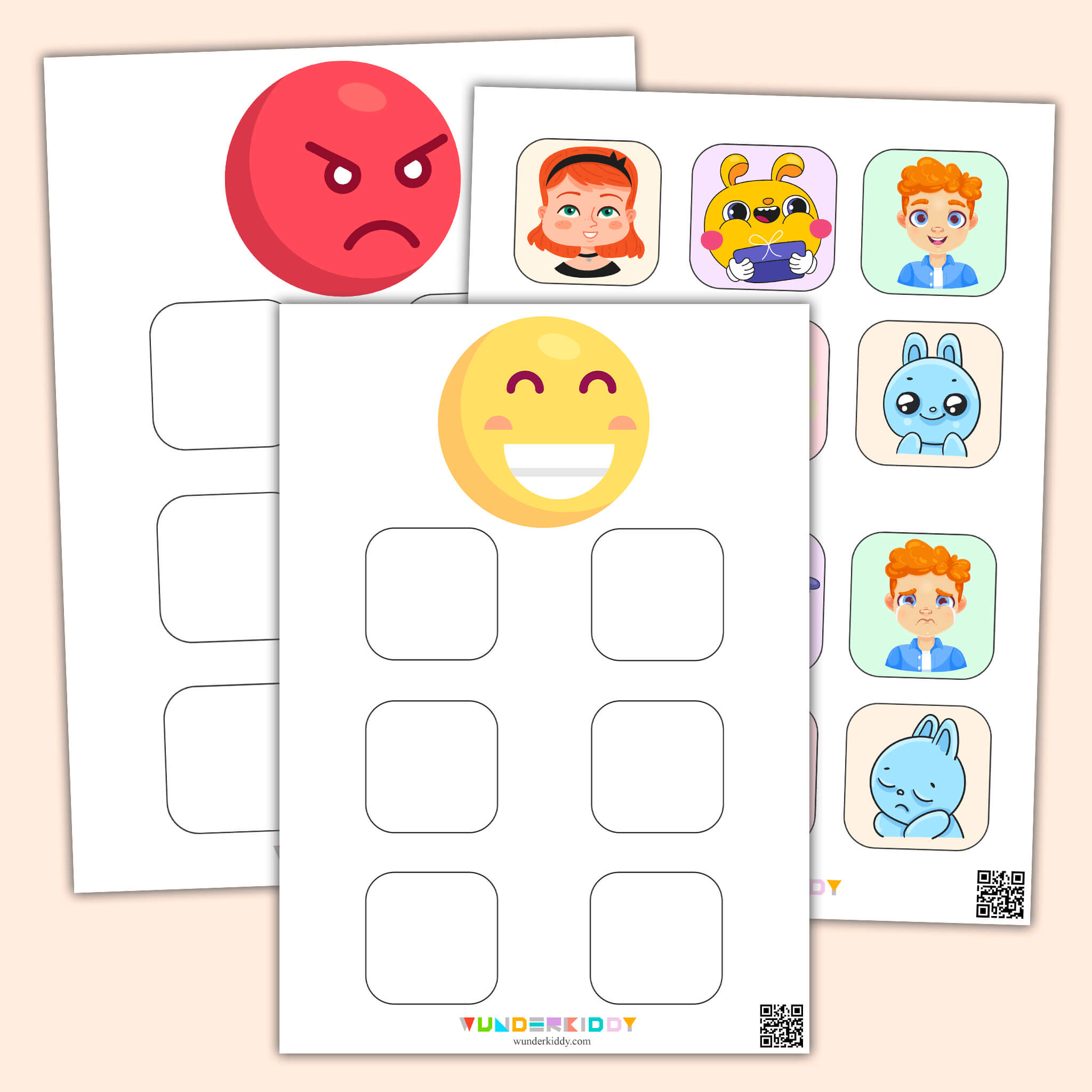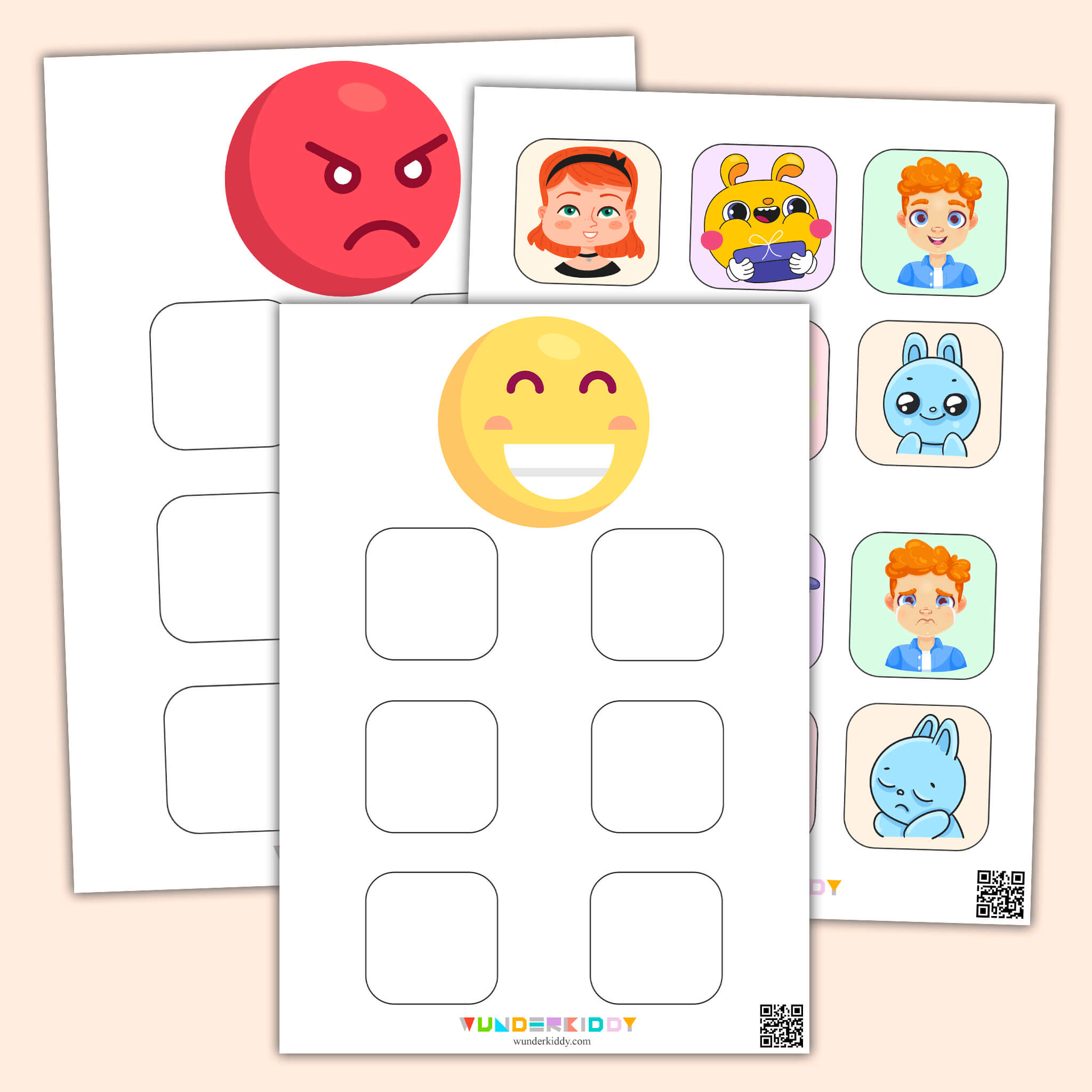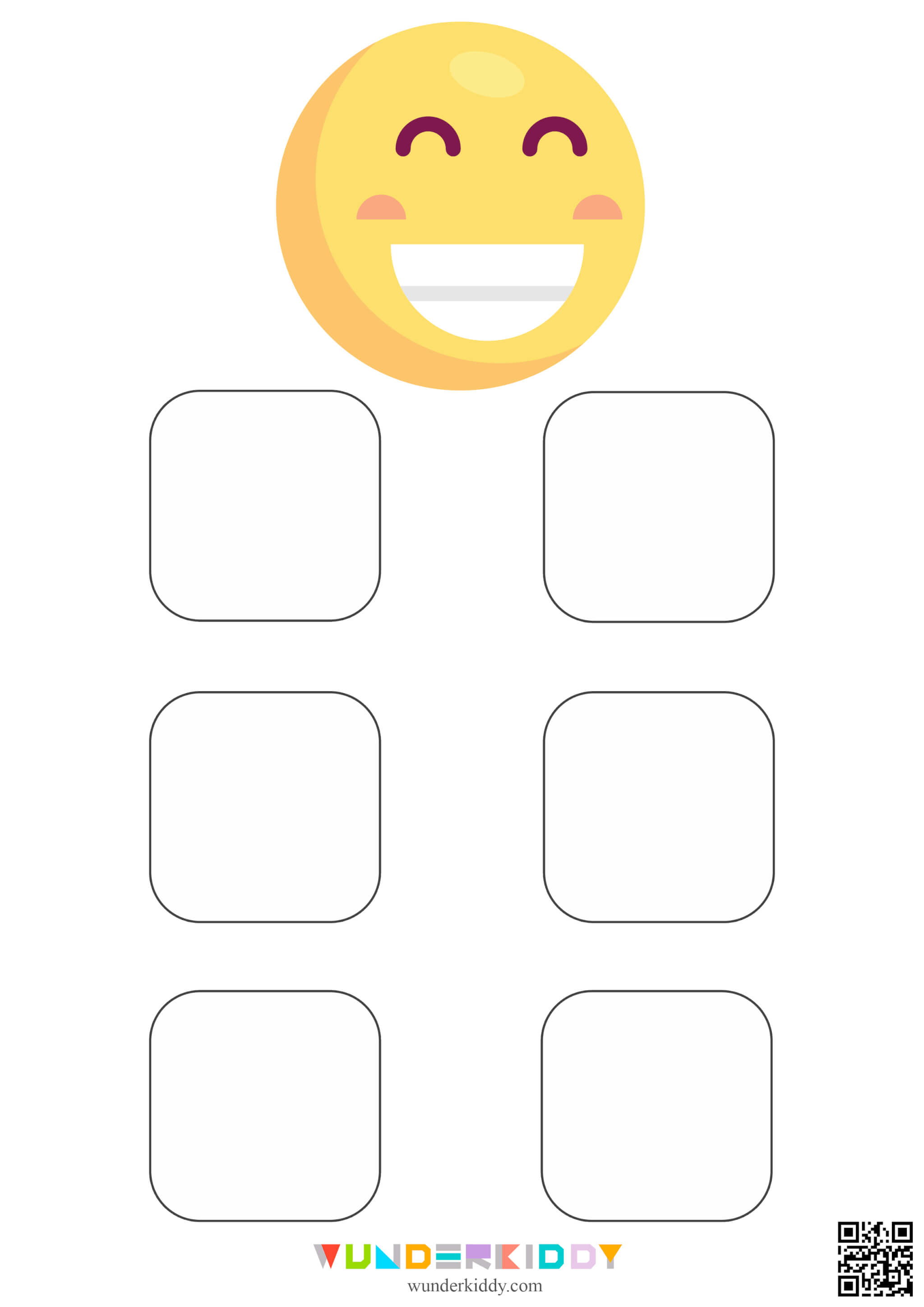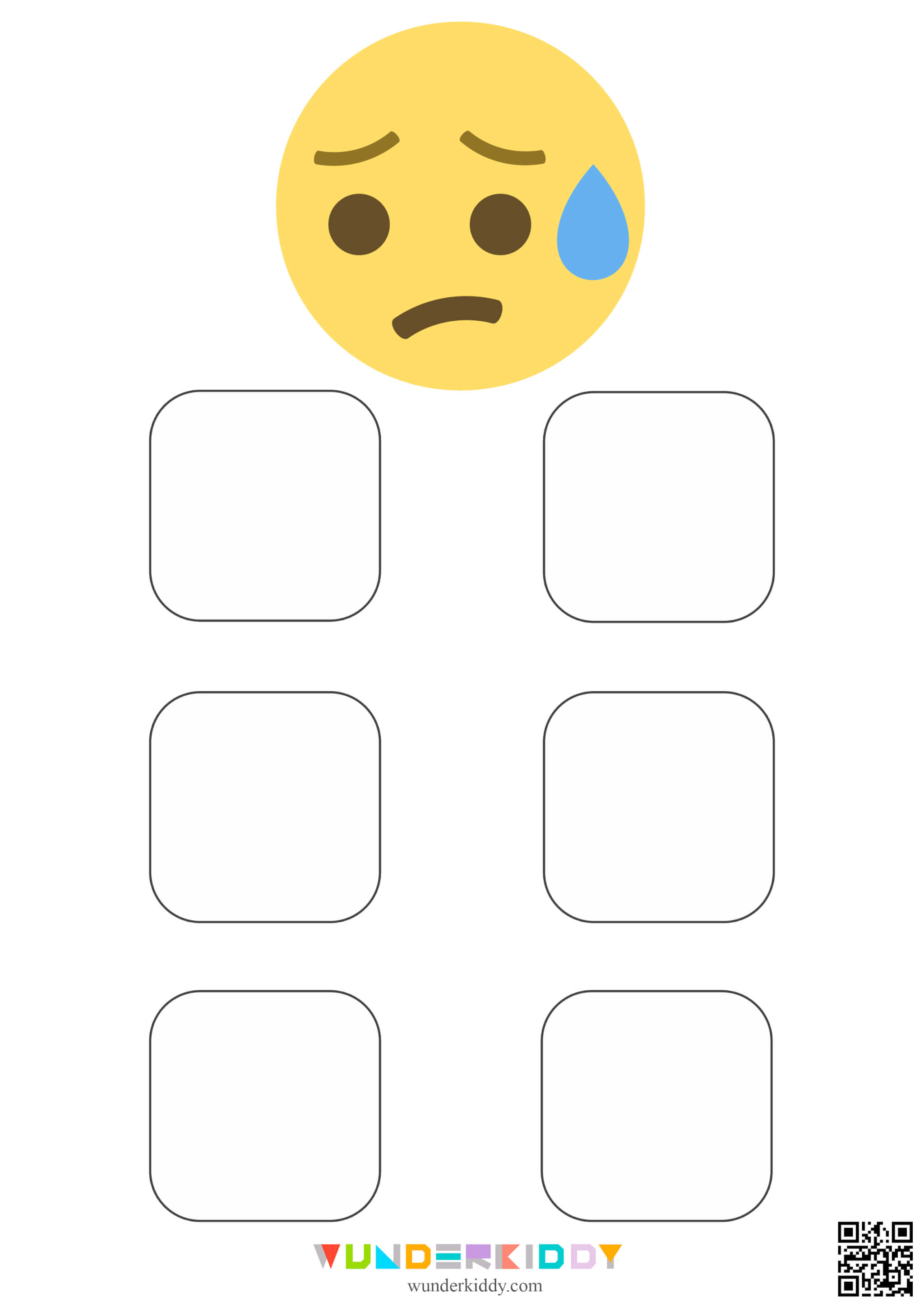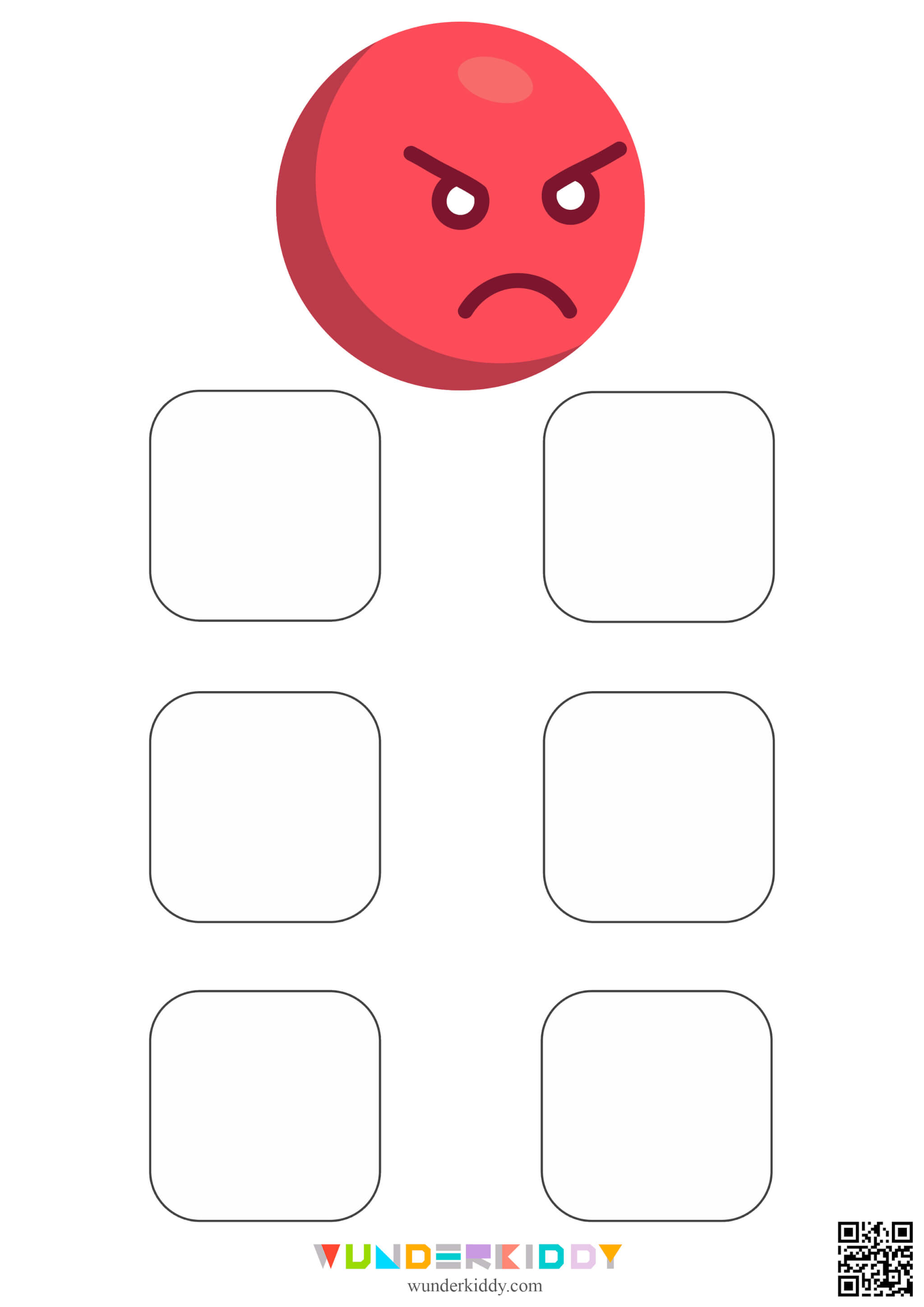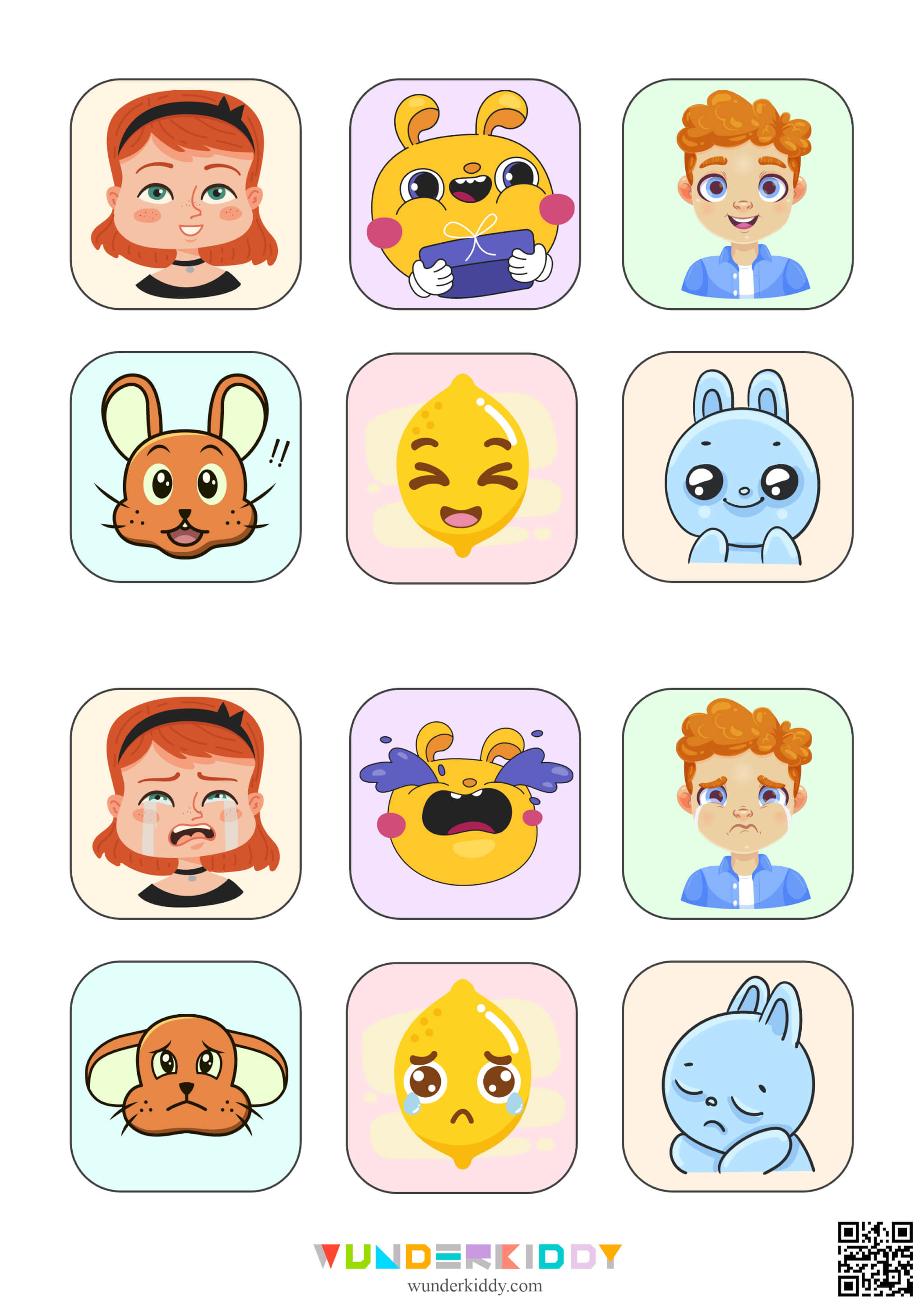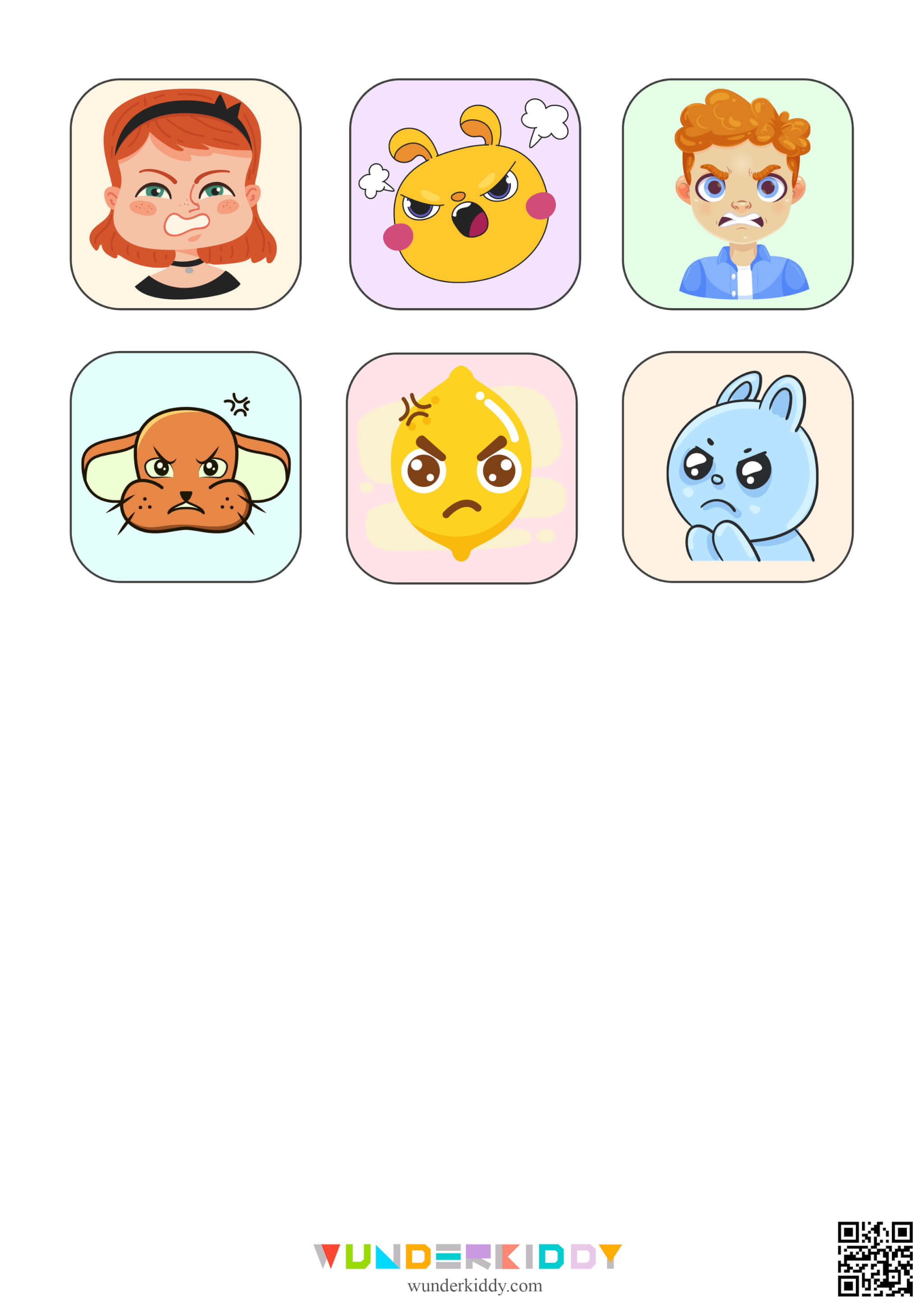 Developing game Happy, Sad and Angry teaches children to distinguish their emotions and feelings. This learning activity improves children's emotional intelligence, attention to details and logical thinking. The task is to divide cards into groups according to emotions they show.
Print the sorting activity gratis on WUNDERKIDDY and cut out cards with emotions. Then mix them and ask a child to sort the cards out. There are worksheets for three emotion groups: happiness, sadness and anger.
While playing, discuss together with a child what emotions they have ever felt and why. The discussion develops kid's speaking skills, enriches vocabulary and help better know emotions and mood of the child.
Previous comments are hidden