PREMIUM ACCESS
to 3 400+ kindergarten worksheets
GET IT
X
Worksheet Count to 20 with Hedgehog and Mushrooms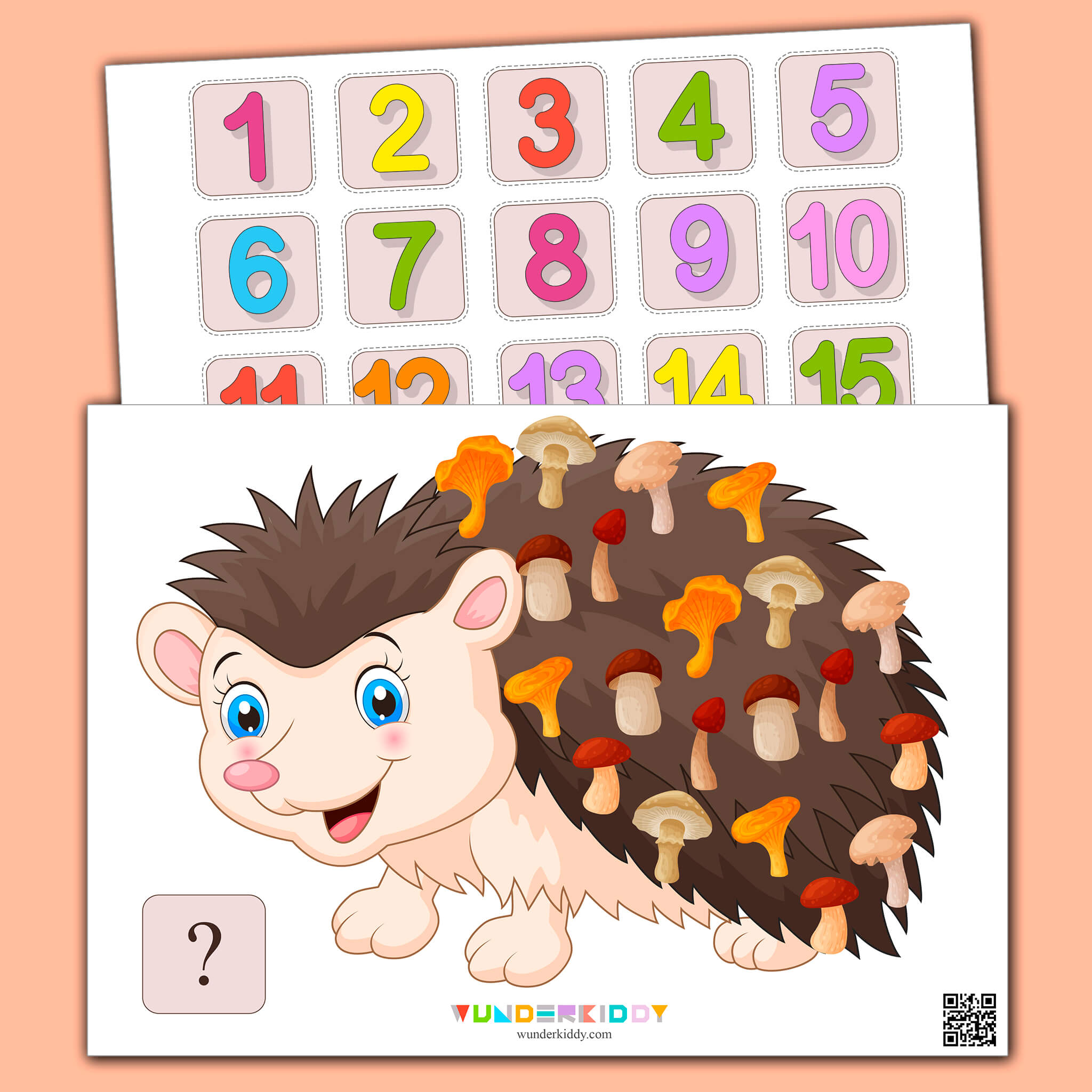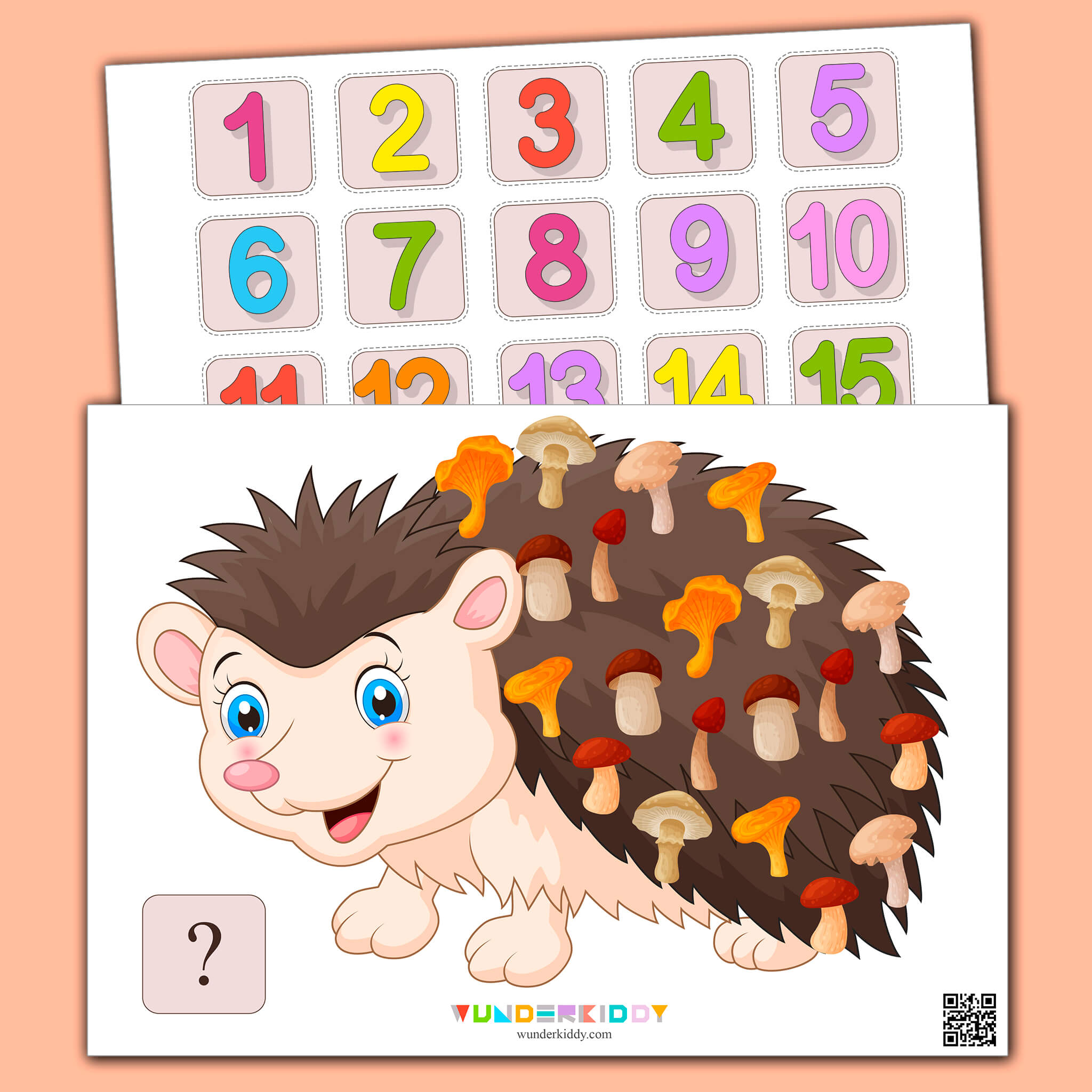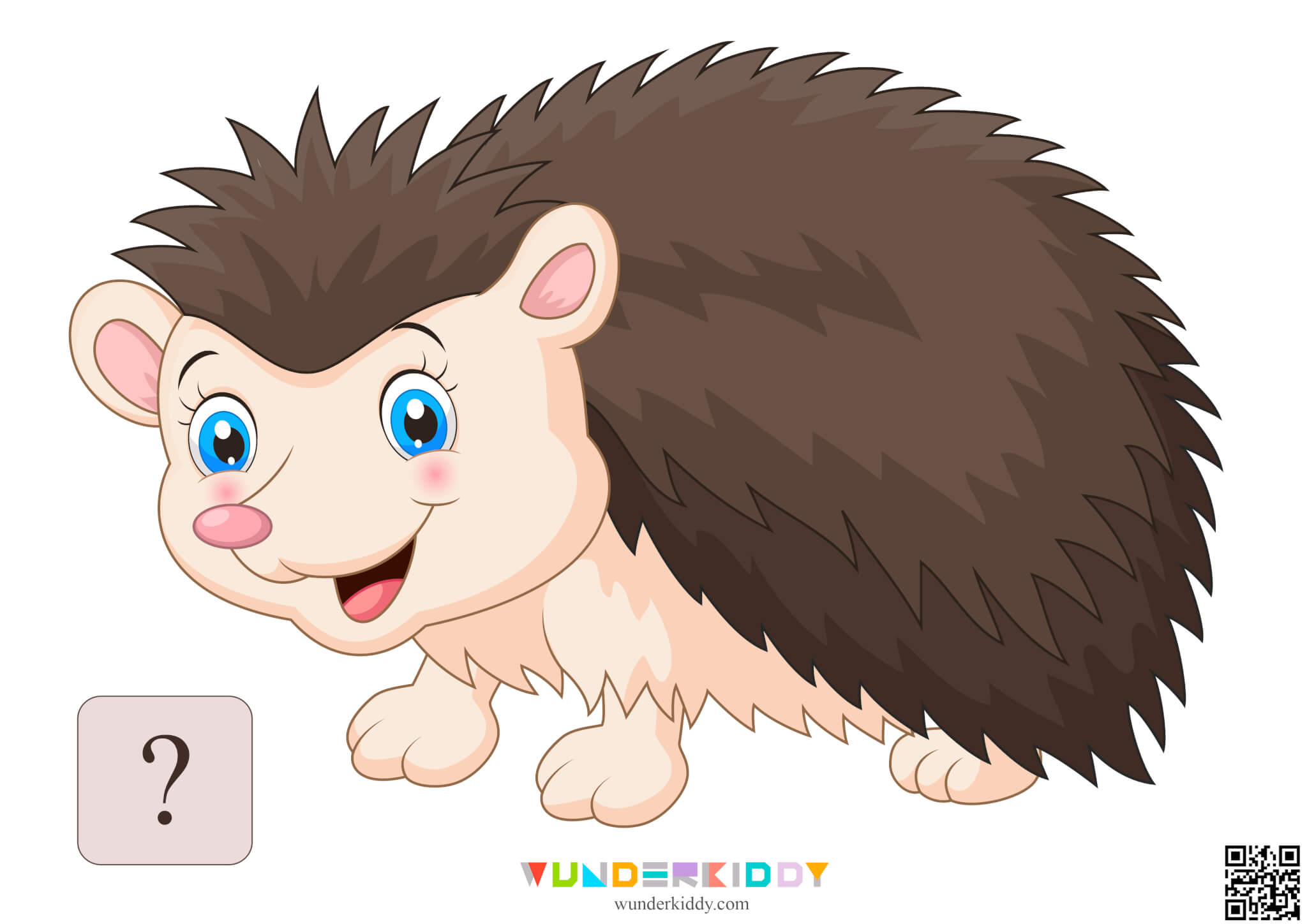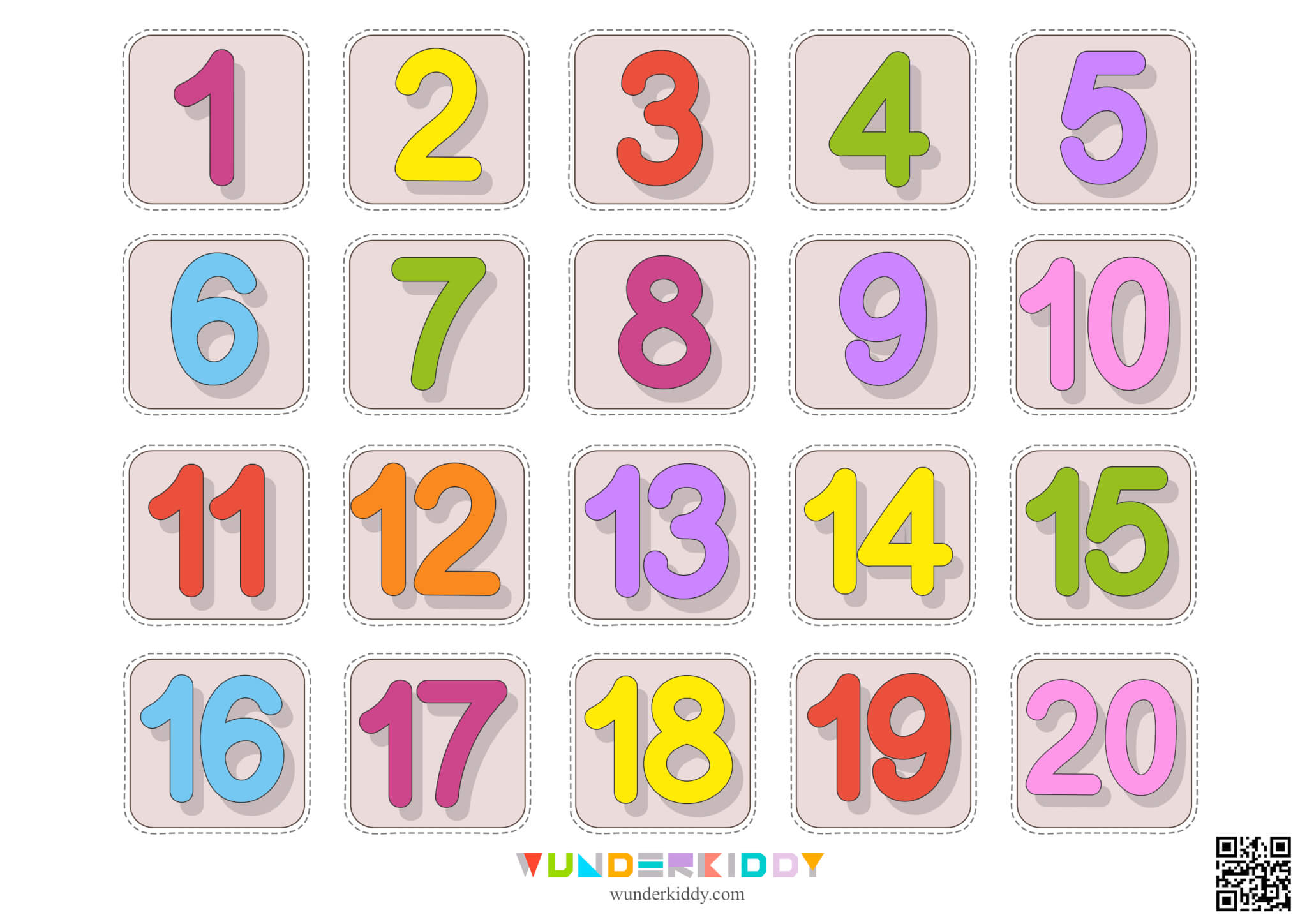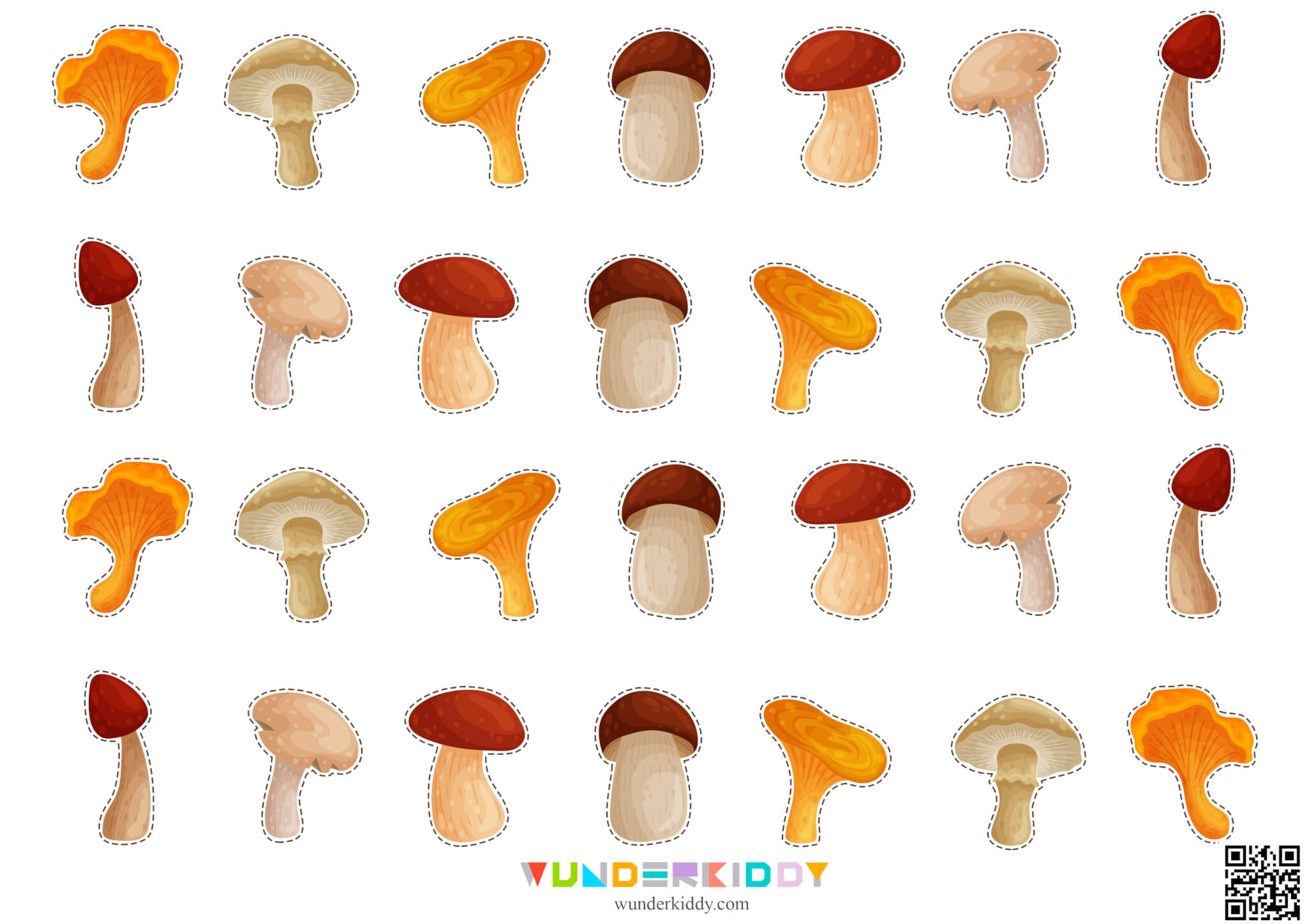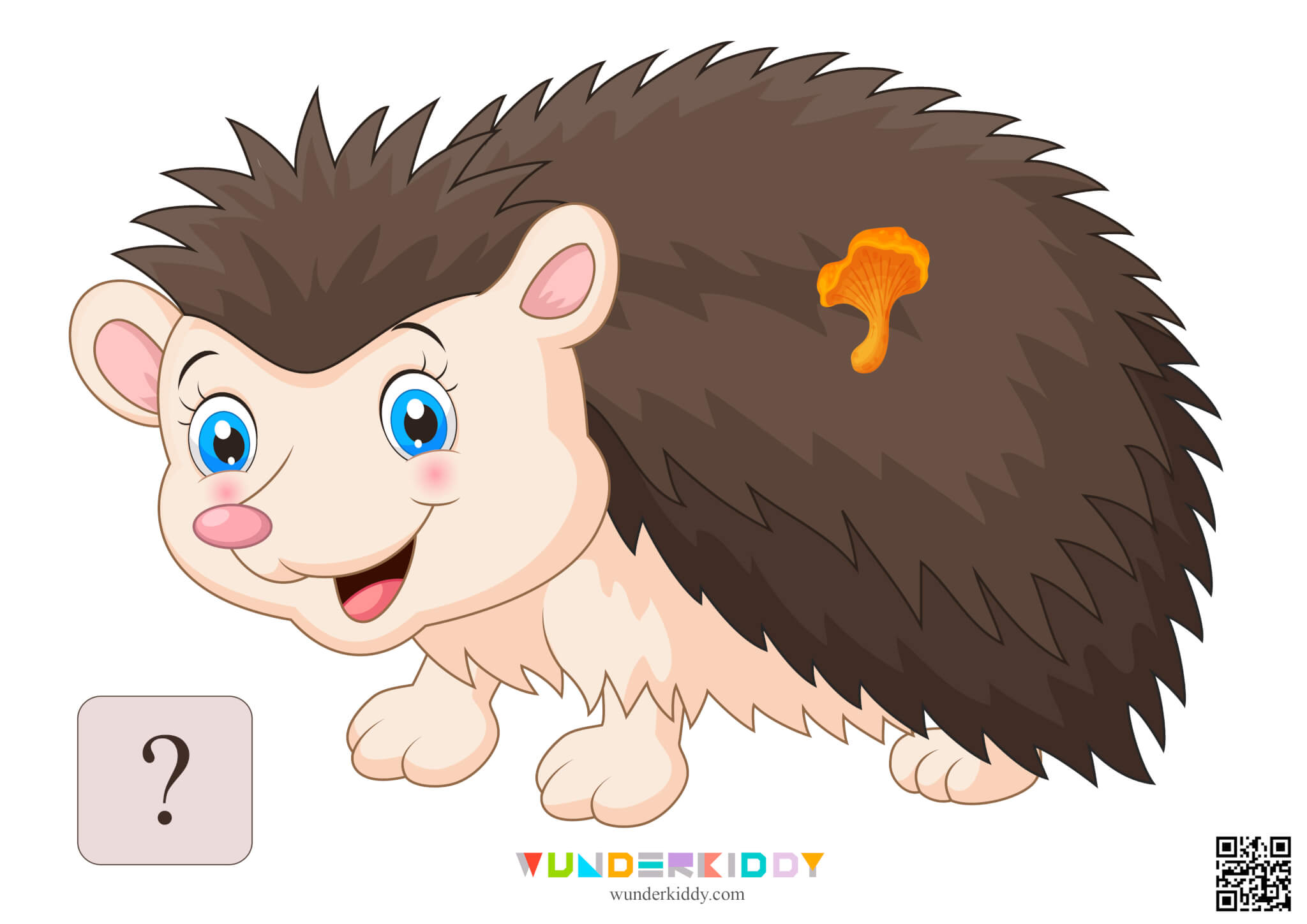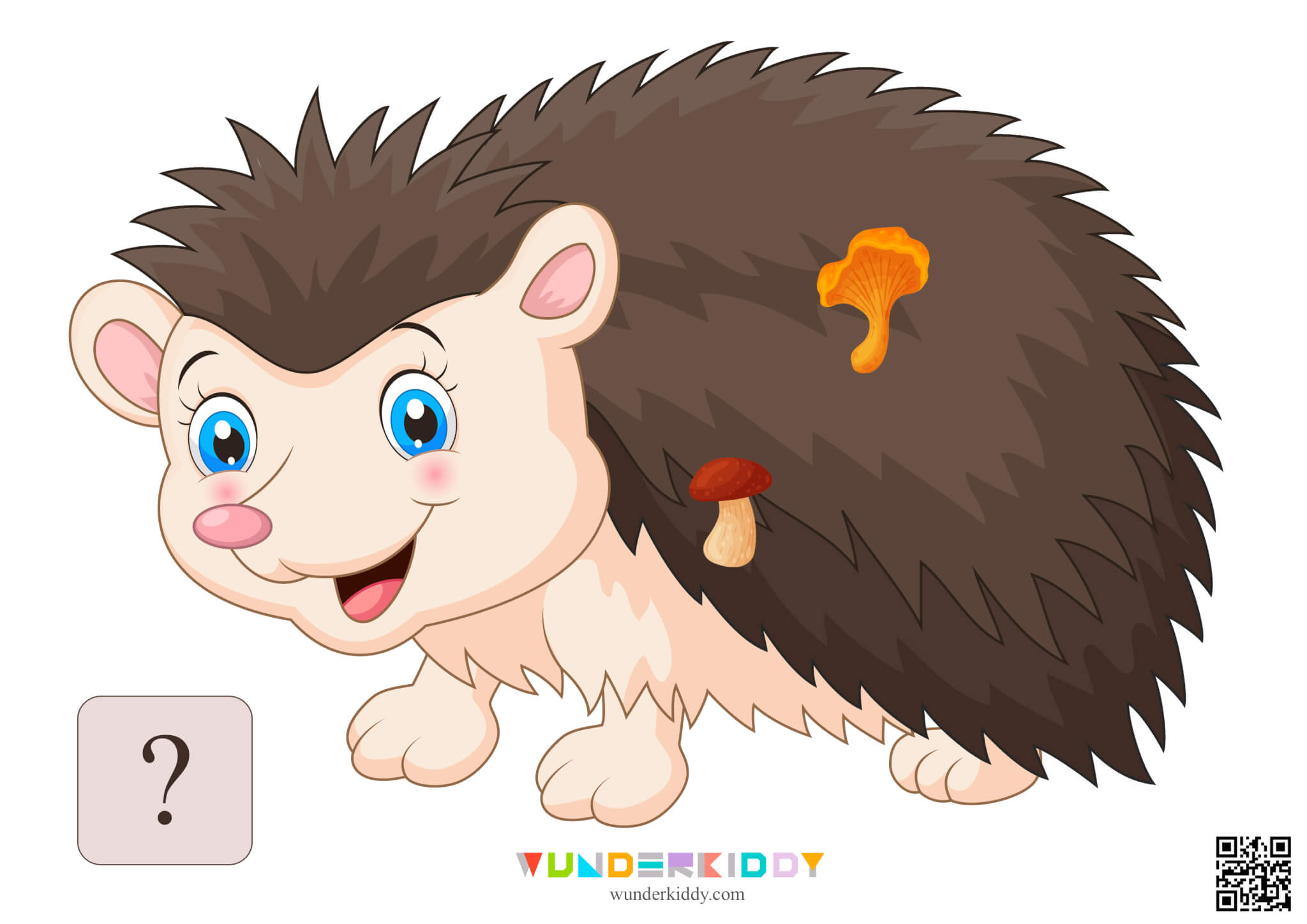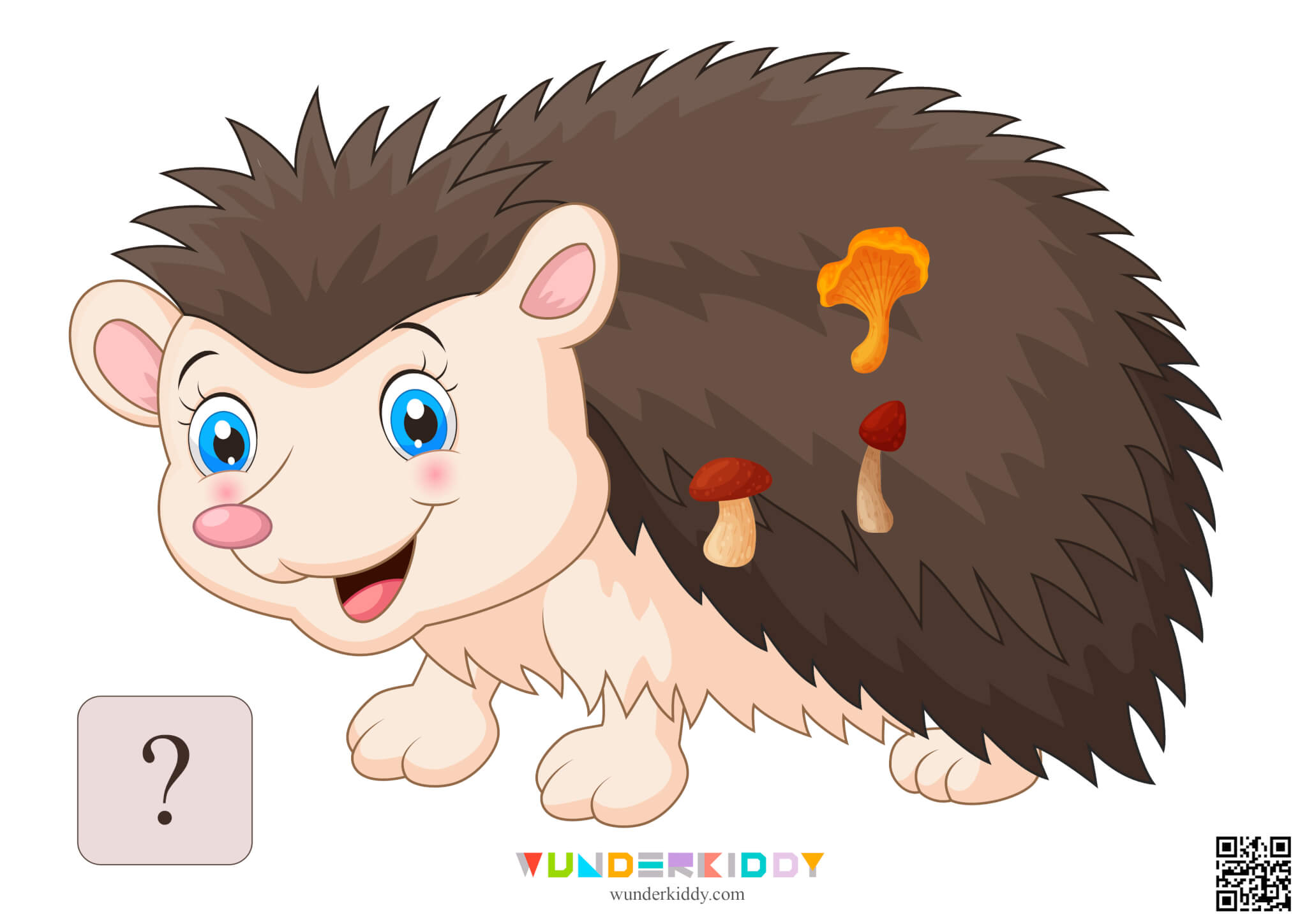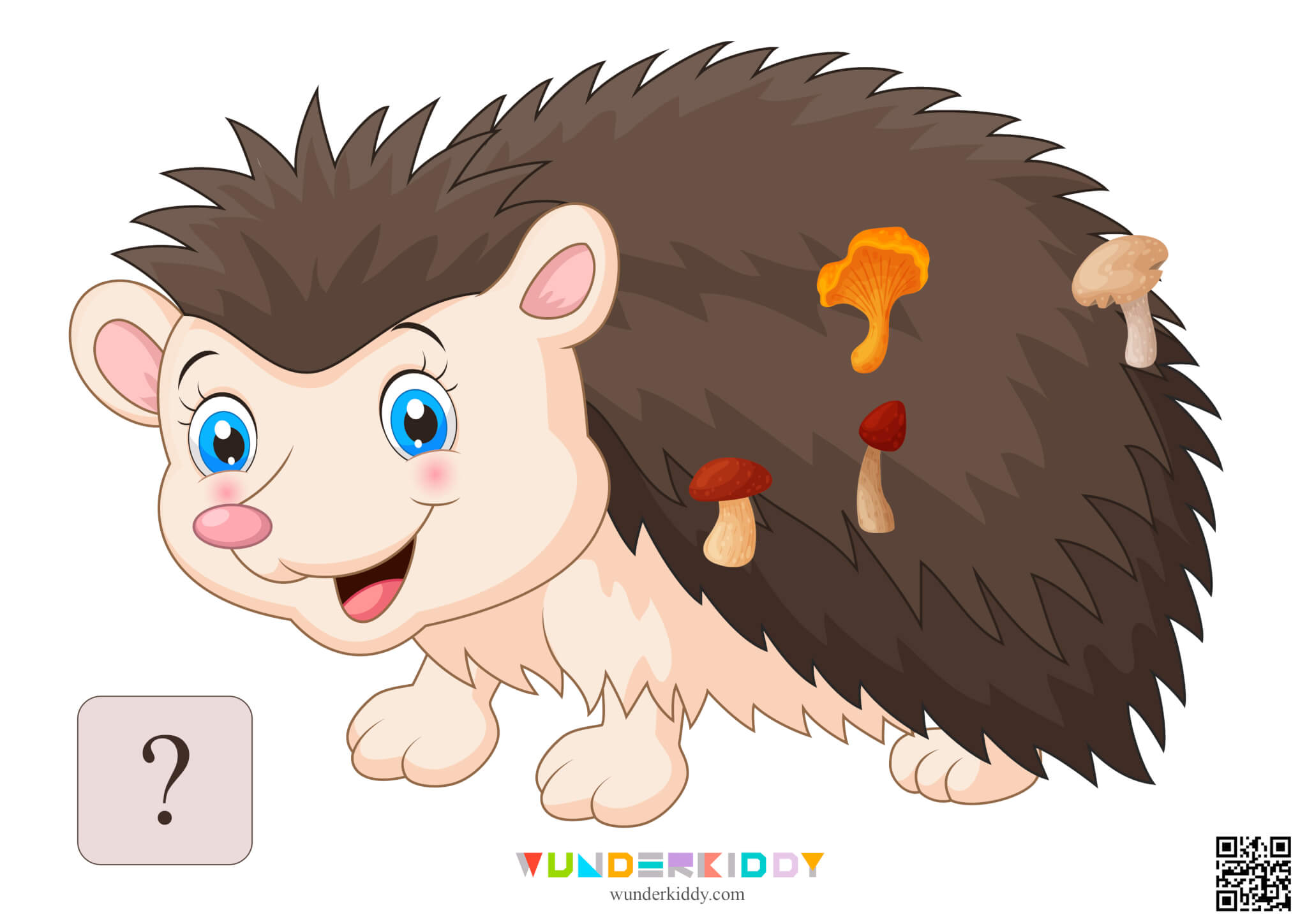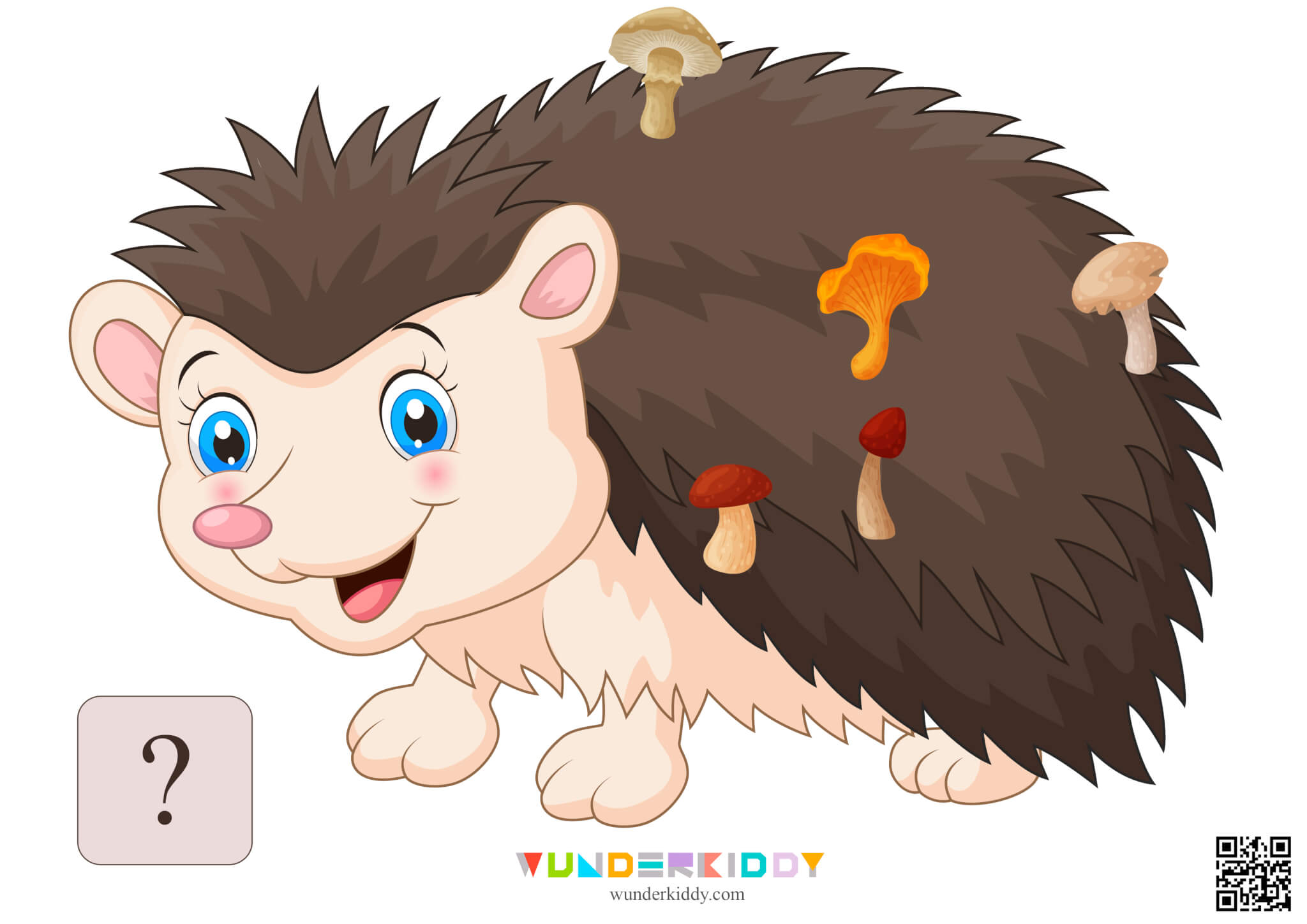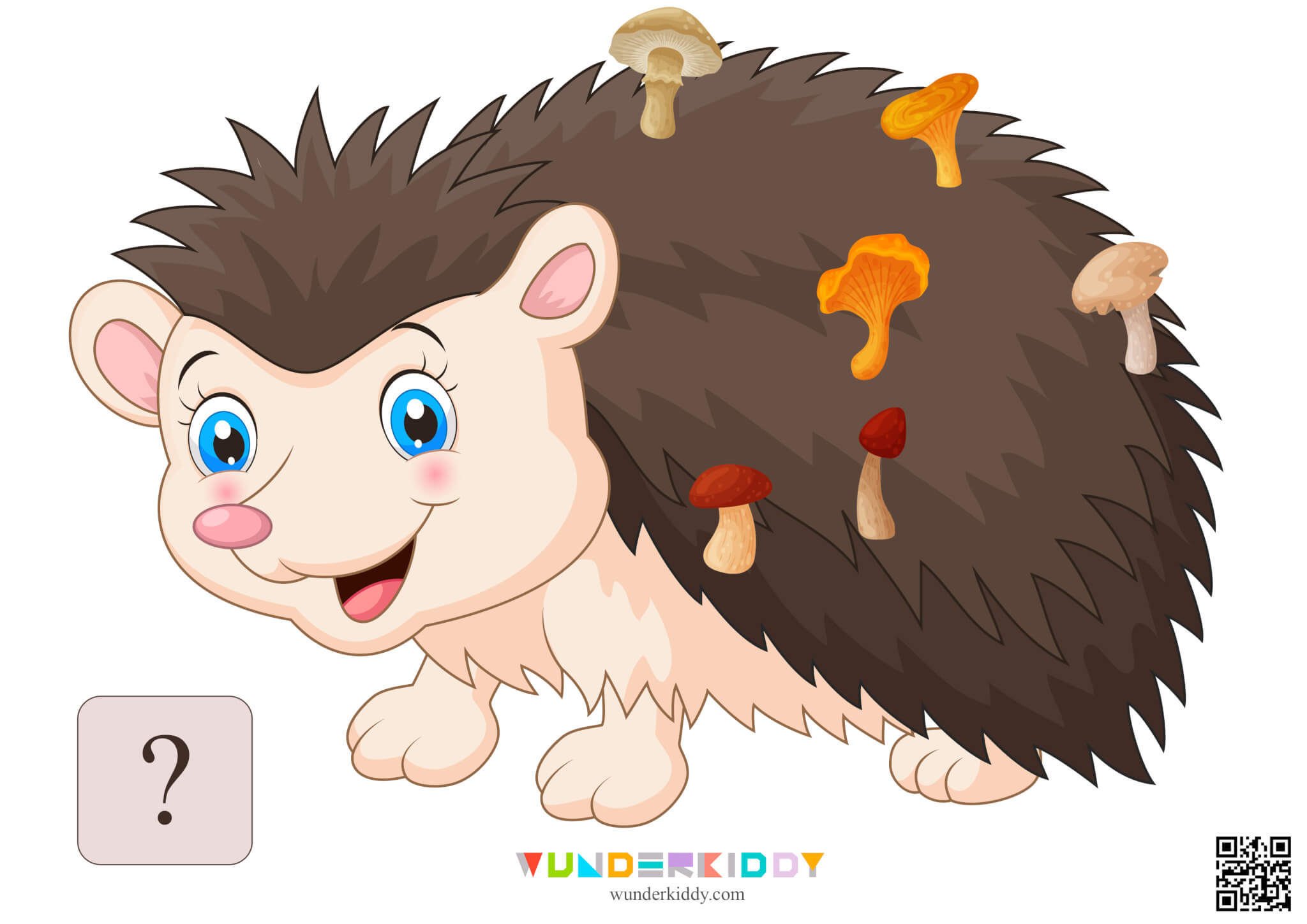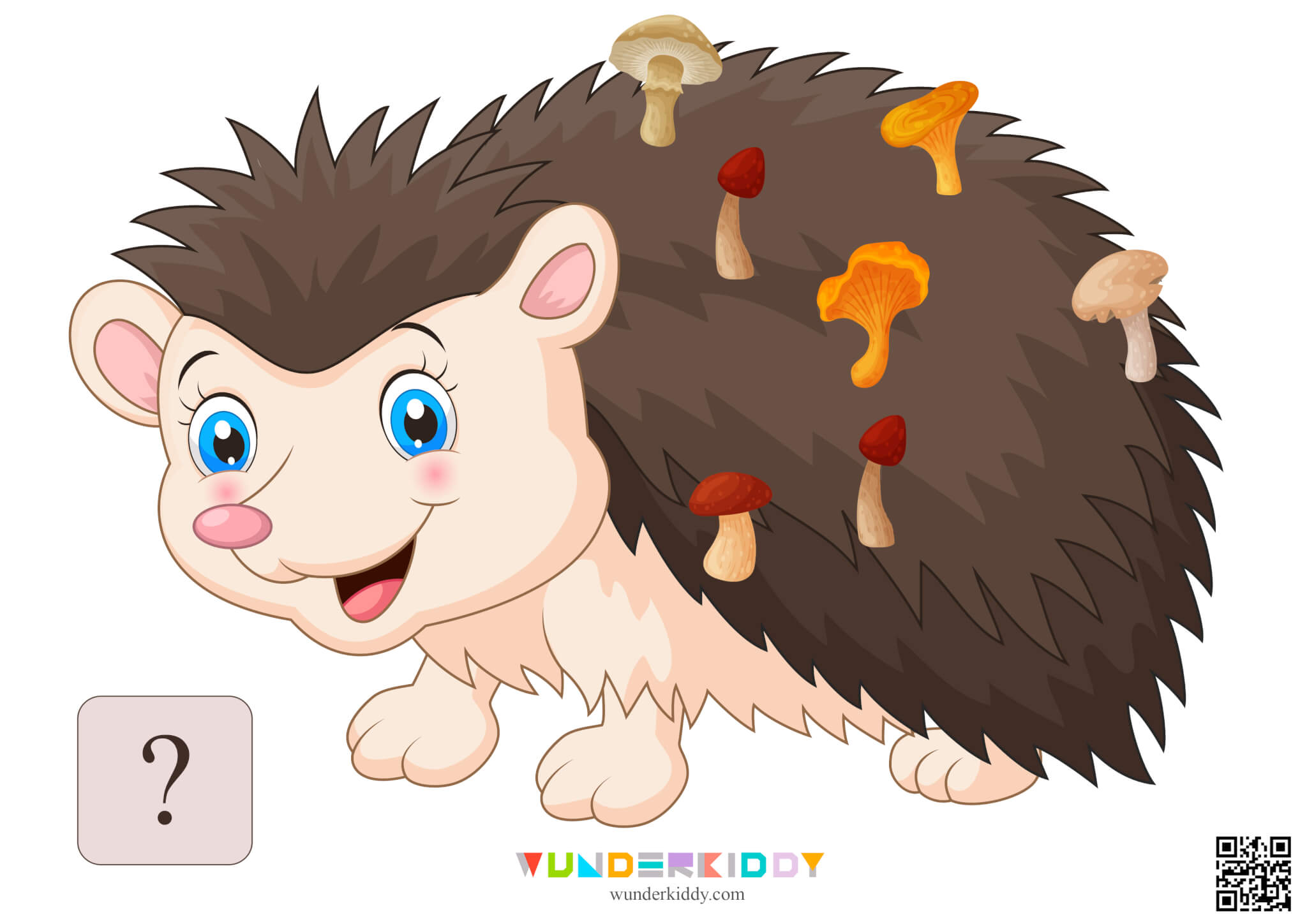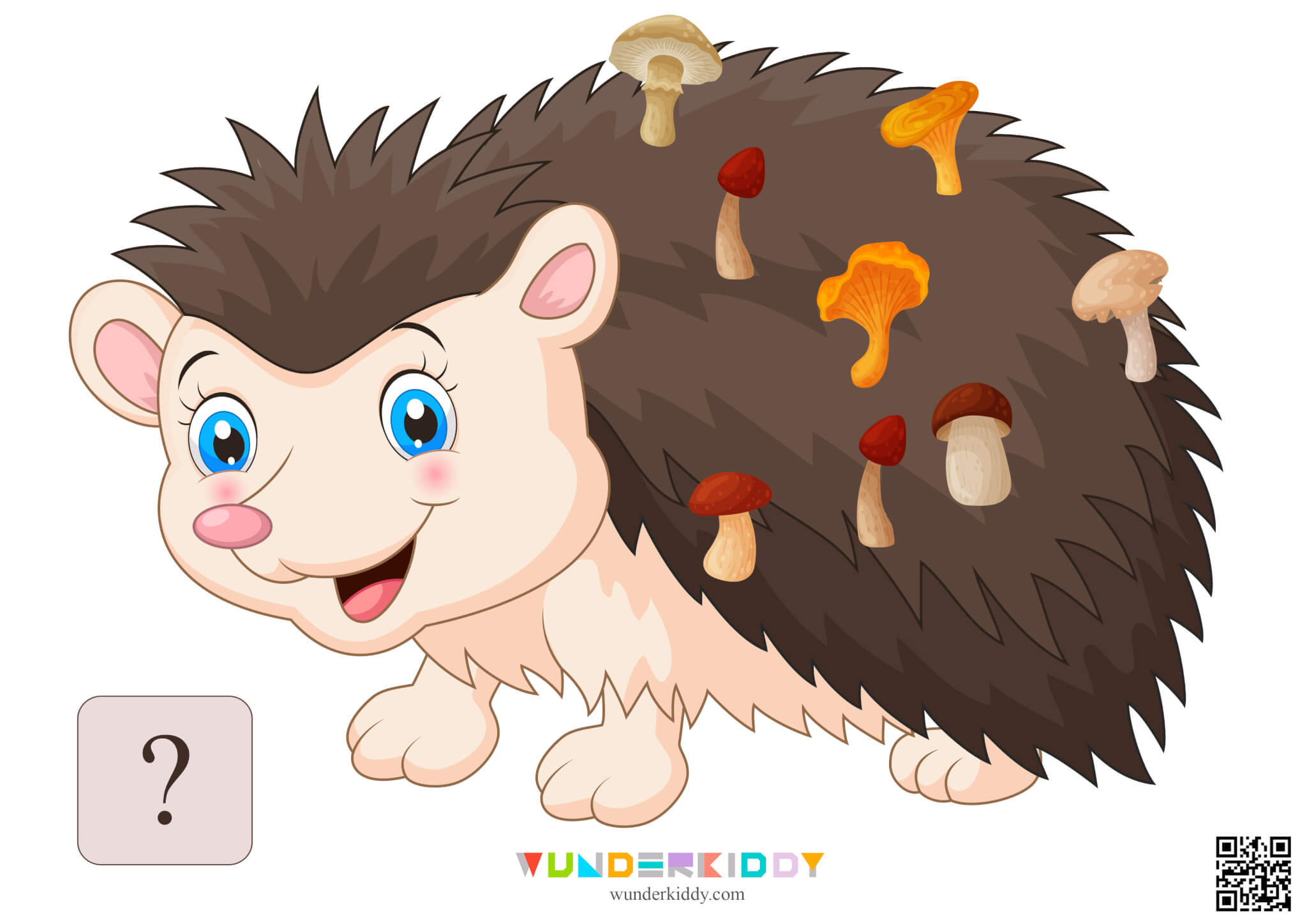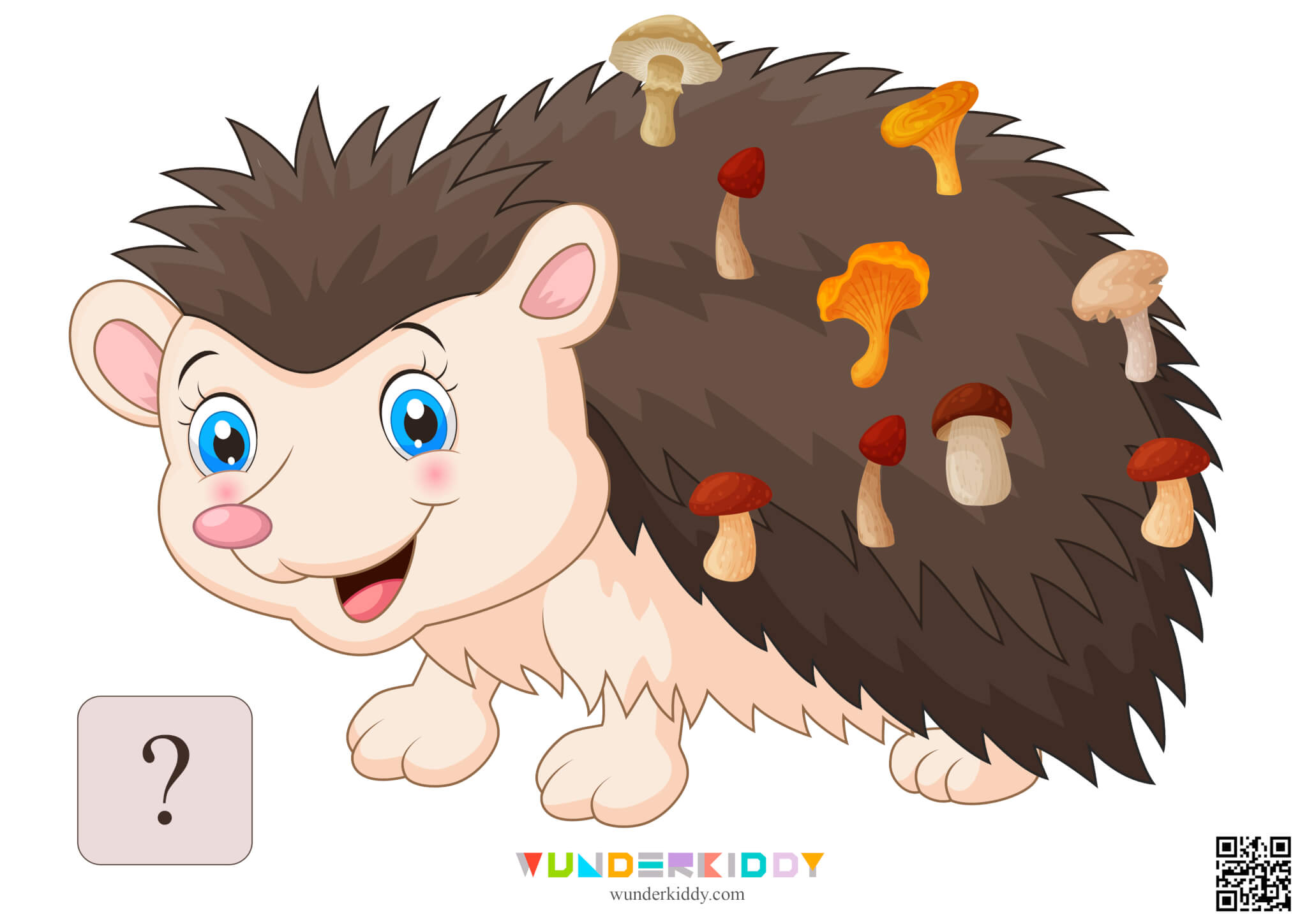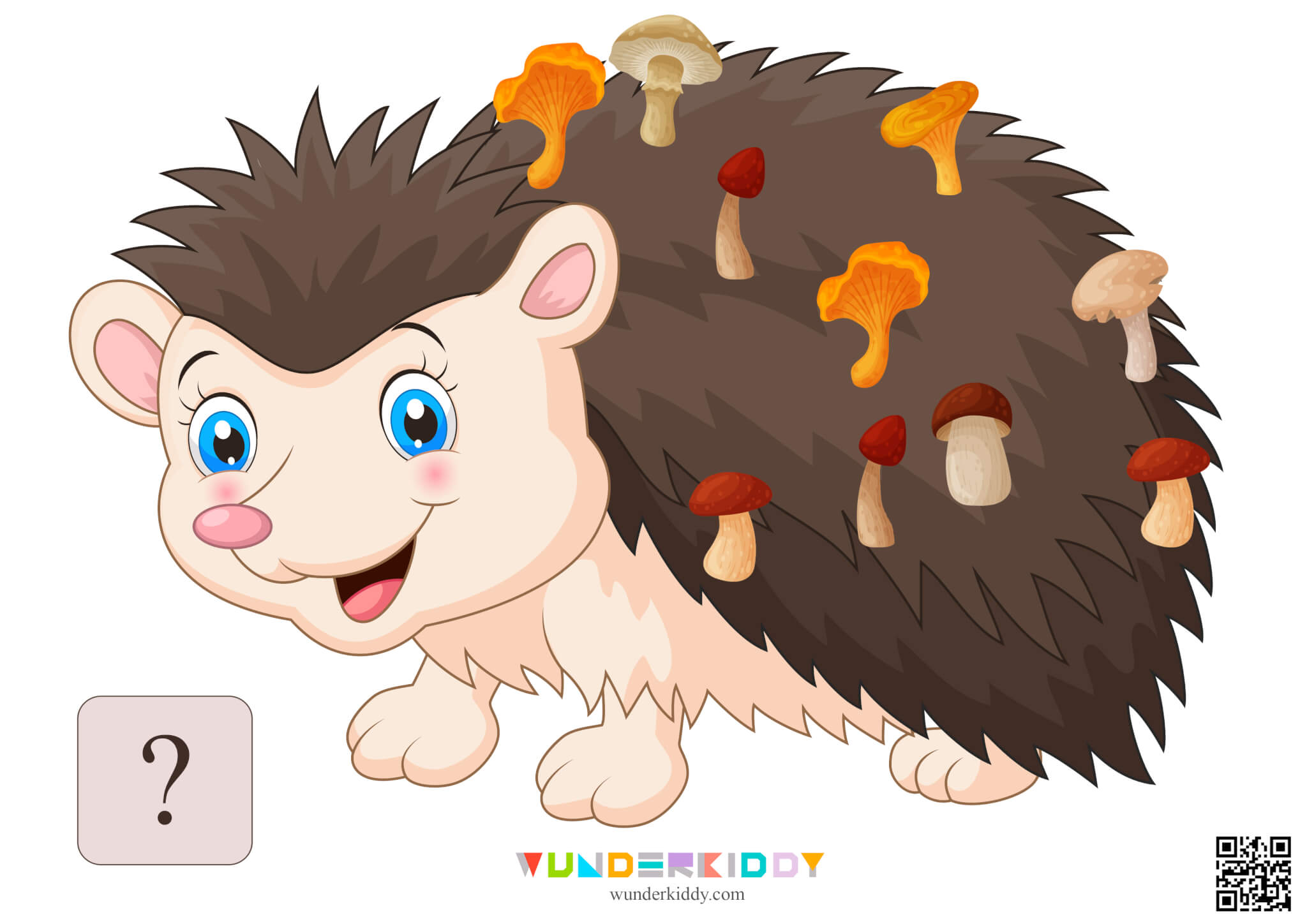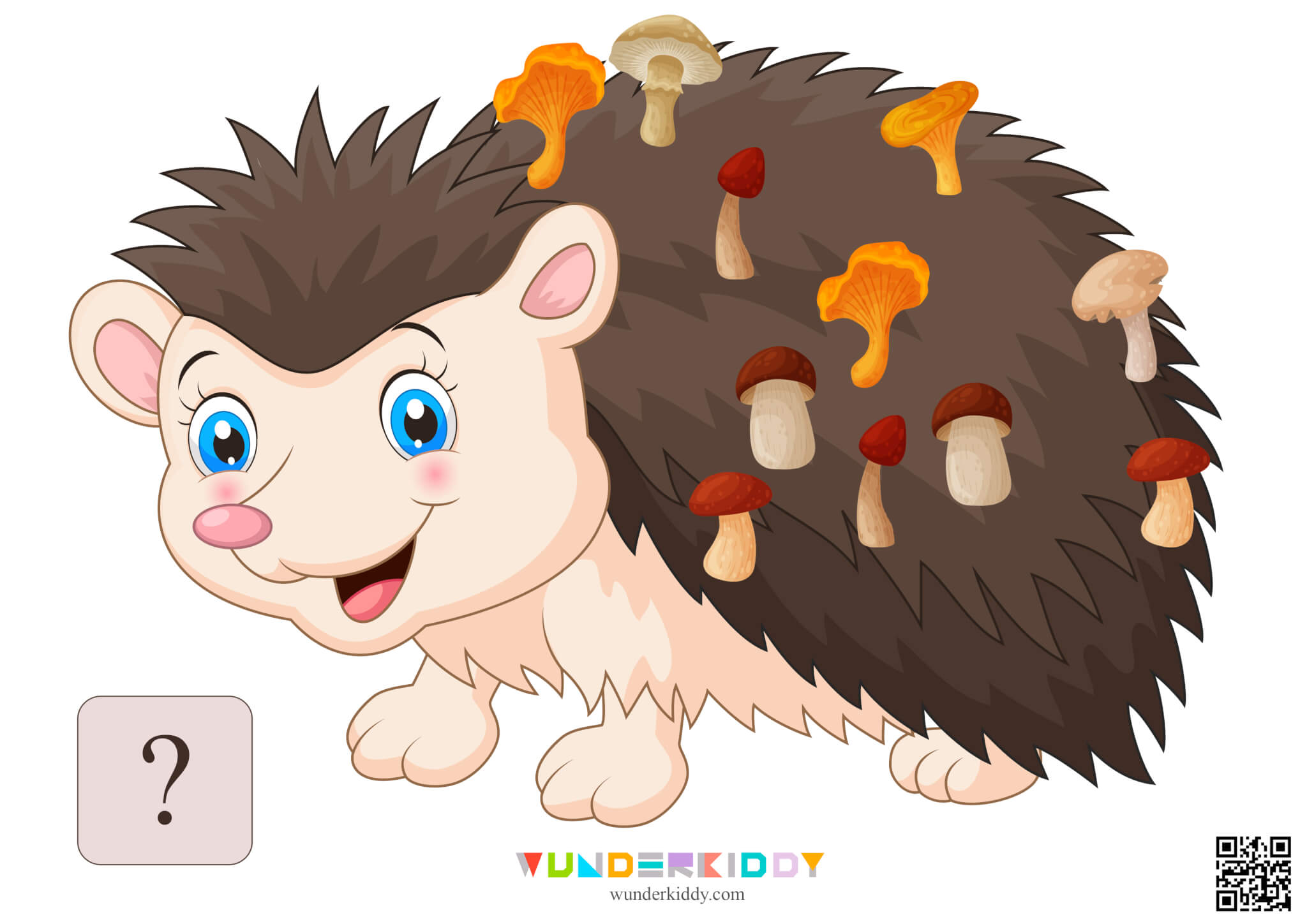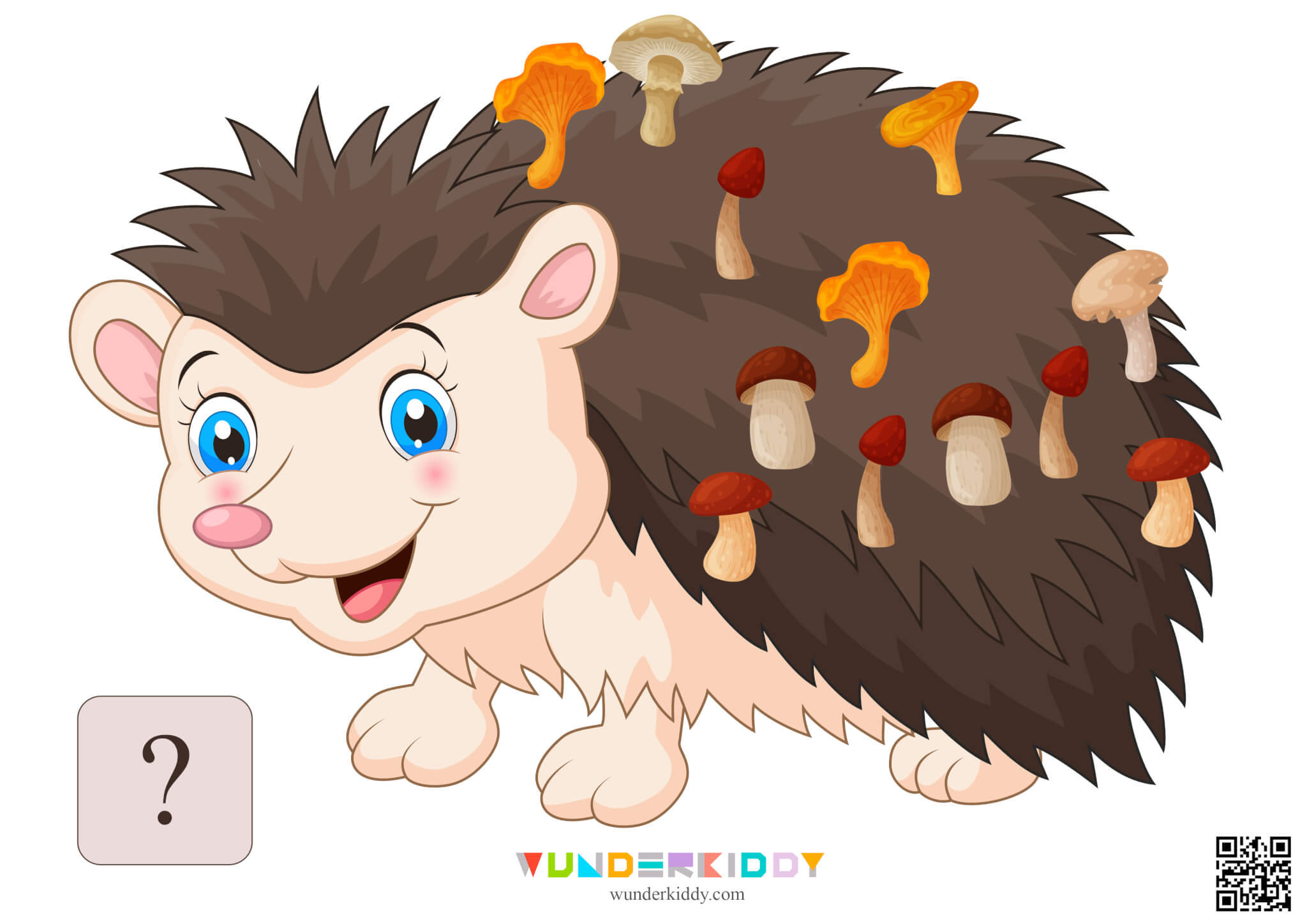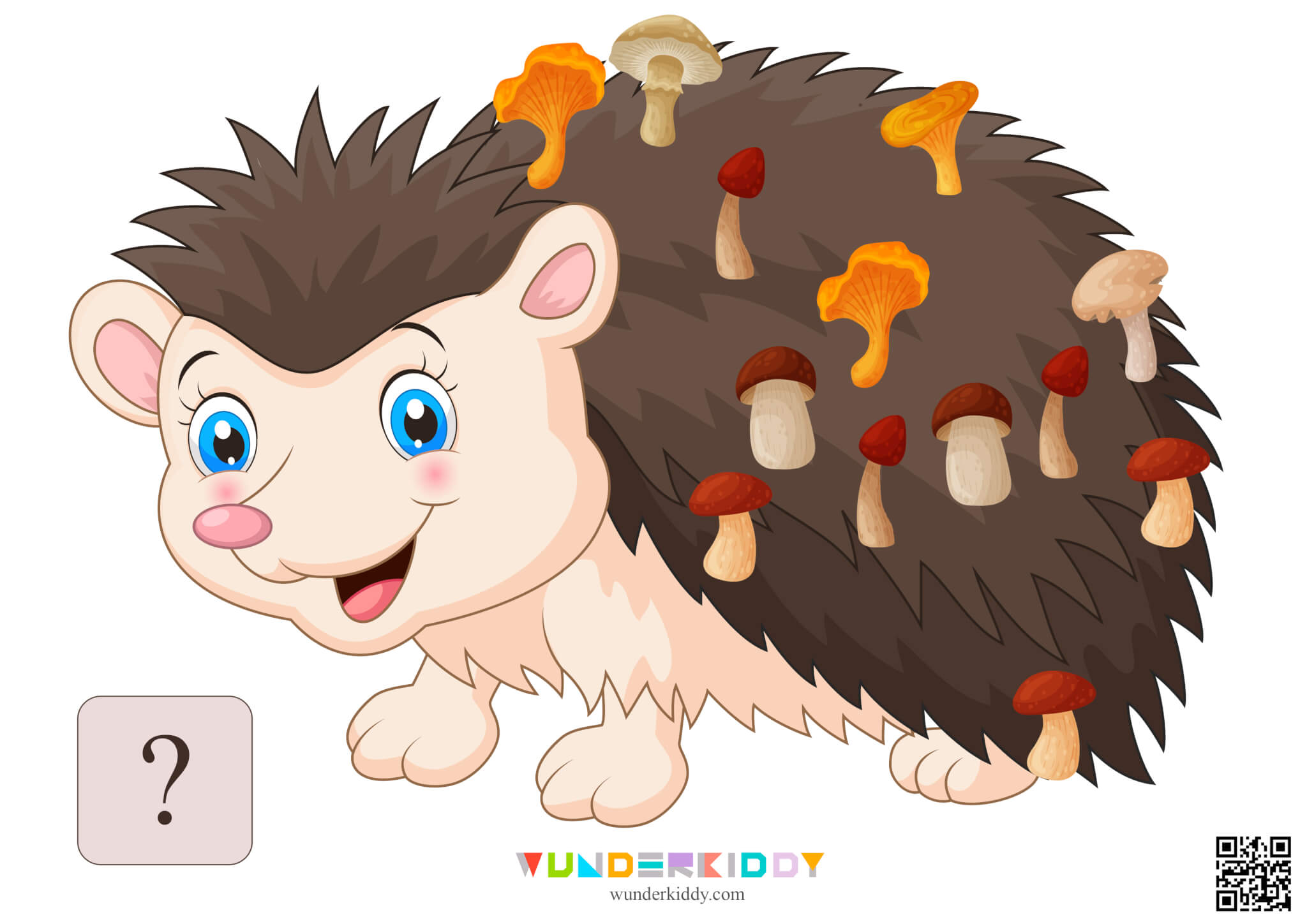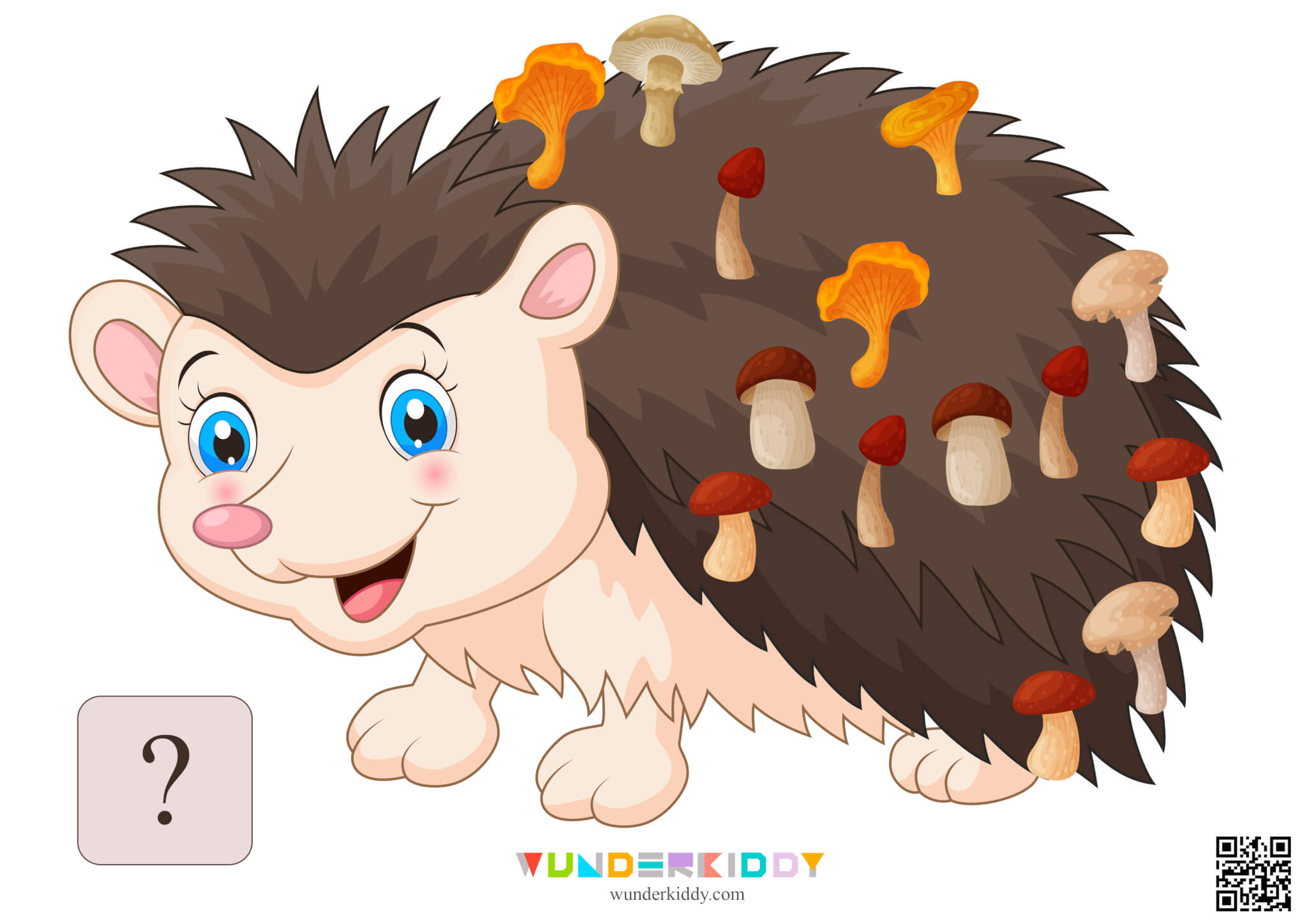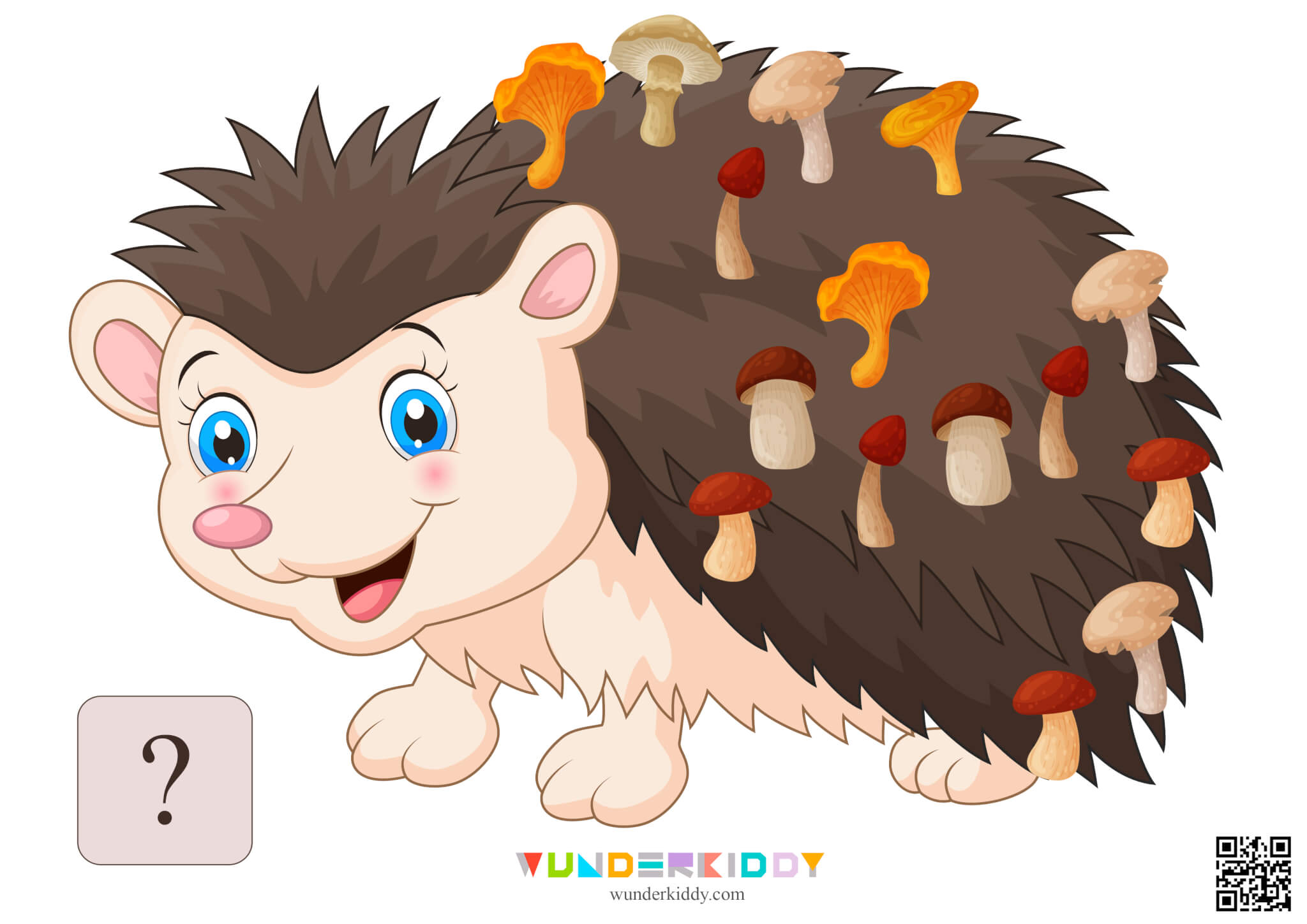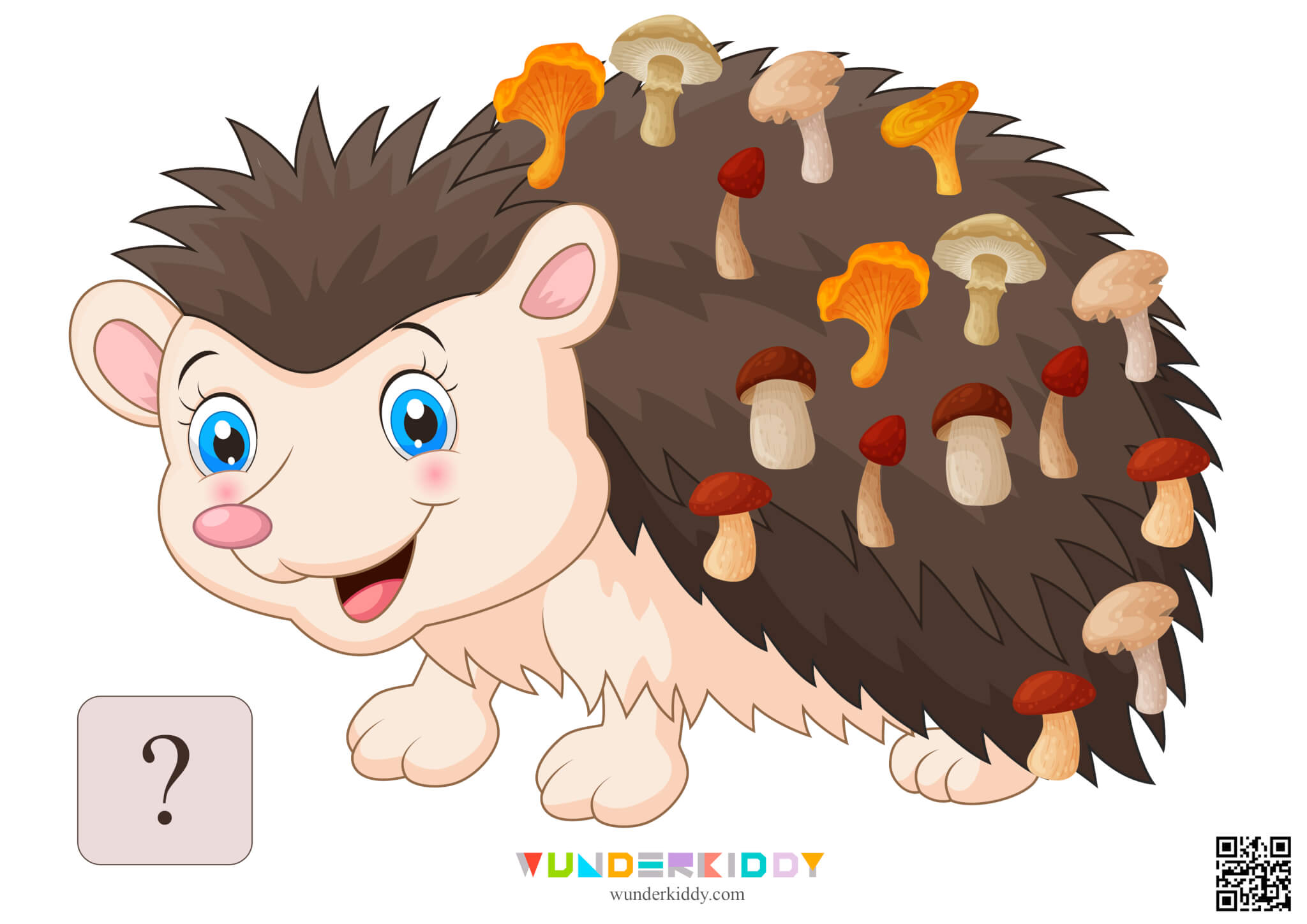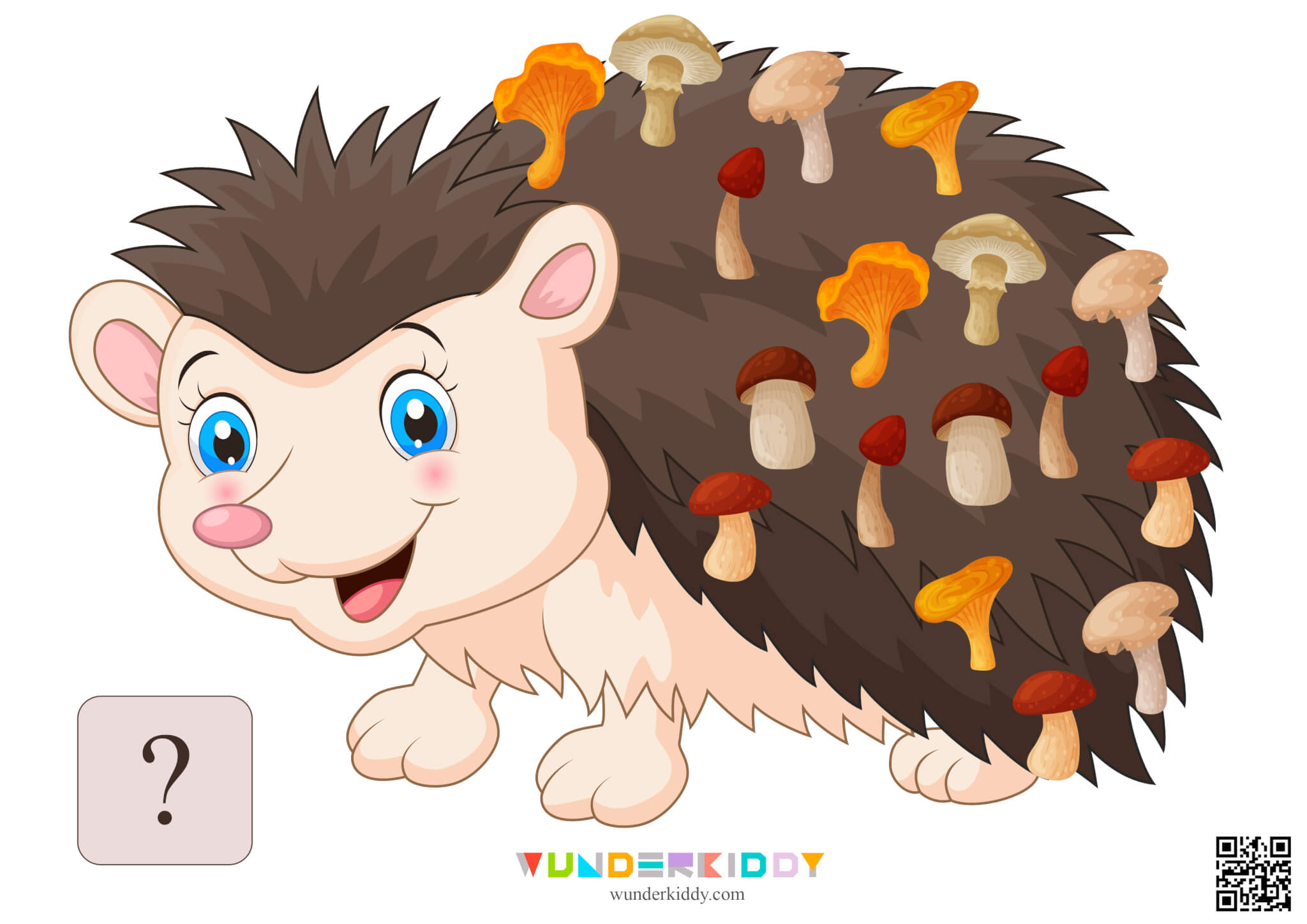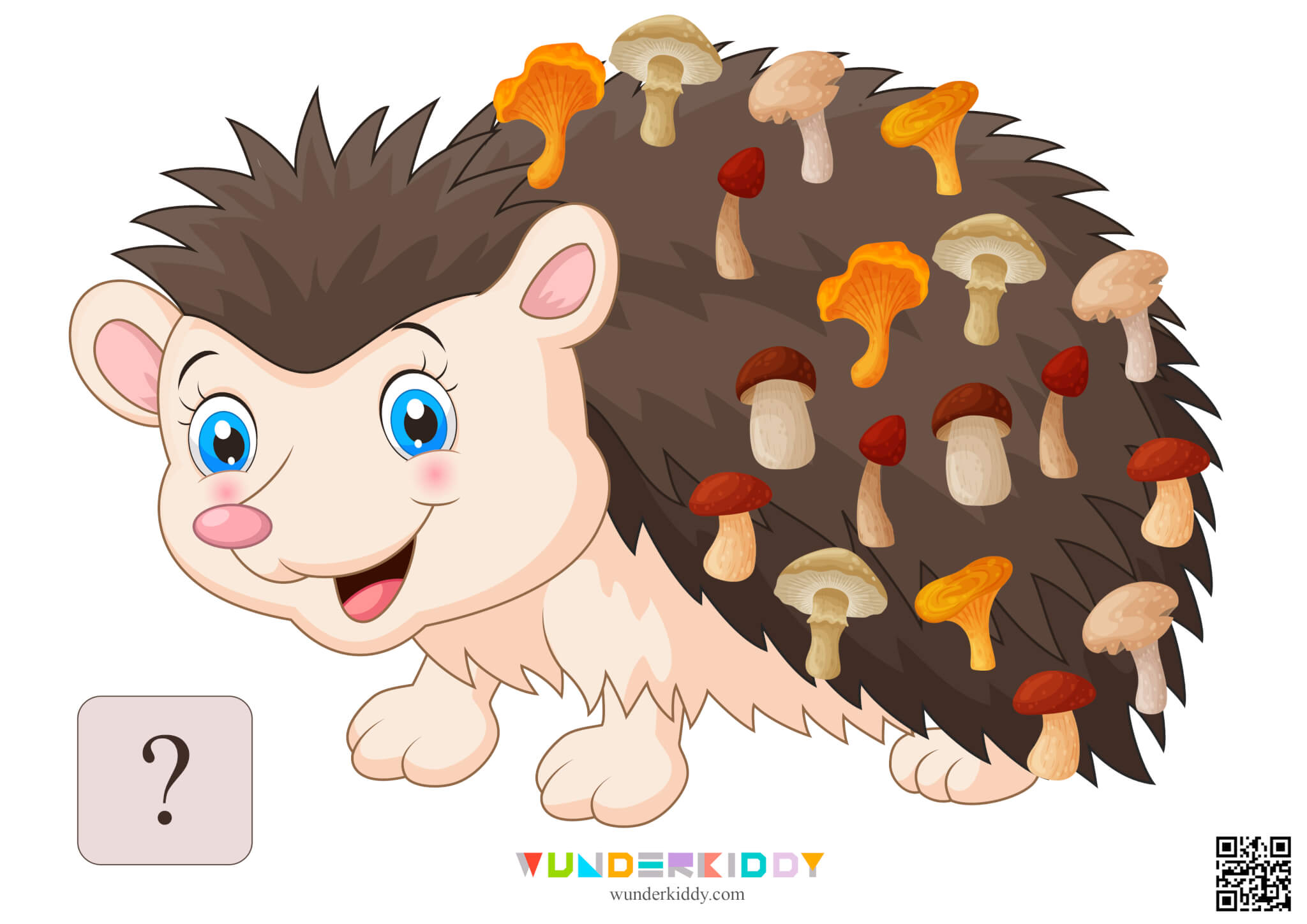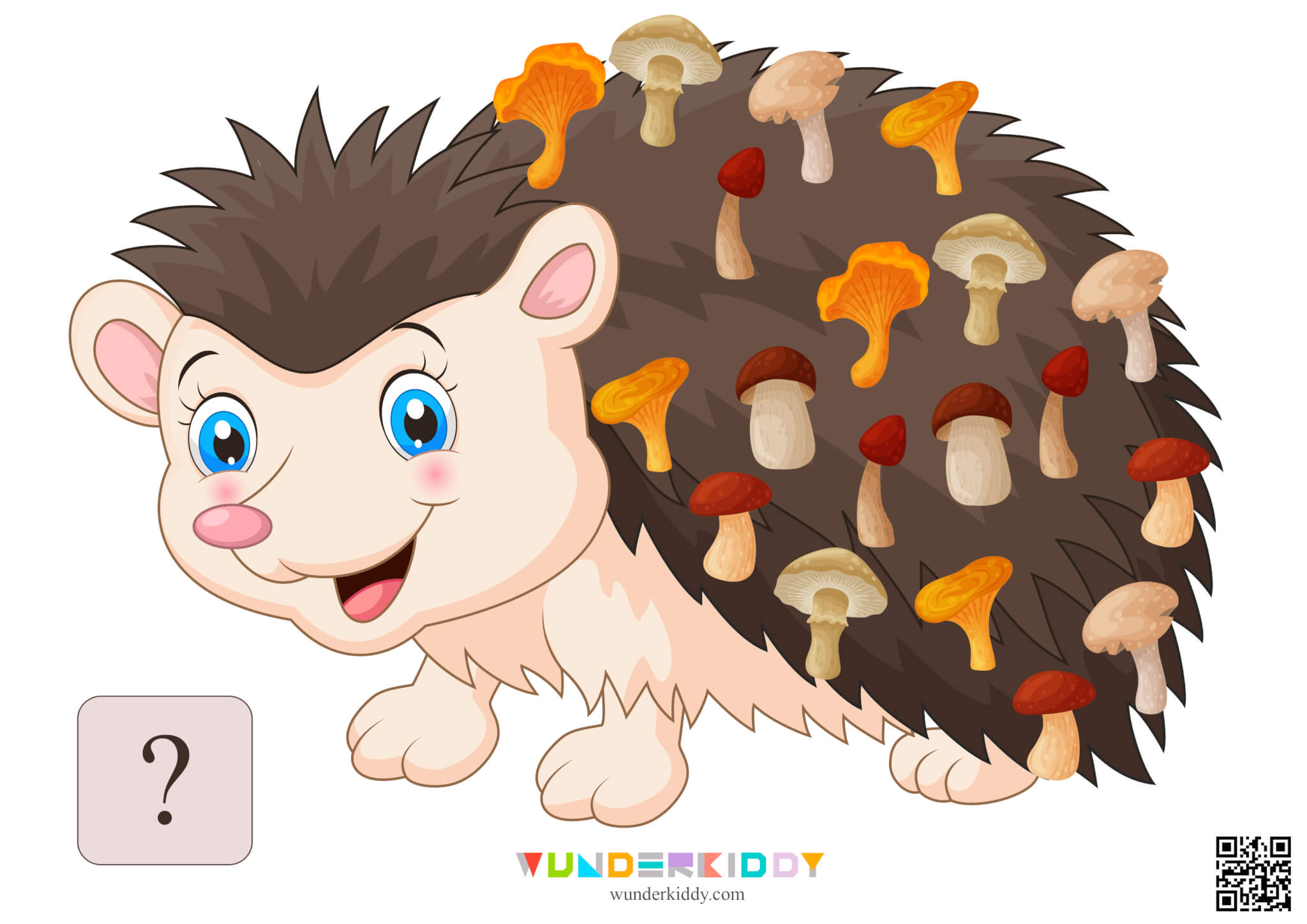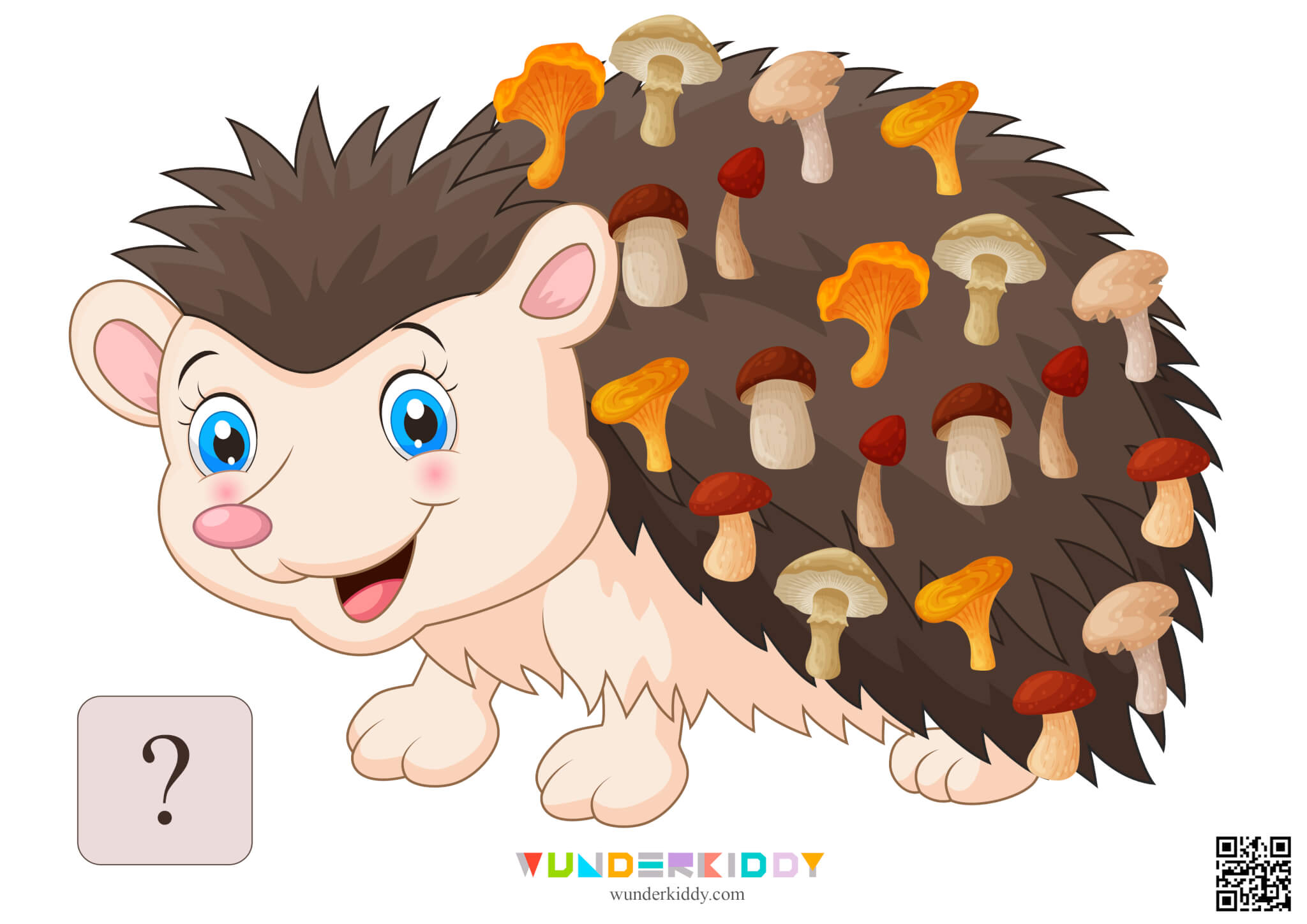 A math game «Hedgehog and Mushrooms» for the development of children from 3 years old will teach preschoolers to consistently count from 1 to 20 and train attentiveness.
Print out the count to 20 kindergarten task set, and cut out the mushrooms and number cards. The game can be played in two ways:
The first method is better suited at the initial stage of familiarization with numbers and the concept of counting. The worksheets show a hedgehog with mushrooms on its back. The child needs to count the number of the mushrooms and place the card with the number corresponding to their quantity. The task should be started sequentially with number 1 so that the child memorizes the order of the numbers.
The second method is recommended for consolidation of counting skills. The adult places a random number of the mushrooms on the hedgehog's back, which the child must count and choose the appropriate card with the number. Or vice versa, the adult chooses a random number and the child places the corresponding quantity of the mushrooms on the hedgehog's back.