PREMIUM ACCESS
to 3 000+ kindergarten worksheets
GET IT
X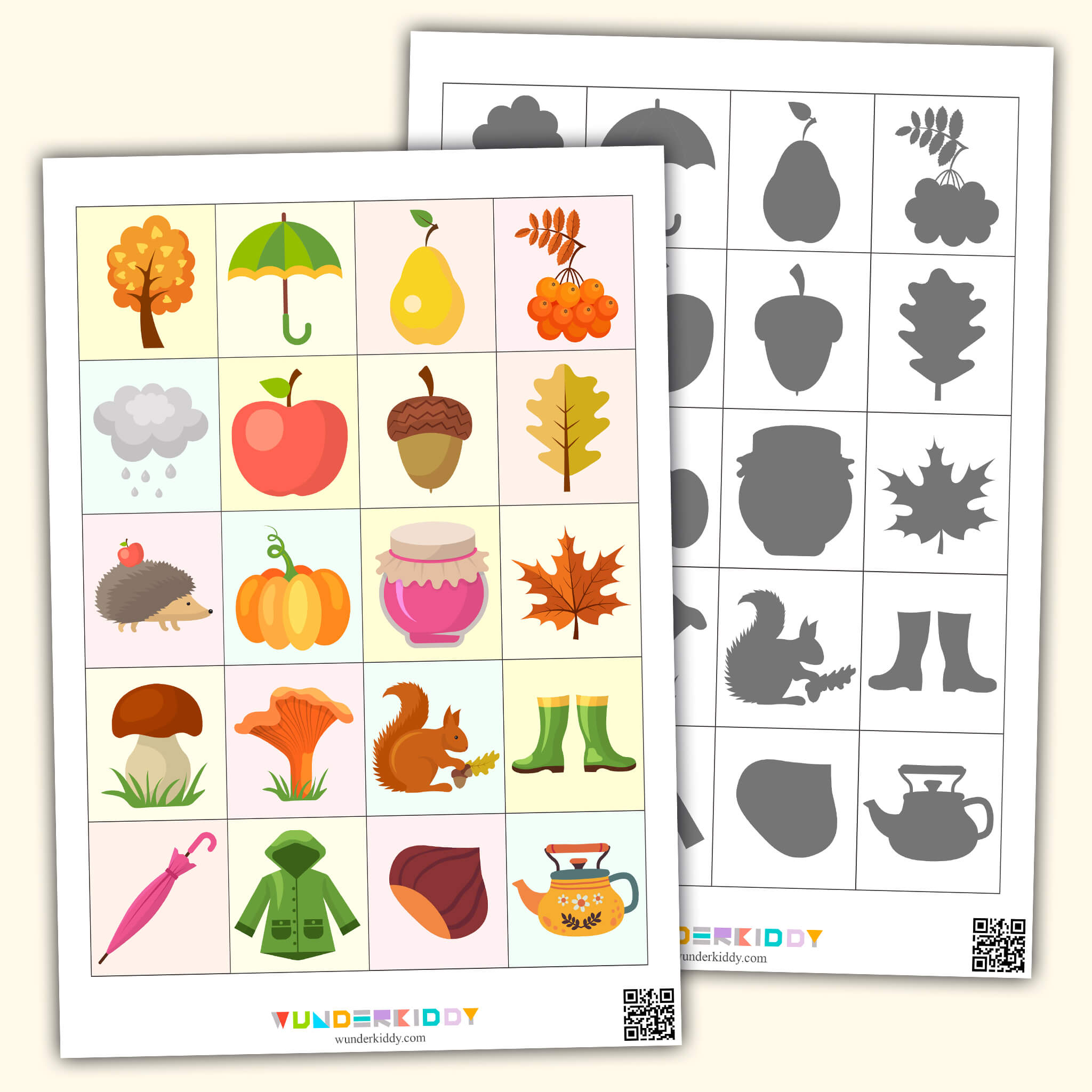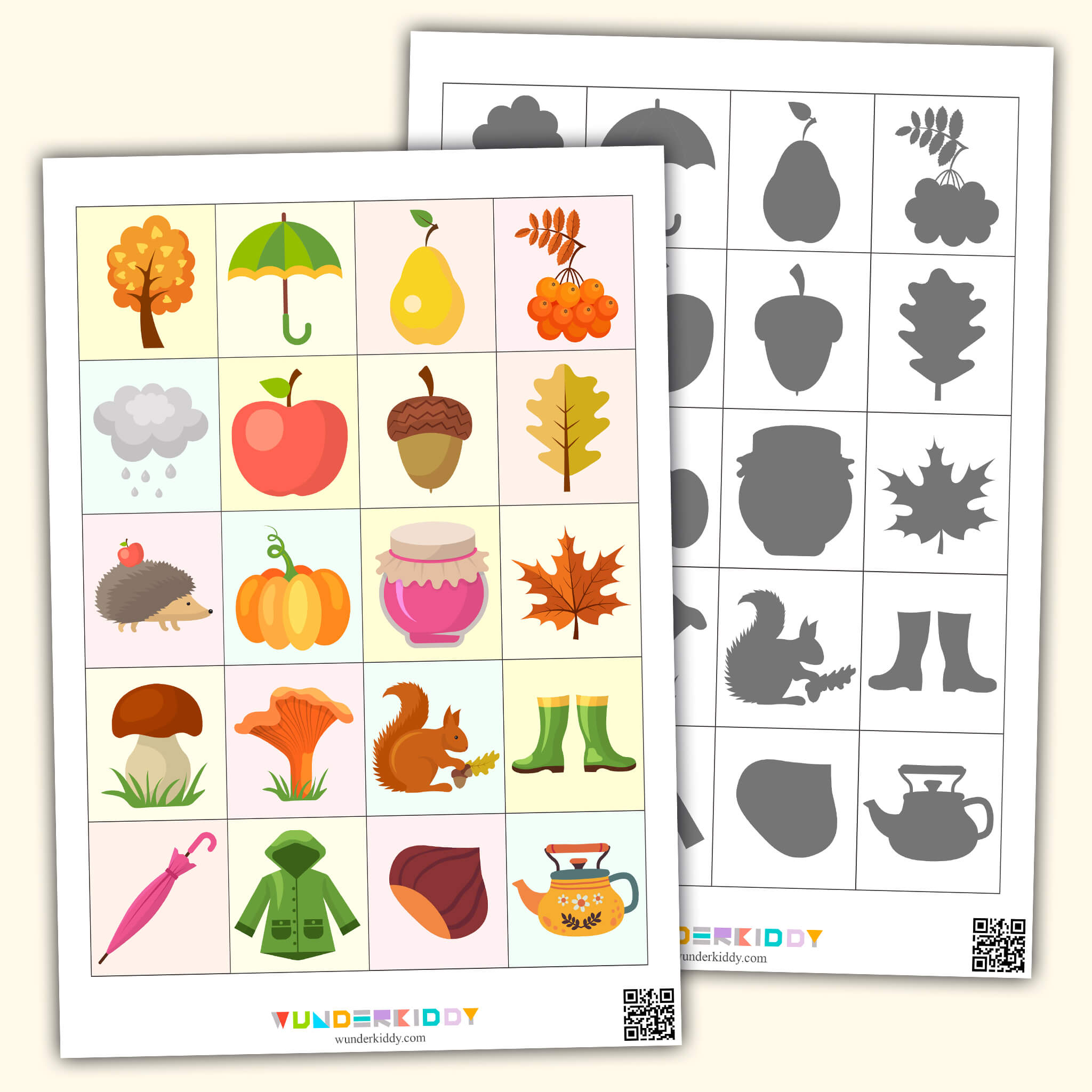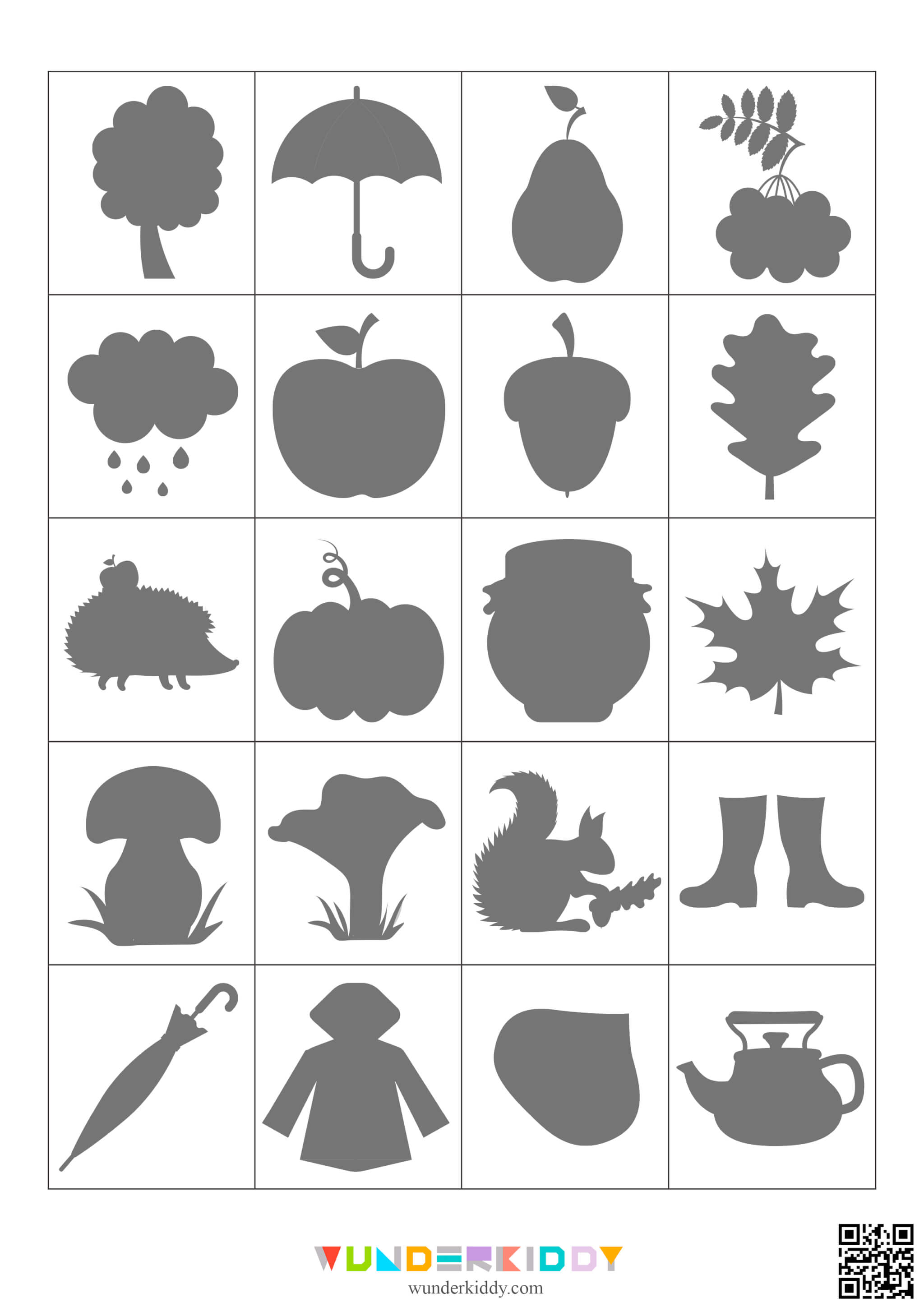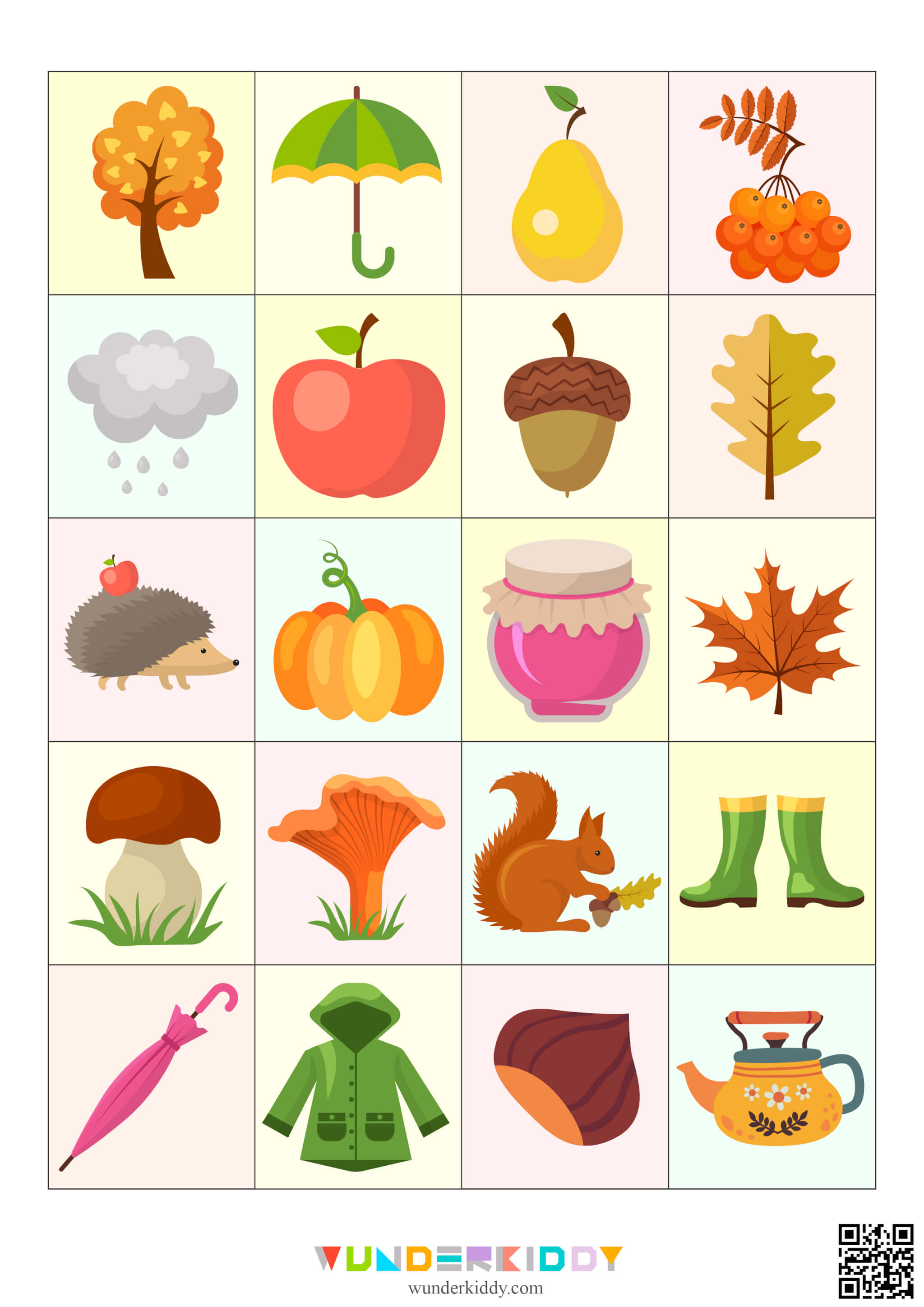 Educational game Fall Cards is meant to develop attention to details, logical thinking and fine motor skills by children at preschool age. The task is to put colored cards on the matching gray forms on the playfield.
First, print free activity sheets on WUNDERKIDDY, cut out colored cards and mix them. Then ask your child to look at the playfield, recognize the items by their gray forms and put the matching colored cards above them.
To develop speaking skills, name all the items while playing and discuss why they are related to autumn.