PREMIUM ACCESS
to 3 100+ kindergarten worksheets
GET IT
X
Today's Weather Display Chart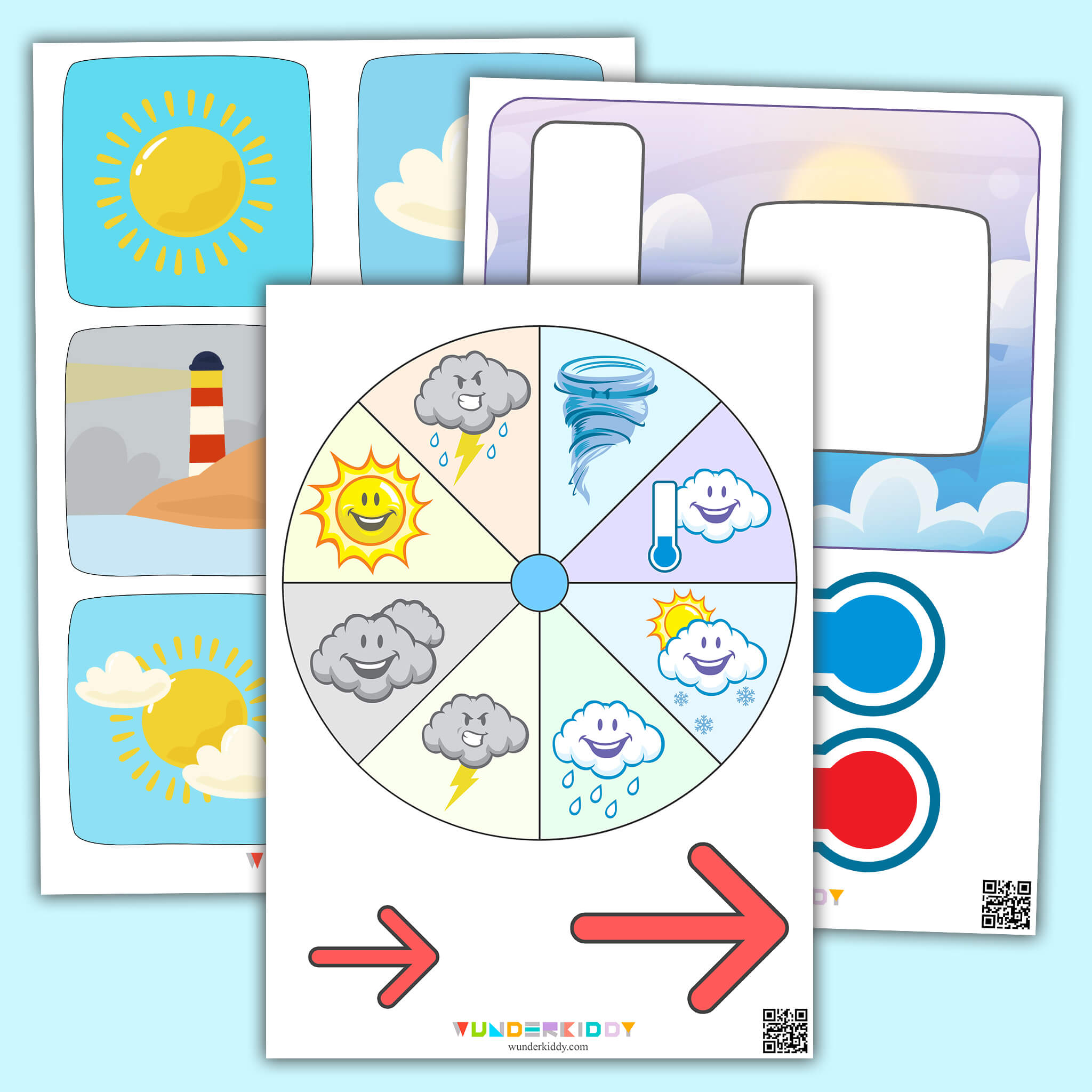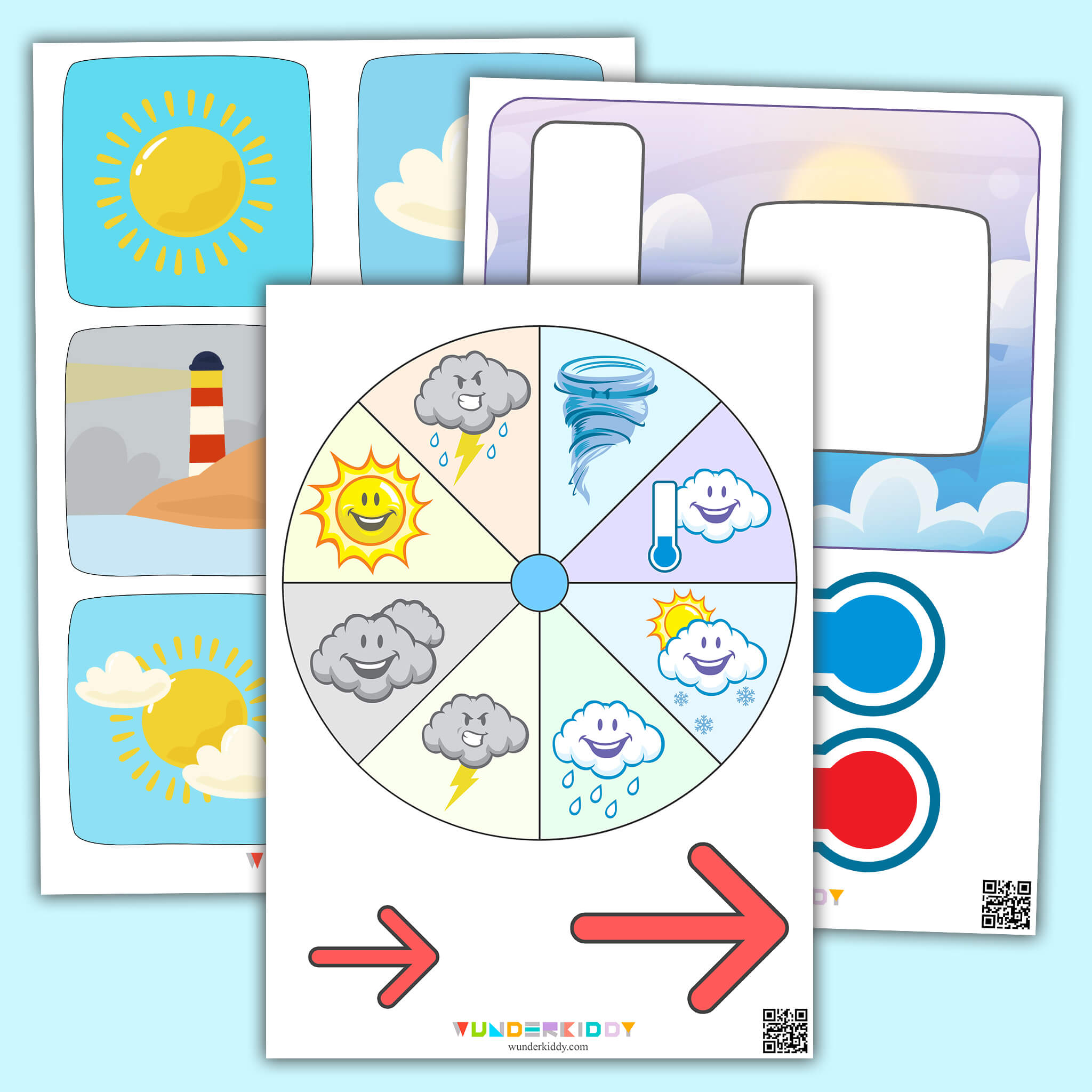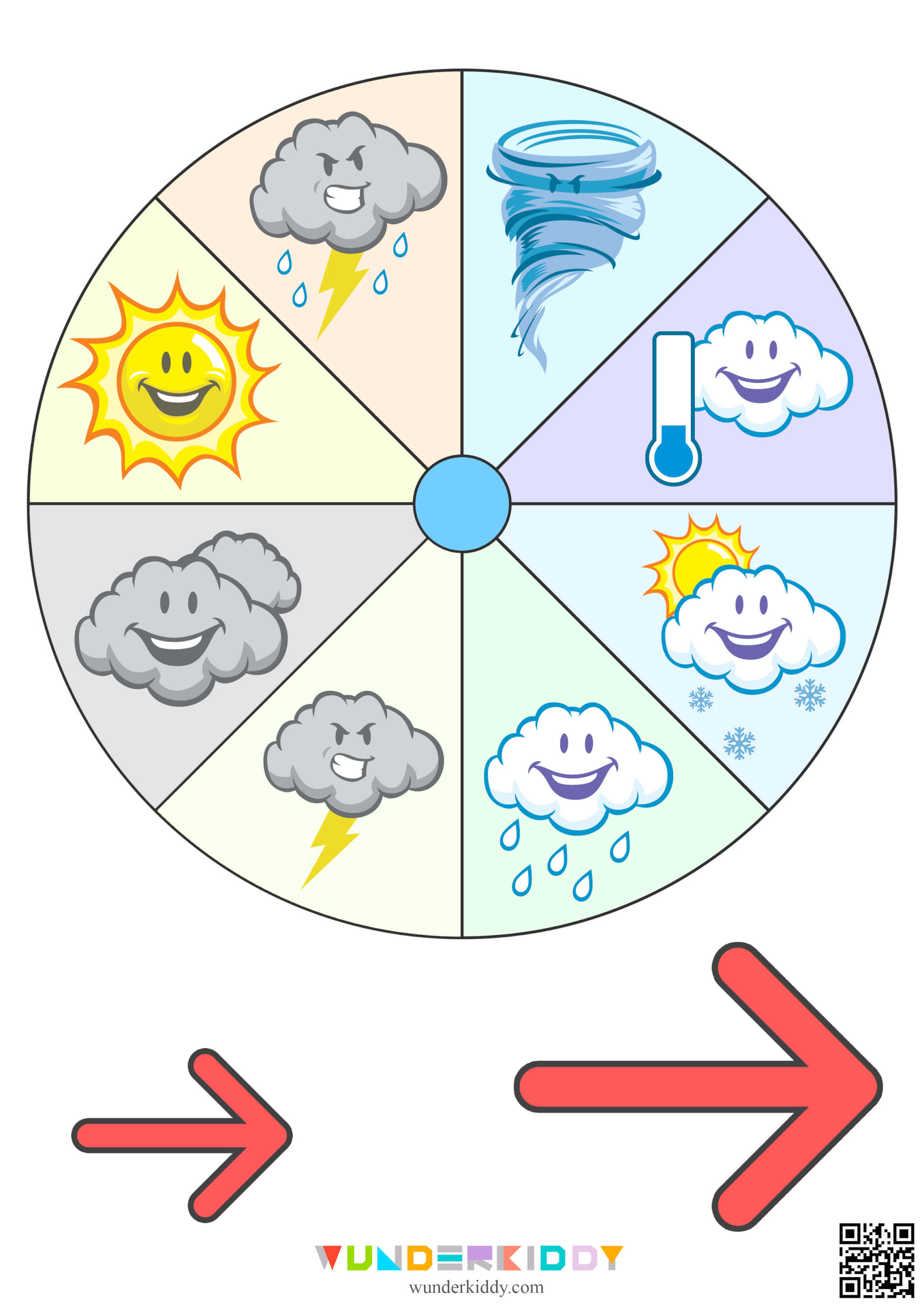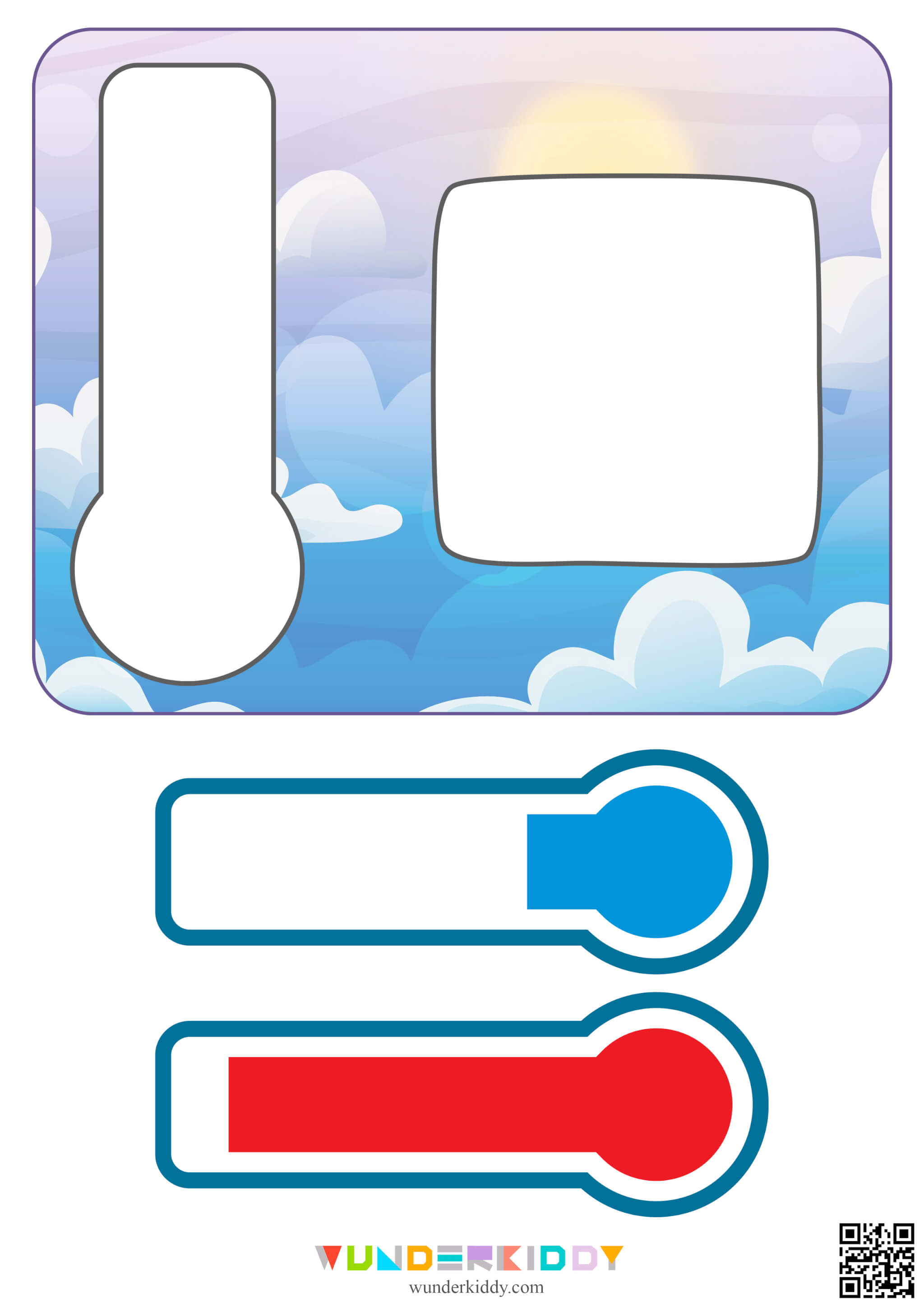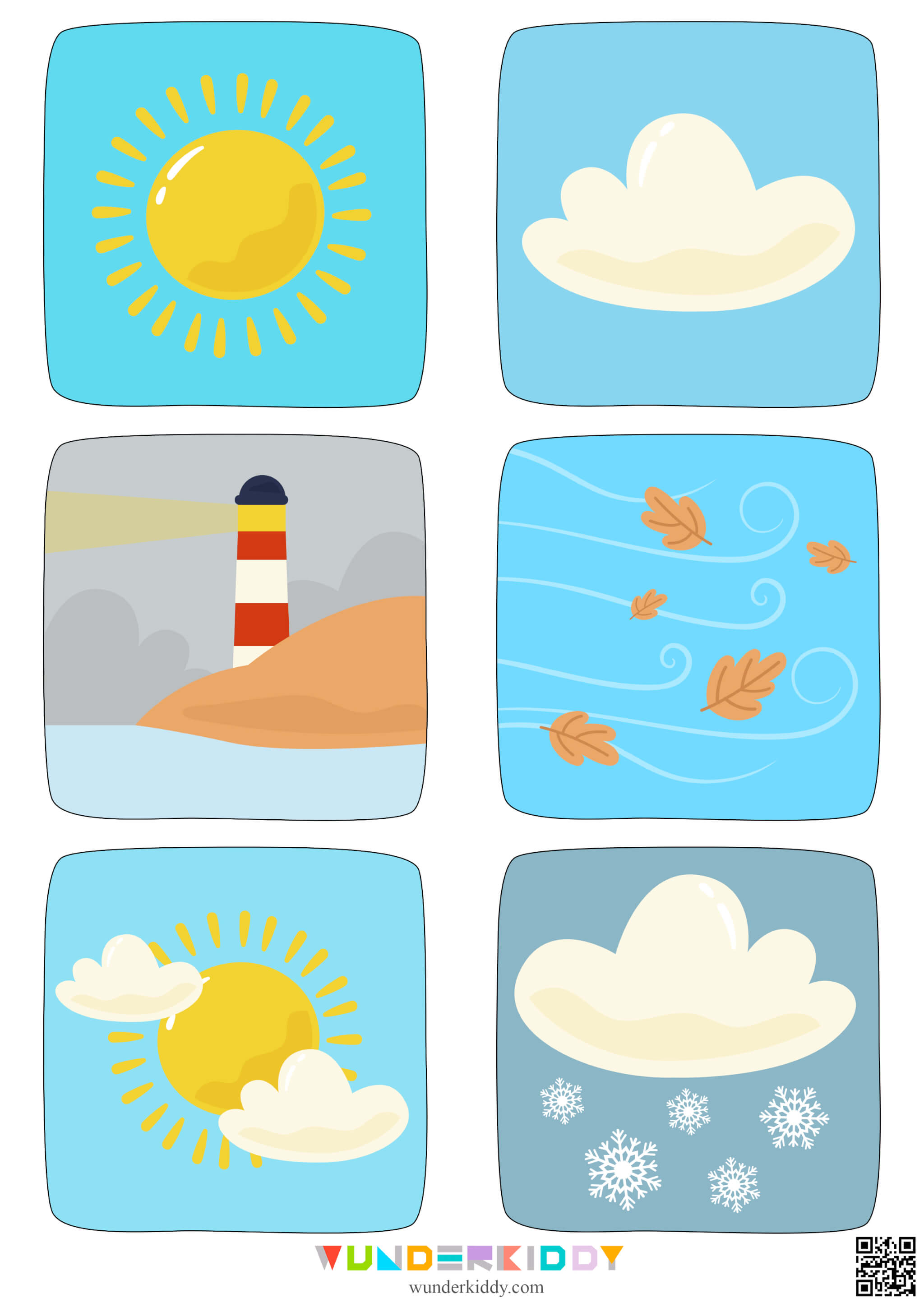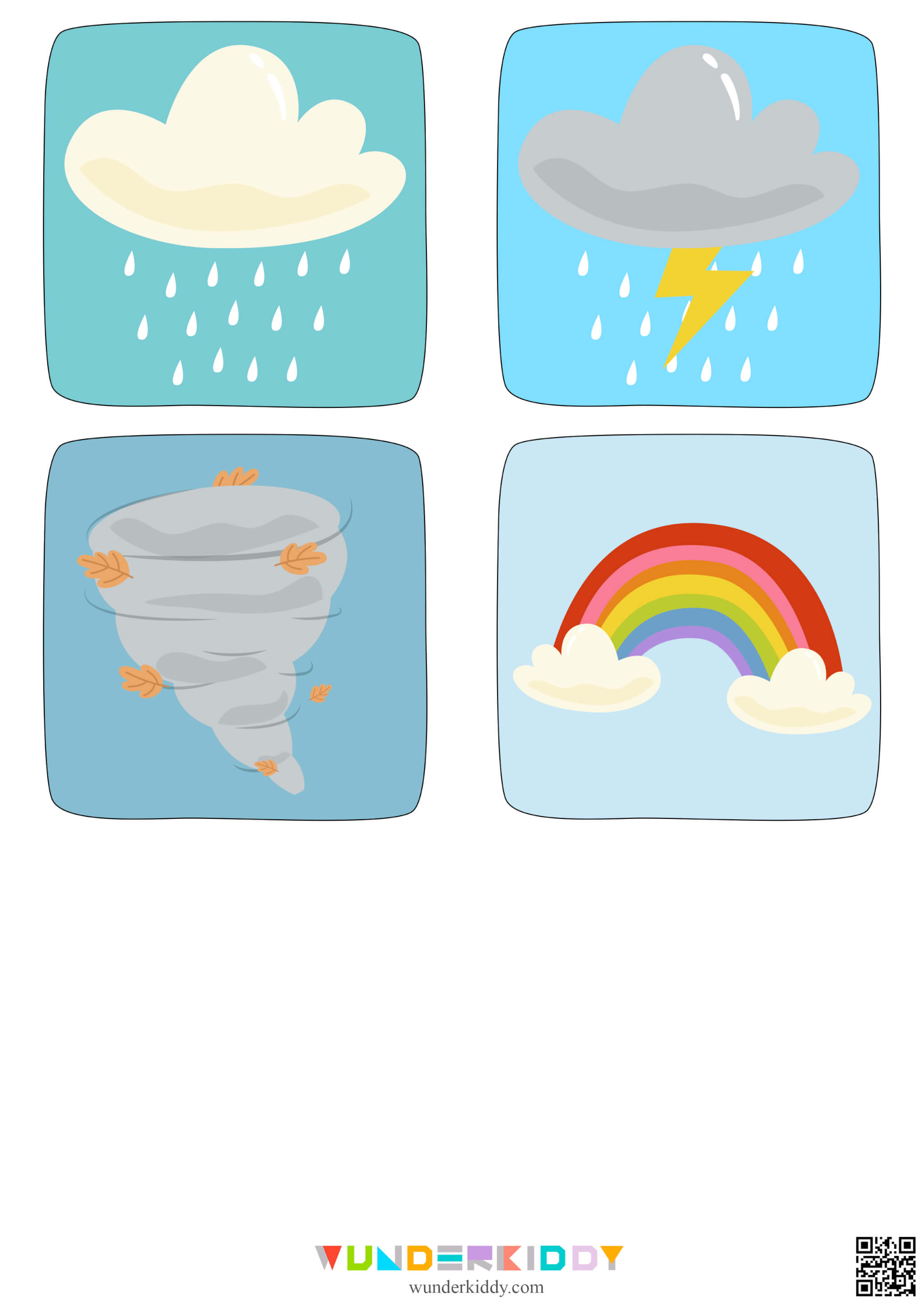 Printable template Today's Weather is made to help children to maintain an everyday weather journal and to develop their attention and analytical thinking. The template is well suited for kindergarten group activities.
Print free templates and cut out all elements. For better usage, we recommend laminating of the items.
The set consists of two samples:
round diagram with rotating arrows;
sheet with blank areas for a thermometer and a square card. Using velcro, fix on the blank areas a thermometer (hot or cold) and a weather card, according to the weather outside.
Let children tell about the weather in details, it develops their speaking skills and enriches vocabulary.
Previous comments are hidden