PREMIUM ACCESS
to 3 100+ kindergarten worksheets
GET IT
X
Honeycomb Preschool Math Activity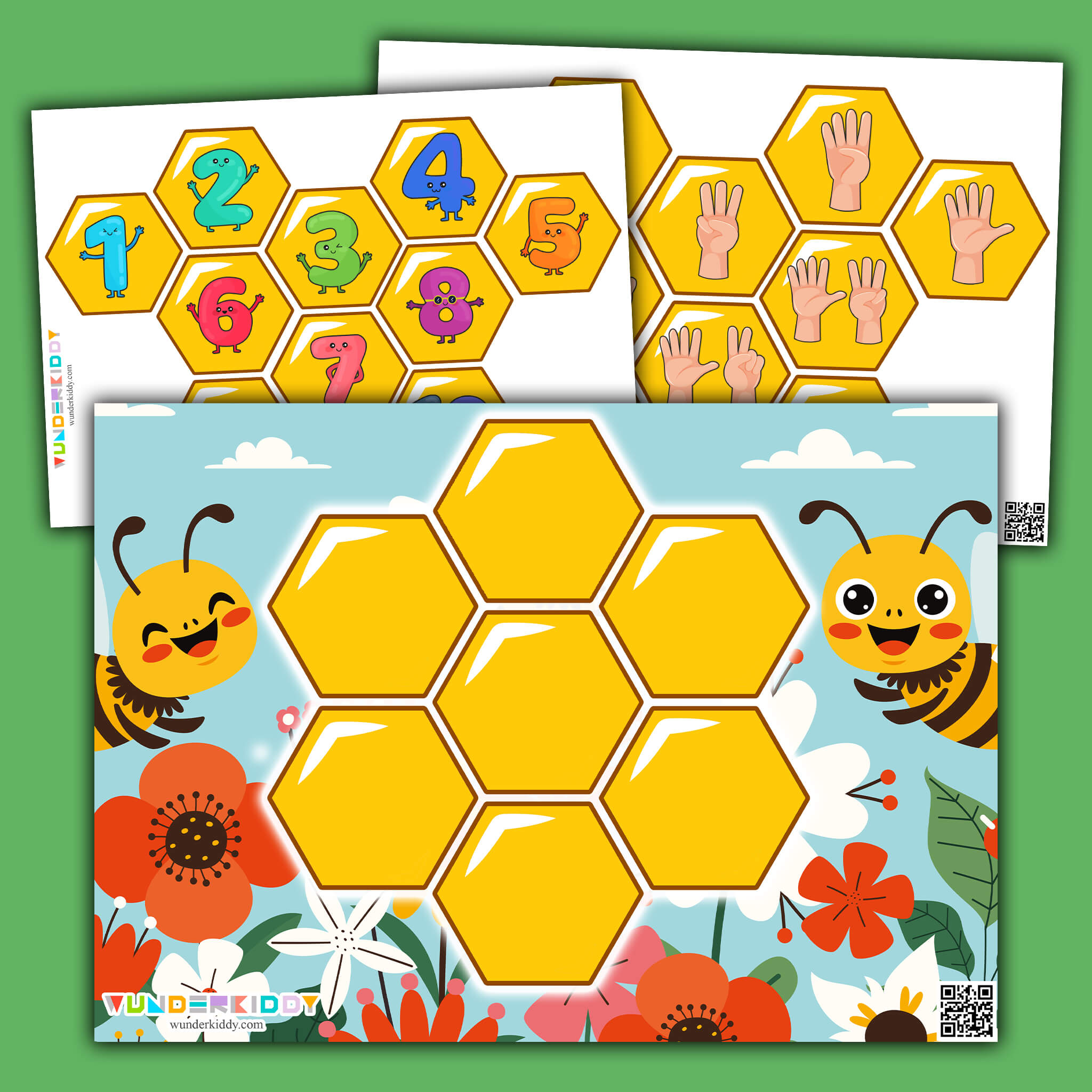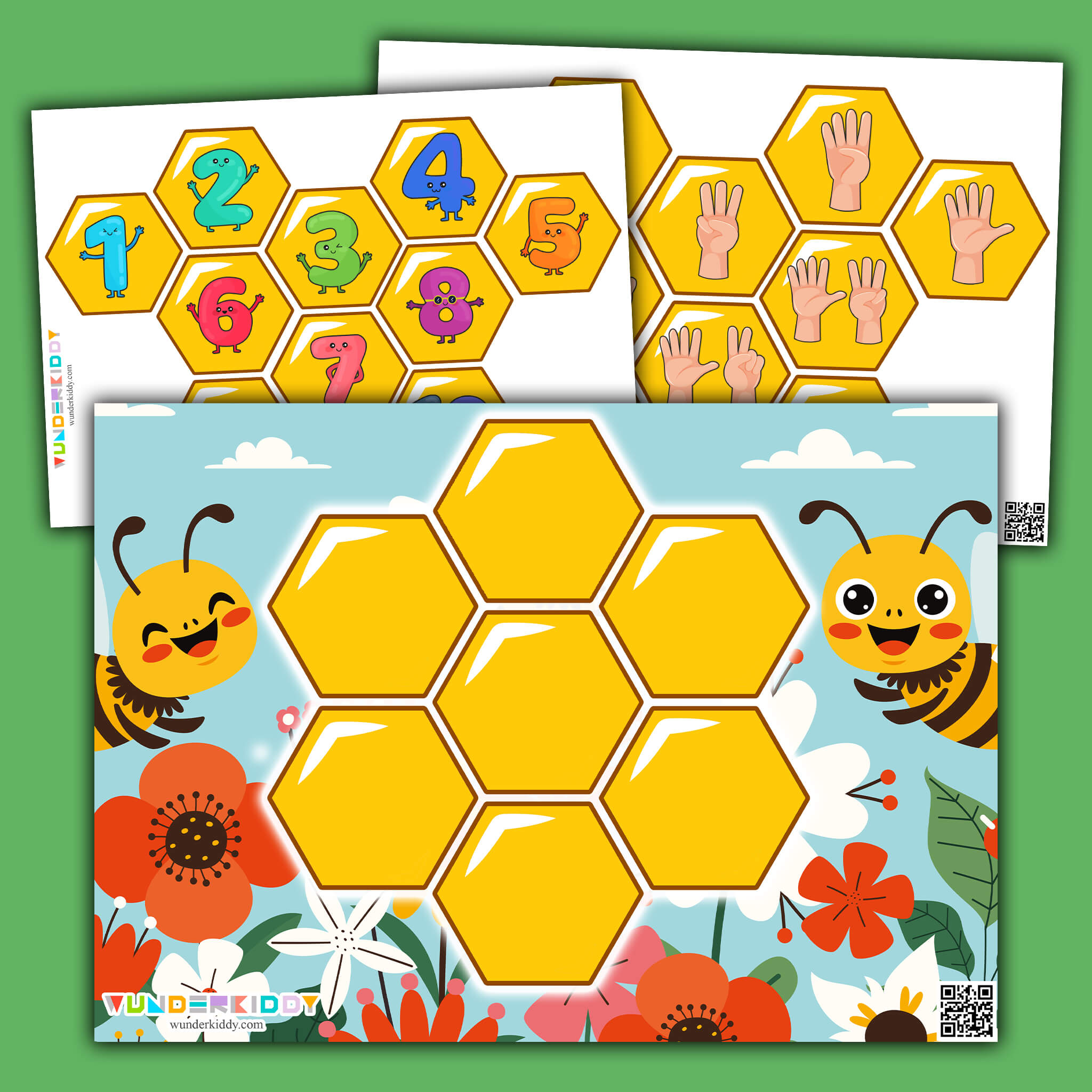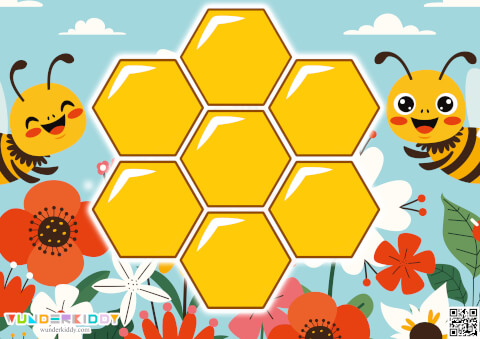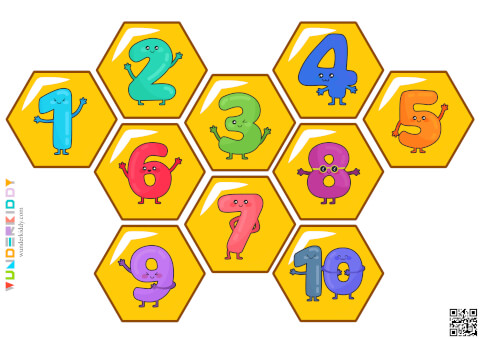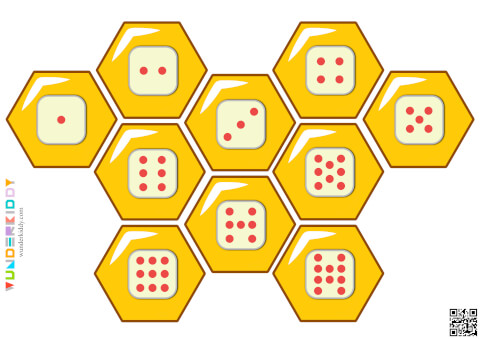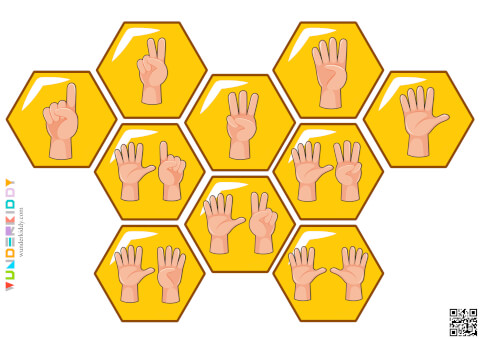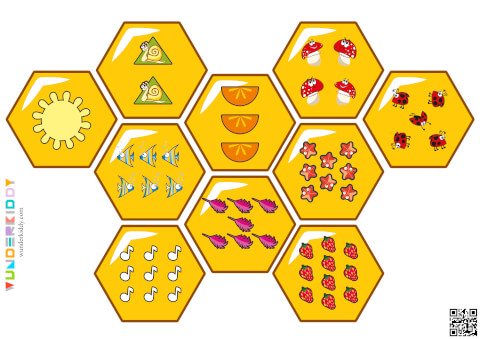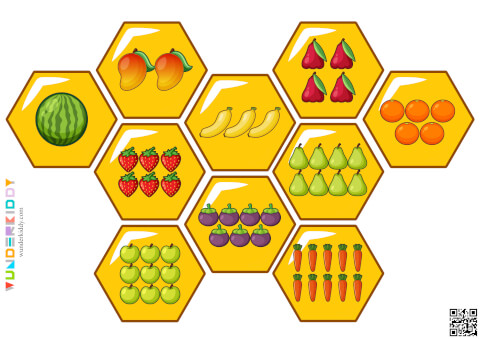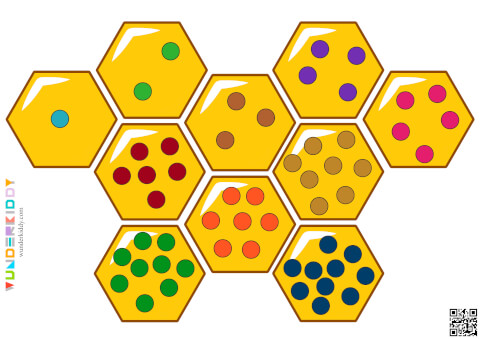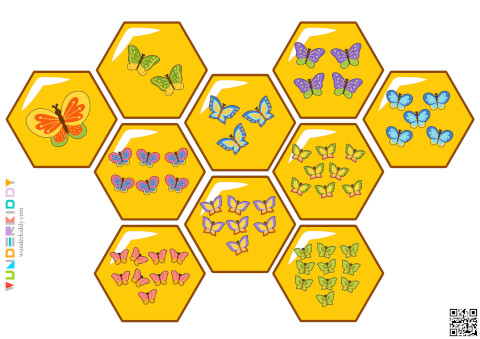 The educational game Honeycomb is meant for preschool children to improve counting activity up to 10. The task of the preschool math game is to count the items on the cards and place the cards with the same number on the playfield.
Print out the educational worksheets and cut out all the game cards. Put the cards with objects and cards with numbers separately. Take one card with a number and place it in the center cell of the honeycomb. Then the child's task is to find six cards that have the same number of objects as it is given on the card in the center of the honeycomb.
Math tasks of preschool busy book help children learn math basic in a play form.