PREMIUM ACCESS
to 3 500+ kindergarten worksheets
GET IT
X
Prepositions Flashcards Where Is the Bird?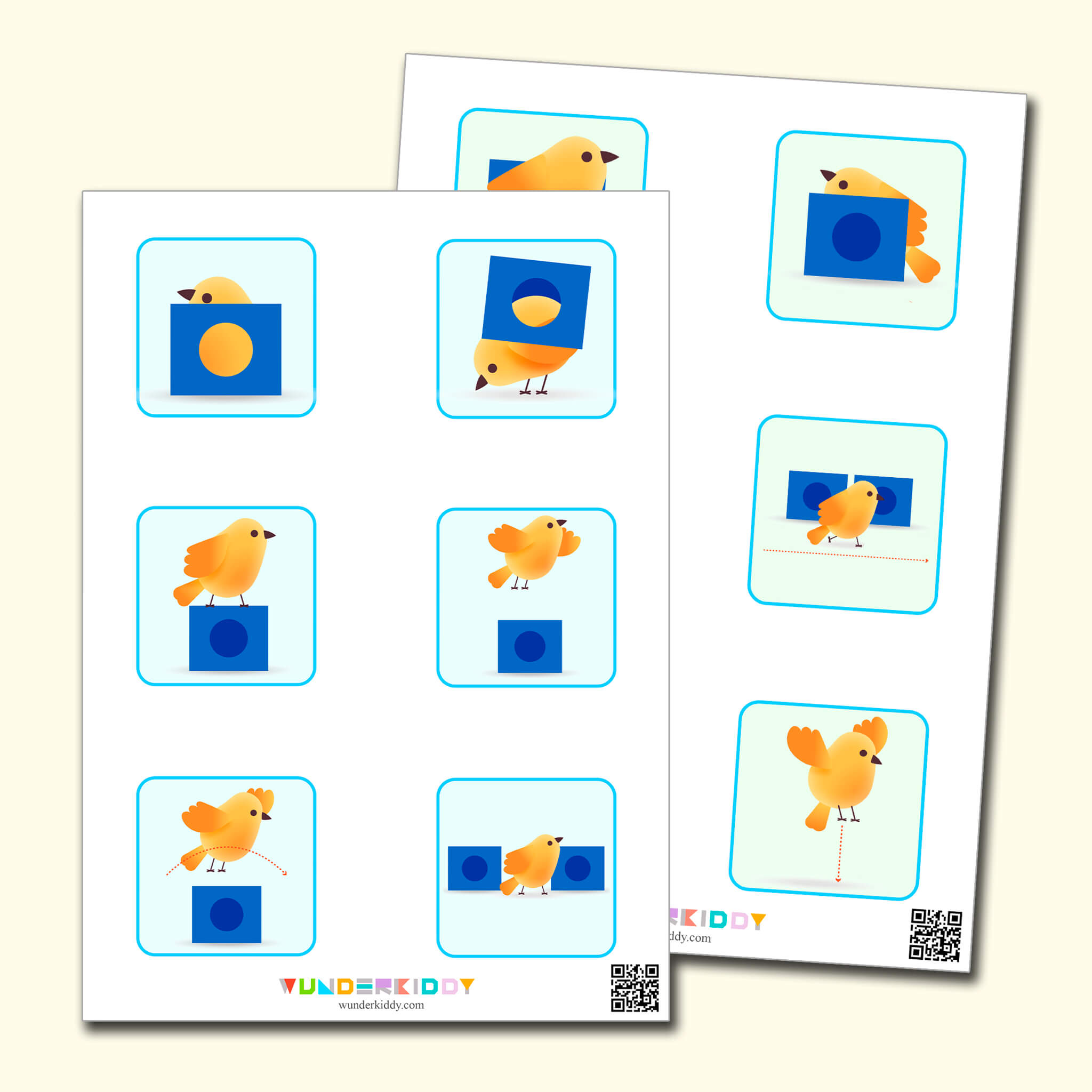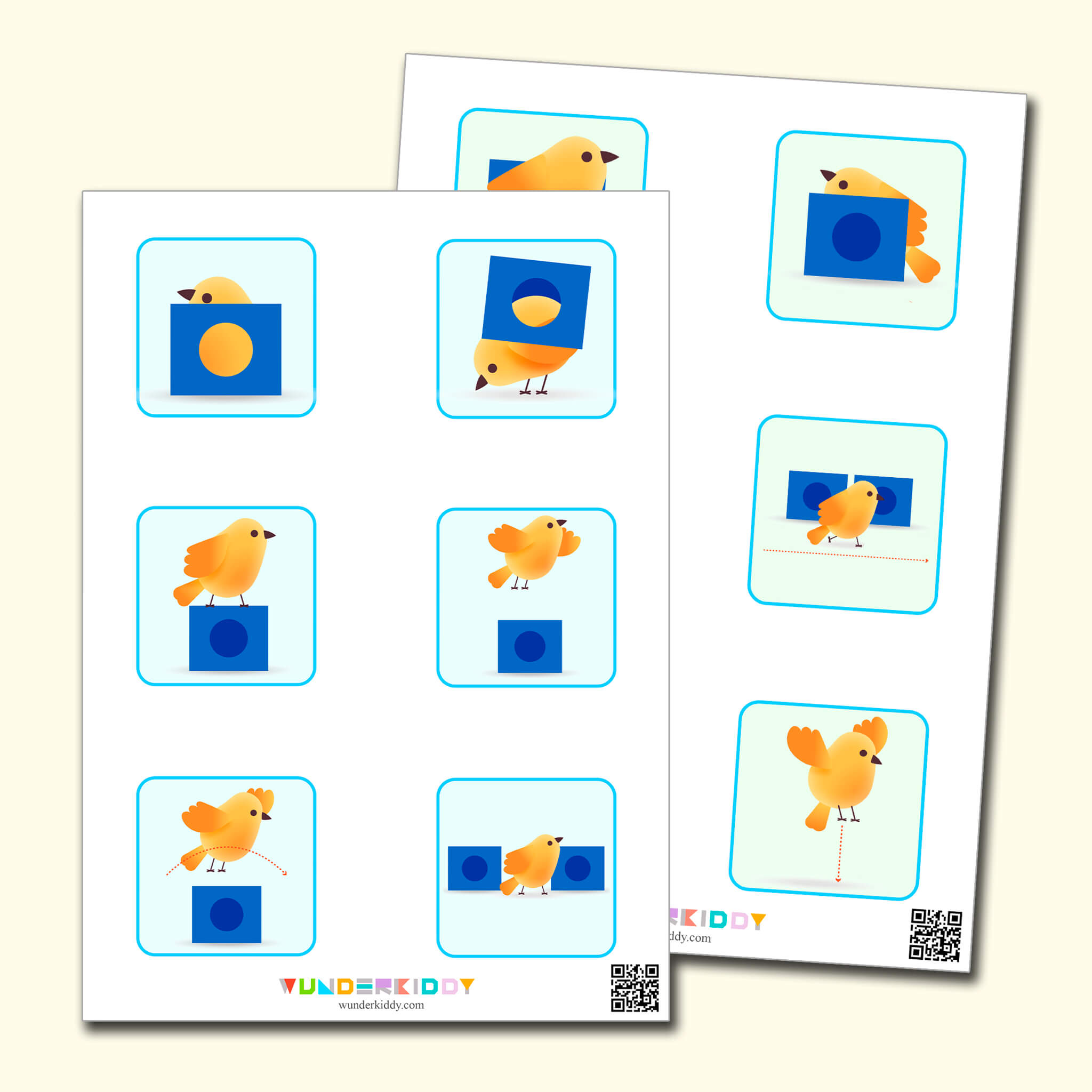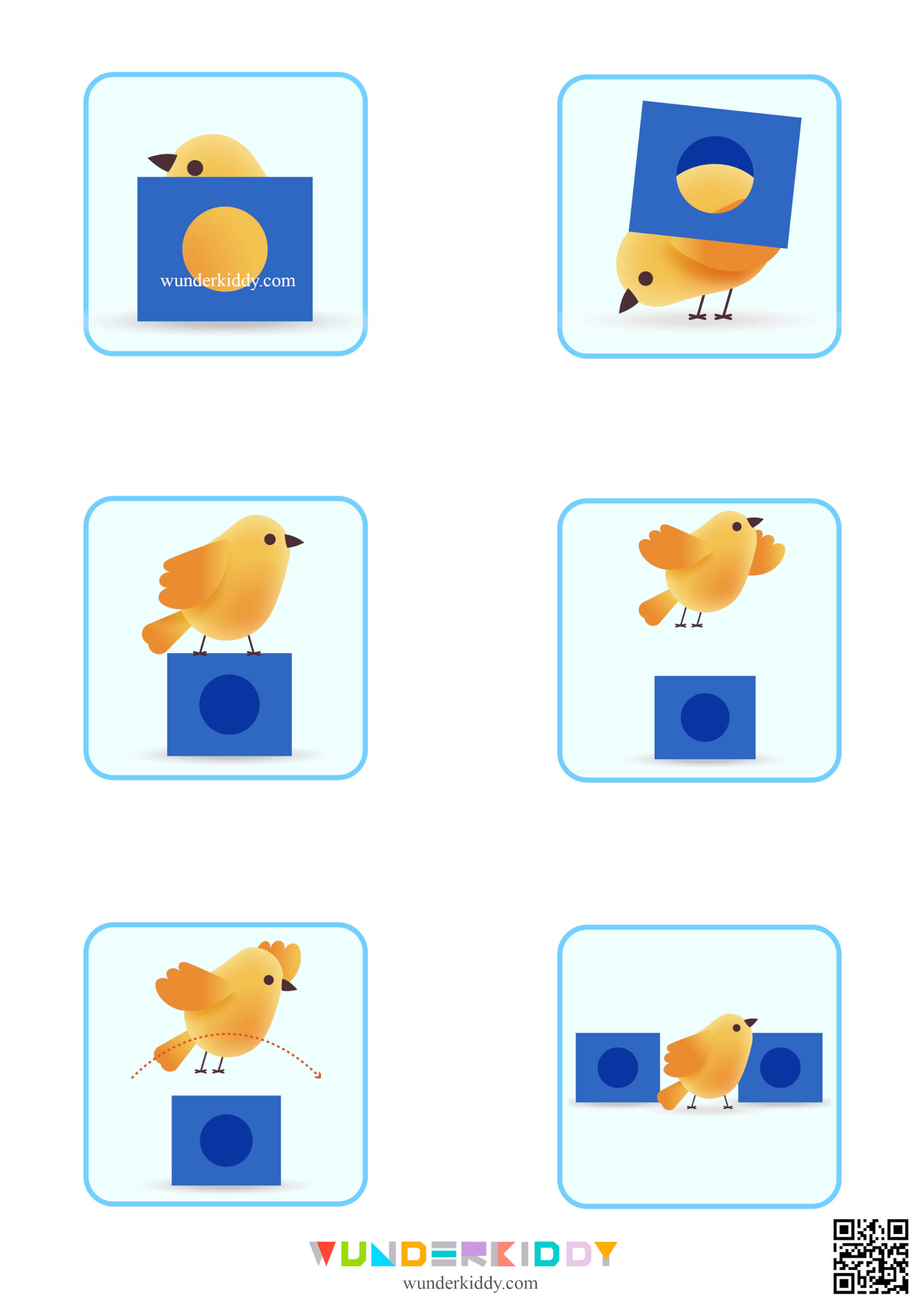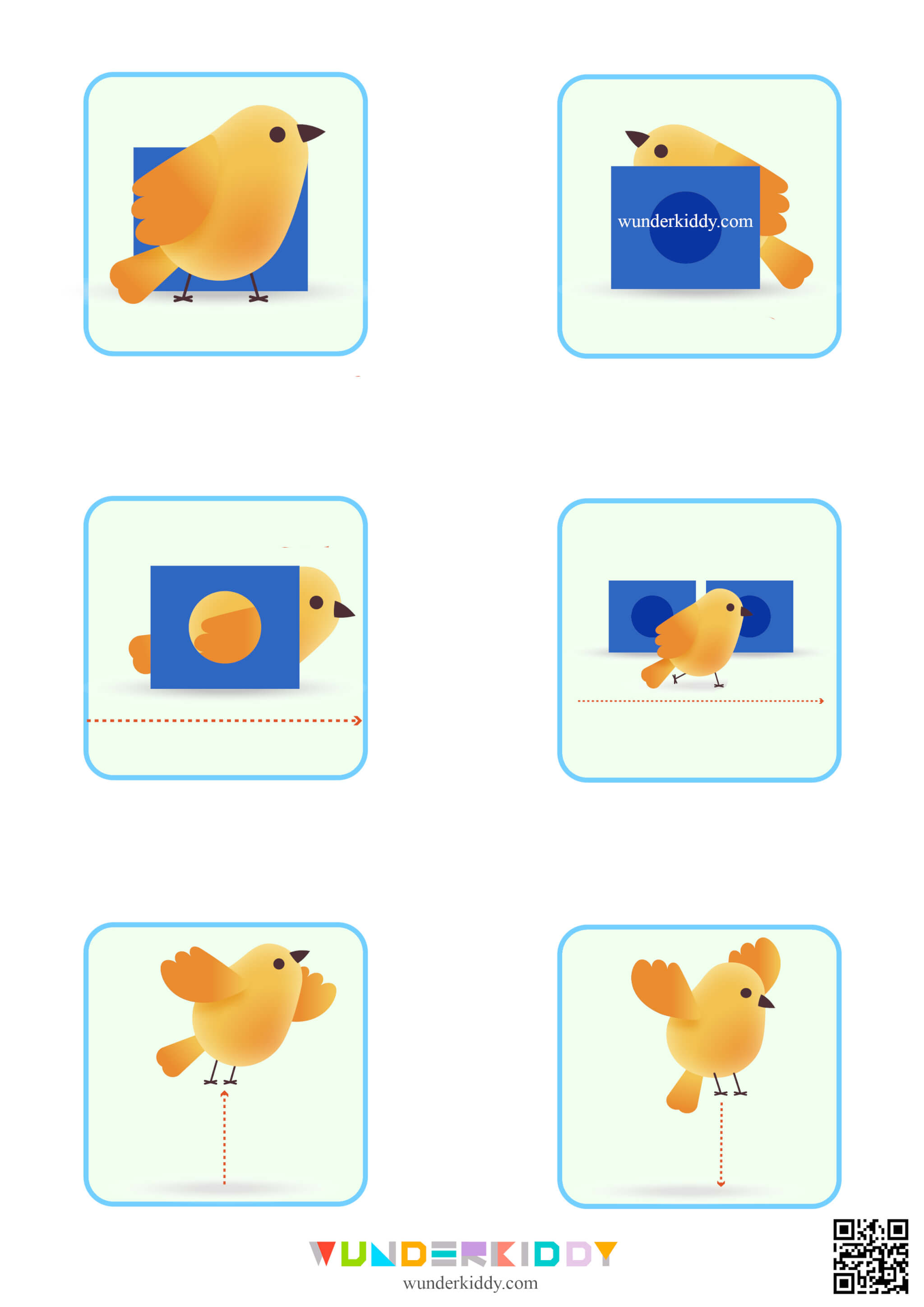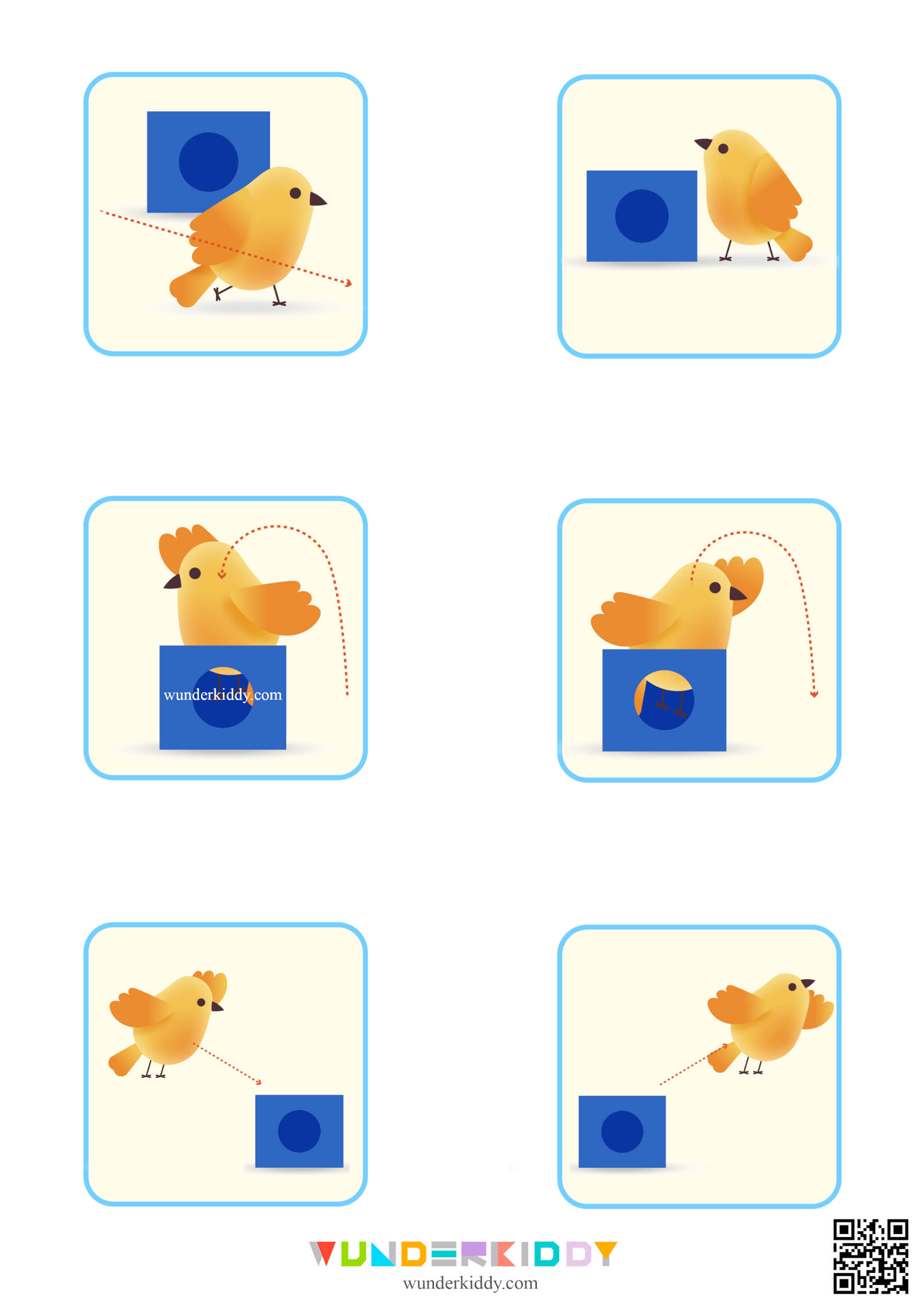 Learning cards «Where is the bird?» will help children to learn and correctly use the prepositions of place to describe the location of the objects in space. During the developmental activity children will also form an idea of space.
Print out the set of preposition worksheets kindergarten and cut them out. They show a bird and a blue box. The child needs to say where the bird is in relation to the box or show the direction of the bird's movement using prepositions. If your child has trouble finding the correct preposition, help him or her with it. It is not necessary to use all 18 cards at once, you can divide them into several lessons. But after each lesson, repeat the prepositions already learned so that the child can memorize them better.