PREMIUM ACCESS
to 3 400+ kindergarten worksheets
GET IT
X
Baby Cot Color Sorting Activity for Toddlers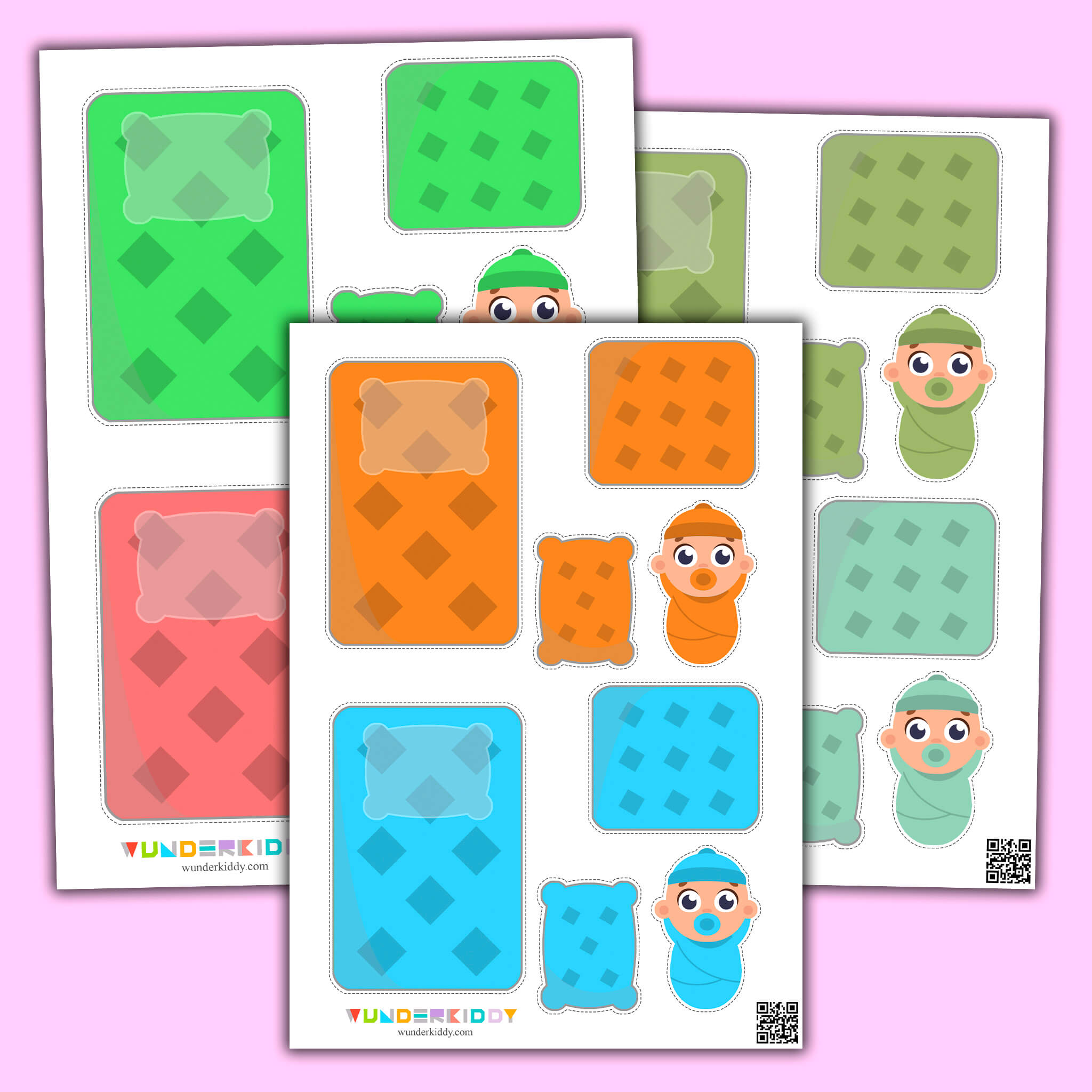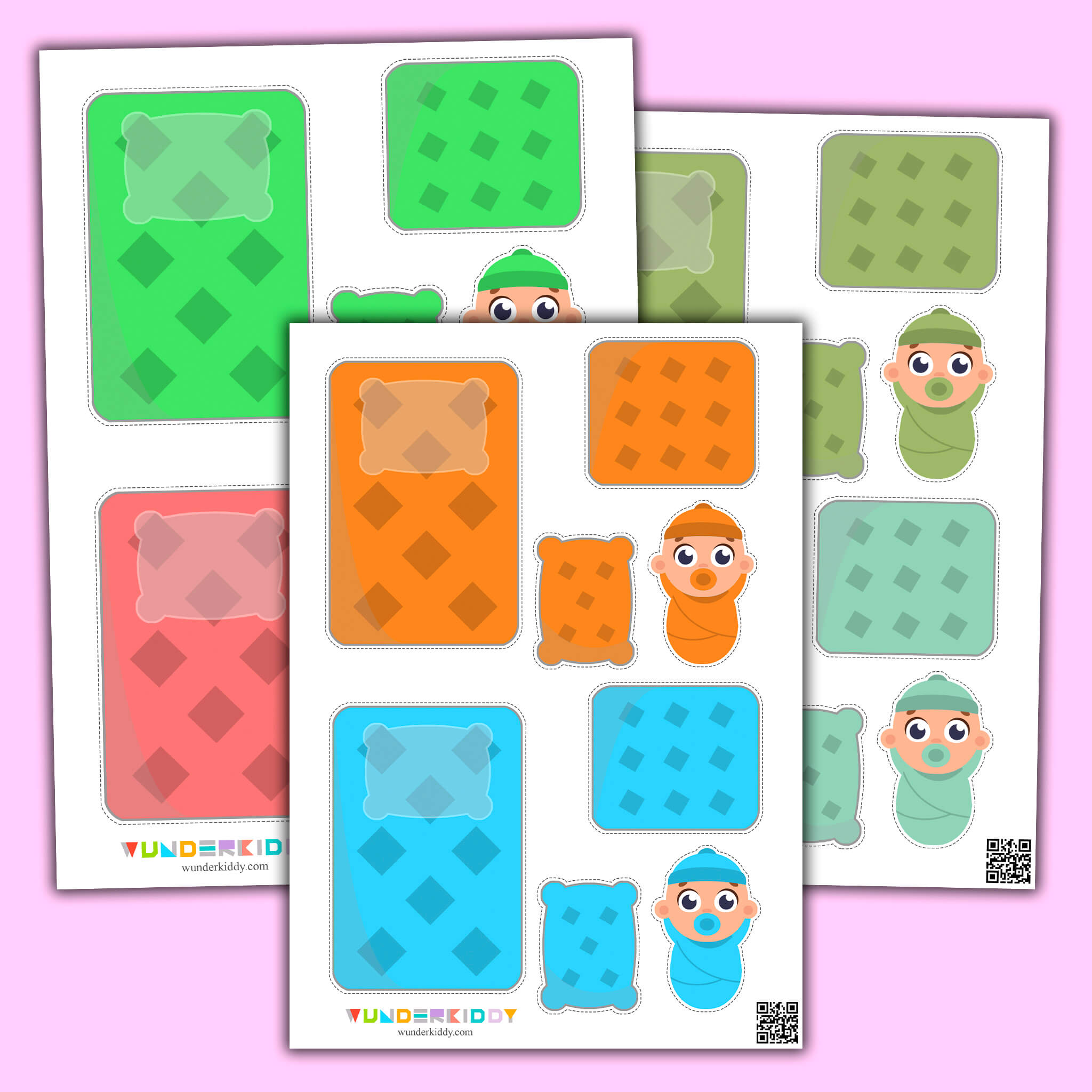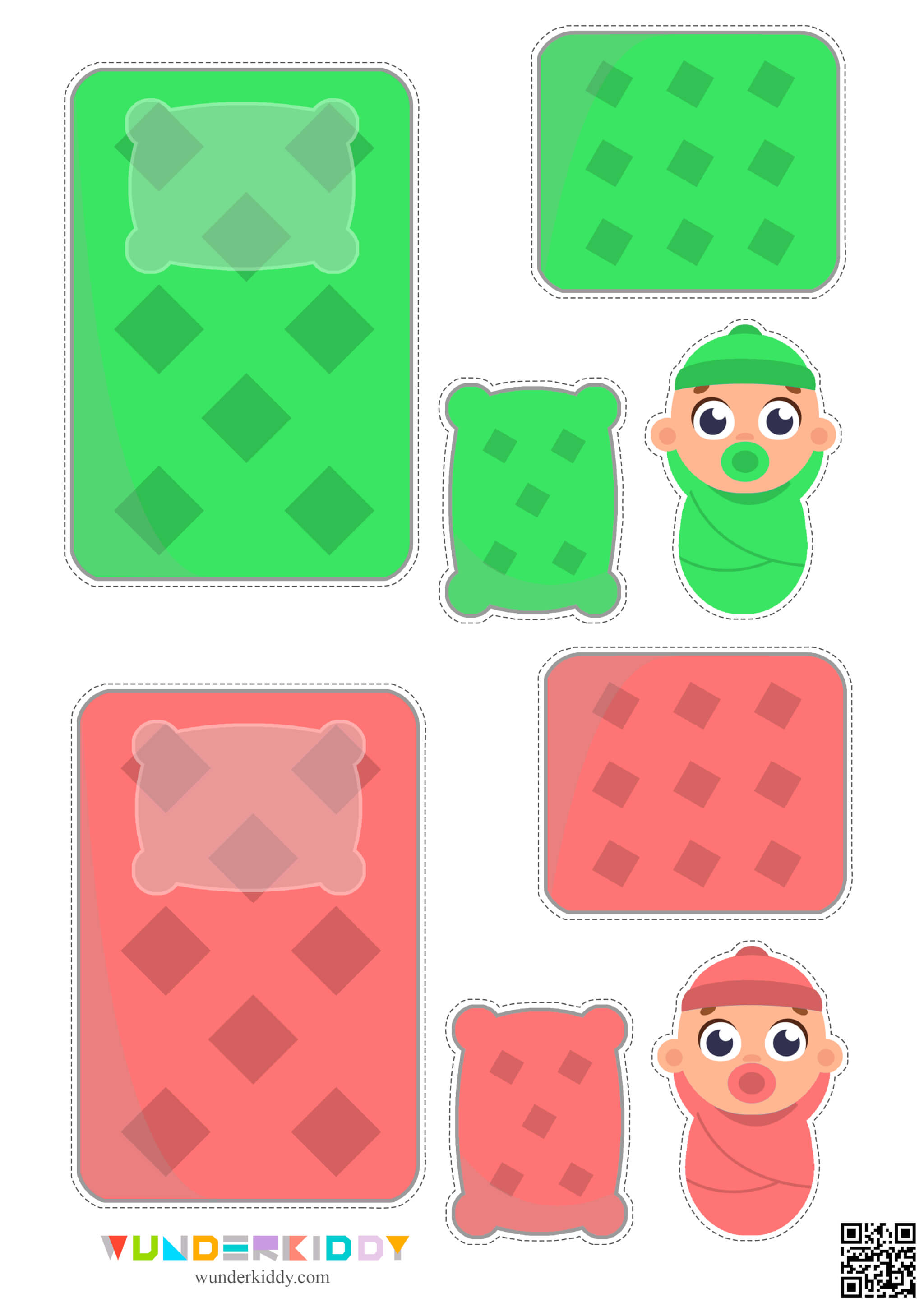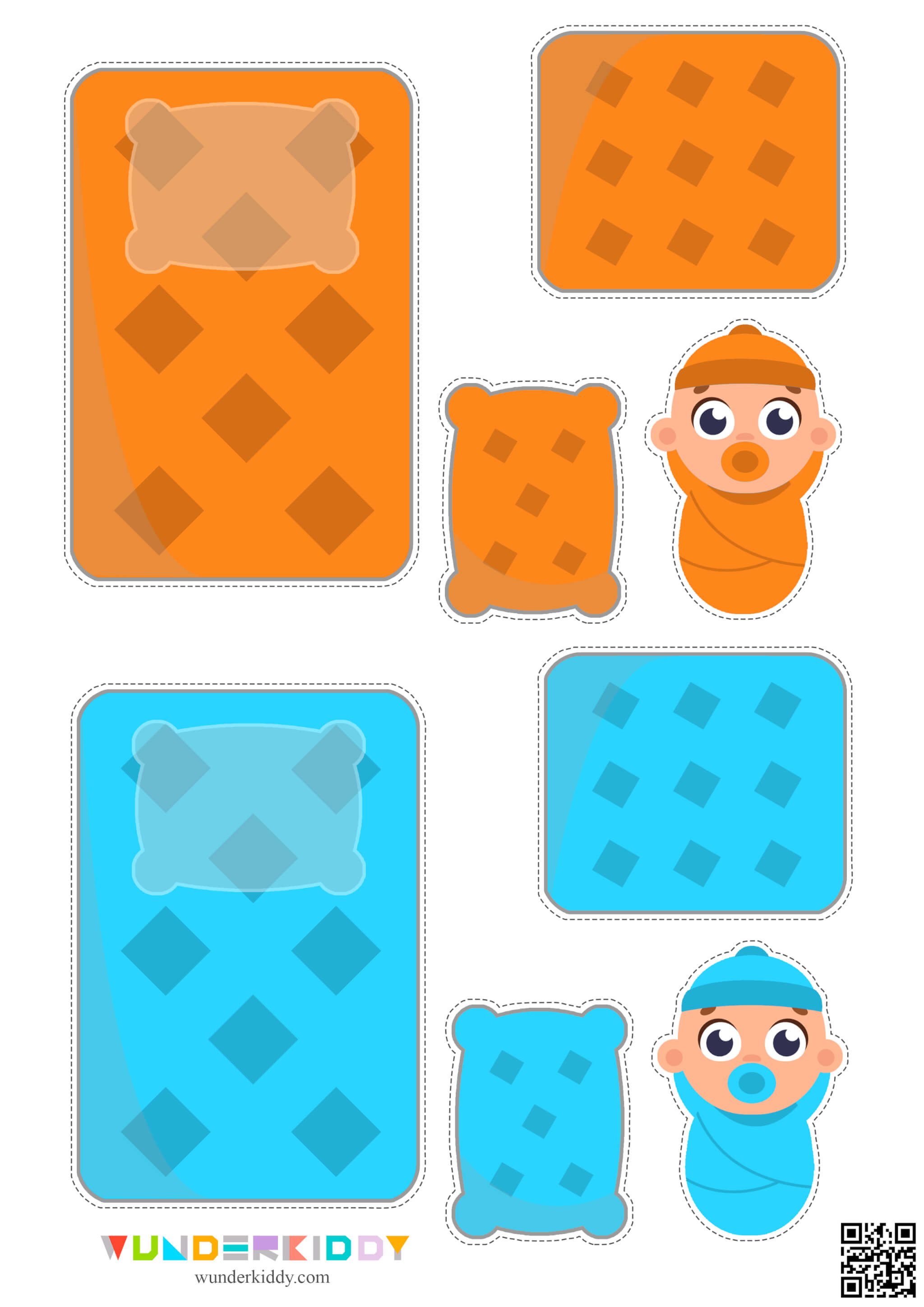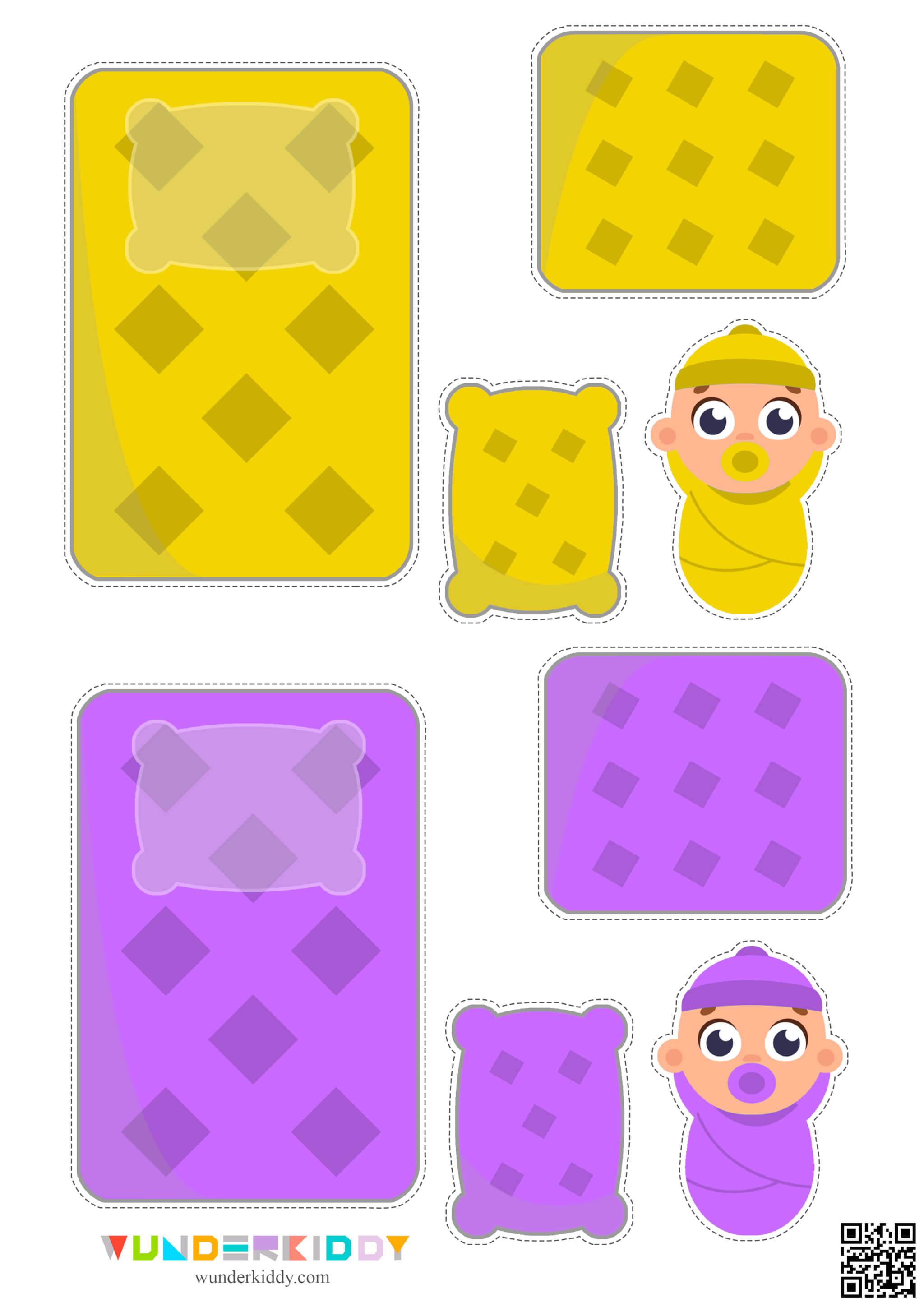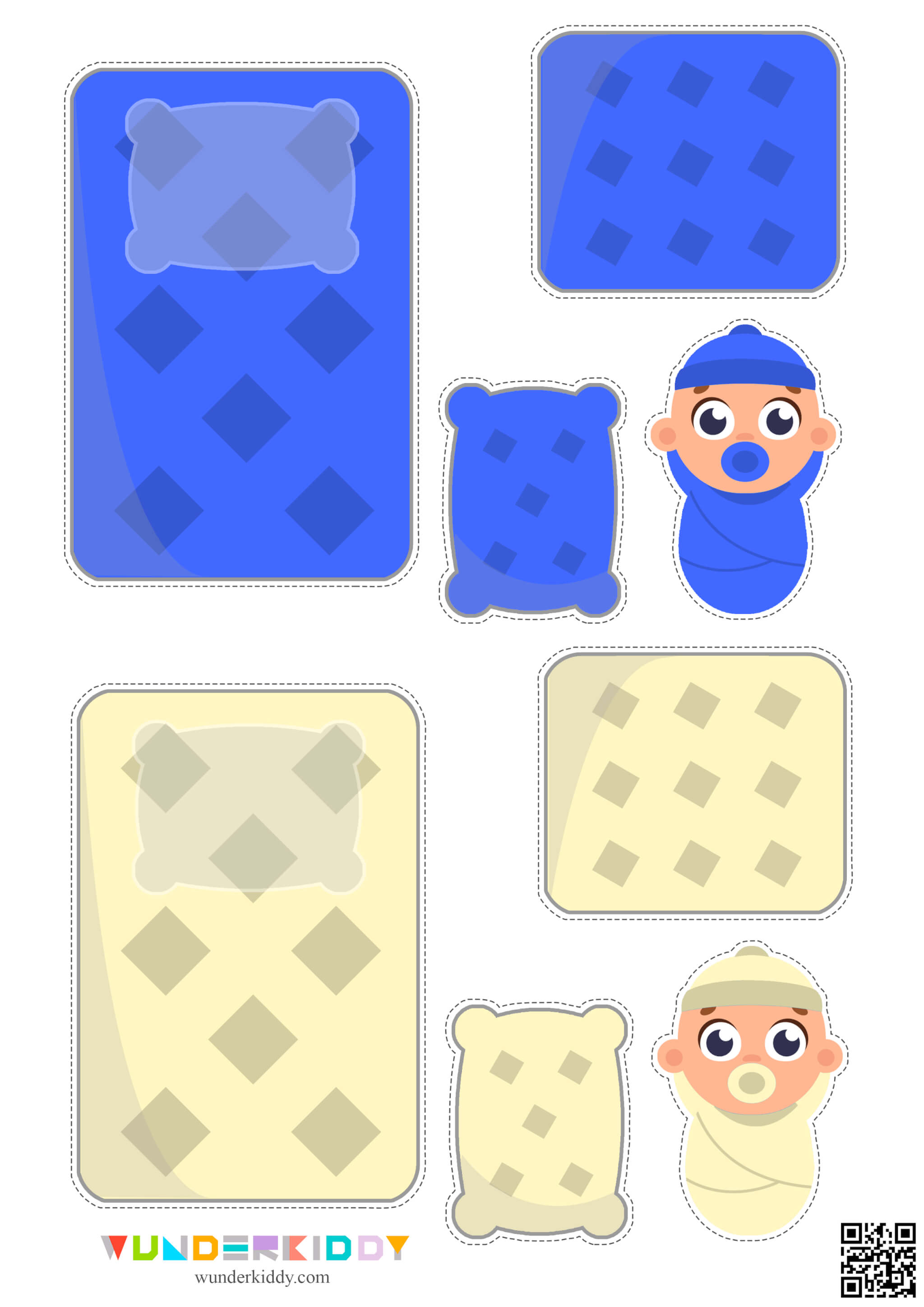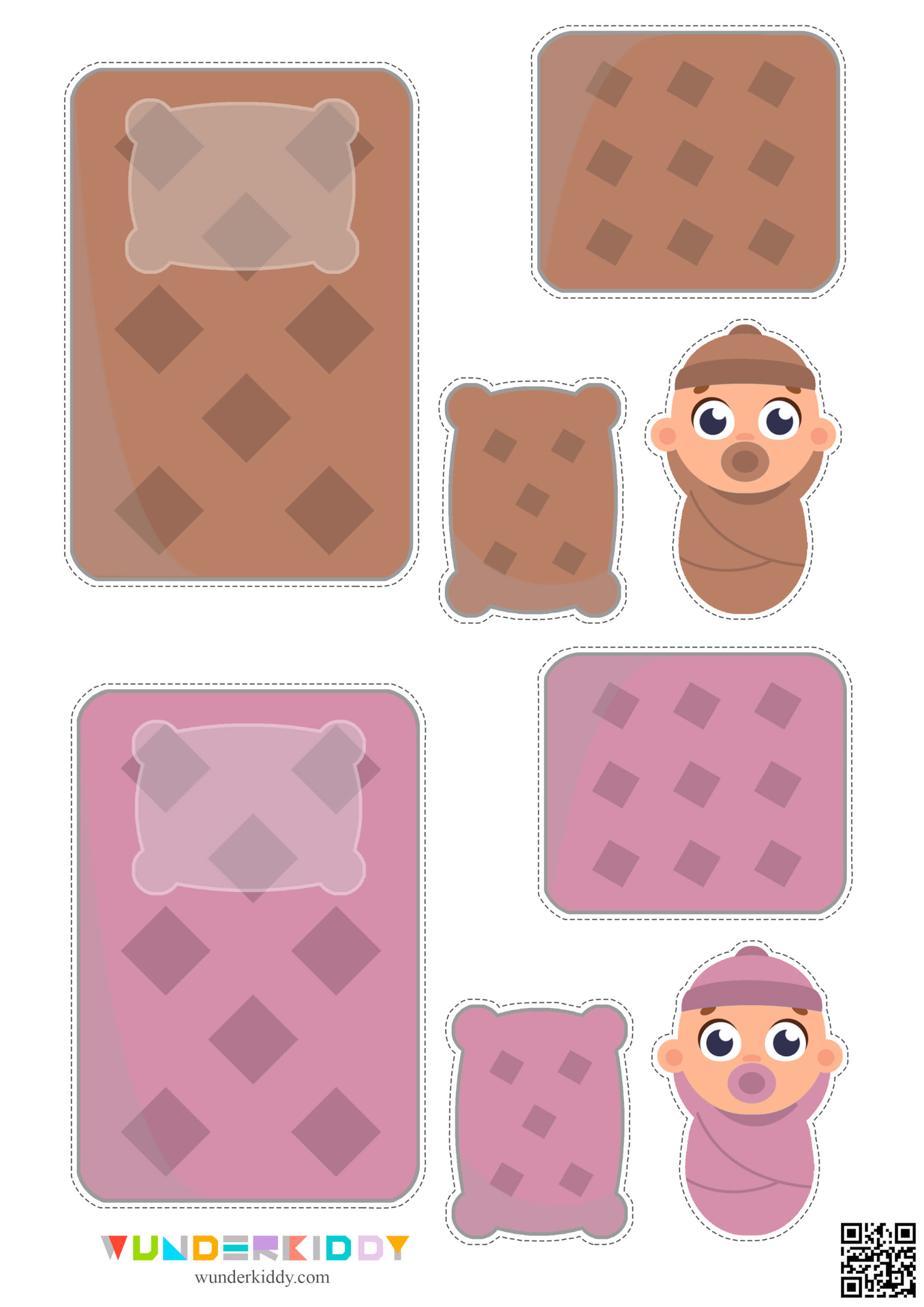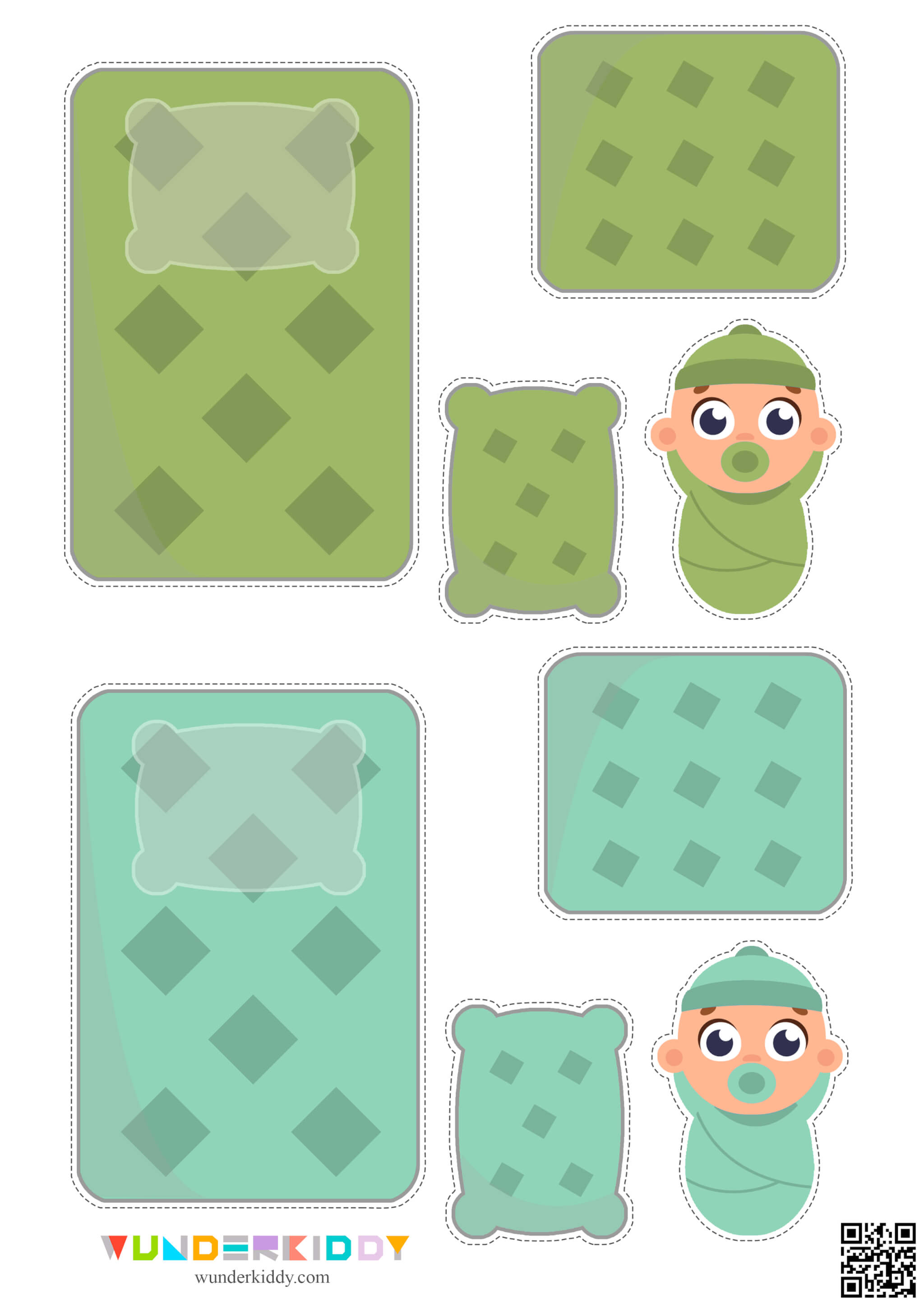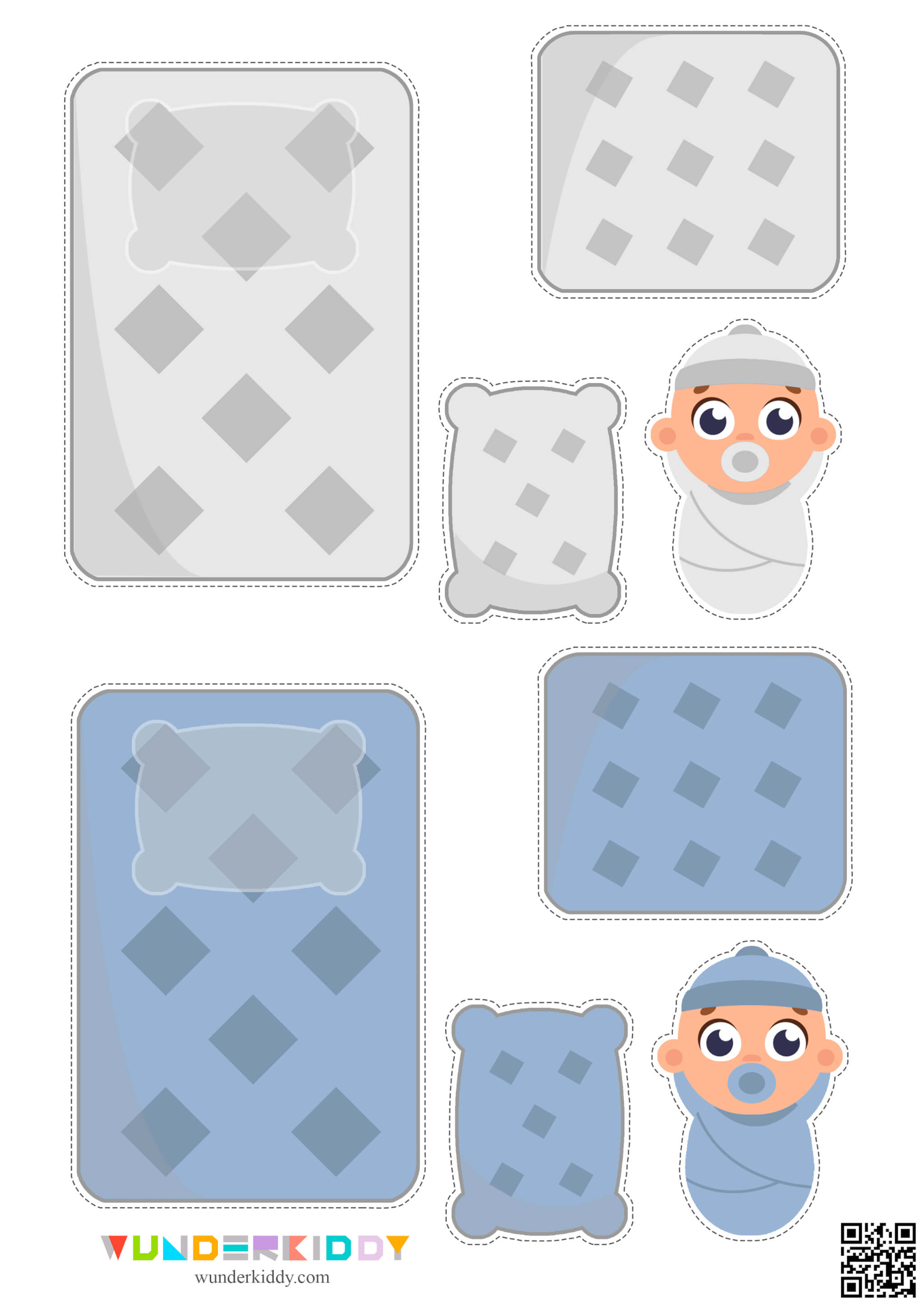 Learning game Baby Cot develops logical thinking, concentration, and attention to details. The task is to get a baby to bed, taking pillow and blanket matching by color.
Print free activity worksheets, cut out all items and show your child the right order:
To collect cards of the same color.
To put pillow into bed.
To get a baby to bed.
To cover a child with a blanket.
You can make the task easier or more difficult, depending on the age of your child. For example, by asking to take bedding items of particular colors from different sets.