PREMIUM ACCESS
to 3 500+ kindergarten worksheets
GET IT
X
Chicken Eggs Color Match Activity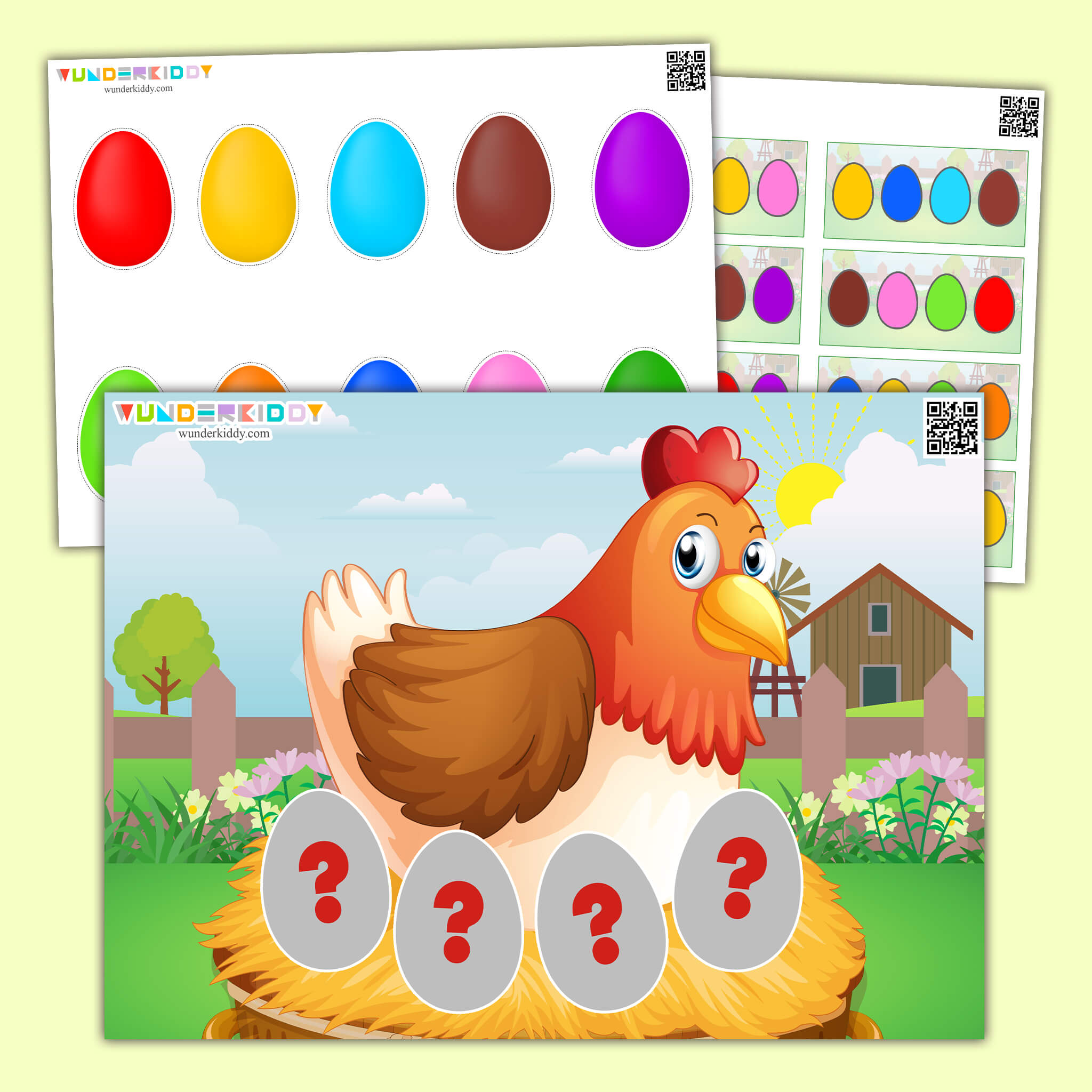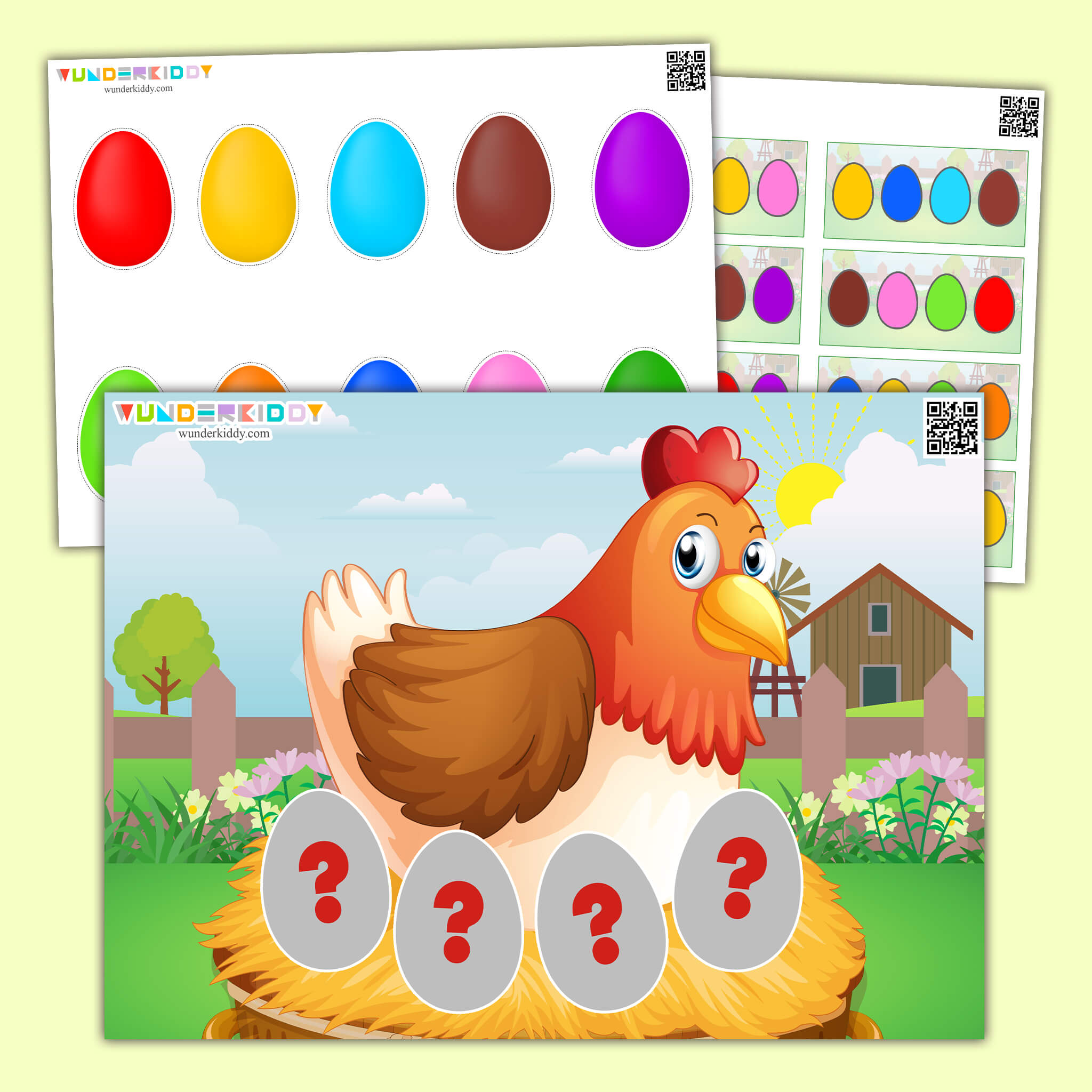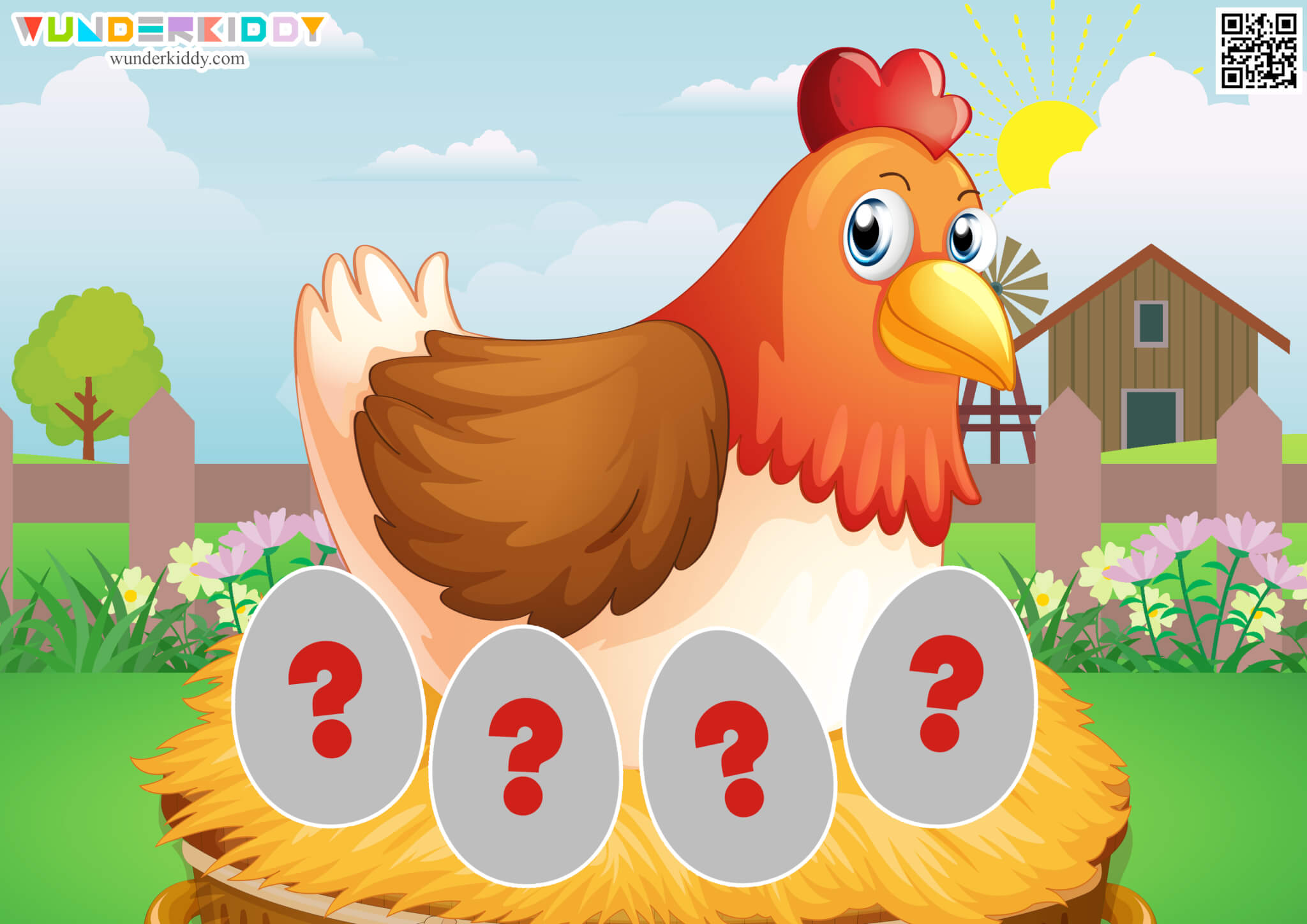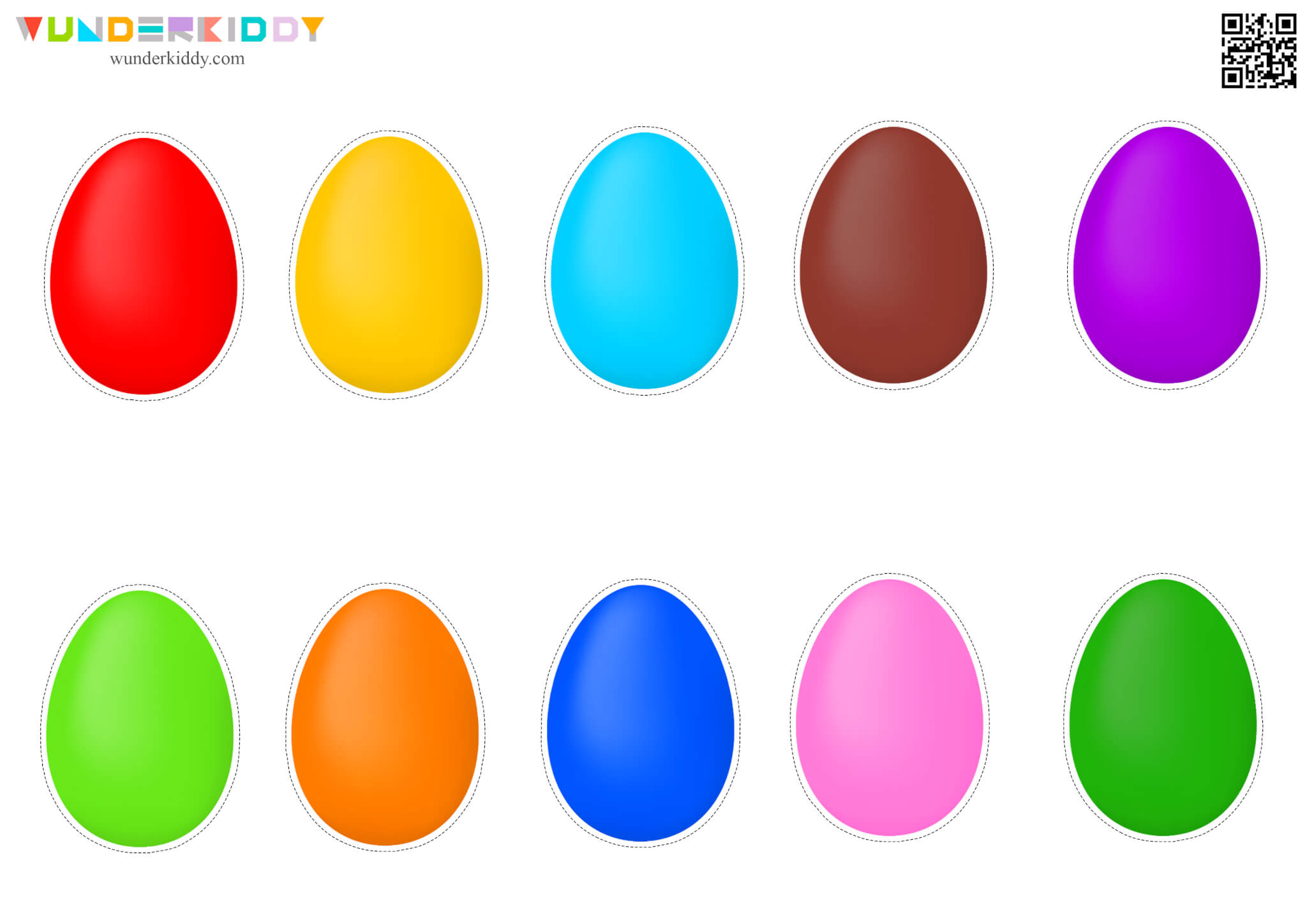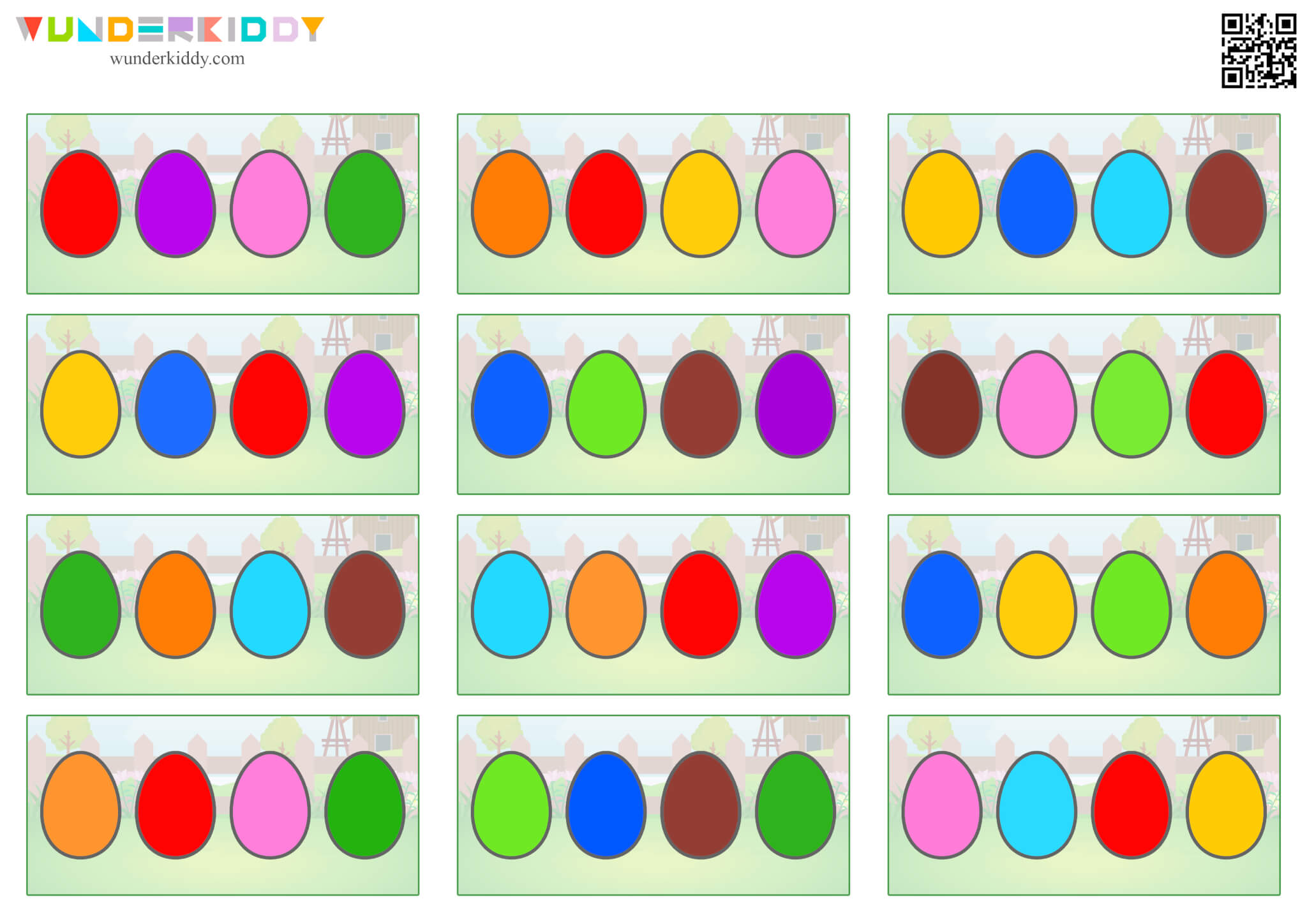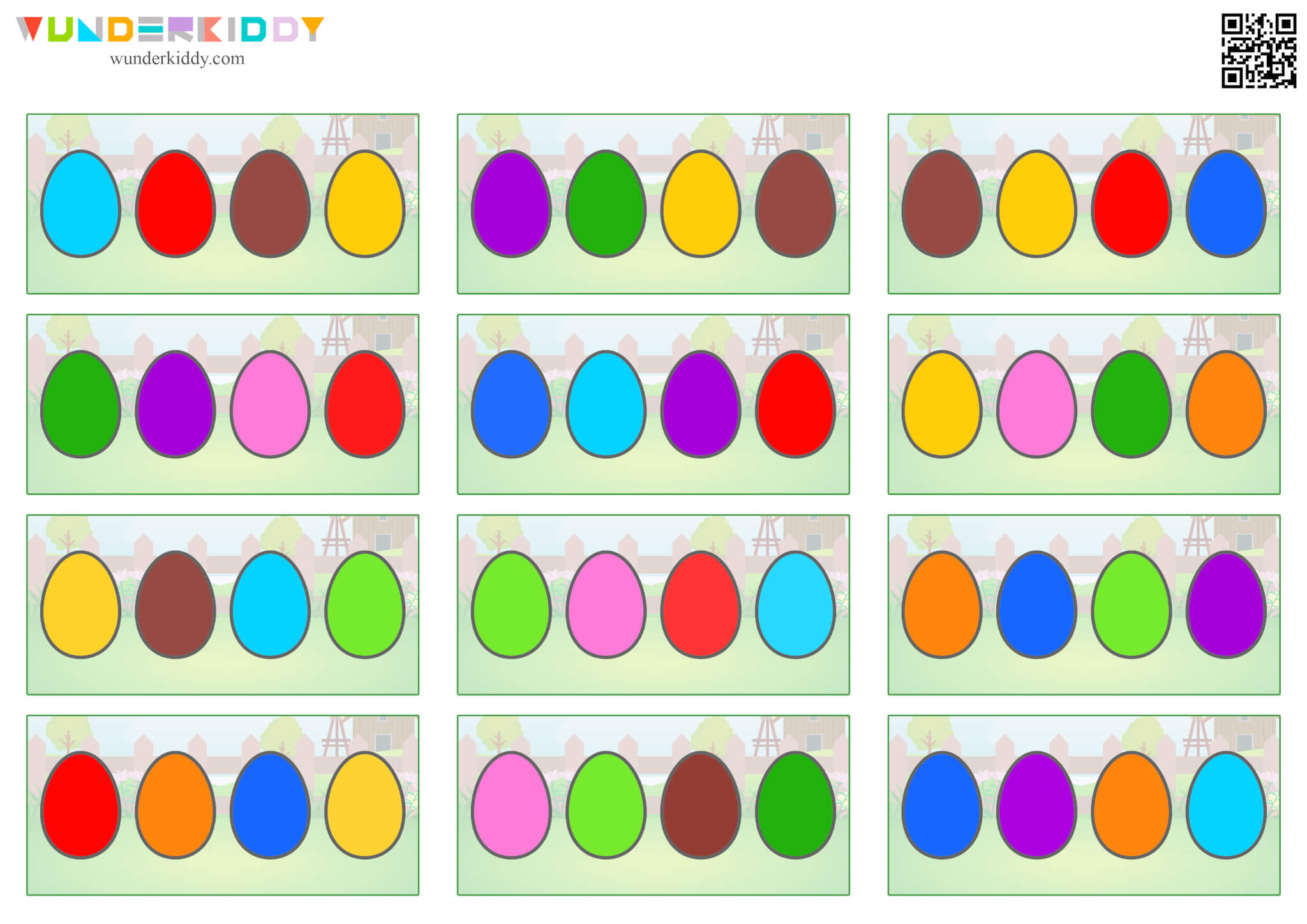 Printable educational activity Chicken Eggs is meant to learn colors and to develop attention, memory and concentration by children at preschool age.
Print activity sheets and cut out big colored Easter eggs and 4-eggs sets. Then you can play differently, depending on the age of your child:
playing with smaller students, you can ask a child to put any eggs onto the playfield with and then tell what color they have.
playing with elder preschoolers, you can train memory. Ask a child to take one of the eggs-set, memorize the color pattern and put the card face down. The task is to put eggs onto the playfield, copying the color pattern from memory. To make the game more complicated, you can ask a child to memorize two sets at once.
Previous comments are hidden