PREMIUM ACCESS
to 3 100+ kindergarten worksheets
GET IT
X
Kindergarten Worksheet Big, Medium, Small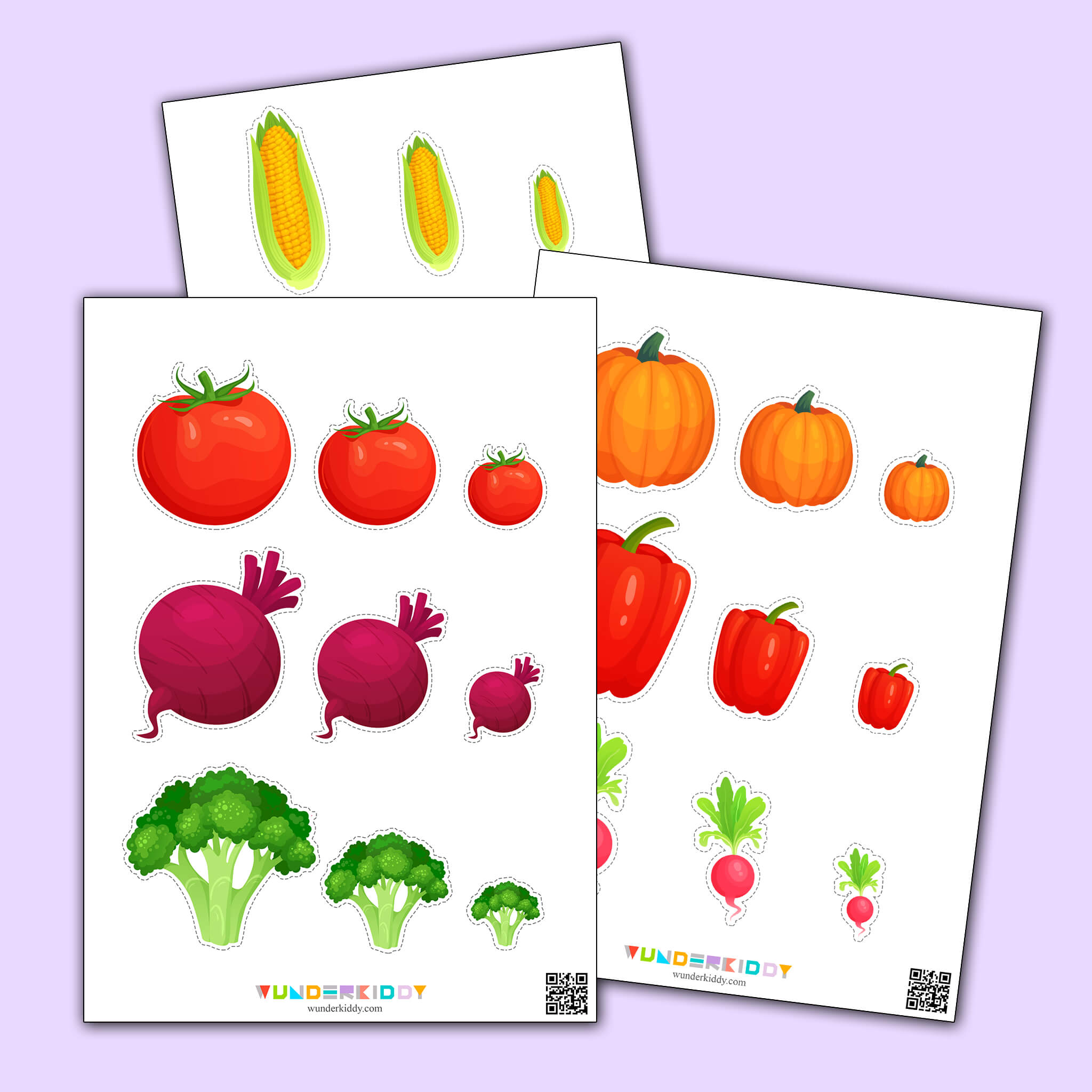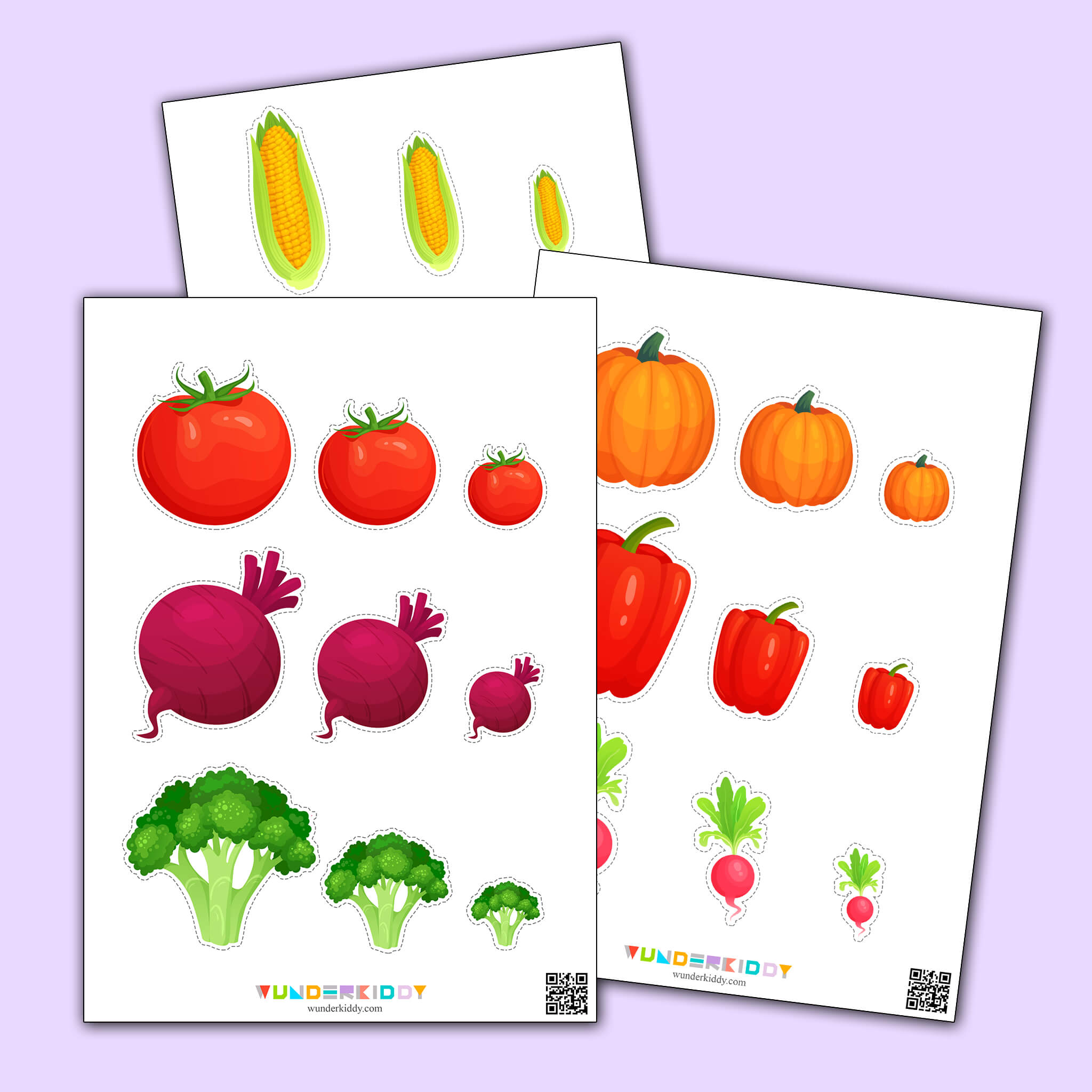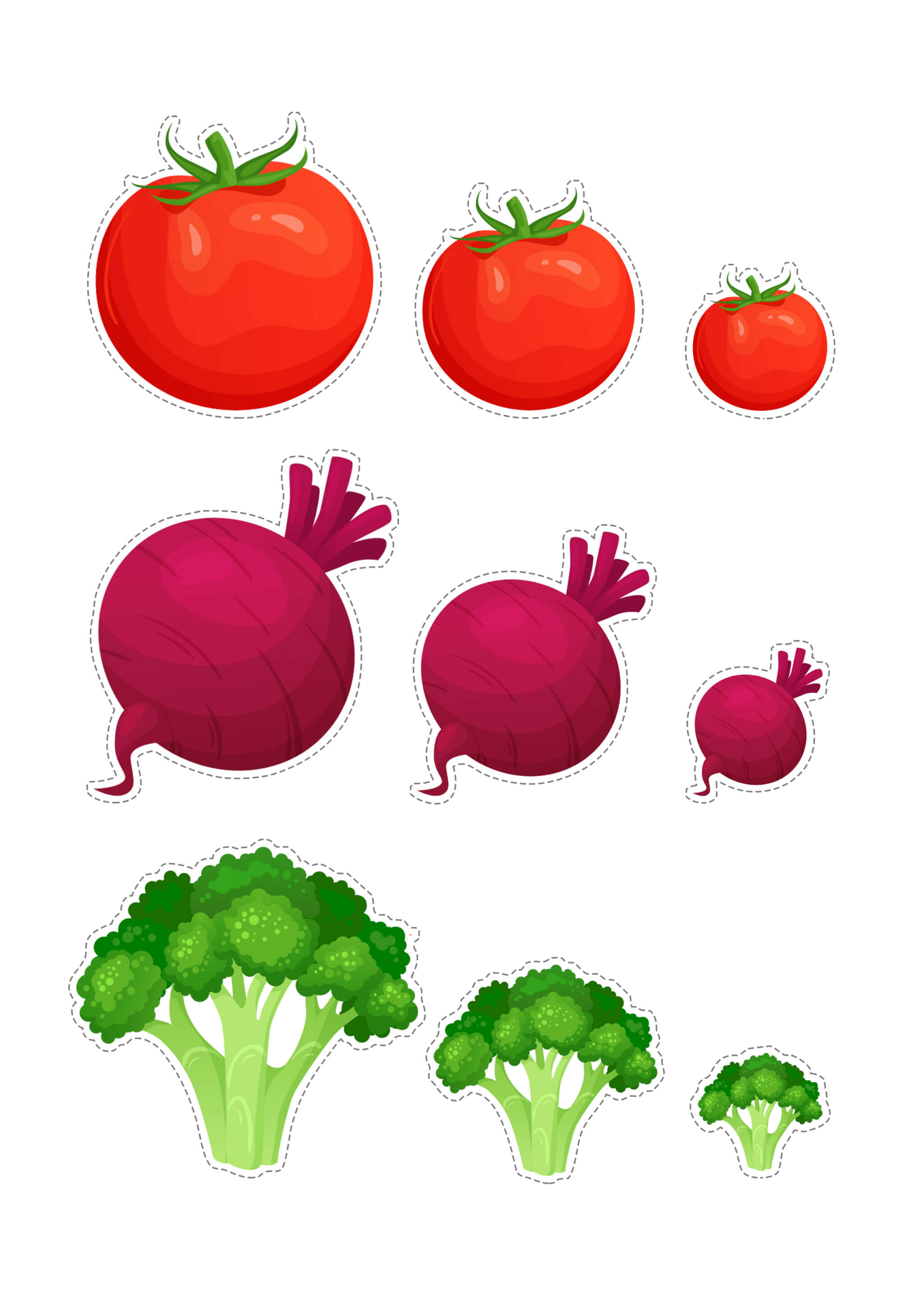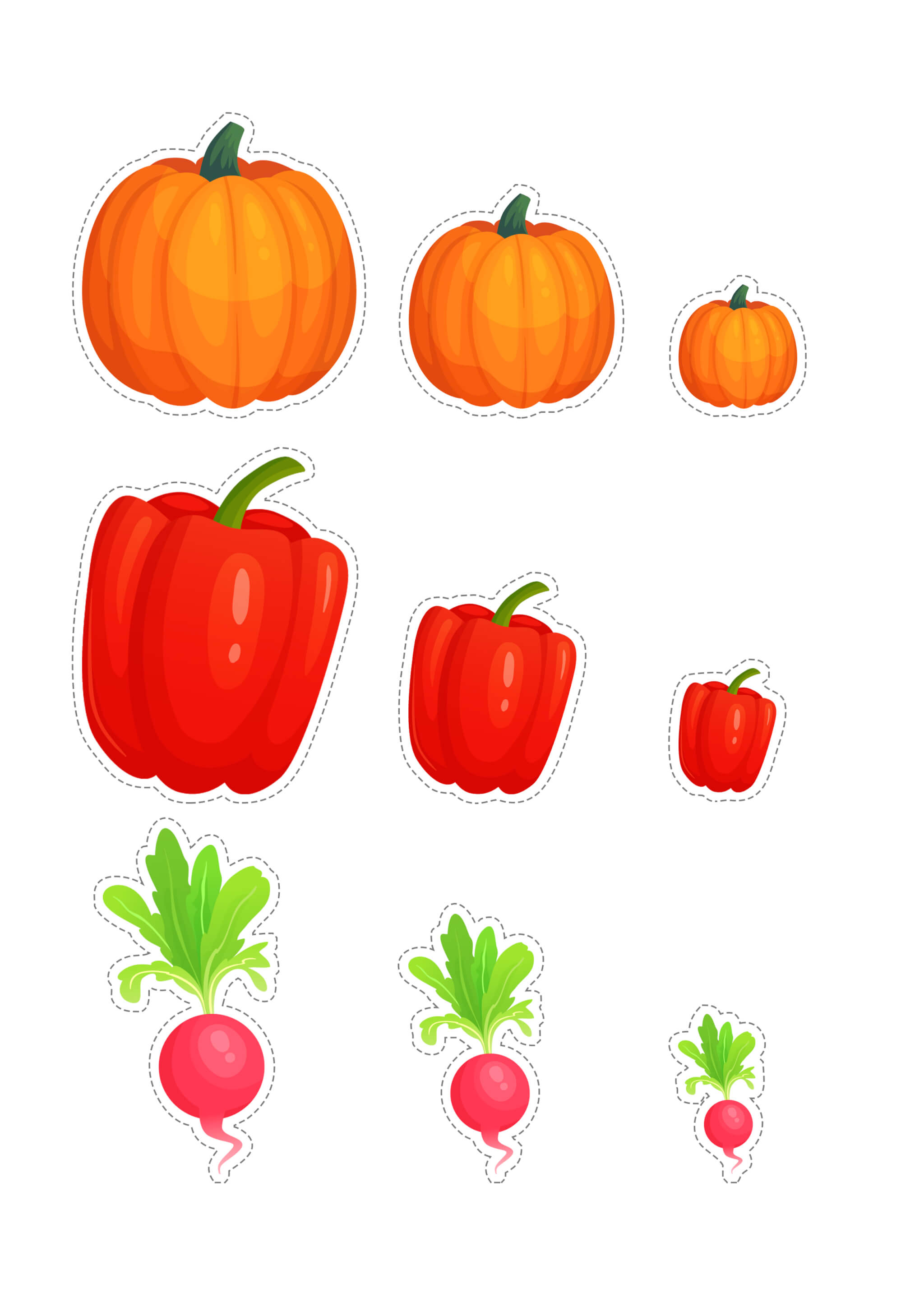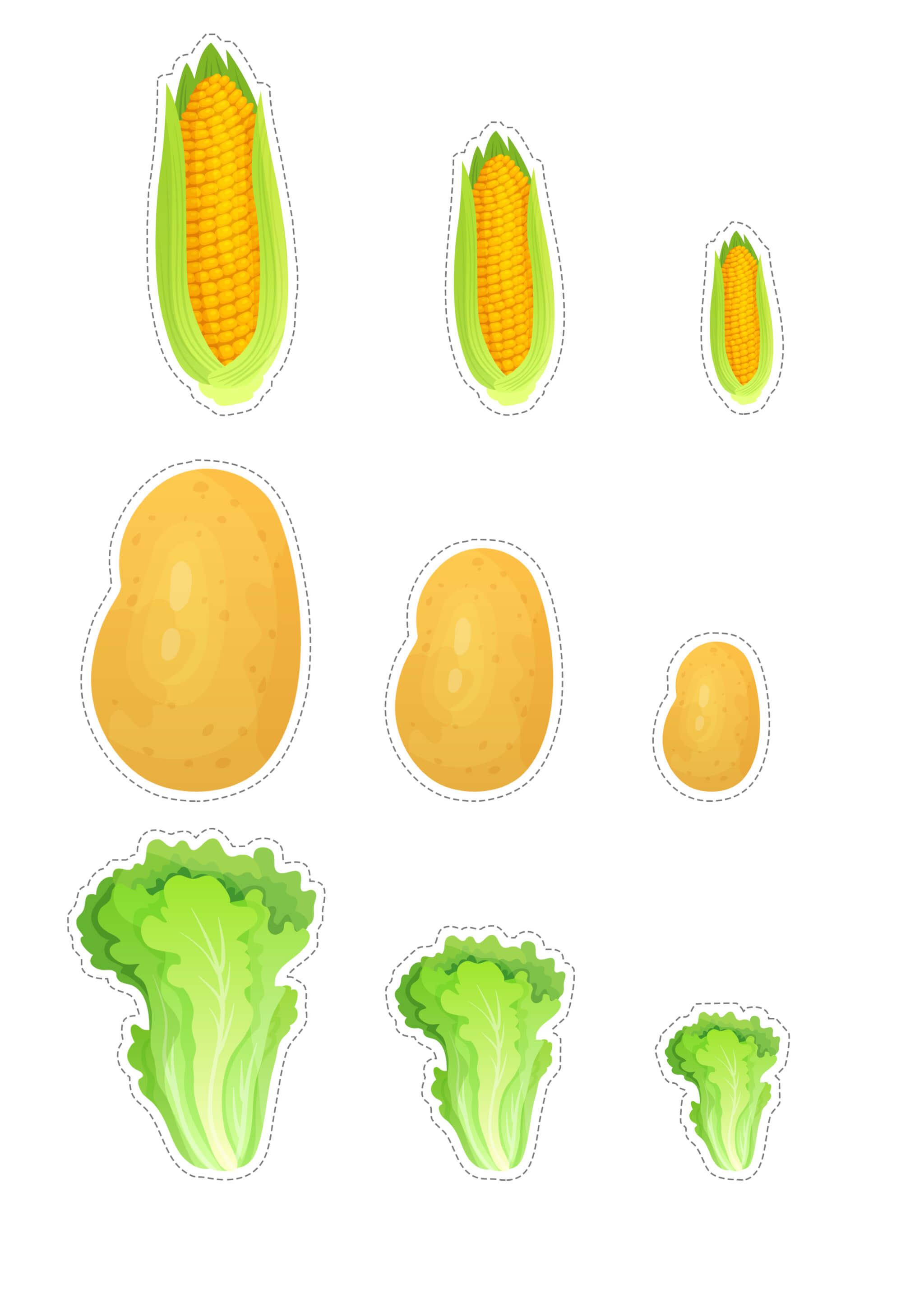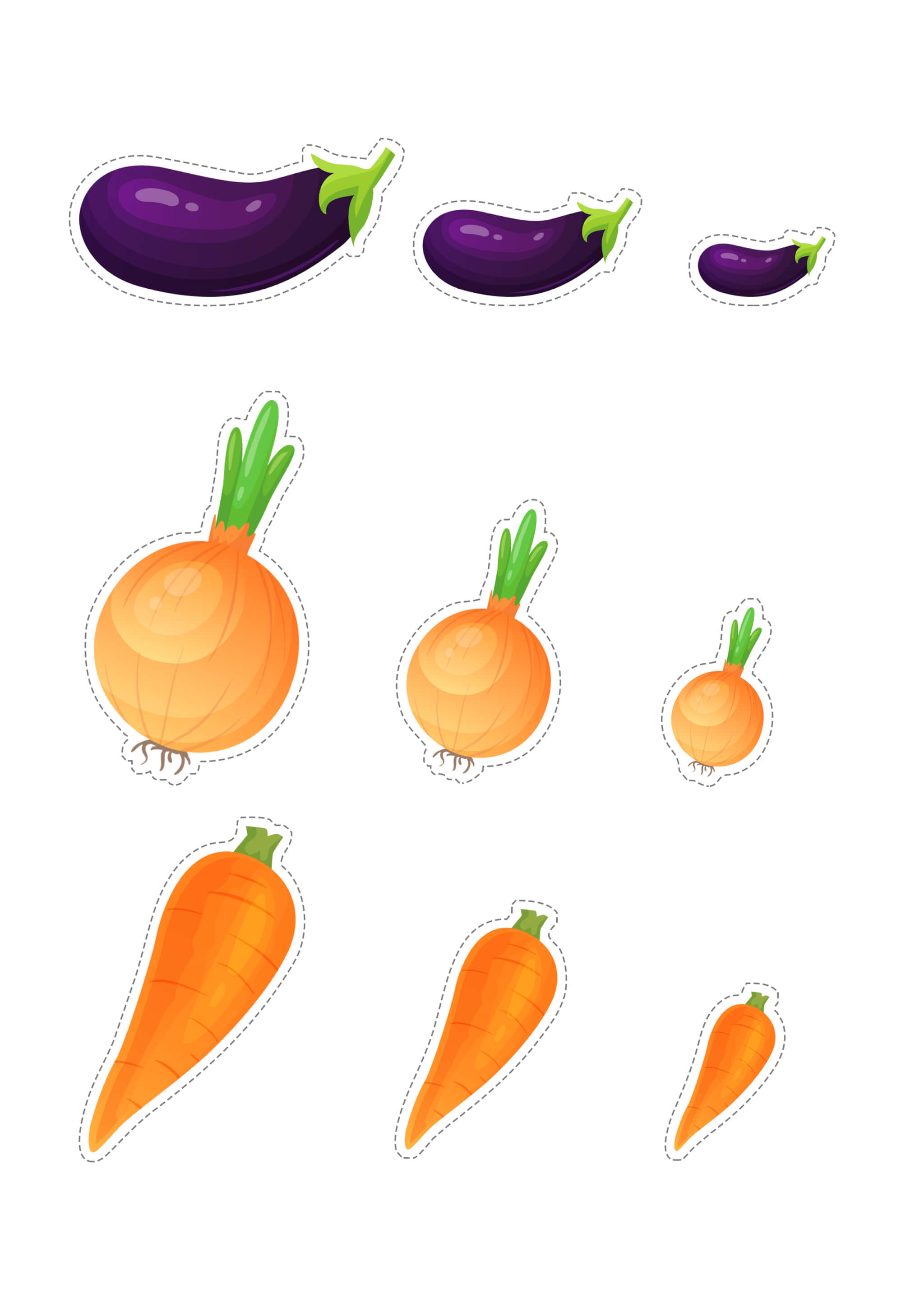 An educational game for children from 3 years old «Small, Large and Medium» will teach your child to compare objects by size, using vegetables as an example. During the developmental task, the child will learn to group objects by size and create logical chains by size.
Print the material and cut out the pictures of vegetables along the contours. Each fruit is represented in three sizes: large, medium and small. First, mix all the cards, and then ask the baby to arrange each vegetable in descending or ascending order.
While working with developmental cards, you can ask additional questions:
what is the name of each vegetable;
which vegetable is tastier or which one you like the most;
what color are the vegetables on the cards.